30 Clean Keto Lunch Recipes
September 2, 2021 | Author: Ashley McCrary
Make lunches healthy and delicious with recipes that are low carb, dairy-free, and gluten-free.
Lunchtime is a much-needed break during a busy day. I'm all about sitting down, relaxing, and enjoying a good meal before my workday is done. To keep it healthy, I'm always looking for low-carb, gluten-free, and dairy-free lunch ideas to keep my body nourished and satisfied, without having to experience the dreaded afternoon slump. For me, eating healthy, delicious food at lunch really helps me feel energized to finish out the day.
Here are 30 Clean Keto Lunch Recipes that are low carb, gluten-free, and dairy-free. These recipes are perfect for lunch on the go, meal prepping, or a quick few minutes in the kitchen to put together a delicious meal!
30 Clean Keto Lunch Recipes
Pin 30 Clean Keto Lunch Recipes to Your Pinterest Board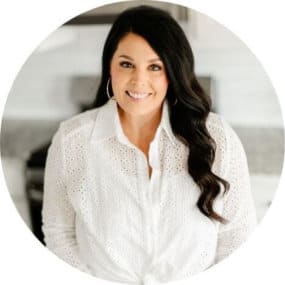 About Me
Welcome to Healthy Little Peach. I'm Mac, the lady behind the recipes. I believe in living a healthy lifestyle that consists of a mix of healthy whole foods, and full-fat comfort meals. Life is too short not to enjoy good food while maintaining a healthy body and mind. Here you will find gluten-free, dairy-free, paleo, keto, and even full-fat comfort recipes. Let's have fun in the kitchen together!