This post contains affiliate links
These Hawaiian Chicken Lettuce Wraps are the perfect sweet and savory wrap that has a chicken breast drenched in homemade BBQ sauce, grilled pineapples, red onions and ranch coleslaw.
We all are busy these days and need something on the menu that is not only yummy, but also a dish that serves the entire family in a healthy way. My Hawaiian Chicken Lettuce Wraps are stuffed with a chicken breast smothered in my homemade BBQ sauce, a grilled pineapple, ranch coleslaw and red onions.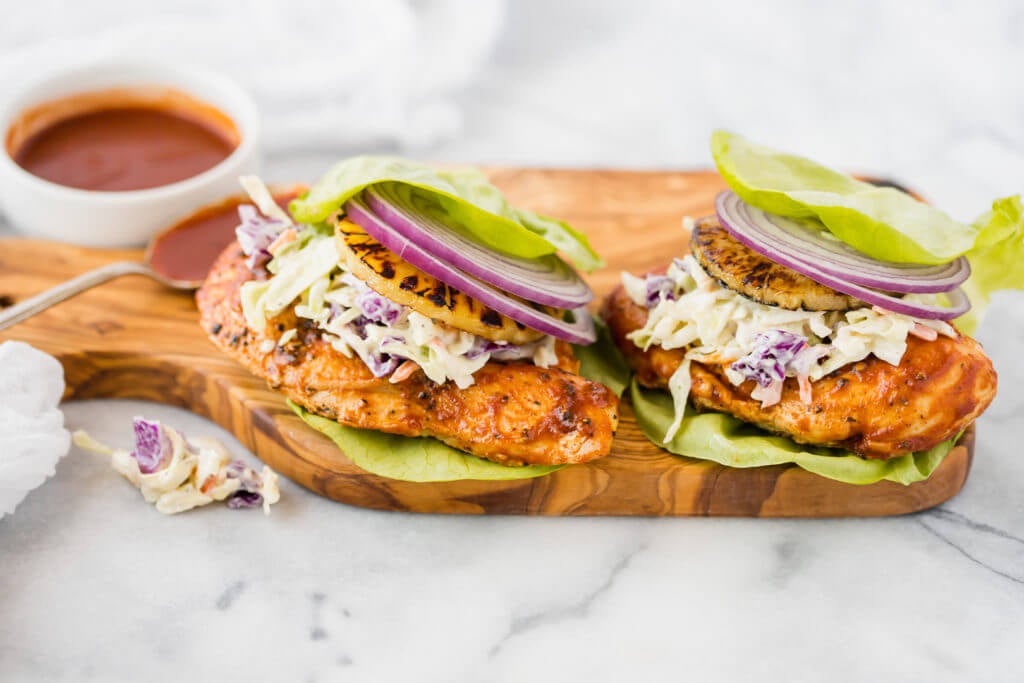 These wraps are as delicious as they look and are also Whole30, Paleo compliant and can be tailored to meet the Keto guidelines. My favorite part of this dish is putting the Hawaiian twist by grilling up pineapple slices and adding to the wrap. The flavors from the ranch coleslaw and BBQ sauce paired with the grilled pineapple is out of this world amazing.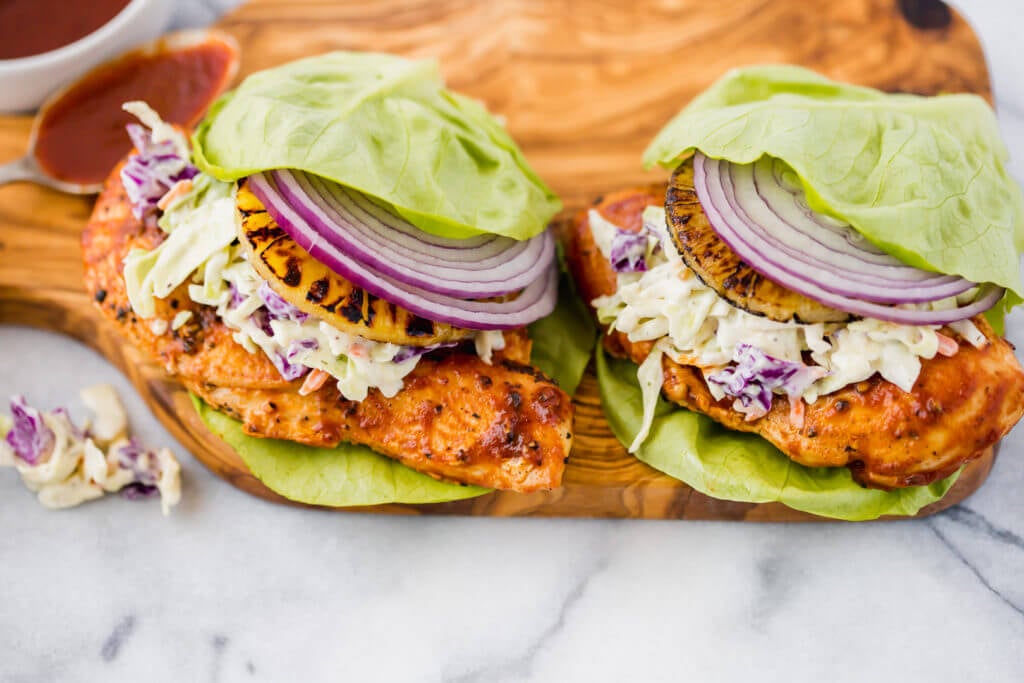 How to cook a juicy chicken breast?
I love cooking chicken in a hot skillet. It does take a little extra time, but it turns out so tasty. The key to getting the perfect moist chicken breast every time is the following,
Make sure you are using a nice skillet. I love both my Cast Iron, Le Creuset and my Williams Sonoma's Fry Pan. From experience, investing in cook cookware makes all the difference in how your food will cook.
Allow the chicken breast to rest a few minutes after it is finished cooking. If you cut the chicken breast as soon as it come out of the skillet, you will lose all the yummy juices.
Seasoning with salt and pepper, keep it simple.
Get you skillet hot, but make sure it is not smoking and cook with a little olive oil.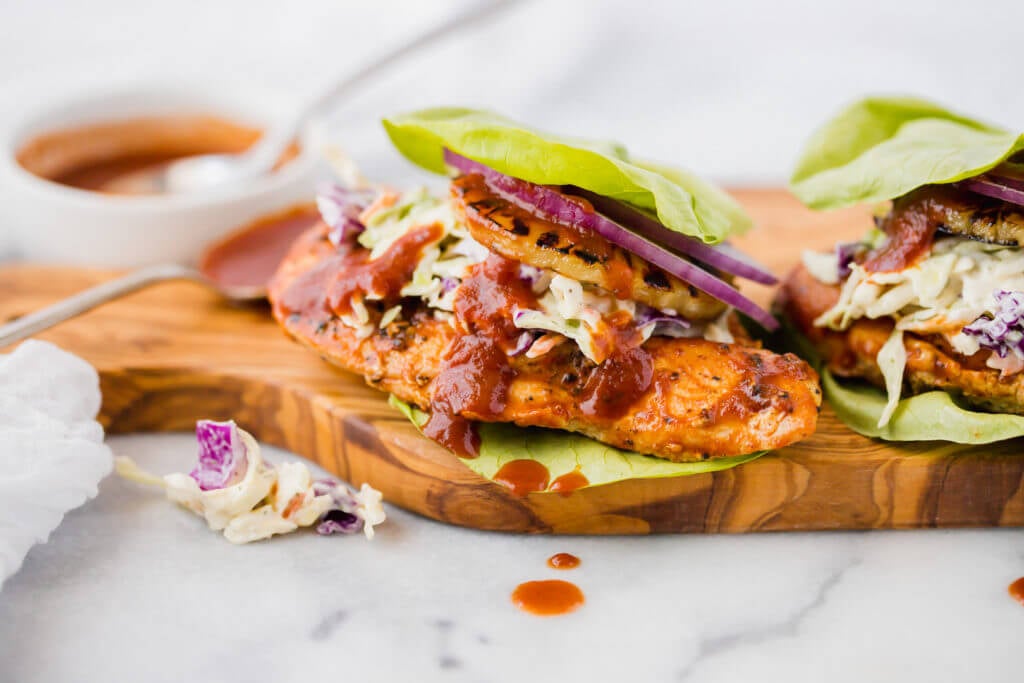 Is there another way to make this without the lettuce wrap?
I actually really love chopping the BBQ chicken breast and adding it on top of the ranch coleslaw along with red onion slices and diced pineapple. It is easier to eat this way and you are still getting a great mix of all the delicious flavors. In addition, the ranch coleslaw is always one of my go to side dishes. It is super easy to make and adds so much flavor when you are serving a boring protein option, especially with pulled pork.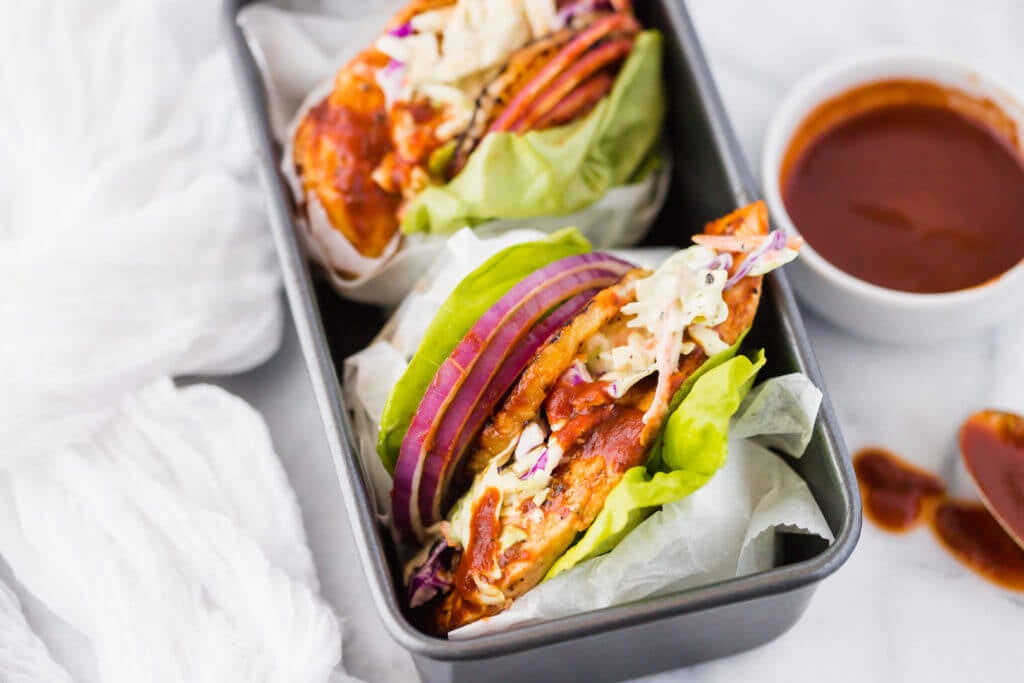 How to get the perfect lettuce wrap?
I always crave a big juicy burger, deli meat sandwich or a BBQ chicken sandwich. Instead of putting the protein in between bread, I love wrapping in lettuce. My favorite lettuces to use are butter, romaine, and iceberg. If you are using butter or romaine lettuce, make sure to rinse and pat completely dry. Place on lettuce leaf down and start building the wrap and top with another clean piece of lettuce. When using iceberg lettuce, start by cutting off the bottom end, cut in half again and gently peel off the large pieces of lettuce.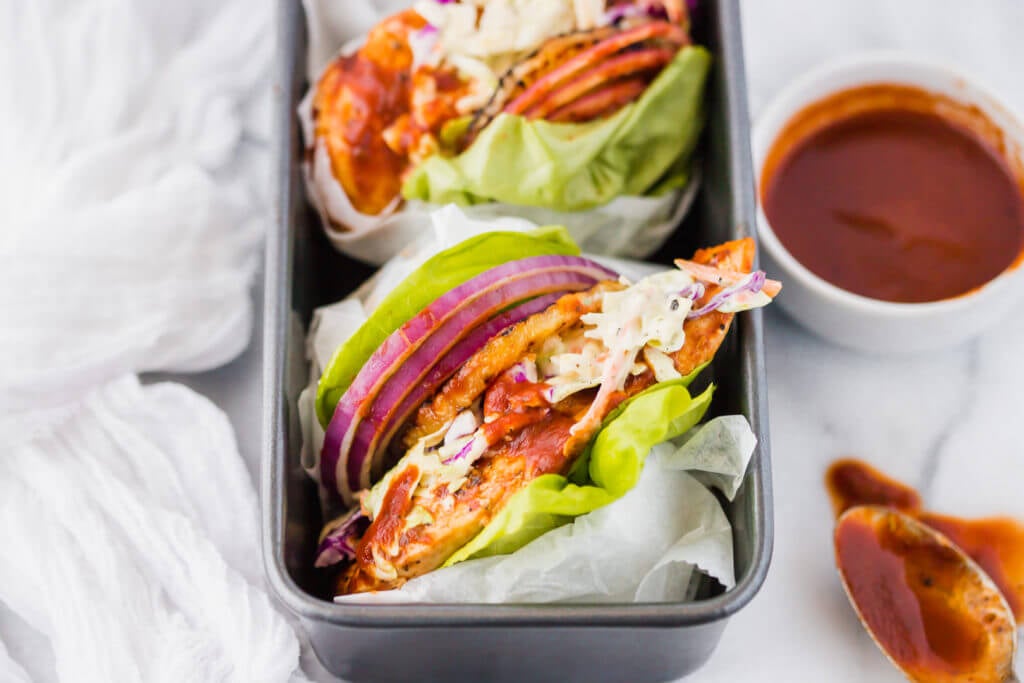 Is BBQ Sauce Whole30, Paleo and Gluten Free compliant?
My homemade BBQ sauce is Paleo, Whole30, and gluten free. If you ask me, I think this version is actually better than store bought. I used to freak out at the thought of making my own BBQ sauce, but it is actually really easy. I love the idea of using dates to give it a natural sweetness that really makes all the difference.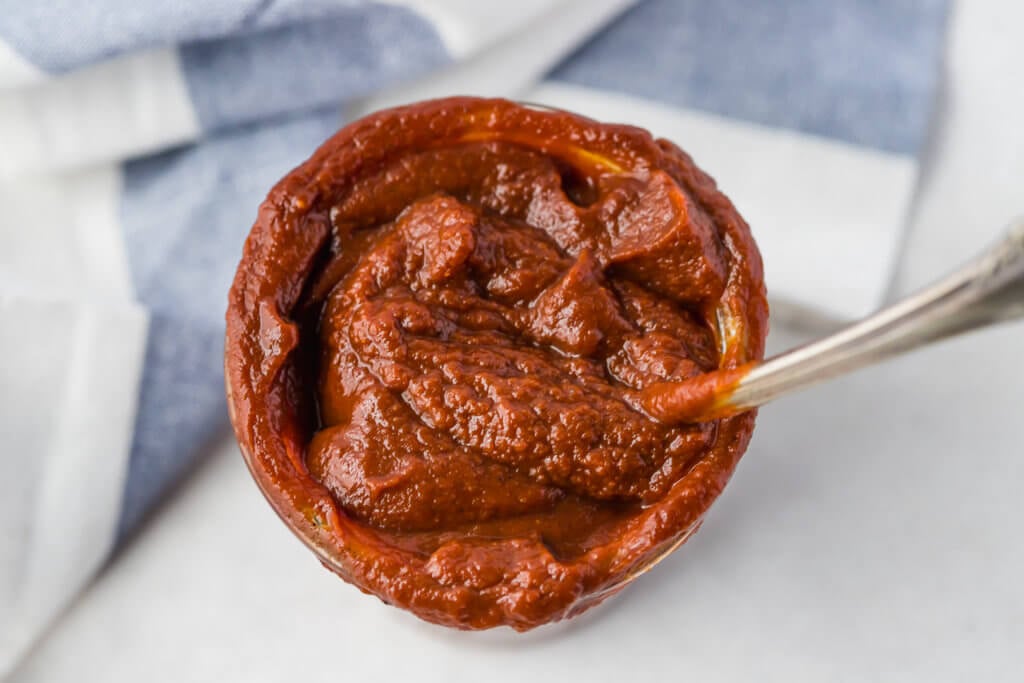 Print
Hawaiian Chicken Lettuce Wraps
These Hawaiian Chicken Lettuce Wraps are the perfect sweet and savory wrap that has a chicken breast drenched in homemade BBQ sauce, grilled pineapples, red onions and ranch coleslaw.
Total Time:

30 minutes

Yield:

4

servings

1

x
Shop my post

Be sure to Pin this recipe to your Pinterest Board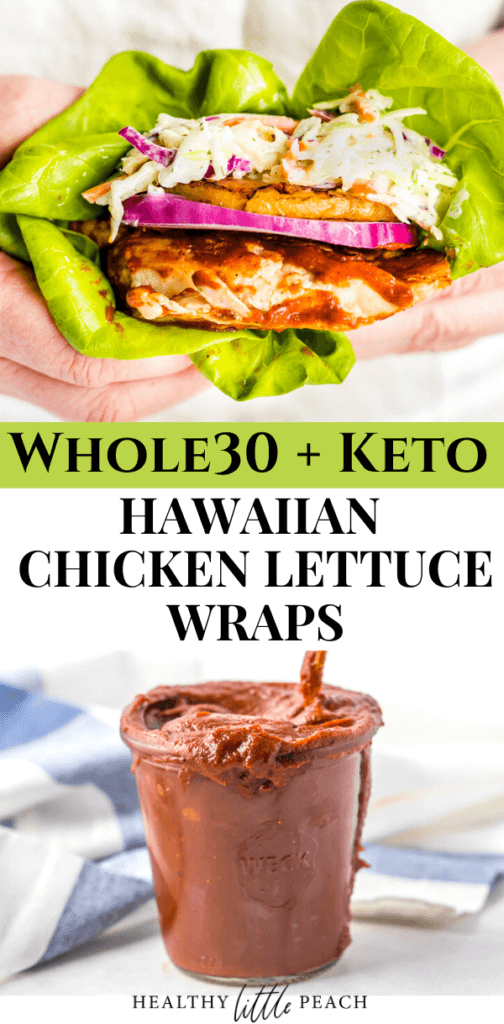 If you love this recipe, be sure to check out my other favorites below:
Turkey Club Lettuce Wraps
Asian Beef Lettuce Wraps
Mushroom Bacon Lettuce Wrap Burgers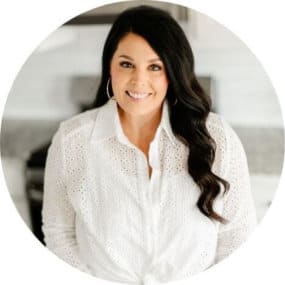 About Me
Welcome to Healthy Little Peach. I'm Mac, the lady behind the recipes. I believe in living a healthy lifestyle that consists of a mix of healthy whole foods, and full-fat comfort meals. Life is too short not to enjoy good food while maintaining a healthy body and mind. Here you will find gluten-free, dairy-free, paleo, keto, and even full-fat comfort recipes. Let's have fun in the kitchen together!