23 Healthy Instant Pot Recipes
September 16, 2021 | Author: Ashley McCrary
These tasty recipes only require one pot, the all-in-one Instant Pot! Quick & easy with minimal cleanup!
23 Healthy Instant Pot Recipes
Weeknight meal prep is hard! With a ton to do and little time to spare, I love turning to my Instant Pot to do all of the work in the kitchen for me! I've rounded up 23 Healthy Instant Pot Recipes that will save you so much time and energy, and still taste like you spent hours cooking!
Do I Really Need an Instant Pot?
In short, YES! Instant Pots are under $100 and are such a workhorse in the kitchen. If you truly want one pot that can "do it all", the Instant Pot is it. Not only is it a pressure cooker that can cook frozen chicken in mere minutes, but it also sautees, steams, cooks rice, slow cooks like a crockpot, and more! This all-in-one device is truly a kitchen must-have!
Below is the Instant Pot I have and recommend:
Pin This Post to Pinterest!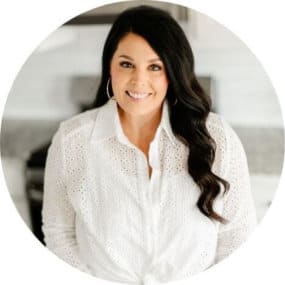 About Me
Welcome to Healthy Little Peach. I'm Mac, the lady behind the recipes. I believe in living a healthy lifestyle that consists of a mix of healthy whole foods, and full-fat comfort meals. Life is too short not to enjoy good food while maintaining a healthy body and mind. Here you will find gluten-free, dairy-free, paleo, keto, and even full-fat comfort recipes. Let's have fun in the kitchen together!