Girls Day
Published Dec 01, 2018 Updated Aug 28, 2023
This post may contain affiliate links. Please read our disclosure policy.
"Girls Day" with my sweet Eloise included Starbucks, Christmas shopping and snuggles. She always insists that she order a "coffee" just like her momma and of course I give in and order her "special coffee," which is just hot cocoa. I have learned as a mom to use special code words to make her think that she is getting exactly what she wants.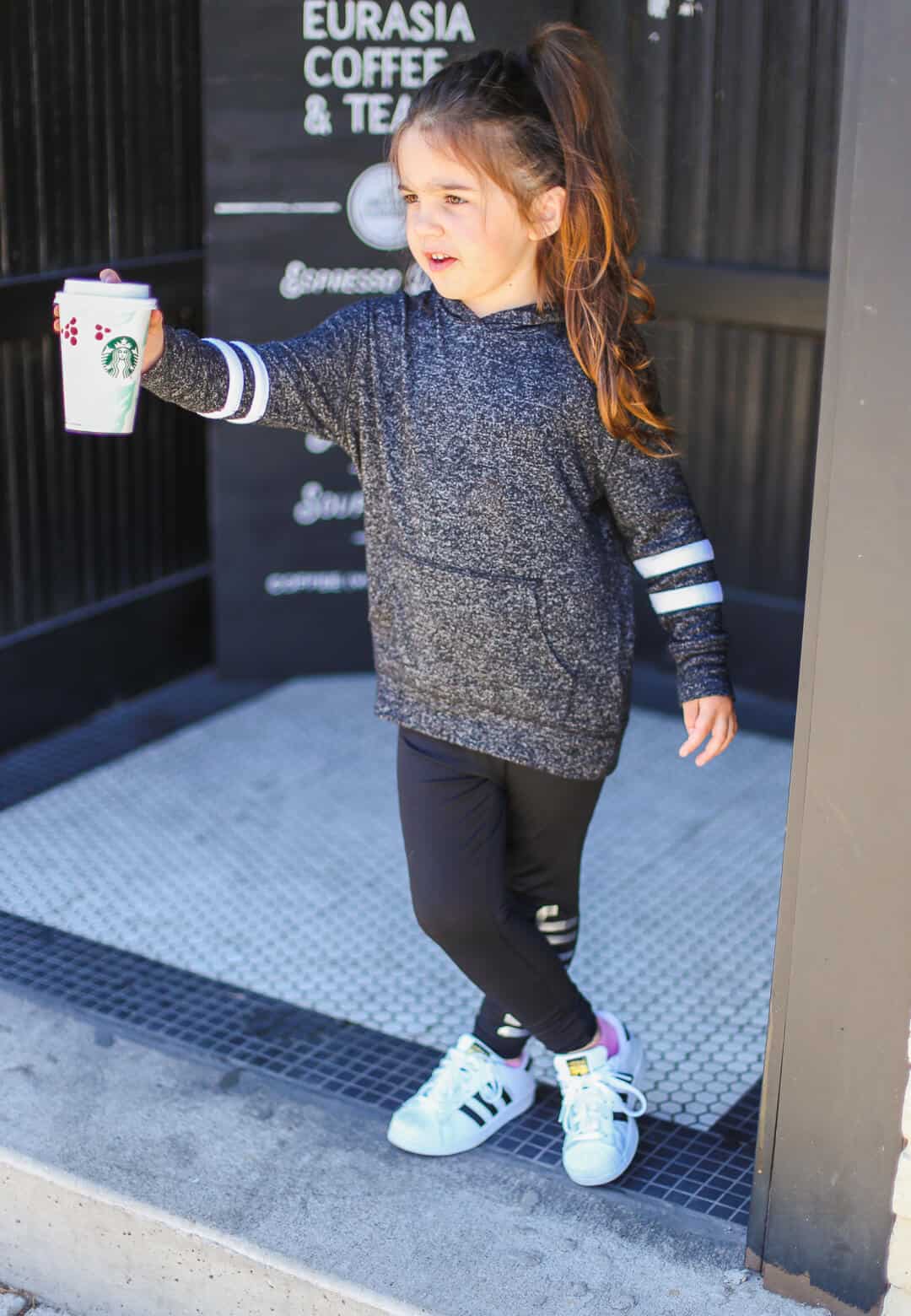 Eloise always wants to dress and meemic everything I do so I decided to make our day extra special with coordinating outfits. I'm obsessed with my adidas Freestyles and Eloise's adidas Superstars. They are not only comfortable, but they are stylish and can be paired to make lots of different looks. They will also make amazing Christmas gifts for someone special on your list.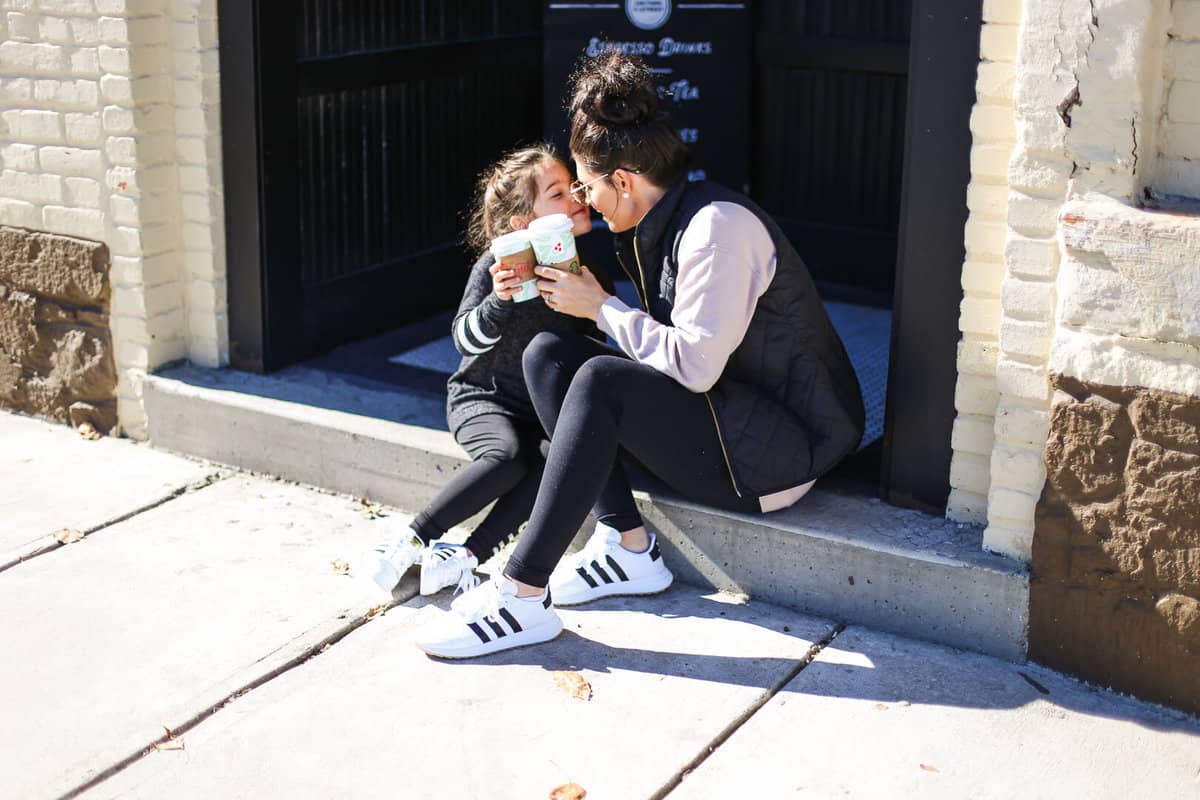 Eloise thinks she is pretty cool when she can have a coffee cup in her hand and matching outfits. She told me when we got home that our girls day was the best day ever! I will have to agree….I love being this kids momma and spending our special time together.
Want to shop our looks. Click the links below.
My Outfit:
Eloise's Outfit:
This post was sponsored by adidas, all thoughts and opinions are my own.