The Peachy Life Episode 05: A Chat with Tastes Lovely
This post may contain affiliate links. Please read our disclosure policy.
EPISODE 05: A Chat with Tastes Lovely: Motherhood, Keto and Food Blogging
In this episode, A Chat with Tastes Lovely I have a special guest, Natalie Grundle. We chat about motherhood, keto and food blogging. Natalie is a food blogger and owner of Tastes Lovely, a recipe website. She is a mother, wife and just an all around amazing human. Not only does she create amazing recipes, but she has lost over 70 pounds eating clean keto. We dive in and discuss how she found success on her journey to health. In addition, we discuss motherhood along with chatting about food blogging and the ups and downs of being on social media in 2020.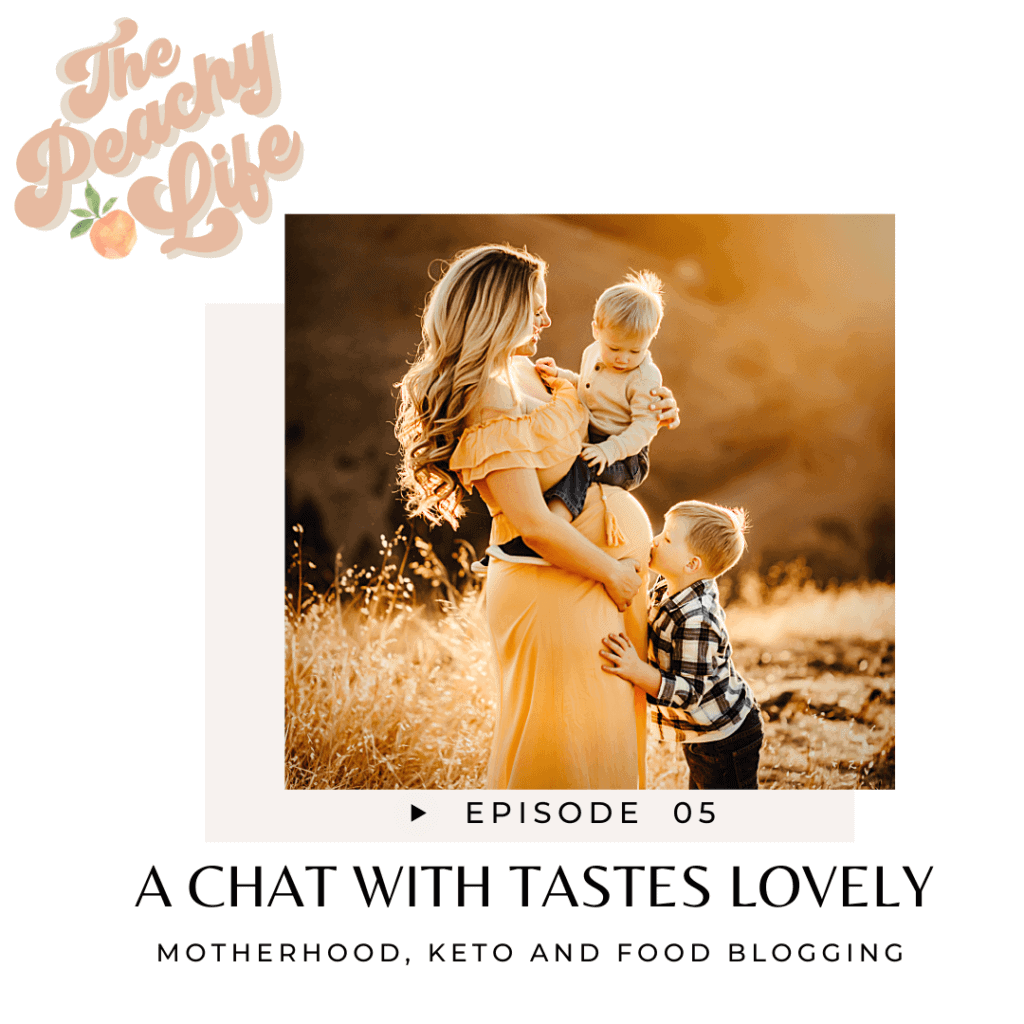 Be sure to check out Natalie over on Instagram, Pinterest, YouTube and her blog, https://www.tasteslovely.com/
WHERE TO LISTEN TO THE PEACHY LIFE PODCAST
Be sure to leave a comment and let me know what you want to hear in future episodes. I always love hearing from you guys and will gladly review your suggestions.
Also, this is a FREE podcast, but if you would like to support recording, you can send donations to Paypal: healthylittlepeach@gmail.com! Thank you all in advance. This podcast wouldn't be possible without all of you!
Don't forget to rate and review The Peachy Life Podcast over on Apple, Spotify, Google or anywhere else you listen. Ratings and reviews help keep the podcast going. Reviews and ratings make my heart so happy! Thank you all in advanced.
Be sure to check out all of my episodes here
Also, if you want to support you can leave comments and like all social media posts. In addition, you can buy my cookbook, The Clean Family Paleo Cookbook. Click here to purchase.
Latest Episodes: The Peachy Life Podcast