The Peachy Life Episode 04: Love and Marriage
December 8, 2020 | Author: Ashley McCrary
In episode 04: Love and Marriage, my husband is the special guest this week. We discuss all things marriage and answer some questions that you guys submitted. We are discussing the highs, the lows and everything in between. Marriage can be tough and that's okay! We believe that it's important to get up and work for it everyday! Marriage takes work, it takes compromise and it takes grace.
It is super important to realize that there are seasons in a marriage. Some are short, some are long, some are hard and some are easy. It's all about the ride and the experience. Through the hard seasons is when your marriage is being watered the most, you are growing together. Strive to give your spouse the very best of you every single day . Don't wish for a solid foundation in your marriage if you don't put in the hard work.
WHERE TO LISTEN TO THE PEACHY LIFE PODCAST
Be sure to leave a comment and let me know what you want to hear in future episodes. I always love hearing from you guys and will gladly review your suggestions.
Also, this is a FREE podcast, but if you would like to support recording, you can send donations to Paypal: healthylittlepeach@gmail.com! Thank you all in advance. This podcast wouldn't be possible without all of you!
Don't forget to rate and review The Peachy Life Podcast over on Apple, Spotify, Google or anywhere else you listen. Ratings and reviews help keep the podcast going. Reviews and ratings make my heart so happy! Thank you all in advanced.
Be sure to check out all of my episodes here
Also, if you want to support you can leave comments and like all social media posts. In addition, you can buy my cookbook, The Clean Family Paleo Cookbook. Click here to purchase.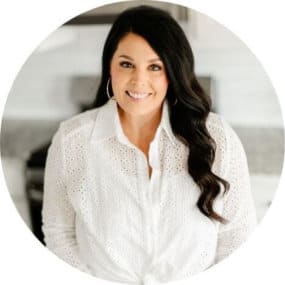 About Me
Welcome to Healthy Little Peach. I'm Mac, the lady behind the recipes. I believe in living a healthy lifestyle that consists of a mix of healthy whole foods, and full-fat comfort meals. Life is too short not to enjoy good food while maintaining a healthy body and mind. Here you will find gluten-free, dairy-free, paleo, keto, and even full-fat comfort recipes. Let's have fun in the kitchen together!