Extra Crispy Whole30 Cajun Chicken Wings
Published Jan 26, 2019 Updated Mar 12, 2020
This post may contain affiliate links. Please read our disclosure policy.
I have said it before and I will say it again, the quickest way to my heart is with a chicken wing. That's right, I don't need fancy diamonds or roses, hand me a 6 piece chicken wing meal and we will be best friends. I am constantly testing new flavors and ways to cook chicken wings that align with my families Paleo and Whole30 lifestyle. My new extra crispy Cajun Chicken Wings will make you jump for joy and keep you reaching for more.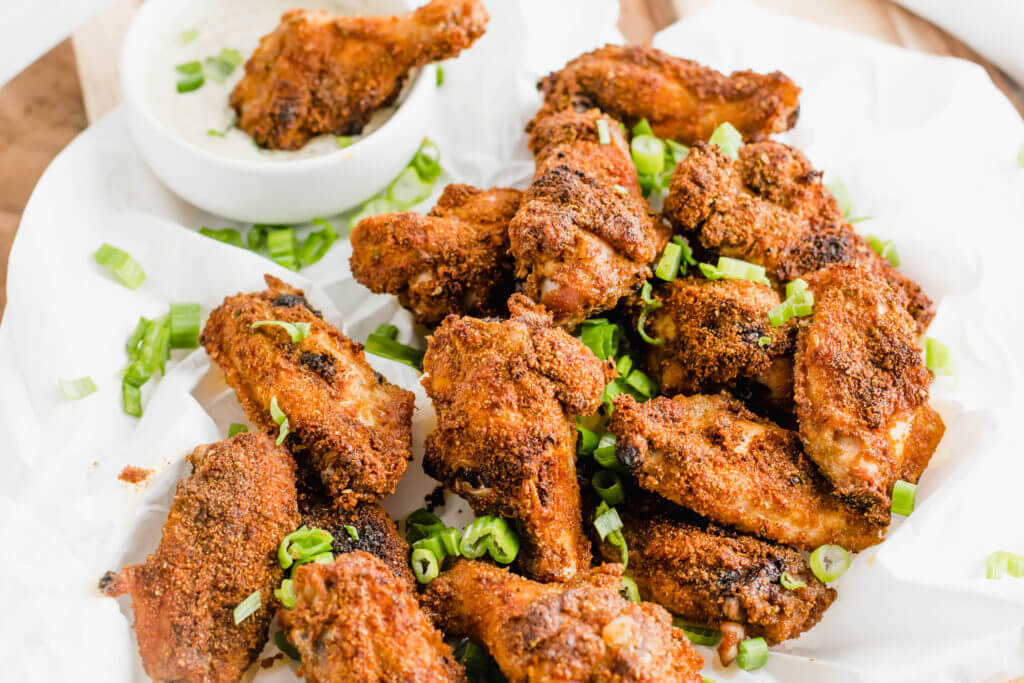 Even those these little babies look crispy and unhealthy, the truth is they are Paleo, Keto, Whole30 compliant along with being gluten and dairy free. My special homemade Cajun seasoning gives these wings the perfect crispy and savory crust. They may look fried, but they are actually baked in the oven, so you get all the delicious flavor without all the calories.
Feel free to dip these Cajun Chicken Wings in my homemade ranch dressing that pairs perfectly with the spices. In addition, sprinkle the wings with fresh chopped green onions for even more flavor.
If you are searching for the perfect appetizer to serve at family gathers, tailgating or any other social gathering, look no further. I am 100% positive they will be a show stopper at your next event. Here is a word of advice though….make sure you make a double batch so they don't go too fast.
Click the picture below to pin to your Pinterest board.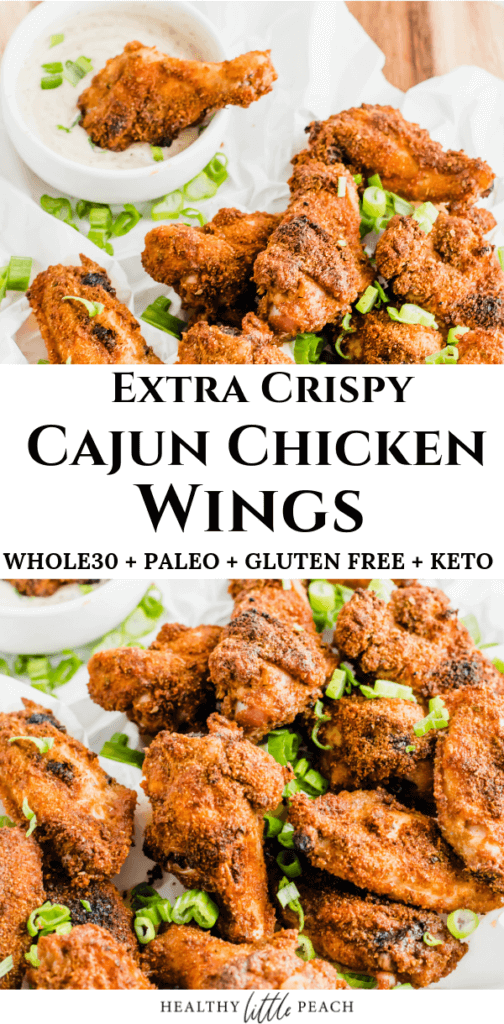 Shop my post

If you love my Cajun Chicken Wings, you may also like my Herb Crusted Wings along with my Majestic Sauces for dipping.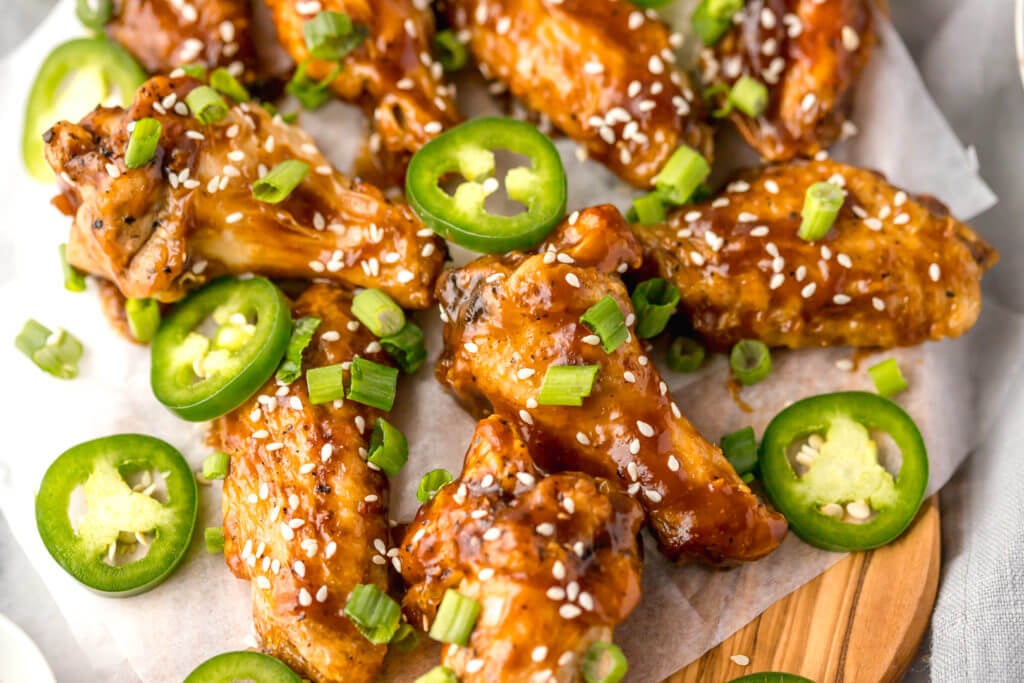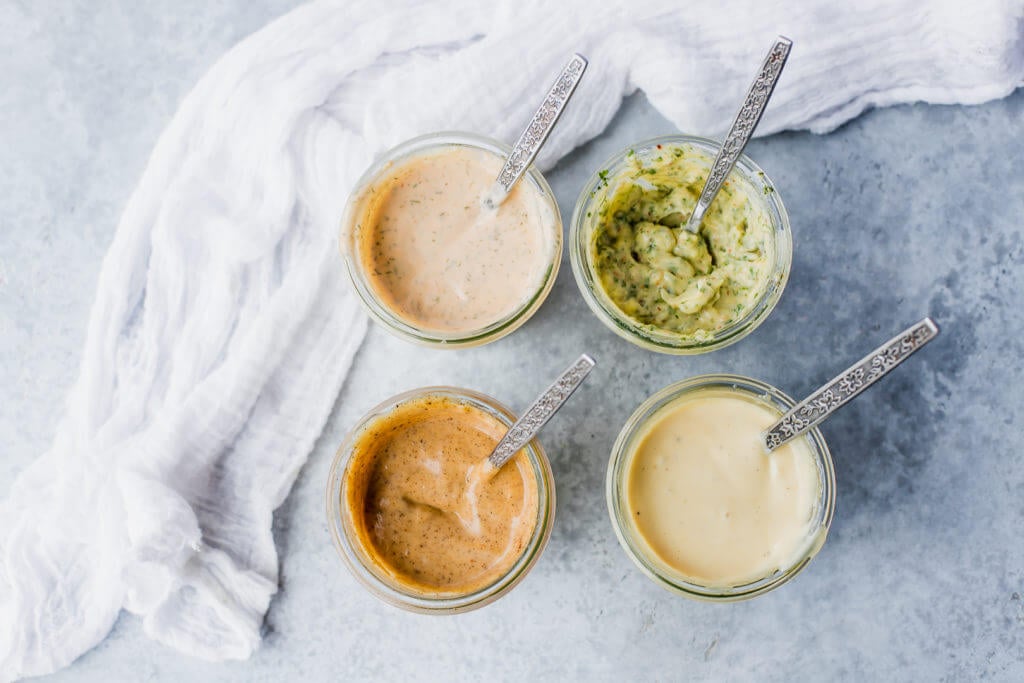 [wpurp-searchable-recipe]Extra Crispy Whole Cajun Chicken Wings – The most amazing crispy Cajun crusted chicken wings that is Whole30, Paleo and Keto. These are the perfect appetizer for any social gathering or fun family meal. – Chicken Wings: Chicken Wings, olive oil, diced green onions, Cajun Seasoning : paprika, garlic powder, black pepper, Pink salt, onion powder, dried oregano, cayenne pepper, dried thyme, , Oven Method: Preheat the oven to 425°F; Prepare the wings by placing them on a paper towel and pat dry.; Place the wings in a bowl and drizzle with 2 tbsp of olive oil. Sprinkle the seasoning in, turning until each wing is covered.; Keep a little extra seasoning to sprinkle on the wings in the middle of cooking. This gives the wings an extra crispiness and flavor.; Add a rack to a baking sheet and place all of the wings on top of the rack. (The wire rack allows the wings to get crispy all the way around). If you don't have a wire rack, just line a baking sheet with parchment paper and place wings on top. ; Add the wire rack or baking sheet to the oven.; Cook for 15 minutes then remove the wings from the oven and sprinkle more seasoning evenly on the wings and turn them.; Add back to the oven to cook for 15-20 more minutes.; Serve with ranch and green onions. See below in the notes for a link to my homemade ranch recipe.; Air Fryer Method: Prep the Air Fryer basket by spraying with compliant cooking spray.
; Add the seasoned wings to the basket and cook on 380 degrees for 25 minutes. Make sure to shake the basket every 5 minutes to insure even cooking. ; After the 25 minutes, shake the chicken wings one more time and finish cooking. Increase the temperature to 400 degrees and cook for 5 more minutes.; When the wings are finished, dump them into the mixing bowl with the sauce and toss to coat. Serve immediately.; When the wings are completely done cooking, remove the basket and add to a serving platter and serve immediately. ; ; – <p>Click here for my <a href="https://healthylittlepeach.com/recipe/whole-30-ranch/" target="_blank" rel="noopener">homemade ranch dressing</a> recipe that is Whole30, Keto and Paleo compliant. Click below for my favorite jars to store my spices in along with the spices I recommend for making this seasoning. Spice Jars Pink Salt, Paprika, Oregano, Cayenne Pepper, Garlic Powder, Onion Powder. </p> – Appetizer – Main Dish – Cajun Chicken Wings – Chicken Wings – Keto – Paleo – Recipes – Whole30 – Cajun – Cajun Wings – chicken wings – Crispy Wings – keto – low carb – paleo – whole30 – Whole30 Recipes – wings[/wpurp-searchable-recipe]
Print