6 Types of Onions and How to Use Them
This post may contain affiliate links. Please read our disclosure policy.
While they might cause a few tears, onions are a delicious, flavorful ingredient to cook with. However, knowing which onion to use in each dish might be a bit confusing. I've created a simple list of the 6 Types of Onions and How to Use Them to pick the best onion variety for every dish. From which onion is best raw, to the perfect onion for caramelizing, this list is a go-to guide for every meal!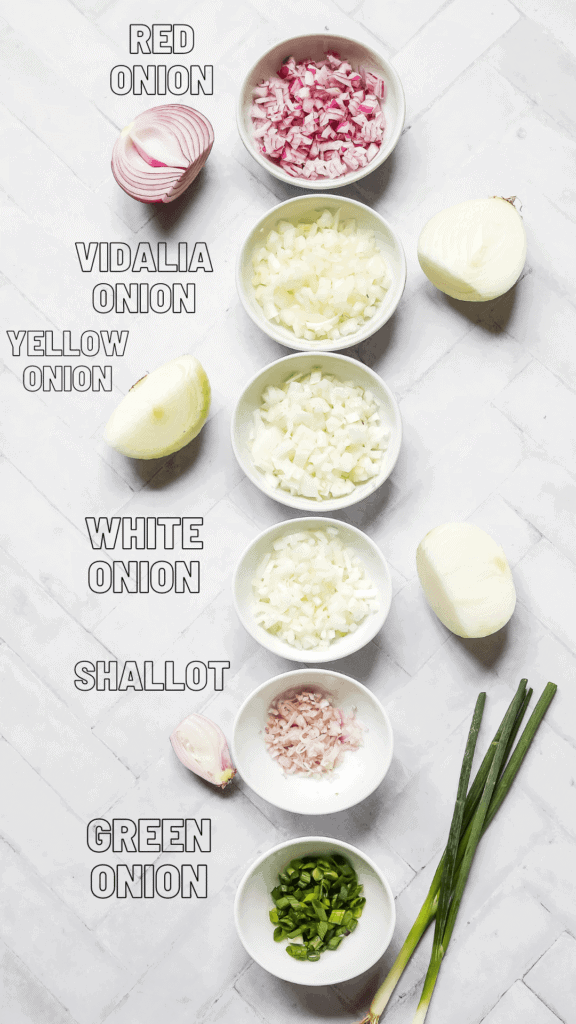 Red Onion
Red onions are perfect for sandwiches, salads, and burgers. Their purplish-red color makes them a beautiful pop of color on the plate. They work really well when prepared raw or pickled. Packing a spicy, peppery flavor, these onions add a sharp taste to any meal.
Recipe to try: The Best Ever Pineapple Mango Salsa
Vidalia Onion
This sweet yellow onion variety is grown exclusively in Southeast Georgia and is typically available in Spring and Summer. Its mild, sweet flavor makes it popular to serve raw in a salad or on a burger, and also makes an excellent choice for salsas and dips.
Recipe to try: Keto French Onion Dip
Yellow Onion
If in need of a standard cooking onion, yellow is the best bet. Its versatility makes it a popular choice for sauteeing and caramelizing, as well as roasting, breading, etc. These onions are often found in stir fry, casseroles, stews, and more!
Recipe to try: Steak and Caramelized Onion Frittata
White Onion
White onions are popular in Mexican foods such as tacos, burritos, and nachos. This onion is typically milder than yellow or red onions, therefore it is often served raw. White onions are also common in guacamole and salsa, as well as paired with cilantro to top many authentic dishes.
Recipe to try: Creamy Buffalo Chicken Casserole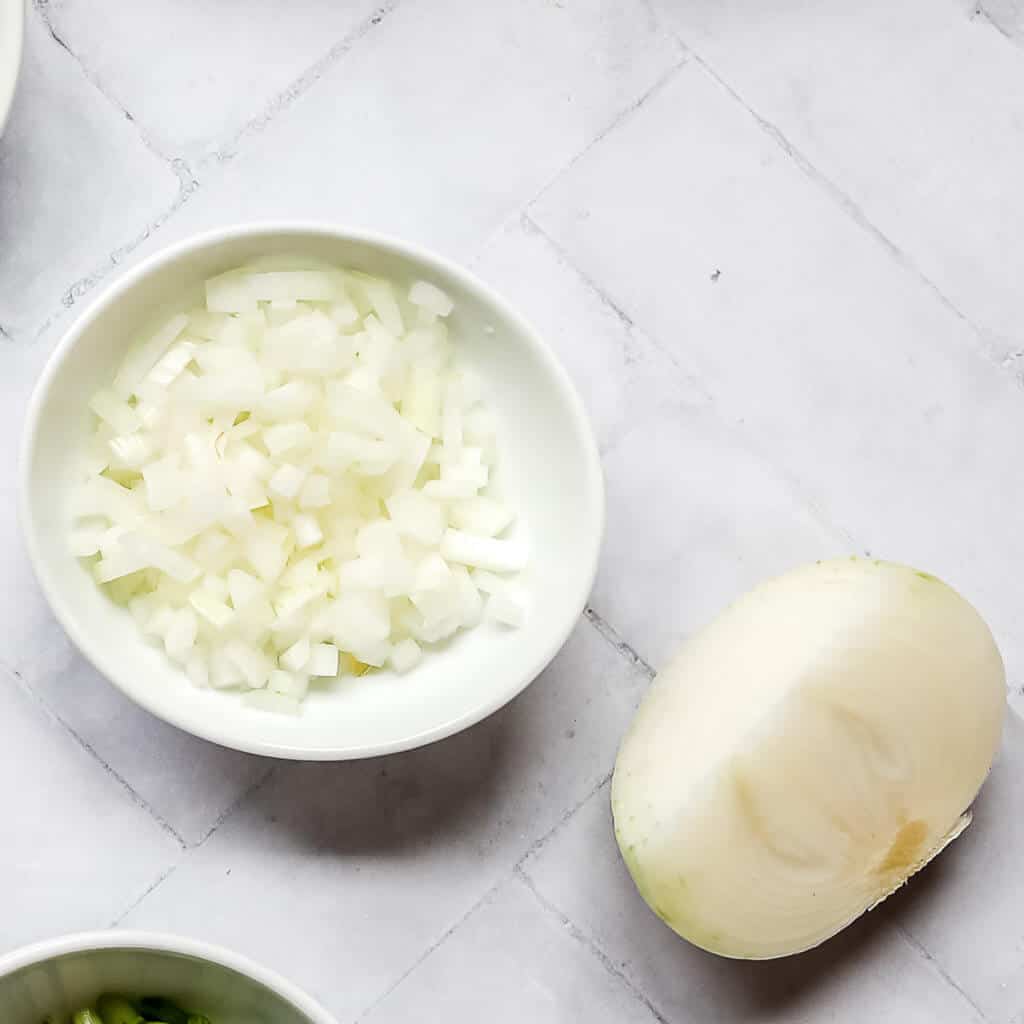 Shallot
These small bulb onions have more of a mild onion flavor with a garlicky bite. Shallots offer a savory flavor that enhances soups, salad dressings, sauces, and vinaigrettes. However, when cooking shallots, be careful not to brown them because they can turn quite bitter.
Recipe to try: Creamy Garlic Scallops
Green Onion/Scallions
Green onions, also called Scallions, have a mild flavor and can be served cooked or raw. Many Asian dishes use these onions, especially in stir fry, salads, and soups. Green onions can also be used as a garnish in a variety of dishes. Scallions have both a bulb and leaves, both of which can be diced and eaten.
Recipe to try: Instant Pot Mongolian Beef
Pin This 6 Types of Onions and How to Use Them Post on Pinterest