This post contains affiliate links
A creamy bulletproof iced coffee that is sure to increase energy and brain function. This recipe is Paleo and Keto compliant and can be tailored to Whole30.
What is bulletproof iced coffee?
Bulletproof coffee is usually a blend of freshly brewed coffee, MCT oil or grass-fed ghee, and collagen. This coffee is great for high-fat and low carb lifestyles. When blended together, this drink will deliver a latte style creaminess and will also give you a ton of energy and cognitive function. In addition, because this coffee is high-fat, it satisfies and fills you up. I will often sub a bulletproof coffee for breakfast and it easily holds me over until noon.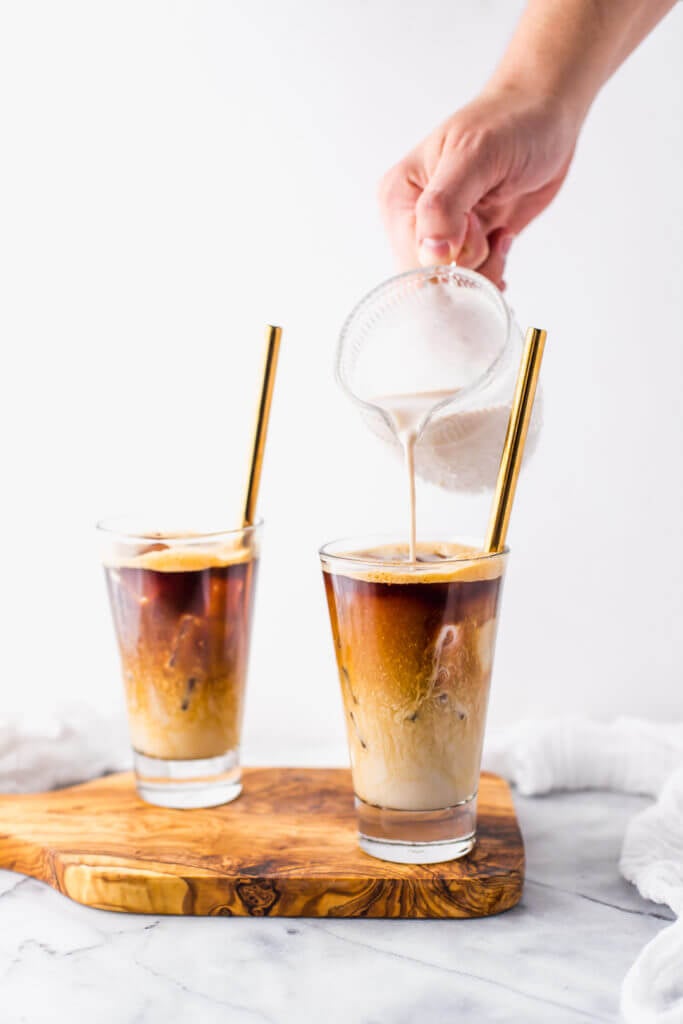 What's the purpose of adding Collagen and MCT oil to my drinks?
Most days I always add collagen and MCT oil powder or oil to my coffee. This combination not only delivers great health benefits, but it also makes this iced coffee latte extra creamy. Collagen is a form of protein, so adding this to your coffee can help to keep you full and boost your protein intake while supporting your connective tissues and overall health.
What is collagen and how does it benefit my health?
Collagen is a protein made up of amino-acids: glycine, proline, hydroxyproline, and arginine, all of which help our body's connective tissue, skin, hair, nails, as well as gut health. Collagen protein has high levels of amino acids and
Benefits
Improved gut health
Stronger hair, skin, and nails
Improved liver health
Boosted immune system
Reduced joint pain
Better sleep
Balanced Blood Sugar
How does MCT oil and how does it benefit my health?
MCT stands for "medium chain triglycerides" or "medium chain fatty acids." They're types of fat most often derived from coconut oil but sometimes made from palm oil. MCT oil is colorless, odorless, and stays liquid at room temperature, making it the perfect fat to add to food, smoothies, and coffee for extra energy and brain-boosting benefits.
My favorite MCT oil to use is the Perfect Keto MCT Oil Powder. I find that it dissolves better and give more body to my coffee.
If you are interested in purchasing this specific MCT Oil Powder,
Perfect Keto MCT Oil Powder
Benefits of MCT Oil
Promotes weight loss
A boost in energy and brain function
May reduce lactate buildups
Has been known to help manage Epilepsy, Alzheimer's Disease and Autism
Contains powerful fatty acids that fight bacteria growth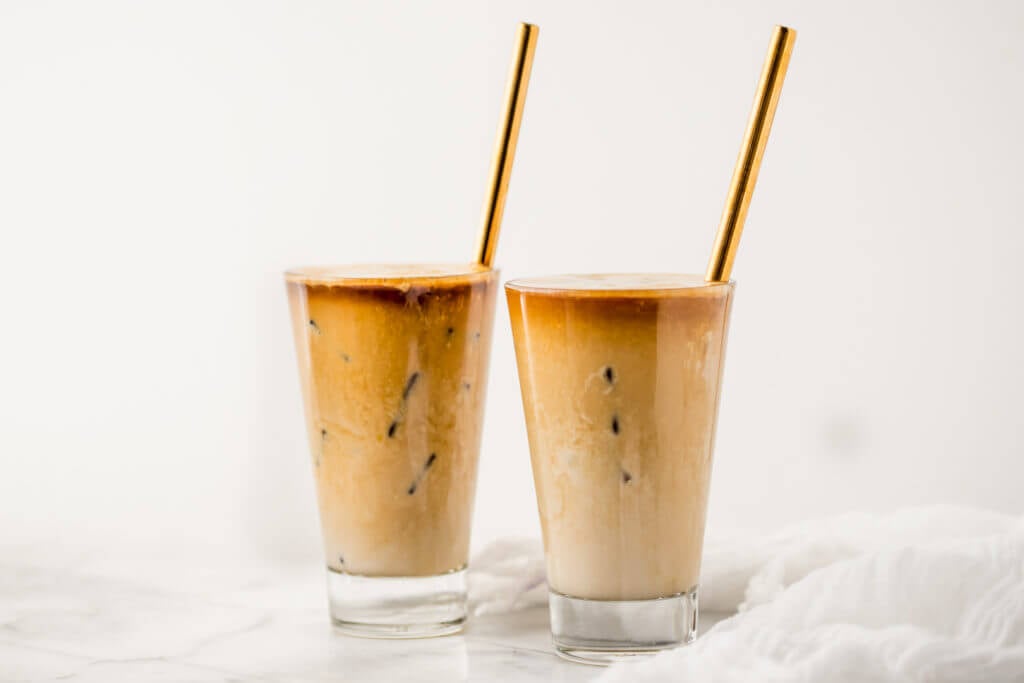 What is the best grocery store iced coffee/cold brew?
I do enjoying making my own cold brew coffee, but let's face it, I am busy and don't always have the time. I love grabbing unsweetened iced coffee or cold brews at the grocery store that makes this drink extremely convenient and easy.
My favorite brands to buy are….
Starbucks Iced Black Coffee
Stōk Black Cold Brew
Califia Unsweetened Black Label Cold Brew.
Chameleon Cold Brew Organic Black Coffee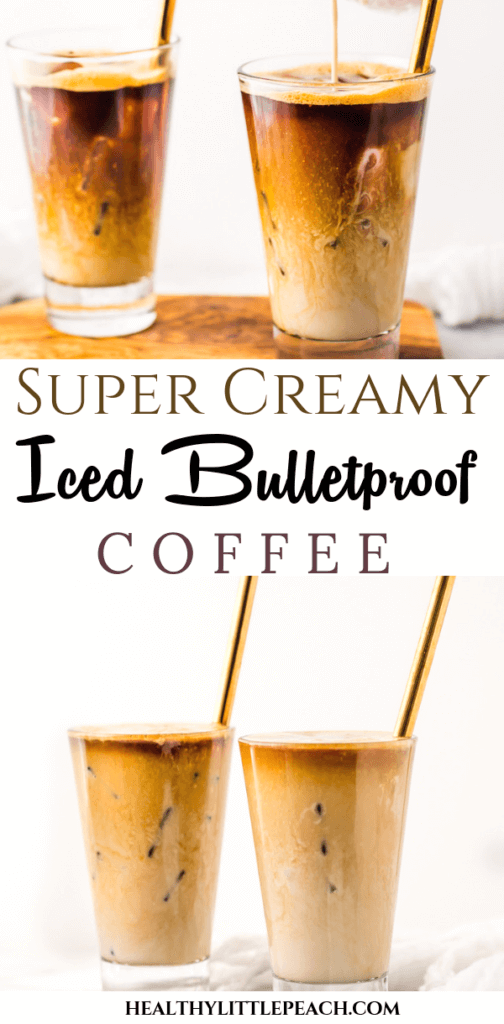 Creamy Iced Coffee
Total Time:

5 minutes

Yield:

2

12 oz drinks

1

x
2

10 oz cups cold brewed coffee

1

can unsweetened coconut milk

3/4 cup

unsweetened almond milk

3 tbsp

monk fruit sweetener  (or Paleo Sweetener of Choice (Remove for Whole

30

compliant))

1 1/2 tsp

pure vanilla extract (Sub Vanilla bean powder for Whole

30

compliant)

2 tbsp

collagen

2 tbsp

MCT Oil Powder or MCT Oil

1/2 tsp

sea salt
Instructions
Add ice to 2 cups along with 10 oz of cold brew coffee each.
Add the coconut milk, almond milk, monk fruit sweetener, vanilla extract, collagen, MCT oil, and sea salt to a blender. Blend on high until combined and creamy.
Add 2 oz (or more if desired) of creamer to each iced coffee and enjoy.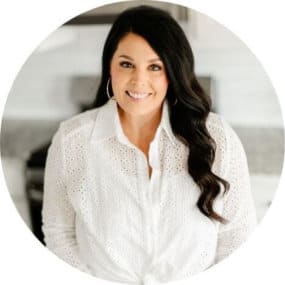 About Me
Welcome to Healthy Little Peach. I'm Mac, the lady behind the recipes. I believe in living a healthy lifestyle that consists of a mix of healthy whole foods, and full-fat comfort meals. Life is too short not to enjoy good food while maintaining a healthy body and mind. Here you will find gluten-free, dairy-free, paleo, keto, and even full-fat comfort recipes. Let's have fun in the kitchen together!