Let's Have a Whole30 Super Bowl Sunday
February 3, 2018 | Author: Ashley McCrary
This post contains affiliate links
I love everything about Super Bowl Sunday. Getting together with friends and eating good food always makes for a good time. This fun filled day doesn't mean you have to go crazy and consume 10,000 calories just because it's a special day. To help you out and make healthy eating easy on this day, I have complied a list of my favorite party foods that are both Whole30 and Paleo compliant. All of these options are filled with tons flavor and will make you question how they are considered "healthy."
I have provided a link to each of these recipes. Simply click the title of each dish and you will be directed to the actual recipe. Don't feel like you have to eat 5 slices of pizza and wash it down with 2 bottles of beer. Try out some of these options during your next Super Bowl or social gathering.
A restaurant-worthy appetizer stuffed with sausage and a creamy mayo sauce. You would never believe that these delicious mushrooms are Whole30 and Paleo compliant. They are so good, you will keep reaching for more. They are the perfect addition to any social gathering or summer BBQ's.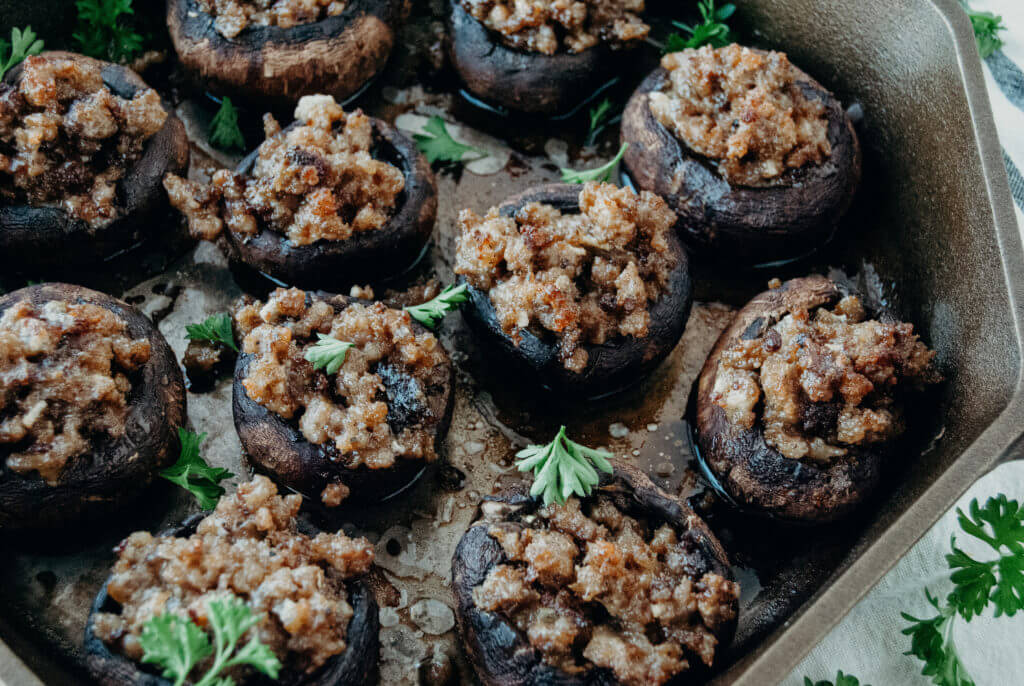 The perfect chili that is the "right" kind of spicy. It's not too hot, but just right. Make a big batch and throw on top of potatoes, hot dogs, or simply just enjoy a bowl with fresh avocadoes and cilantro.
These Whole30 Nacho Potato Skins are filled with delicious flavors that all come together to bring you the perfect appetizer. Roasted sweet potatoes with guacamole, shredded chicken, salsa, ranch and green onions mixed together makes eating healthy yummy!
A creamy mixture of Mac's Awesome Sauce baked on top of sliced beef steak tomatoes and topped with crispy bacon and fresh basil will be show-stopper at any party or social gathering.
A zesty and delicious crispy chicken wing that is perfect for a Friday night dinner or great for dipping in ranch on Super Bowl Sunday.
A refreshing Whole30 and Paleo mocktail that will serve any occasions. Mixed with Cran-Raspeberry La Croix, all natural juices and topped with mint and fresh cranberries. This drink is so tasty, it won't even make you miss the real thing.
A delicious buffalo chicken stuffed sweet potato drizzled with compliant homemade ranch dressing and topped with fresh chives.
This savory and sweet salsa is great for veggie dipping or just throwing in a big bowl and eating like a salad. A great addition to an social gathering.
Whole 30 and Paleo version of pulled pork sliders topped with coleslaw, red and green onions, drizzled with complaint ranch.
A delicious alternative to store bought ranch dressing. This is Whole30 and Paleo compliant and taste better than anything that can come out of a bottle. A great addition to salads, wings and veggies.
XO-Mac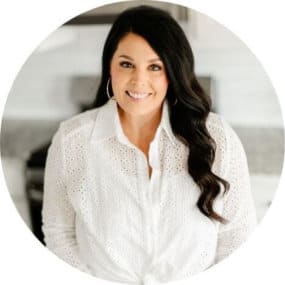 About Me
Welcome to Healthy Little Peach. I'm Mac, the lady behind the recipes. I believe in living a healthy lifestyle that consists of a mix of healthy whole foods, and full-fat comfort meals. Life is too short not to enjoy good food while maintaining a healthy body and mind. Here you will find gluten-free, dairy-free, paleo, keto, and even full-fat comfort recipes. Let's have fun in the kitchen together!