Grocery Pickup at Walmart
This post may contain affiliate links. Please read our disclosure policy.
This post was sponsored by Reward Style and Walmart. Grocery Pickup at Walmart
Before having children and running a business, my weekly grocery trips used to be my favorite. I loved walking the isles with no time limit and finding unknown treasures.
Fast forward to today, my time is very limited and mingling in Walmart without a time limit isn't in my cards. It usually becomes an extreme hassle when having to haul both girls in and try to follow my grocery list and get everything we need without forgetting something. It's a dang circus!!!!
When the Grocery Pickup at Walmart service launched I was over the moon with excitement. It's such an awesome service and I look forward to picking up my groceries weekly instead of the dreaded trip inside the store with my small girls.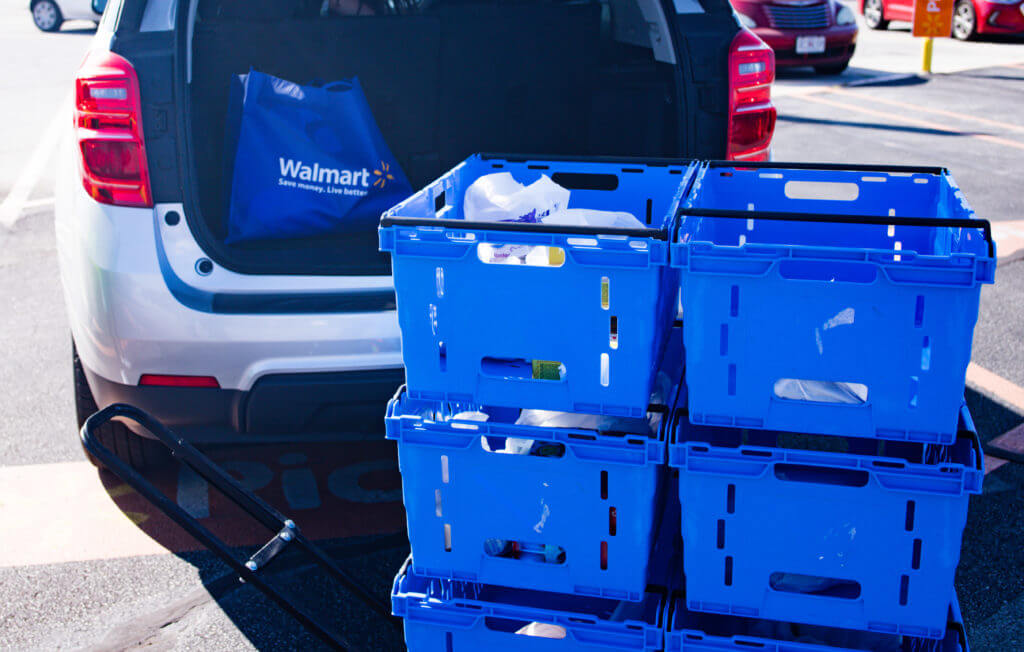 How to use Grocery Pick Up at Walmart
To use this service, simply download the Walmart Grocery App, select your items, and schedule your pick up time. They will do all the shopping for you and when it's your scheduled time to pick up, simply check in on the app and make your way to the store. Once at the store, park in the designated spot and a Walmart team member will bring your grocers to your vehicle curbside. You don't even need to get out of your vehicle, they will do all the work for you. Doesn't that sound like a dream?
If you would like to give this service a try, get $10 off your first order of $50 or more
Code: M2A3DZ3F
Visit walmart.com/grocery or download the grocery app to order and redeem code. Offer good for first-time customers. $50 minimum order, exp 1/31/2020
If you are ready to take back your time, be sure to check this amazing service out. I know it has been a big game changer for my family, Eloise, who is my 4 year old loves to get on the app with me and grocery shop in bed. It is so much fun and allows us to get just what er need and not have to worry about forgetting something.
Shop my Walmart favorites: