This post contains affiliate links
Mocktails are the perfect addition to any diet, especially when completing a round of Whole30. This Cranberry Apple and Rosemary Mocktail is super refreshing and tasty. I love developing tasty mocktails that mimic the real thing without all the sugar and unwanted ingredients. Fancy Mocktails, especially this cranberry mocktail always save me when I have hit a wall and need a little something extra.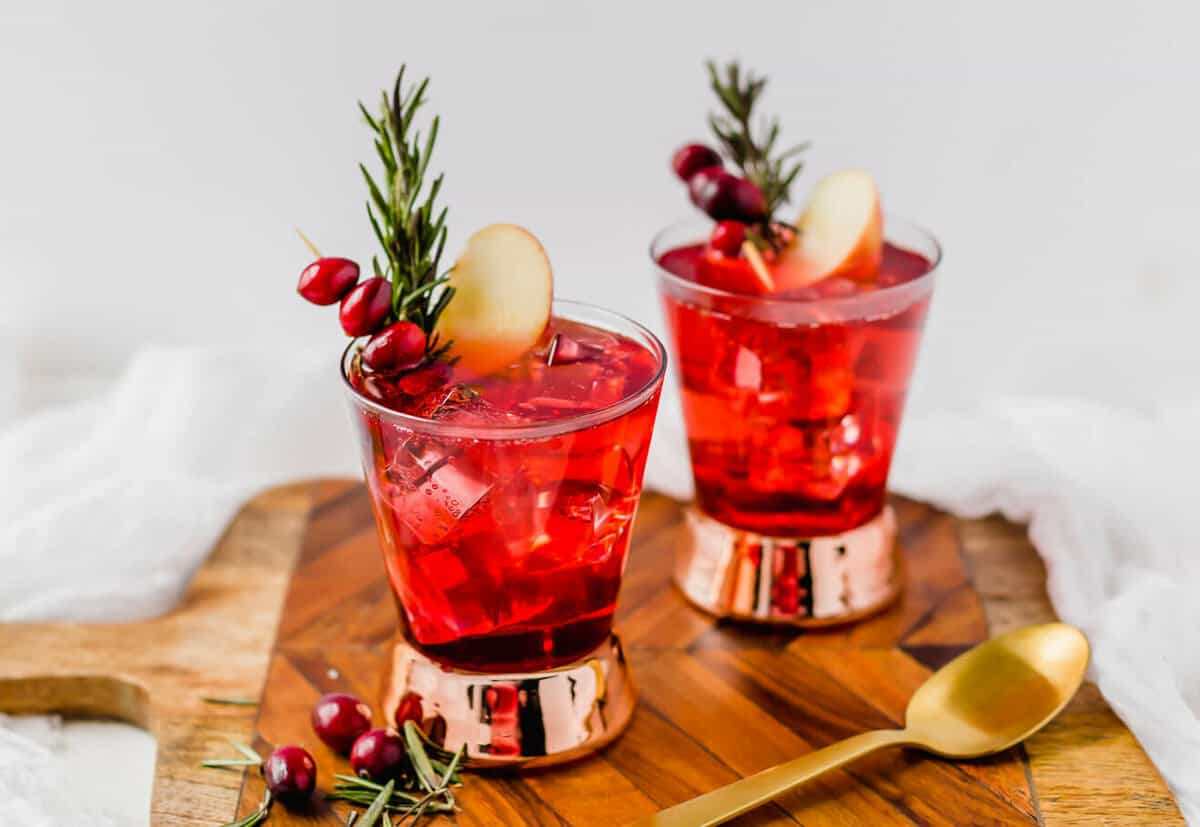 This mocktail also makes a great date night or party drink. Simply add tequila, white rum or bourbon to make it a full cocktail that still lacks in sugar but not tastes. Sometimes even if I'm living healthy, I need a real cocktail. I compromise by keeping the sugar and carb count in my mixers low so I can enjoy adding alcohol on occasion.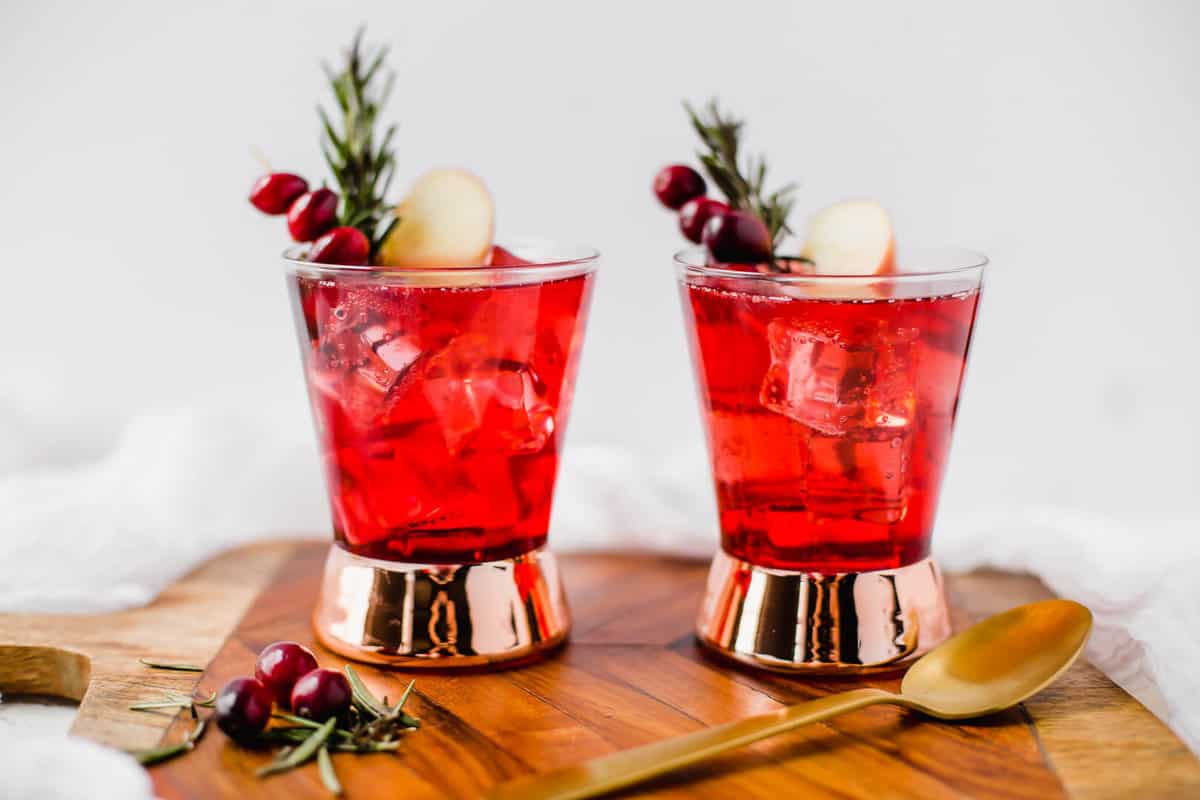 If I am on a Whole30, can I still add the fruit juices?
Yes. While completing a Whole30, fruit juice in moderation is compliant and acceptable. While it would be awesome to drink a whole bottle of apple juice, that, however, is frowned upon and not recommended. It is totally acceptable to use a small amount in cooking and in beverages.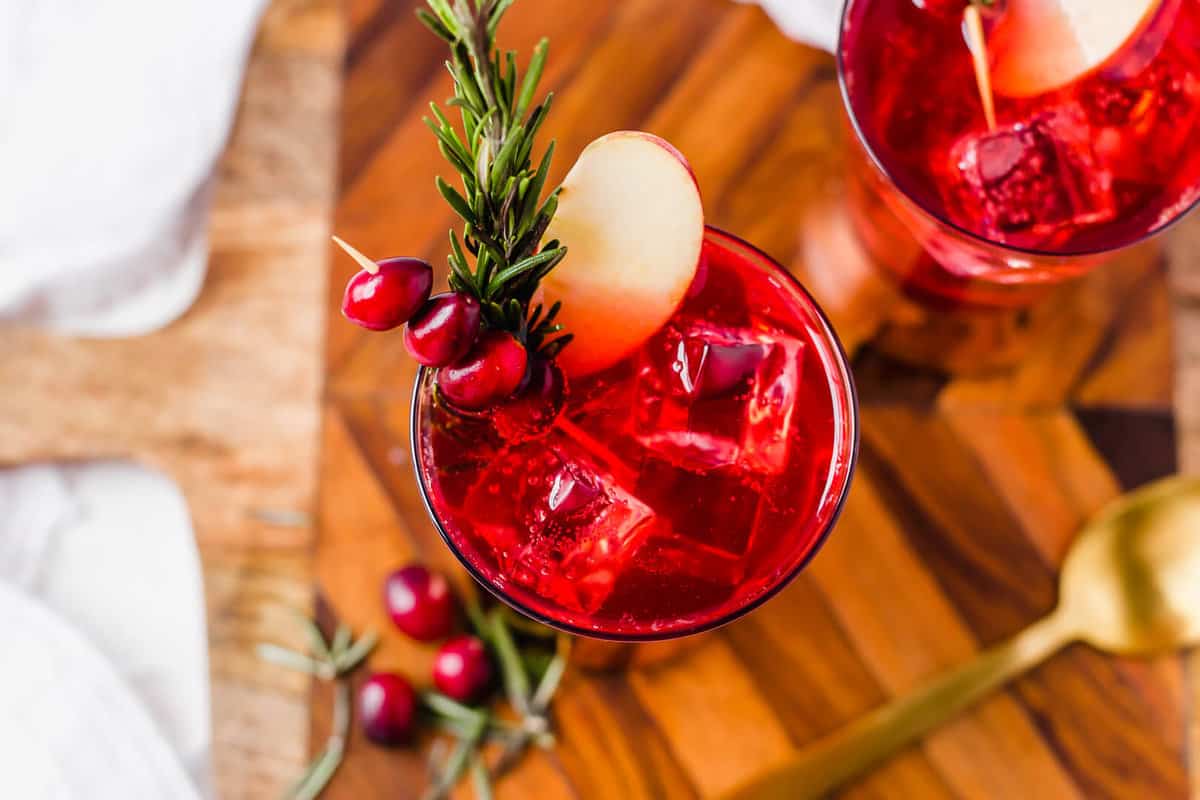 How is this Cranberry Mocktail considered low carb?
This mocktail would be considered lower carb and Keto due to the low amount of fruit juice that is added. Calorie-free sparkling water is the main ingredient while the fruit juice is minimal just to add flavor. I have tailored the recipe below to meet your needs.
If you are tired of water and needing something else to hit the spot, I would recommend this drink over a diet soda or some other drink that is carb free but filled with artificial sweeteners. This may have a few amount of carbs but is a much wiser choice compared to the other acceptable Keto drinks. To make this Mocktail lower in carbs just add a couple of tbsp rather than the 1/4 cup of cranberry juice. 2 tbsp will have 4g carbs while 1/4 cup will have 8g of carbs.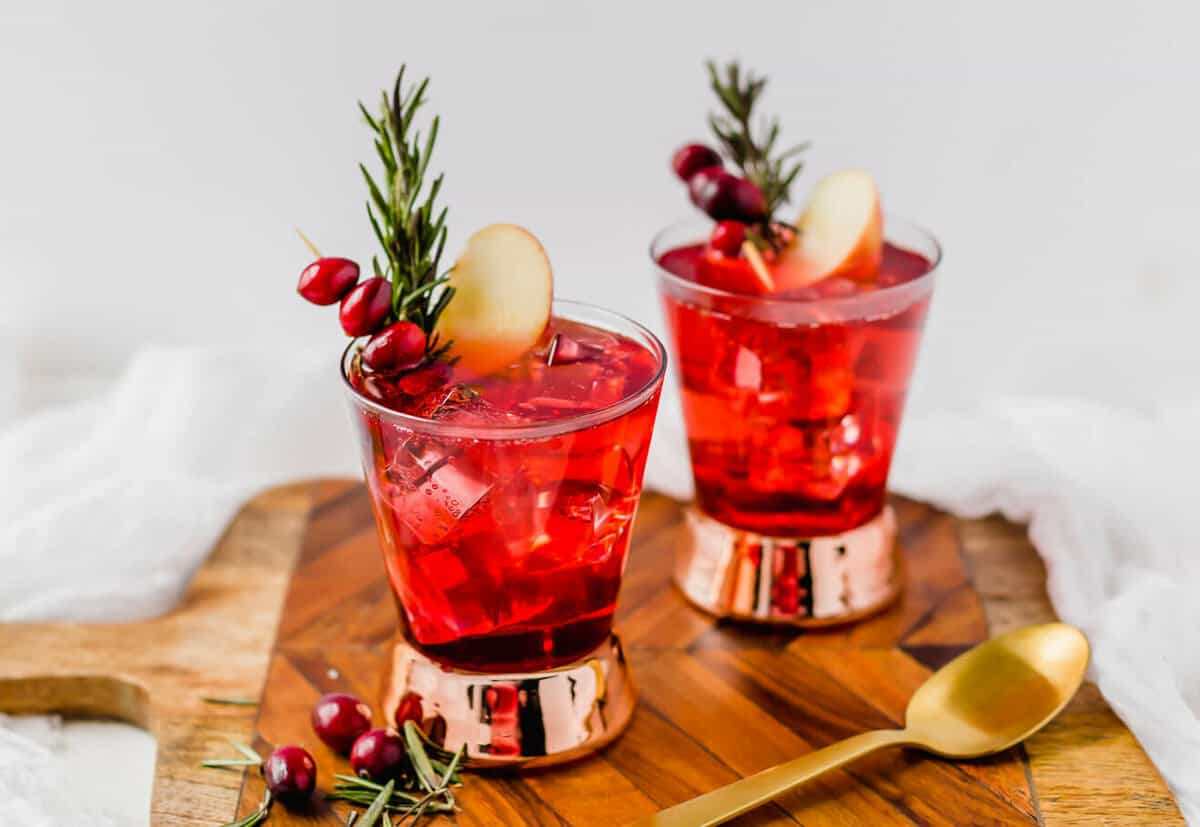 How can I make this Cranberry Mocktail real cocktail?
This drink can also serve as a real alcoholic cocktail. Below are my recommendations for turning this Cranberry Mocktail into a real cocktail.
Add 1 oz of vodka
Add 1 oz of spiced rum
If you liked this recipe, check these out:
Don't forget to pin this recipe to your Pinterest Board. Click on the picture below.
Shop my Post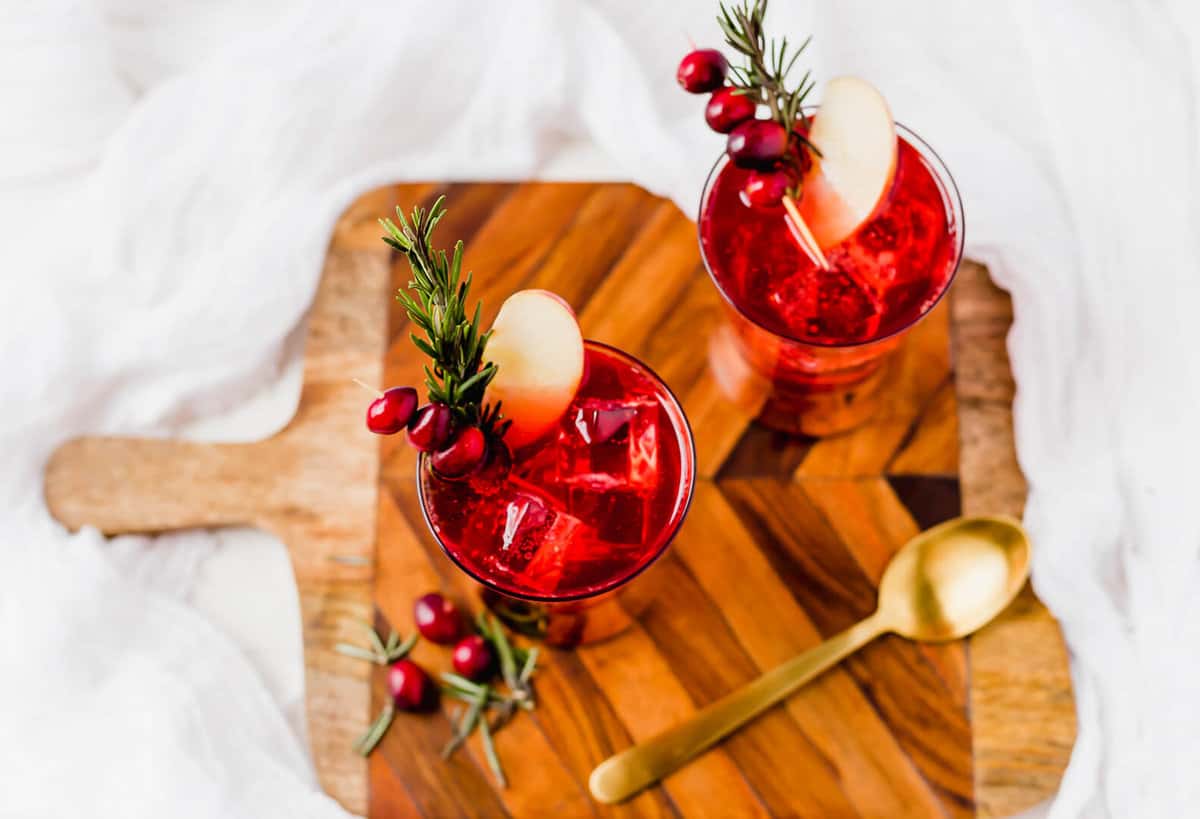 Apple Cranberry & Rosemary Mocktail
Total Time:

5 minutes

Yield:

2

8 oz servings

1

x
1

can Cran Raseberry LaCroix sparkling water

6 tbsp

apple juice ((no added sugars,

3 tbsp

for each glass))

1/2 cup

cranberry juice ((no added sugar,

1/4 cup

each glass except Keto, see notes))

1 tsp

lemon juice, divided ((

1/2

for each glass))

2

sprigs fresh rosemary (for garnish)

2

slices apple
cranberries (for garnish)
Instructions
Add crushed or cubed ice to an 8 oz cup. Fill 1/2 of the cup with sparkling water. Add 1/4 cup of cranberry juice, 3 tbsp of apple juice, along with 1/2 tsp of lemon juice to each glass. Top off each drink with any leftover sparkling water.
Mix together with a spoon and garnish with fresh rosemary sprigs, cranberries and a single apple slice. (This recipe make 2-8 oz servings).
Notes
Note: to make this keto and lower carb, use only 2 tbsp of Cranberry Juice instead of the 1/4 cup. This will take carb count down to 4 grams.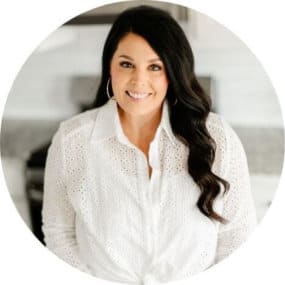 About Me
Welcome to Healthy Little Peach. I'm Mac, the lady behind the recipes. I believe in living a healthy lifestyle that consists of a mix of healthy whole foods, and full-fat comfort meals. Life is too short not to enjoy good food while maintaining a healthy body and mind. Here you will find gluten-free, dairy-free, paleo, keto, and even full-fat comfort recipes. Let's have fun in the kitchen together!