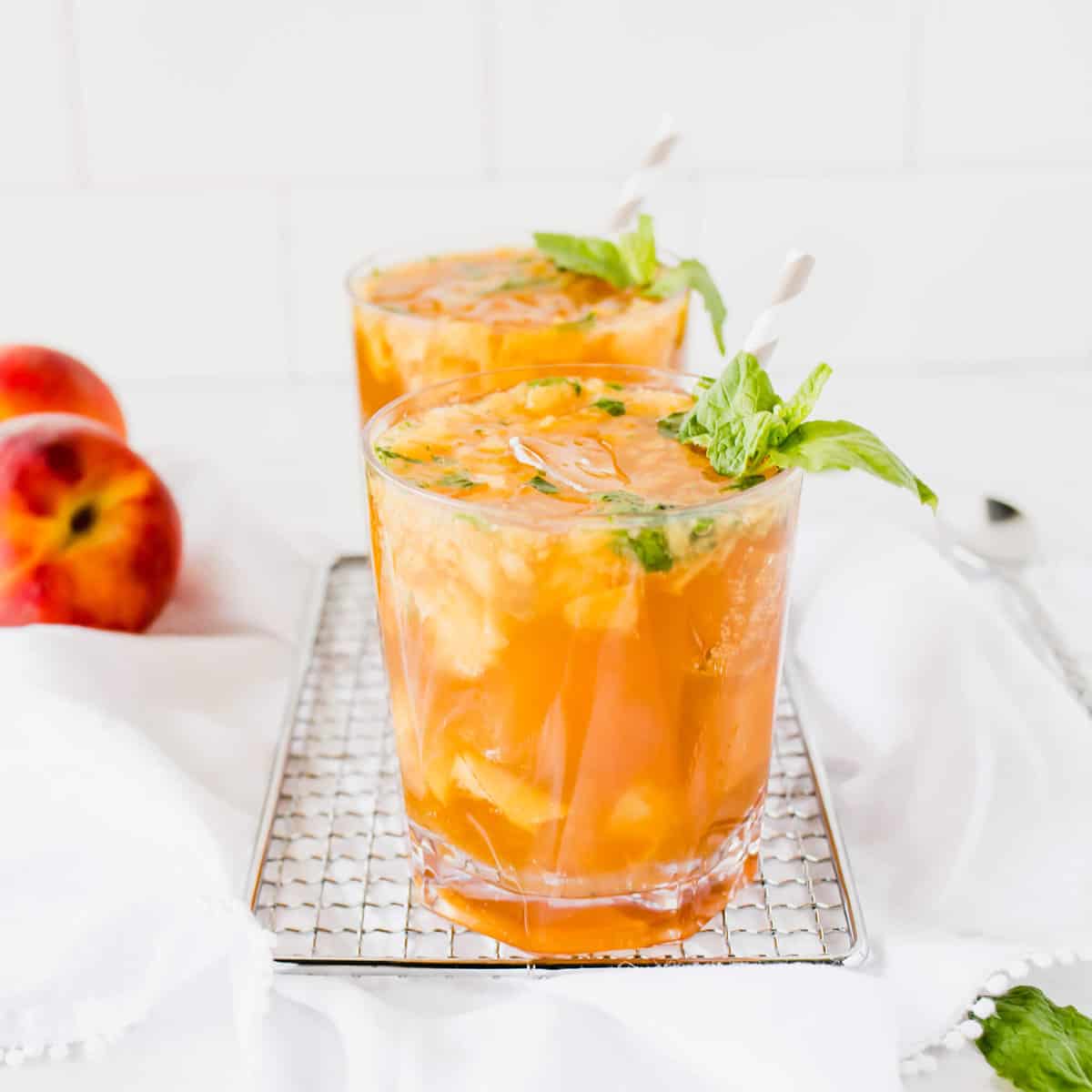 If you have followed me for very long, you are probably aware that I love a good bourbon cocktail on occasion. Maker's Mark is my go to drink and it's necessary for me to indulge in one every now and then. This Bourbon Peach Smash Cocktail is filled with all kinds of refreshing ingredients. Additionally, it can be tailored to Paleo just by switching out the bourbon for tequila or vodka.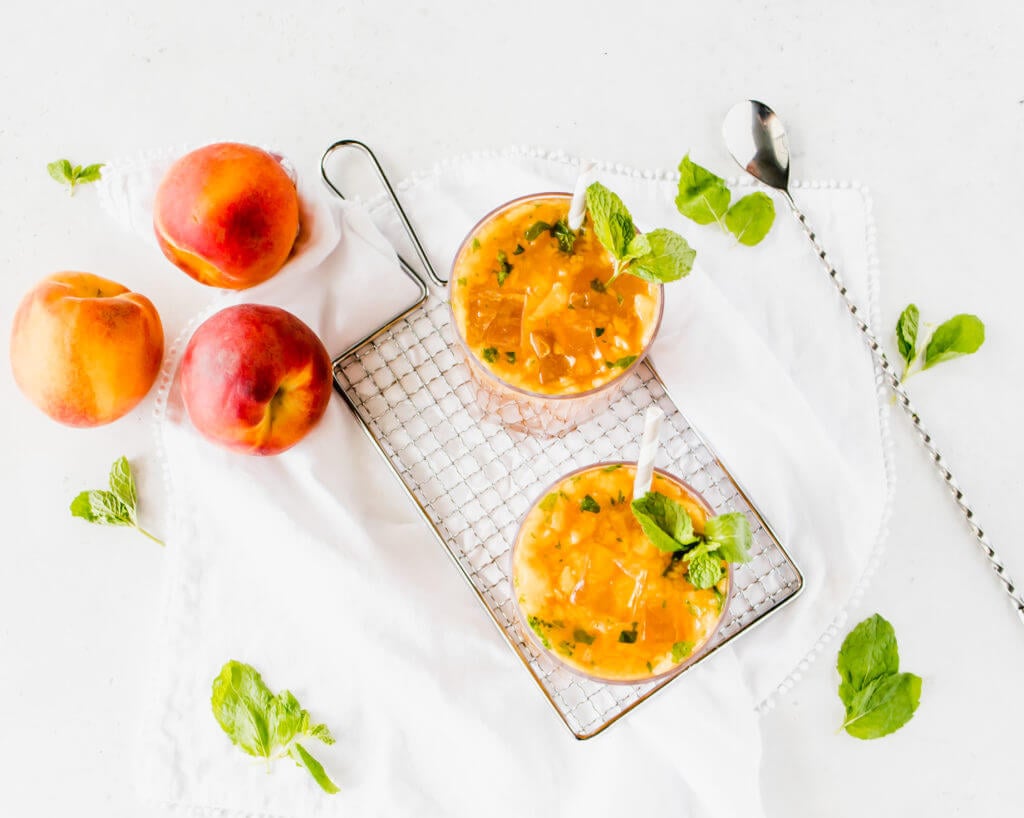 Need a great summertime drink? Look no further. This recipe is great to enjoy after a long hot day or an option to serve at a party or BBQ. If bourbon isn't your thing, be sure to try this recipe with tequila or vodka.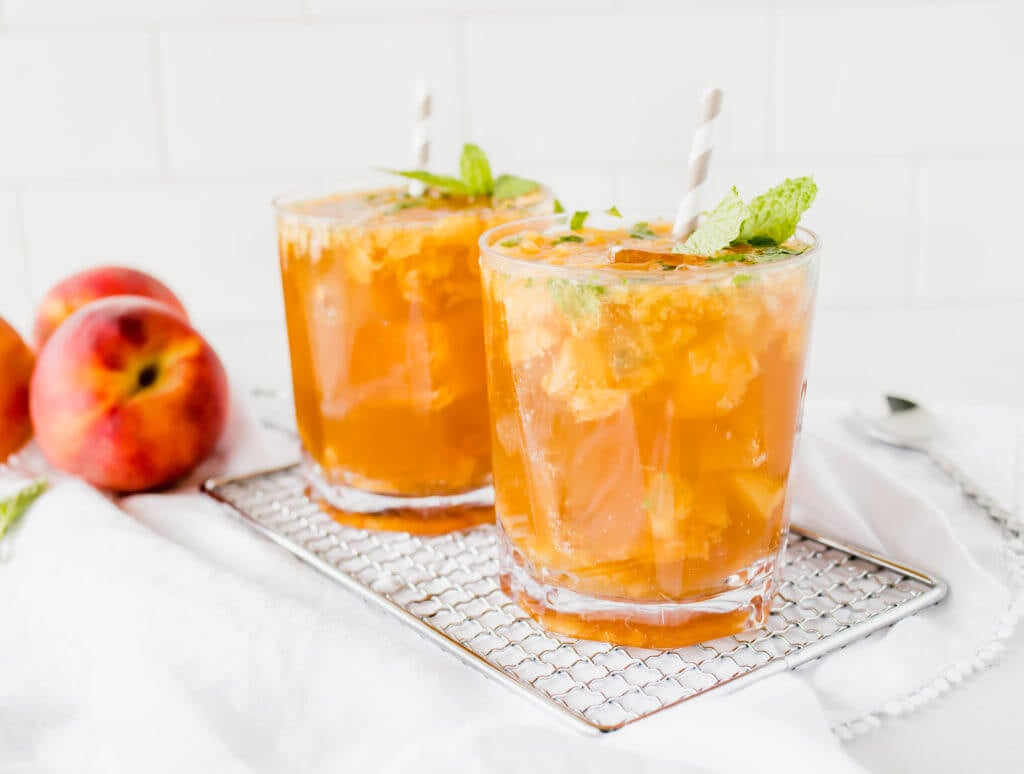 This Bourbon Peach Smash Cocktail can be whipped up in no time at all. To start, cut a peach in half and add to a 12 oz glass along with 3-4 mint leaves and 1 oz of simple syrup. Next, muddle the peaches, mint and syrup together until everything is combined. These 3 flavors go amazing together and the natural sweetness from the peaches compliments the mint in such a great and refreshing way. Finally, fill the glass with ice and add the pineapple juice, orange juice and top it all off with Topo Chico Sparkling Water.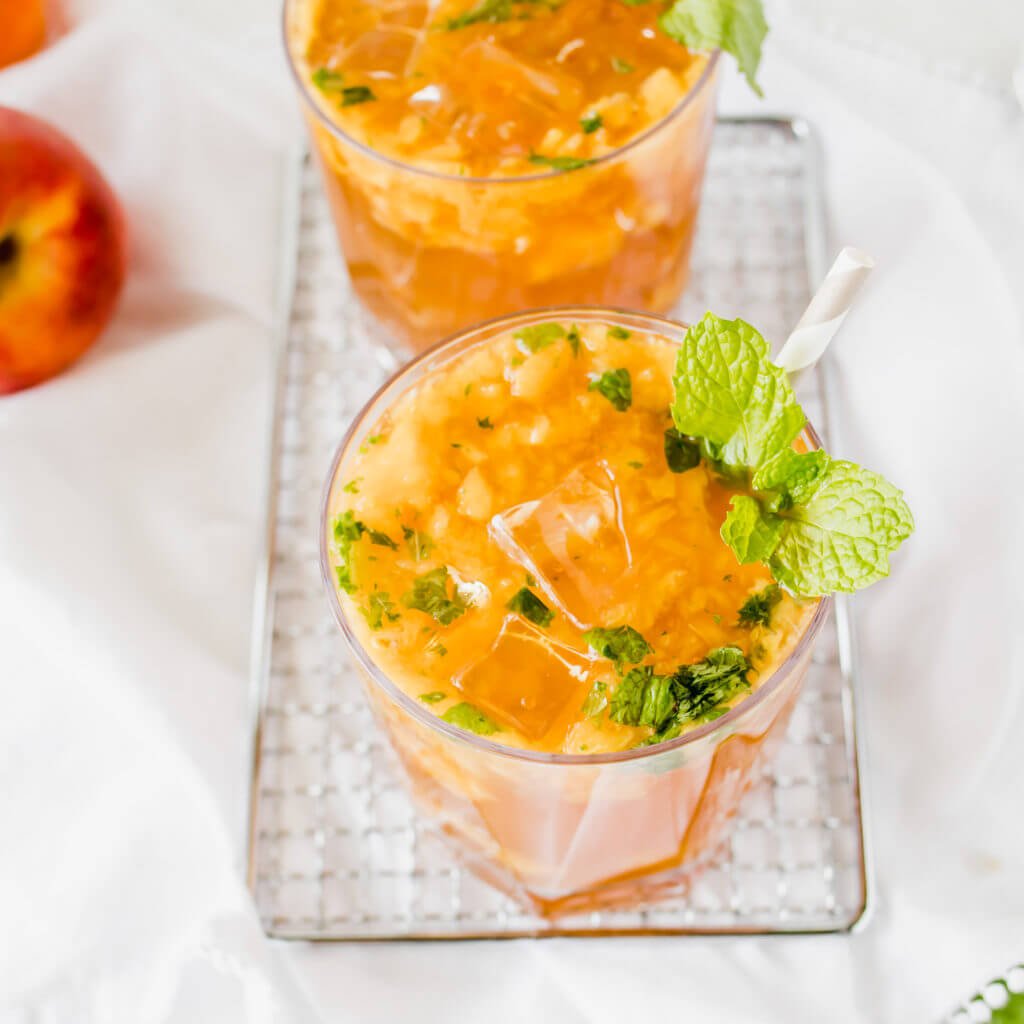 Incorporating Topo Chico Sparkling Water into my cocktails and mocktails always saves me a ton of calories. It gives them a yummy fizz along with a tart flavor. In addition, the pineapple and orange juice gives it a balance with a tang and just enough sweetness.
What fruit can be substituted for the peaches in the Bourbon Peach Smash Cocktail?
Any fruit would work, but my other favorite option is blackberries. Blackberries have the perfect balance of sweet and tart and compliments the bourbon and mint very nicely. Peaches may not be your jam and that's okay. Don't be scared of trying new things. Get in the kitchen and try incorporating different kinds of fruits. Undoubtedly, you can't go wrong!
What are the best sparkling waters to incorporate in mocktails?
I am a big fan of Topo Chico and Waterloo because they have really intense flavors. In addition, I love Spindrift, andLacroix. Below are my go to flavors when mixing mocktails/cocktails.
Topo Chico– Regular and Lime flavor
Spindrift– Lime, Strawberry and Lemon
Lacroix– Mango, Key Lime, Grapefruit, Pineapple and Strawberry
Waterloo- Watermelon, Black Cherry and Mango
Shop my post
Stainless Steel Muddler and Mixing Spoon
Click the picture below to pin this to your Pinterest board.
If you like this recipe, be sure to try my Blackberry & Lime Mocktail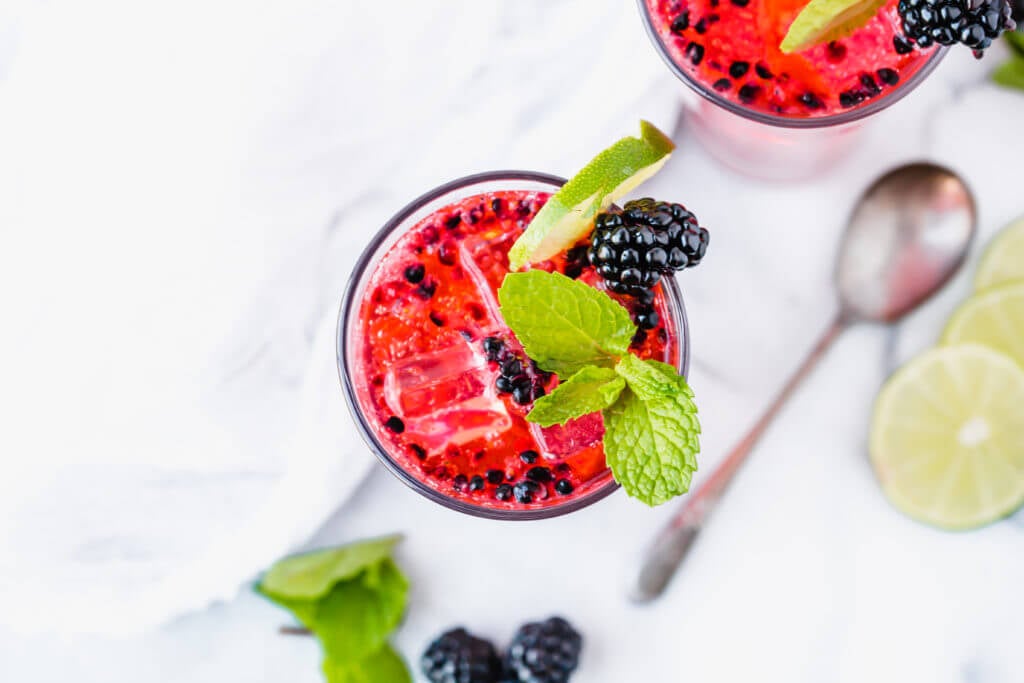 Tags : Bourbon, Bourbon Peach Cocktail, Cocktails, Peach