Tart Cherry Fat Bombs
Published May 01, 2020 Updated Jul 11, 2023
This post may contain affiliate links. Please read our disclosure policy.
Are you looking for the perfect snack? I am here to help with my brand new Tart Cherry Fat Bombs that are sure to hit the spot. These have the perfect balance of sweet and tart and are even kid friendly. My favorite part of these fat bombs is the Montmorency tart cherries.
This post was sponsored by Montmorency US Tart Cherries.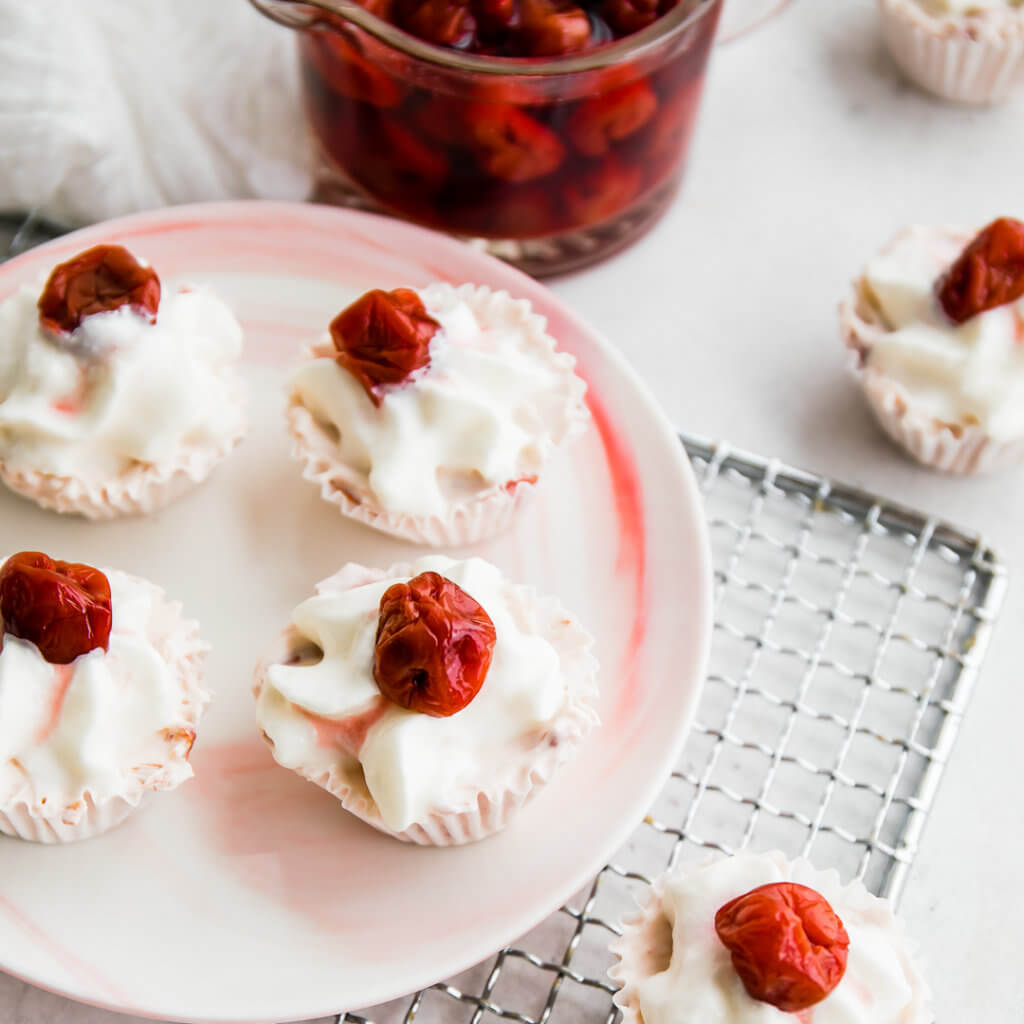 Montmorency tart cherries add the perfect sour-sweet flavor and bright red color to these flavor bombs. The ruby red color of these cherries is due to a compound called anthocyanins – this phytonutrient provides the color, distinctive taste and has been widely studied for its potential health benefits.
Studies on Montmorency tart cherries have included research on arthritis and gout, exercise recovery, sleep, heart health and gut health. I don't know about you, but I love being able to enjoy foods that may benefit my health.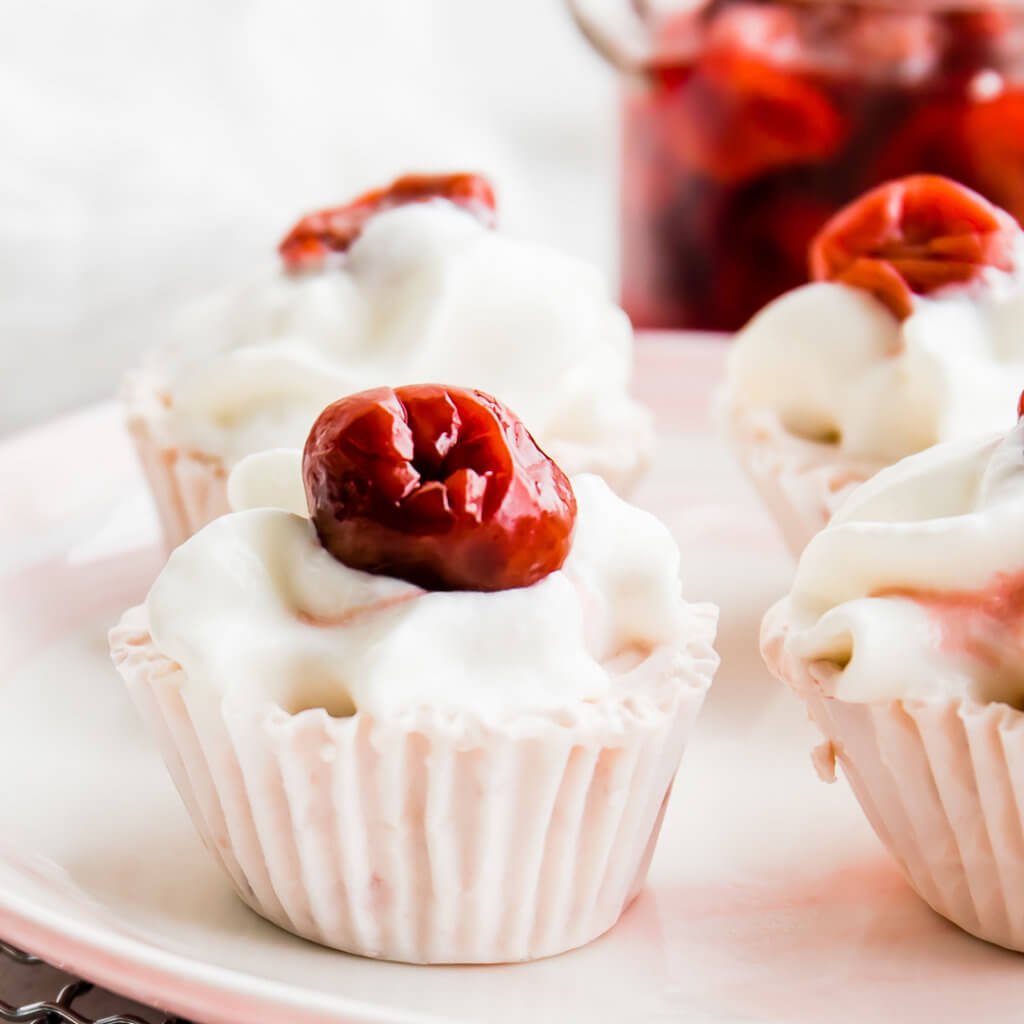 These sweet treats are incredibly simple to make and only require only 6 ingredients. In my opinion, they taste like a cheesecake without the crust. I love having one of these if my sweet tooth is aching or as a quick snack in between meals.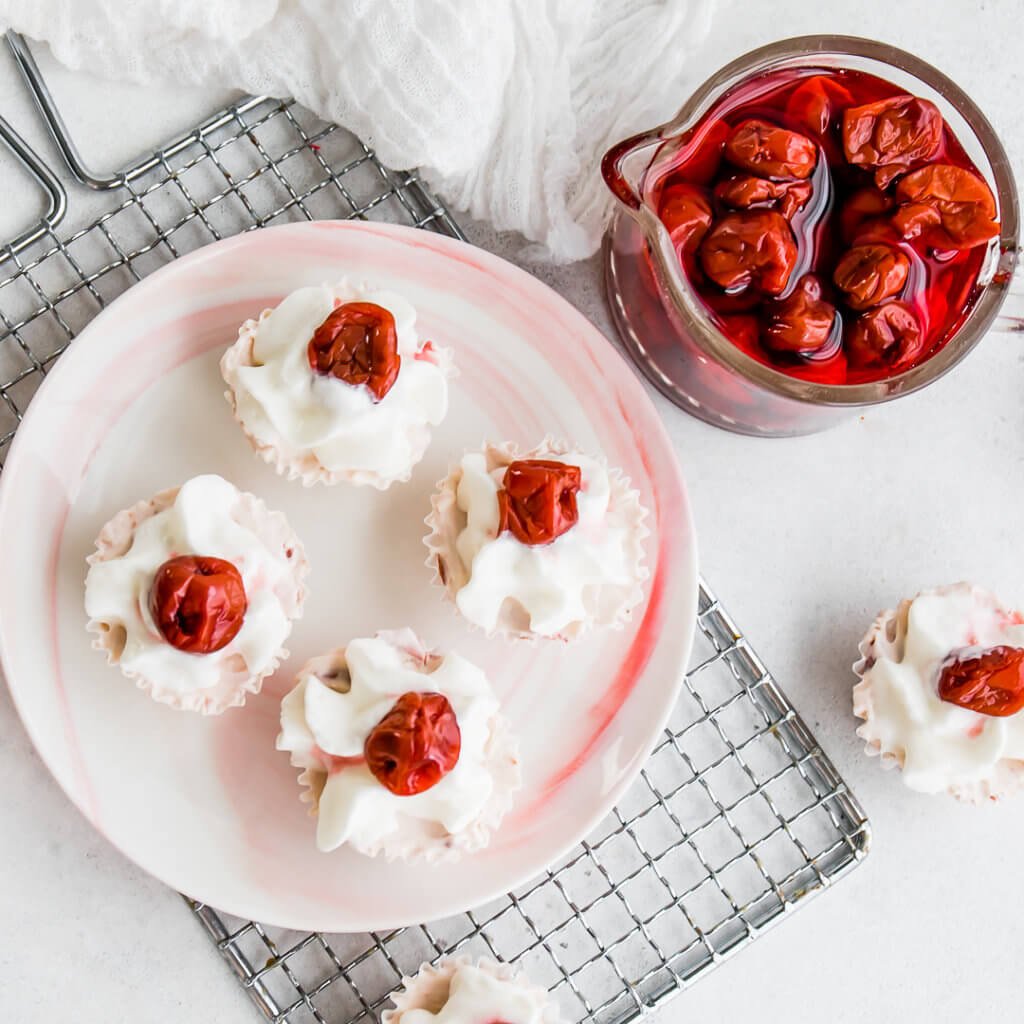 What you need to make these Tart Cherry Fat Bombs
Cream Cheese, at room temperature
Coconut milk or heavy cream. For the coconut milk, make sure to use canned, unsweetened.
Monk Fruit granulated sweetener. This is my favorite low-carb sweetener because it doesn't leave an aftertaste. However, feel free to use sweetener of choice.
Vanilla Extract
Whipped topping
Canned Montmorency tart cherries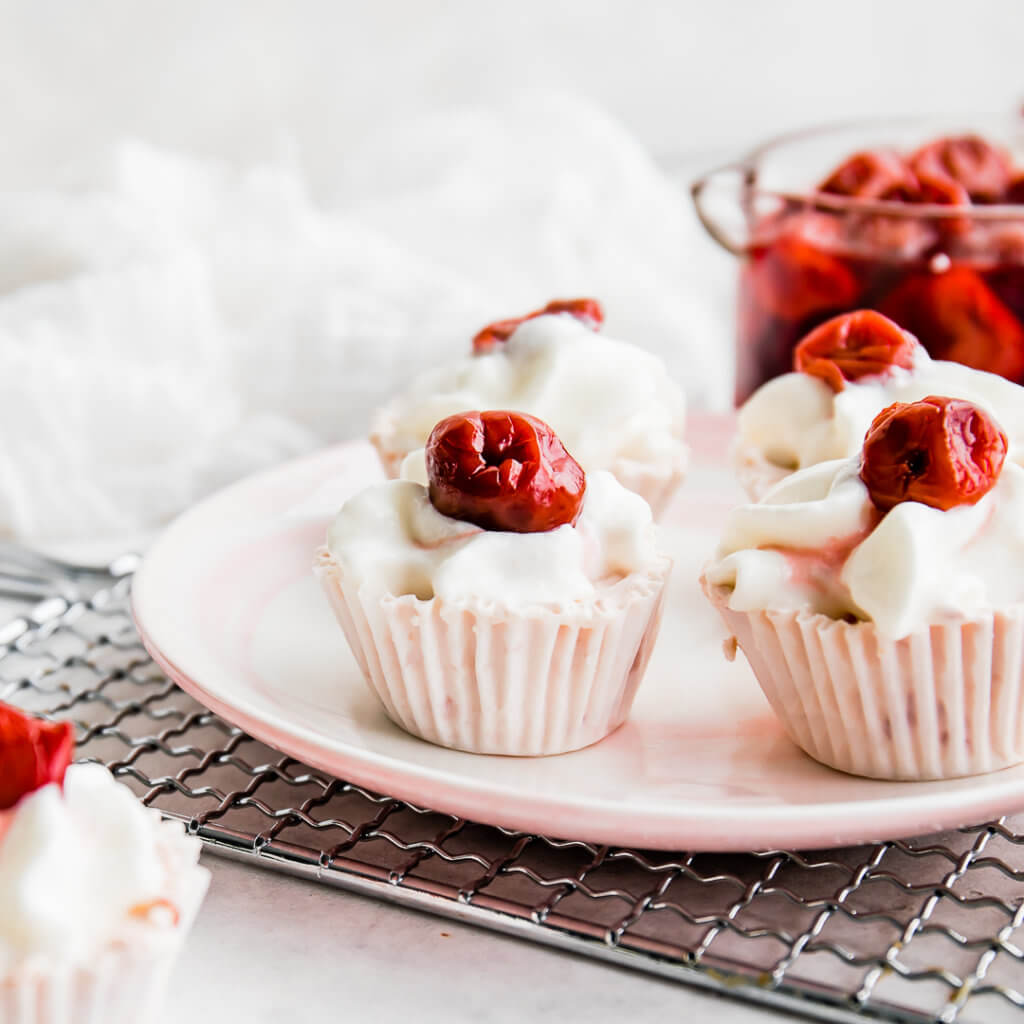 Where can you find Montmorency tart cherries?
Even though you won't find Montmorency tart cherries in the produce section, they are always farm fresh since they are picked at the peak of ripeness in summer and quickly dried, frozen, canned or juiced to deliver a delicious product year-round.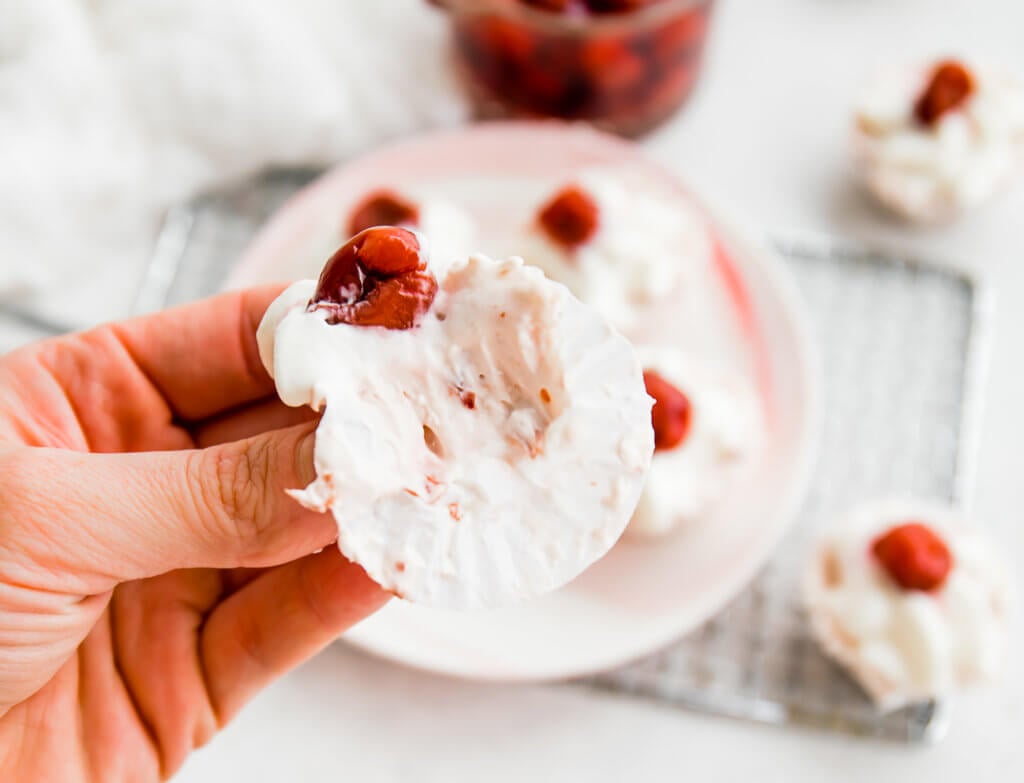 As a recipe tester, quality is important, and I know what I can expect every time with Montmorency tart cherries. Additionally, Montmorency is the varietal of tart cherries that is grown right here in the U.S., so when you see Montmorency you know you're helping support American agriculture and preserve generation sold family farms.
In conclusion, I choose Montmorency tart cherries because they provide an adventurous flavor, offering something new and unique compared to other fruits.
For additional recipes and nutrition research, visit choosecherries.com.

Tart Cherry Fat Bombs
These Tart Cherry Fat Bombs are exploding with flavor and only require 6 simple ingredients. Stop reaching for a bag of potato chips for a snack and start reaching for these delicious fat bombs. 
Ingredients
2

8 ounce packages cream cheese, at room temperature

1/3

cup

monk fruit granulates or sweetener of choice

1

tsp

vanilla extract

1/2

cup

unsweetened canned Montmorency tart cherries

2

tbsp

juice from the cherries

2

tbsp

unsweetened coconut milk or heavy cream

Whipped Cream
Instructions
In a large mixing bowl, place the cream cheese, coconut milk, monk fruit, vanilla extract, Montmorency tart cherries and juice.

Using a hand mixer, blend on high speed until smooth, about 60 seconds. 

Line a mini cupcake pan with 24 mini liners.

Spoon the cream cheese mixture into each liner. Fill the liners all the way to the top. 

Transfer the muffin pan to the freezer and allow to sit for 2-3 hours before serving. 

Top each bomb with whipped topping of choice and cherry. 

Enjoy!
Notes
These will last in the freezer for up to 3 months if stored in an air tight container. 
Make sure to leave in freezer until ready to eat. They will melt pretty quick if you leave them at room temperature. 
Nutrition information is automatically calculated, so should only be used as an approximation.
Be sure to post this recipe to your Pinterest Board:
Love this recipe? Be sure to check out my other favorites below: