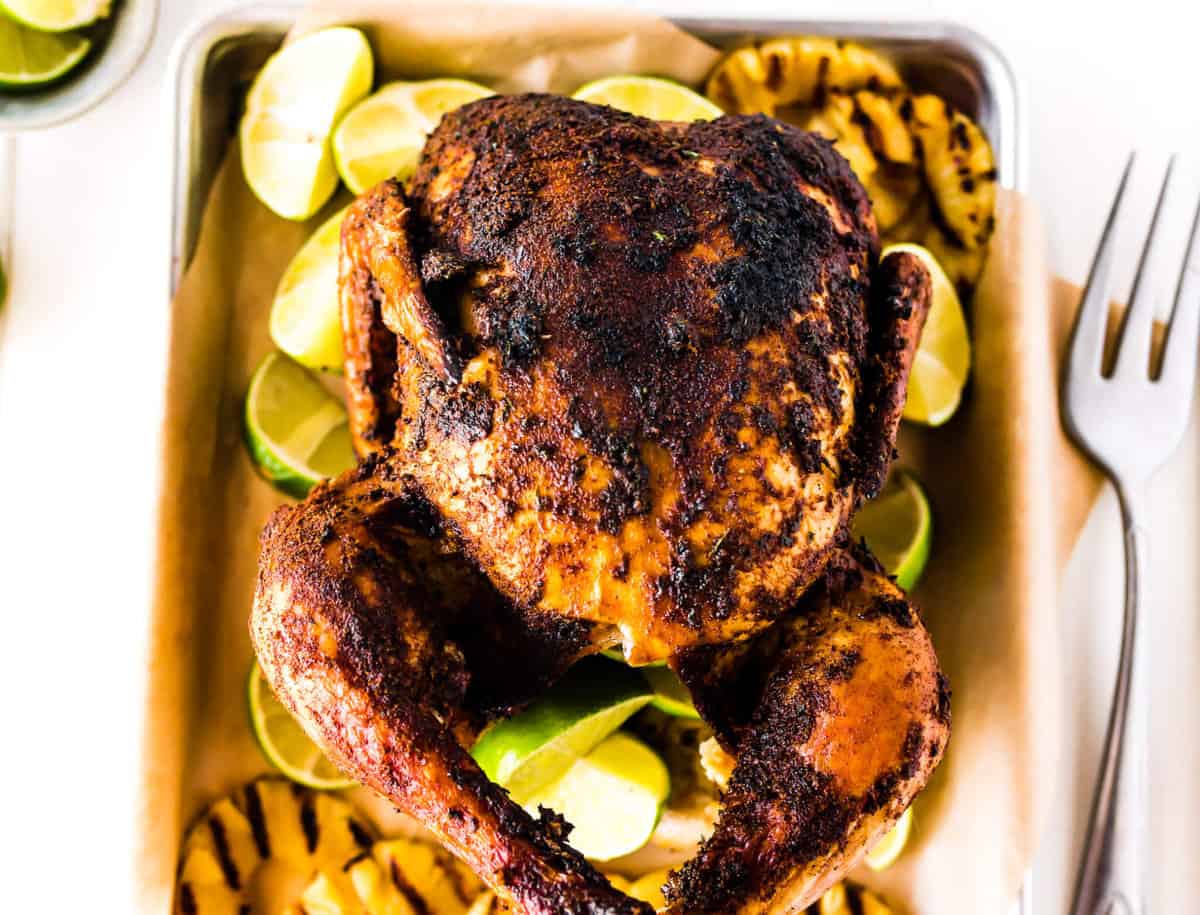 I am a big Jerk Chicken fan and have tried a lot in my days. In my opinion, my new Jerk Chicken recipe is one of the best and is exploding with all kinds of amazing flavors. This recipe is super easy and will give you a break from plain boring chicken.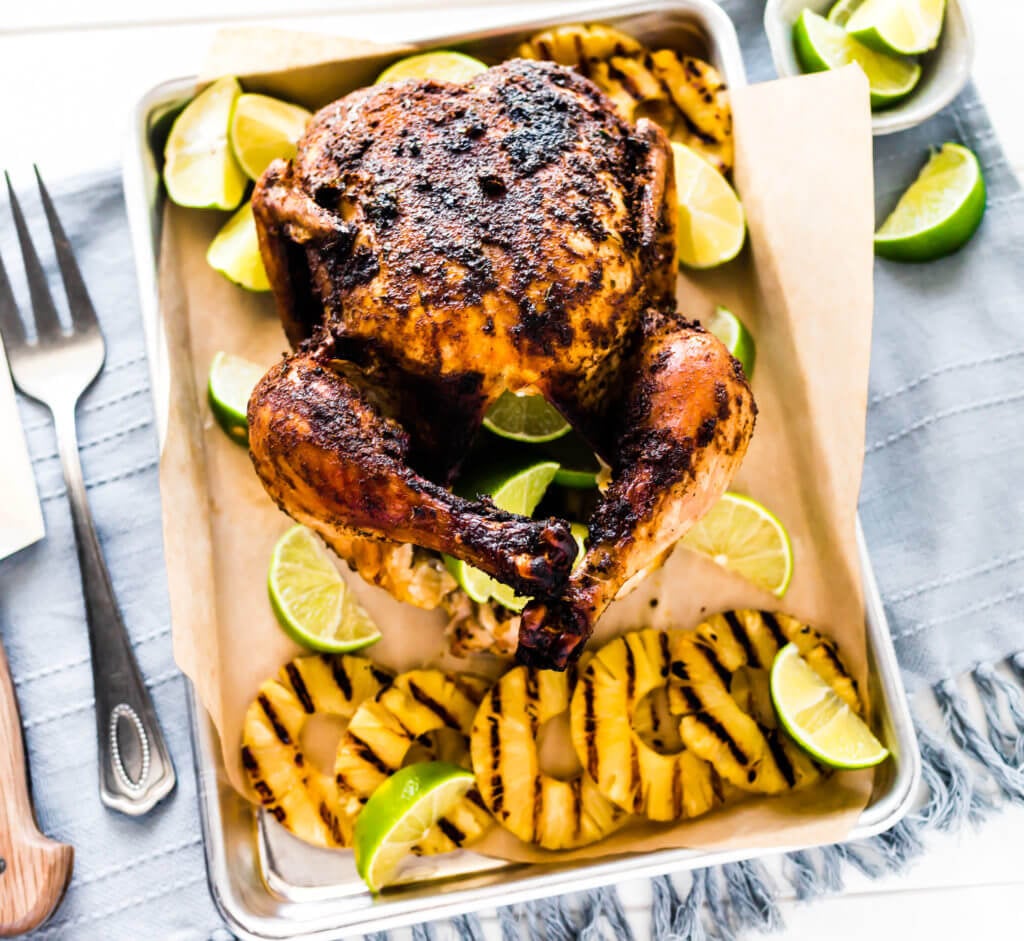 When cooked correctly, this chicken has the most amazing and crispy skin that is so satisfying. The seasoning is what give the chicken texture and crunch. All the flavors such as, thyme, cinnamon, garlic, salt, cayenne pepper, allspice, paprika, and pepper along with pineapple and lime juice brings creates the perfect Jerk Chicken you will ever taste.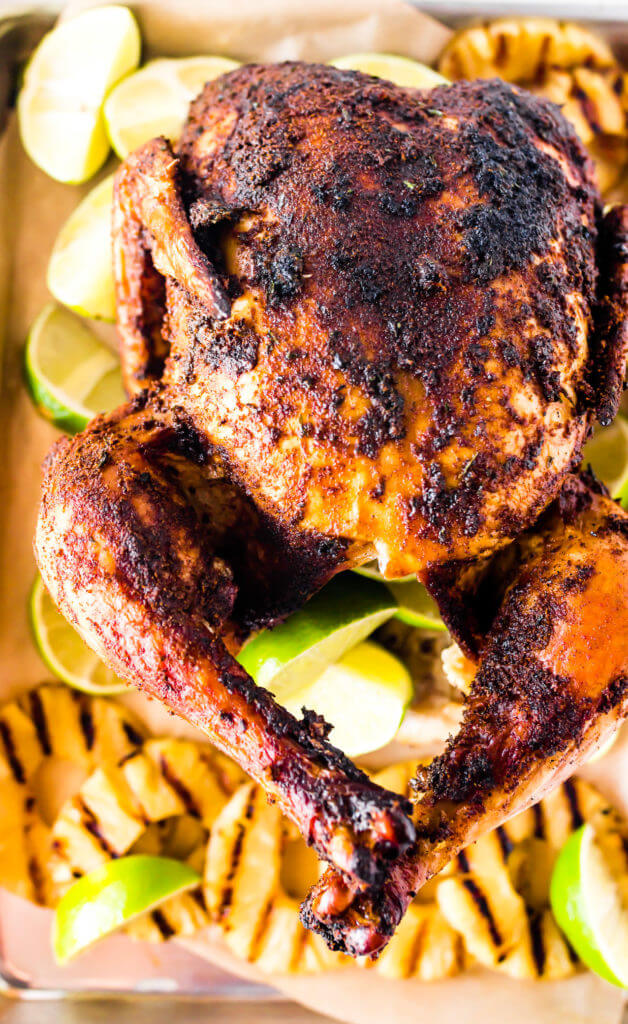 There are a couple of ways to cook this chicken, but my favorite is using my Traeger Smoker. If smoking, I suggest using the Apple pellets. These give the chicken a sweet flavor that pairs nicely with the pineapple juice. To make it even better. I will throw some fresh pineapple slices on the grill right before serving and add to the top of the chicken before serving.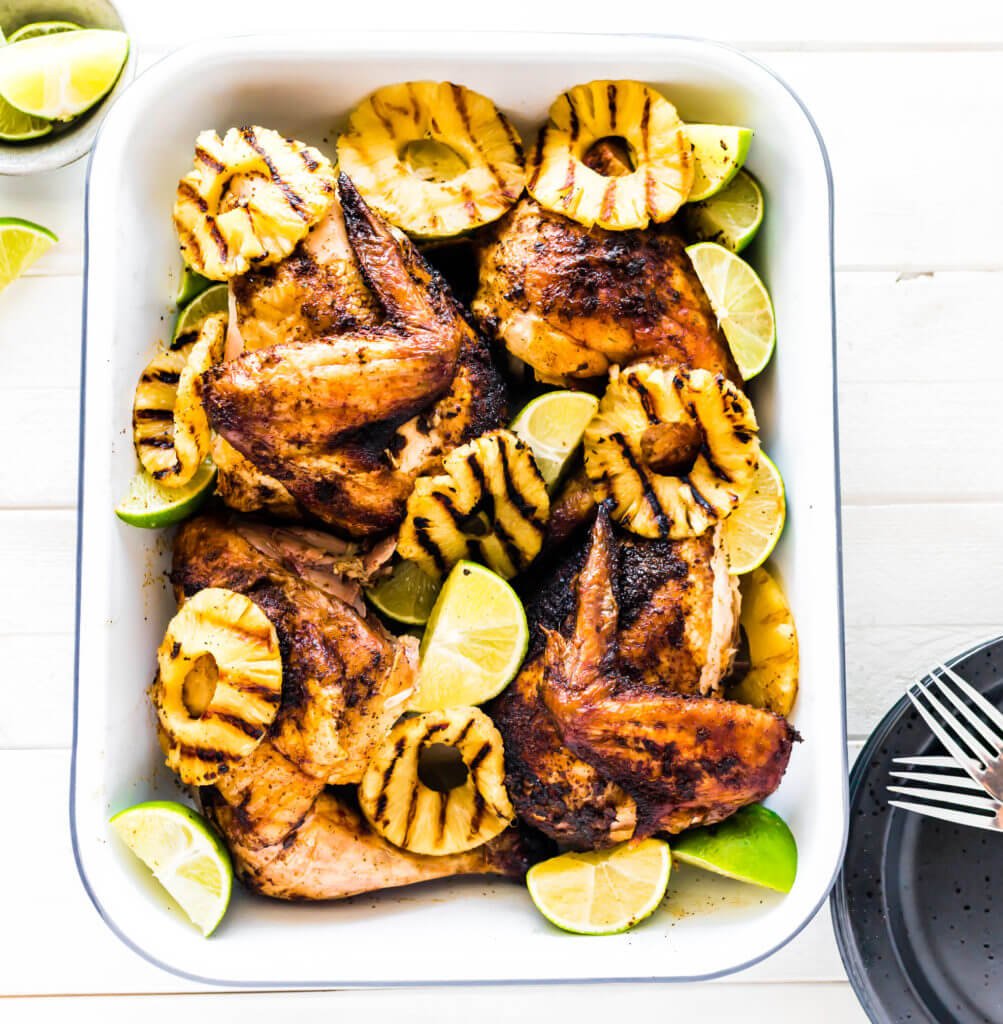 Will I be able to get that crispy skin for this Jerk Chicken if I use the oven method?
Yes, you sure can. There will be a difference in taste due to the smokey flavor of the smoker. Cooking the chicken using the oven method will still give you a juicy and flavorful chicken, just in a different way.
For the smoker version, I put the chicken on top of the pineapple can with the juice and extra seasoning. This just allows the flavor to really soak in as the chicken smokes. If you use the oven method, I will just add the lime and pineapple juice and brush over the chicken before adding the seasoning. I will also baste as the chicken cooks to ensure the flavor soaks in nicely.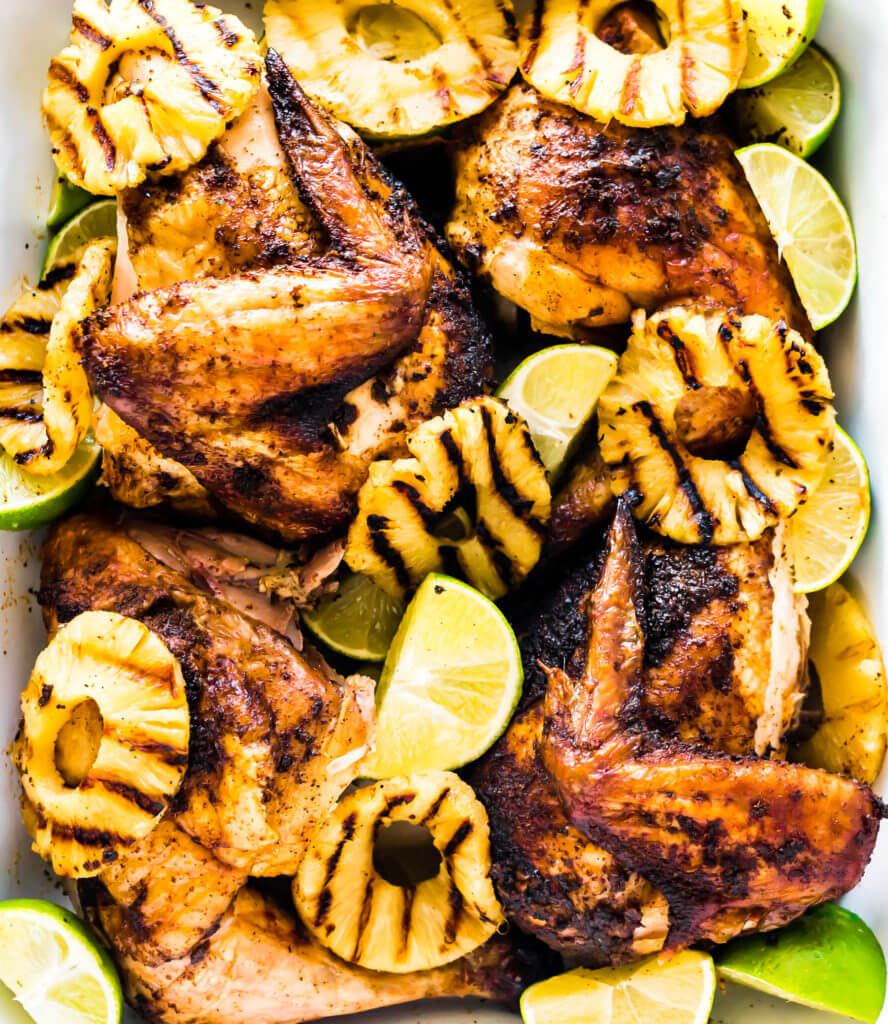 Be sure to click on the image below to save to your Pinterest Board
Shop my Post
Love this recipe? Be sure to check out my favorites below
Tags : Jerk Chicken, Paleo Jerk Chicken, Smoked Chicken, Whole30 Jerk Chicken, Whole30 Recipes