Oven Baked Creamy Southwest Stuffed Peppers
Published Aug 06, 2019 Updated Mar 12, 2020
This post may contain affiliate links. Please read our disclosure policy.
These creamy oven baked Southwest Stuffed Peppers make for the perfect dinner that is sure to satisfy the whole family. Stuffed peppers are a great way to change up your boring dinner routine. They can be stuffed with any combination of meat, veggies and sauce. These speppers include a combination of chicken, cauliflower rice, nutritional yeast and topped with my homemade ranch dressing.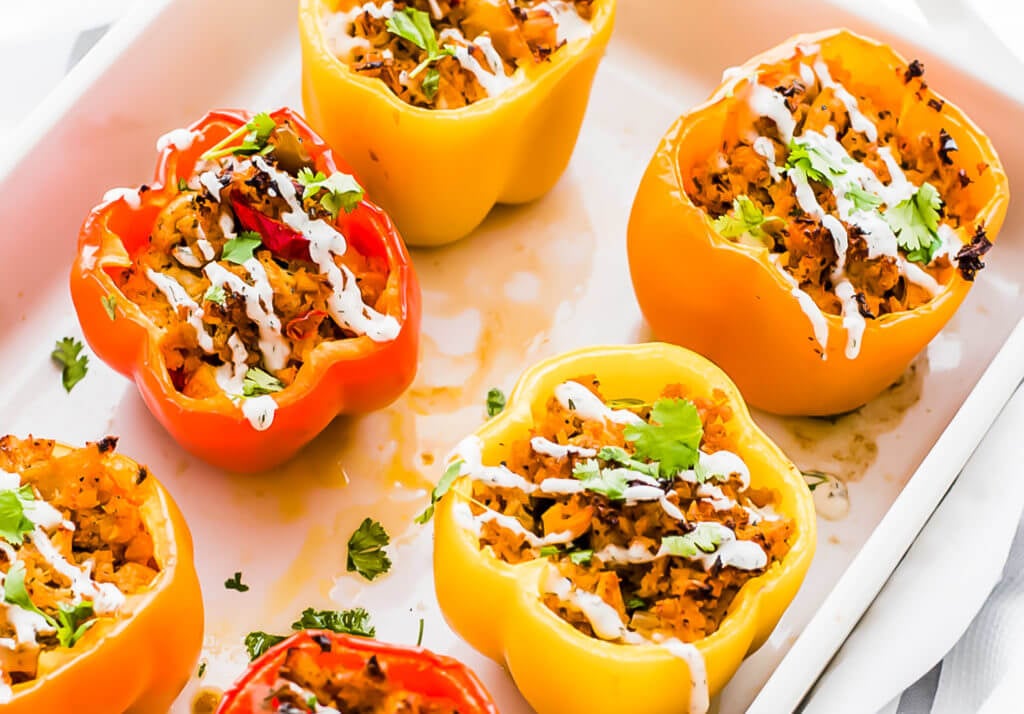 At our house, we love "Taco Tuesday," but we don't love all the carbs that go with the tacos. I will substitute these peppers whenever the family is craving Mexican food. This recipe is for sure to satisfy your craving. The peppers have a nice crunch and the cauliflower rice is super filling, so it is almost like eating a crunchy taco.
These tender and delicious peppers are Whole30, Keto and Paleo compliant along with being gluten and dairy free. Even though they are super healthy, they don't skimp in flavor. If you are watching your waistline, give this recipe a try.
Can you freeze these Southwest Stuffed Peppers?
These peppers not only serve as a great weeknight meal, but you can also freeze them for a later date. Simply allow each pepper to cool and wrap tightly in plastic wrap and place in the freezer. Make sure to write the name along with the date on the pepper. When ready to serve, thaw and reheat in the microwave or oven.
What are a few additional sides that will pair with these Southwest Stuffed Peppers?
Since the peppers are stuffed with cauliflower rice, this can serve as the main dish and side. If you are feeling like you still need an additional side dish, serve with blanched asparagus, side salad or steamed broccoli.
Click below to save to your Pinterest board.
Shop this post:

=""
If you like this recipe, be sure to check out my other favorites below:
Grilled Lime Chicken with Mango Pineapple Salsa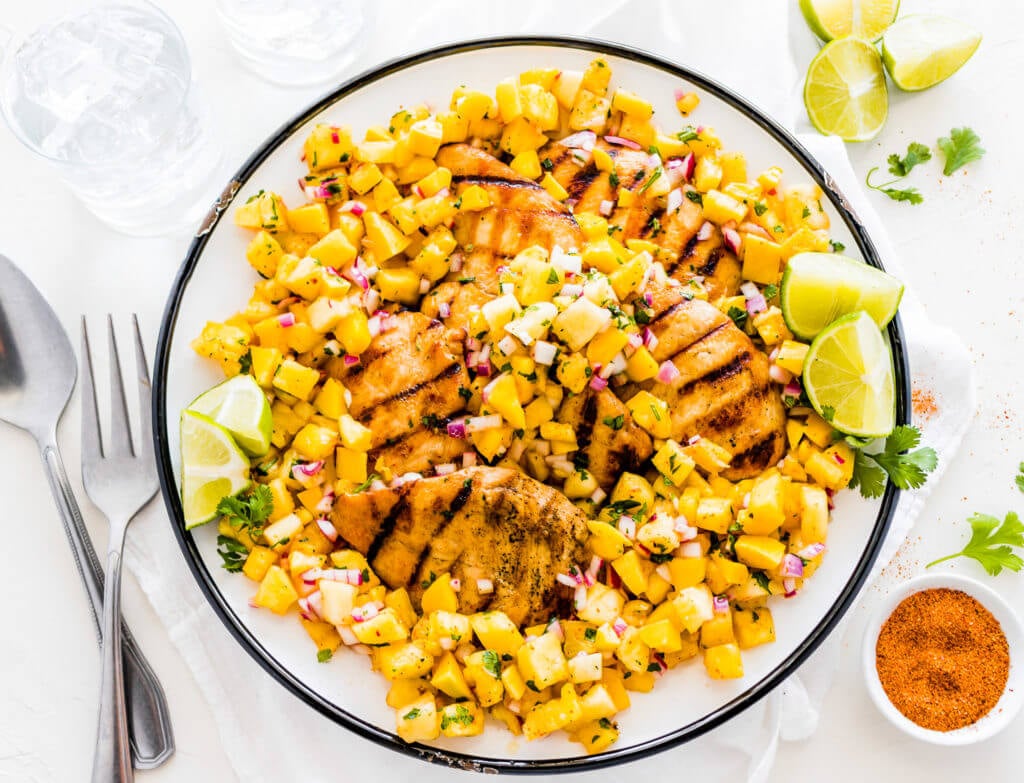 25 minute Butternut Squash Chicken Pasta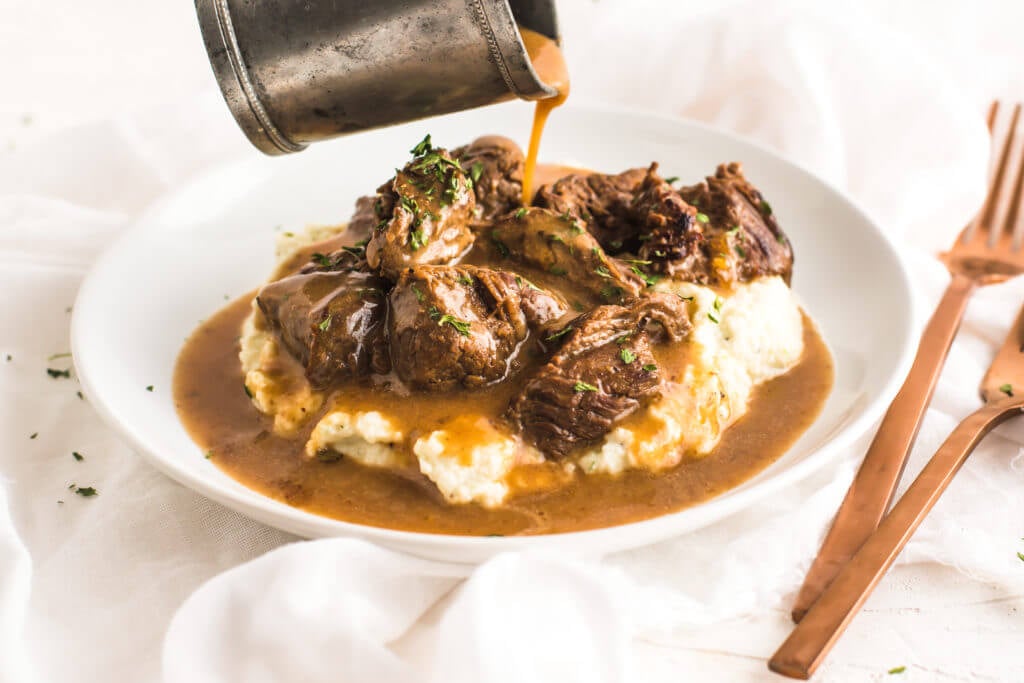 [wpurp-searchable-recipe]Southwest Stuffed Peppers – Creamy southwest stuffed peppers stuffed to perfection with diced chicken breast, sauteed onions, cauliflower rice, and a mixture of southwest seasoning and tossed together with homemade ranch dressing. This is a great weeknight Whole30, Keto or Paleo dish. – multicolor bell peppers ((seeded)), cauliflower rice ((or 1 head of cauliflower, see notes)), chicken breast, yellow onion ((chopped)), garlic cloves ((minced)), olive oil, Compliant Ranch ((see notes)), onion powder, chili powder, cumin, pepper, salt, nutritional yeast, Cilantro (to garnish), , Preheat the oven to 425°F. Cut the tops off each pepper and remove seeds. Place on a coated baking sheet and cook for 20 minutes or until tender.
; Meanwhile, heat a skillet over medium-high heat with 1 tbsp of olive oil and minced garlic; In the skillet, add the 4 chicken breast. Cook 5-6 minutes on each side.; Remove the chicken breast once completely cooked and dice into small cubes; In the hot skillet, add the pressed garlic and 1 chopped yellow onion. ; Cook until onions are translucent, then add 4 cups of cauliflower rice.; In a large bowl, mix together and add the diced chicken, ¼ cup Whole30 Ranch, nutritional yeast, cumin, chili powder, onion powder, salt and pepper to the rice mixture.; Stuff each pepper with chicken and cauliflower mixture. Add peppers to a casserole dish and add to oven for 10-15 mins. ; Remove from oven and top with extra ranch and fresh cilantro.; ; – <p><strong><a href="https://healthylittlepeach.com/recipe/whole-30-ranch/" target="_blank" rel="noopener">Click here for my Whole30 Ranch recipe</a> </strong></p><p><span style="font-weight: 400;">*Note: If you are using a head of cauliflower: Add the florets to a food processor and pulse until it becomes a rice like consistency. Add the rice to a bowl along with 2 tbsp of water and microwave for 5 minutes. This will help make it tender and quicker to cook. Should be about 4 cups</span></p> – Main Dish – Mexican – Paleo – Stuffed Peppers – Whole30 – Paleo – Recipes – Whole30 – mexican – paleo – stuffed peppers – whole30[/wpurp-searchable-recipe]
Print
Southwest Stuffed Peppers
Total Time:

30 minutes

Yield:

6

peppers

1

x