Mason Jar Gingerbread Man Brownie Kits (Cheap Gift Idea)
November 28, 2020 | Author: Ashley McCrary
This post contains affiliate links
Homemade gifts are my all time favorite thing to give during the holiday season. I love that my new Mason Jar Gingerbread Man Brownie Kits are not only super adorable, but they cost around $7 to make. These jars are perfect to give to teachers, friends or co-workers. Additionally, I've included a FREE PDF printable with instructions. Simply print and attach to your mason jars for a little extra cuteness. 

I'm all about giving more of what matters this holiday by maximizing my time, budget and effort. Walmart has shown up in a big way and is proving that affordable can look good! Everything in this post is from Walmart and it only costs around $7 for each jar.
This post was sponsored by Walmart, but all opinions remain mine.
WHAT YOU WILL NEED FOR THESE MASON JAR GINGERBREAD MAN BROWNIES
Chocolate Chips (optional)
Mason Jar (I used the 32 oz Wide Mouth Ball Jars)
FREE PDF Tags (Click here to download)
HOW THESE MASON JAR GINGERBREAD MAN BROWNIES

These are so simple to make and really don't take much effort at all. First, remove all the items from the box gingerbread man brownie kit. This will include the brownie mix, sprinkles, a gingerbread man cookie cutter and a small tube of icing. Next, remove the lid from the mason jar (I used the 32 oz. Wide Mouth Ball Jars).
Transfer the brownie dry mix to the jar then top with about a cup of chocolate chips. Then stack the bag of sprinkles and tube of icing on top of the chocolate chips. Screw on the lid and attach the PDF printable and cookie cutter to the ribbon. Tie a pretty bow and you are finished.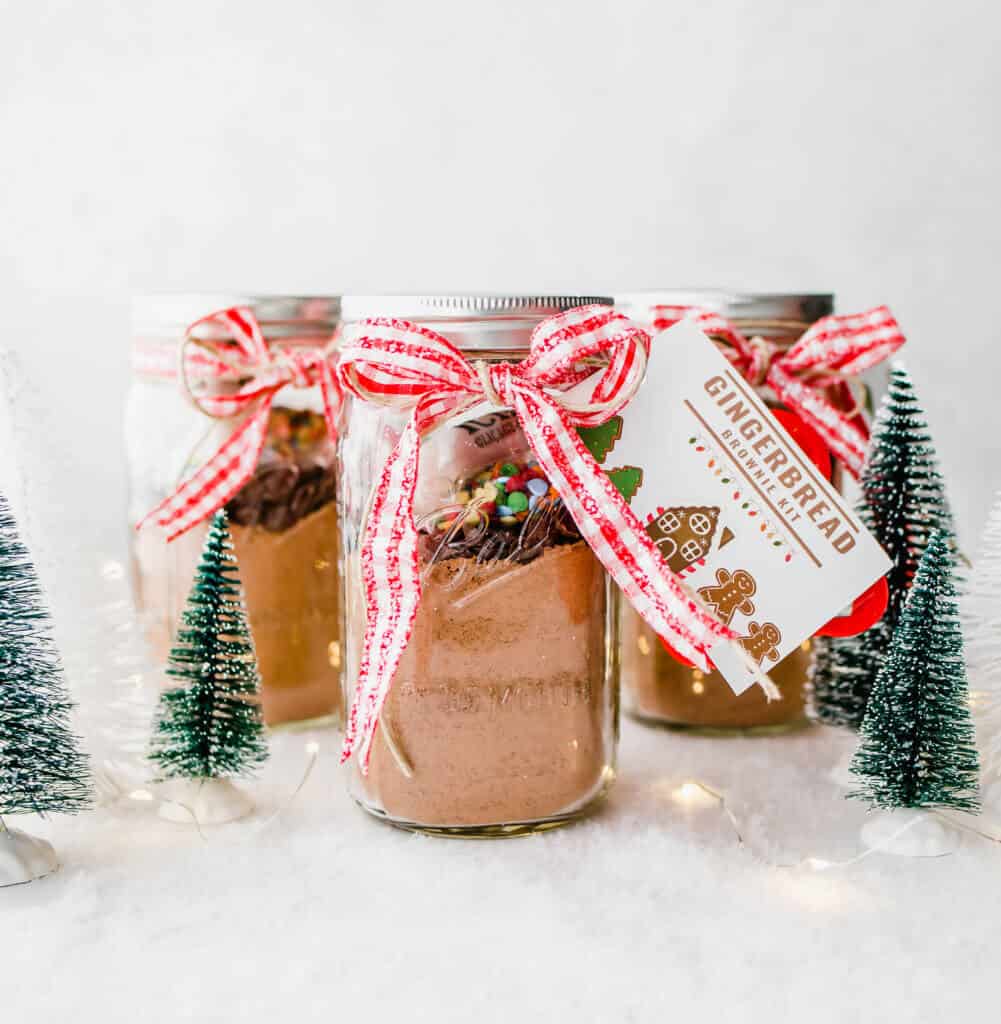 Oh my gosh, absolutely! Walmart has such a great variety of holiday kits right now, the possibilities are endless. They also have a Sugar Cookie Kit, Ugly Sweater Cookie Kit and a ton more. Click here to shop them all. In addition, I love getting their cheap cookie mixes and adding in toppings such as crushed candy bars or M&M's to make different types of cookies. Simply attach ingredients and instruction list to the jar and you have yourself the perfect homemade gift. 
CLICK HERE TO DOWNLOAD THE FREE PDF PRINTABLE TAG
SHOP MY POST

PIN TO YOUR PINTEREST BOARD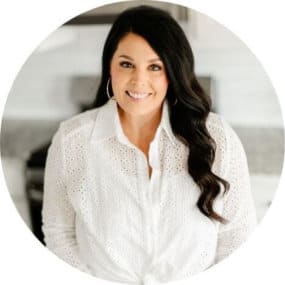 About Me
Welcome to Healthy Little Peach. I'm Mac, the lady behind the recipes. I believe in living a healthy lifestyle that consists of a mix of healthy whole foods, and full-fat comfort meals. Life is too short not to enjoy good food while maintaining a healthy body and mind. Here you will find gluten-free, dairy-free, paleo, keto, and even full-fat comfort recipes. Let's have fun in the kitchen together!