Kids Lunchbox with Juicy Juice Juicy Waters
Published Sep 12, 2019 Updated Jul 24, 2023
This post may contain affiliate links. Please read our disclosure policy.
Coming up with kid lunchbox ideas can sometimes be a real struggle. You either keep sending the same thing with your child day after day, or you finally just cave and tell them to grab a school lunch. This post is dedicated to all you tired mommas and daddys out there who need a fresh new lunch box idea.
Believe it or not, coming up with school lunch box ideas is my absolute favorite and Juicy Juice has made this process even easier. I love pairing
Fruitifuls Organic, Juicy Juice Juicy Waters and Juicy Juice 100% juice to Eloise, my 5 year-old's lunch box. Her favorite is the Juicy Juice Juicy Waters and I have even been known to reach for one to drink with my lunch.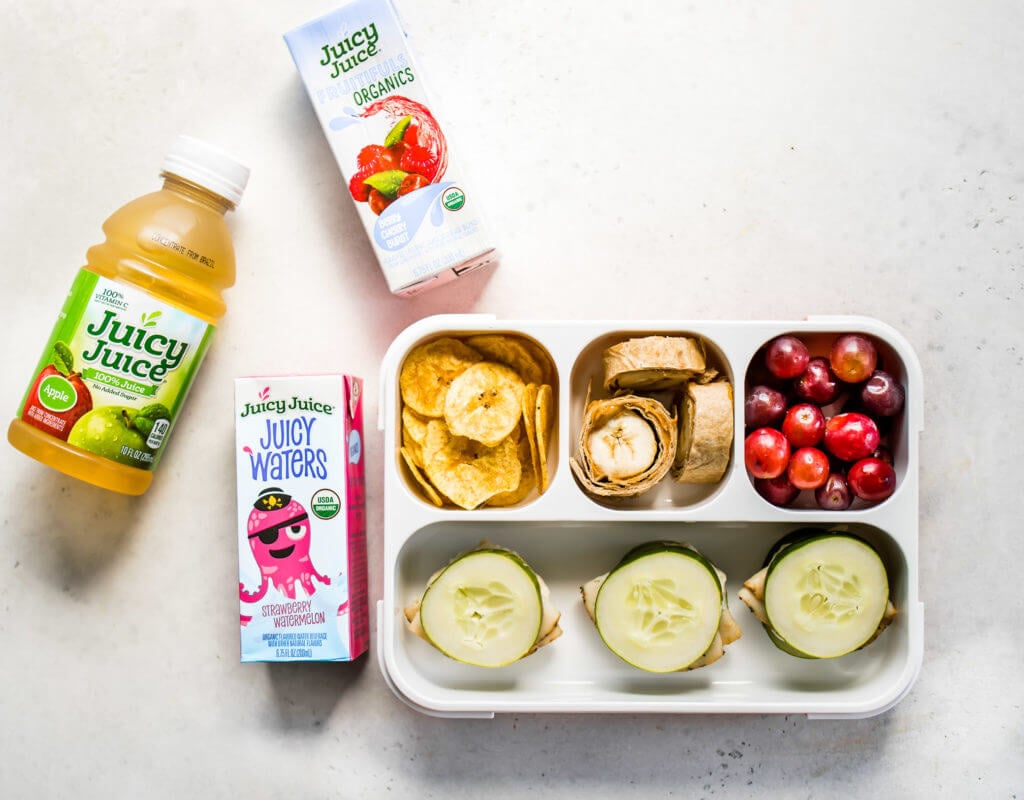 This lunchbox idea includes cucumber sandwiches with turkey and mayo, fresh grapes, plantain chips, banana/peanut butter tortilla bites and a Strawberry Watermelon Juicy Waters.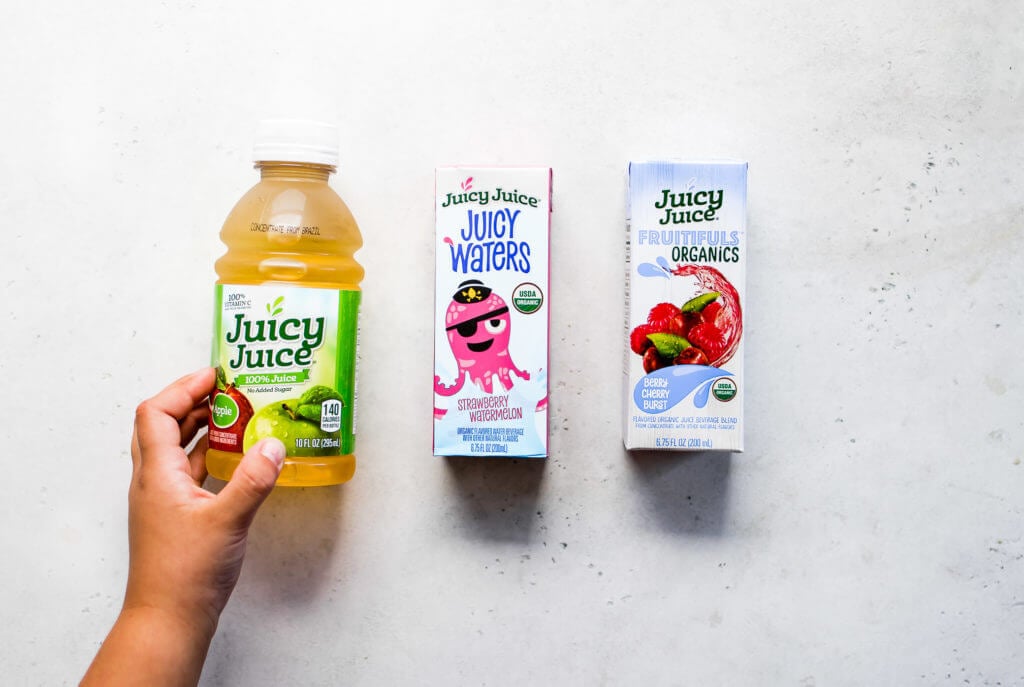 I love the fact that the taste of Juicy Juice is made from real fruit picked at its ripest, juiciest peak and delivers 100% juice. In addition to their juices, we always keep the Juicy Waters in our fridge because they have no sugar added, no artificial sweeteners, no corn syrup and they are certified organic. It is a great way to get a little something extra besides water that isn't filled with a bunch of sugar.
Since it is back to school season, Eloise also loves coming home from a long day at school and grabbing one of these options out of the fridge to enjoy with a snack.