This post contains affiliate links
Wanna know what makes me a happy girl? COFFEE….I am completely addicted and have to grab a cup at least once, maybe twice…okay, maybe 3 times a day! I love plain black coffee, but I also like to change things up and enjoy it in different ways. Below you will find my 3 favorite ways to drink my "Cup of Joe."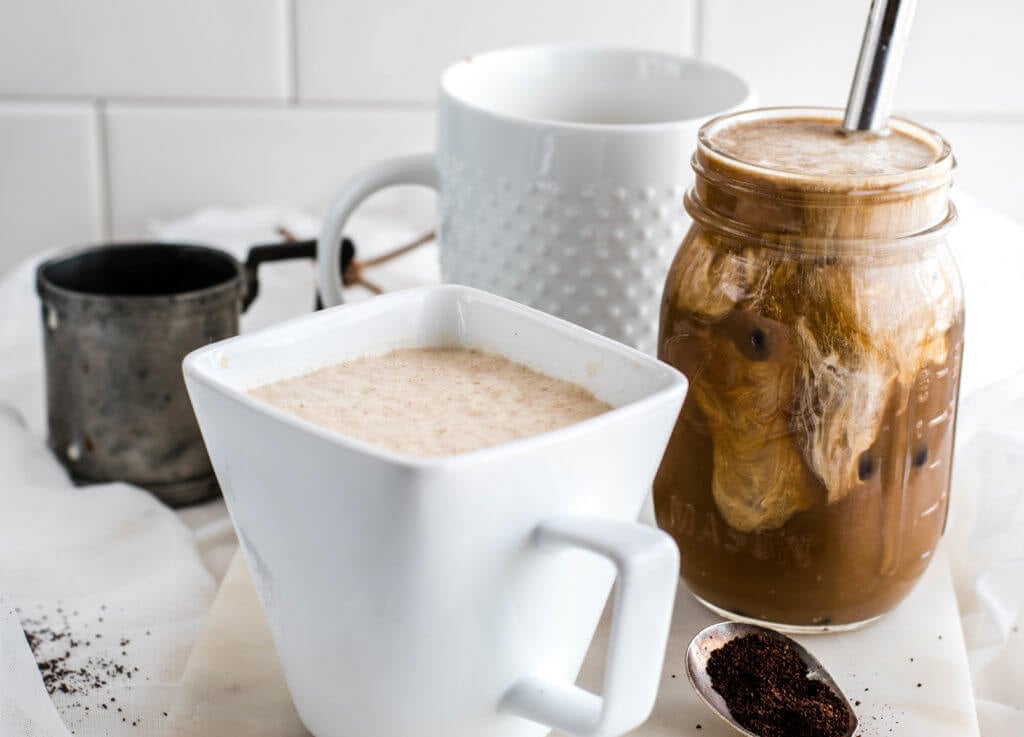 The past few months I have been enjoying cold brews a lot more because of the hot temperatures outside. I usually do a hot cup of coffee in the morning and save a cold brew for an afternoon pick me up. My favorite brand in cold brew/iced coffee is Stork, Starbucks and Chameleon that you can find in your local grocery stores.
I absolutely love French Press coffee (click here for the press I use) and wish I could make it every morning before work, but it takes too much time. I love using Blue Mountain Jamaican coffee beans and grinding them in my coffee bean grinder. On the weekends, I always look forward to my pressed coffee. During the week, I will use my Keurig using the Eight O'clock K cups.
I love adding Nutpods or Califia Farms dairy free creamers to give it some extra flavor and texture. Since fall is right around the corner, I have also been adding the Pumpkin Spice Nutpods and it's making my coffee addiction even worse. I like bitter coffee, so most of the time I will drink my iced coffee with dairy free creamer and that's it. Sometimes, if I am feeling fancy. I will add a couple of drops of natural Stevia (click here to see the kind I use) that gives it a touch of sweetness and more of a latte feel.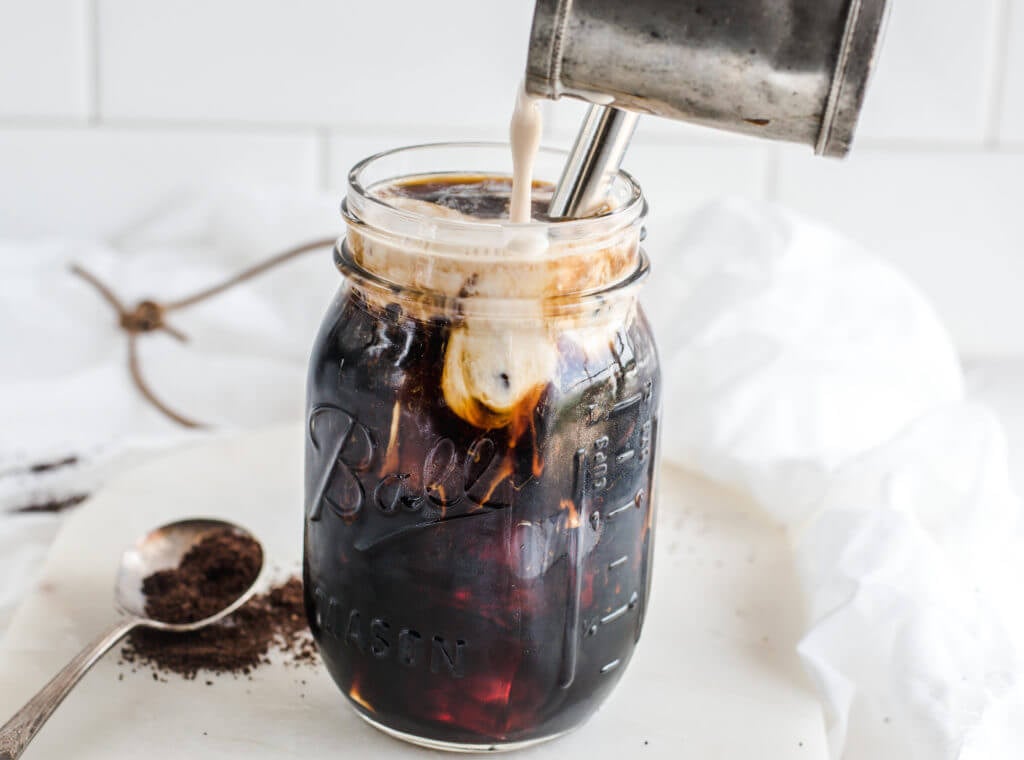 There is something magical though about a hot cup of coffee. I get so excited to jump out of bed every morning just so I can turn my coffee pot on and sit and drink my coffee in peace. It is for sure a highlight to my day. Bulletproof coffee, which is made with ghee, is like a creamy latte that is packed with flavor and ingredients that aid in energy and focus.
My #1 Bulletproof recipe is Keto, Paleo and Whole30 compliant and includes a tsp or two of Fourth and Heart Vanilla Bean Ghee, 1 scoop of Perfect Keto MCT oil powder, 1 scoop of Vital Proteins Collagen, a splash of Vanilla Nutpods, and a dash of cinnamon. I blend it all together and it comes out silky, thick and creamy. When I first heard of adding butter to my coffee I thought it would be disgusting, but it is actually delicious and gives the coffee great texture and flavor.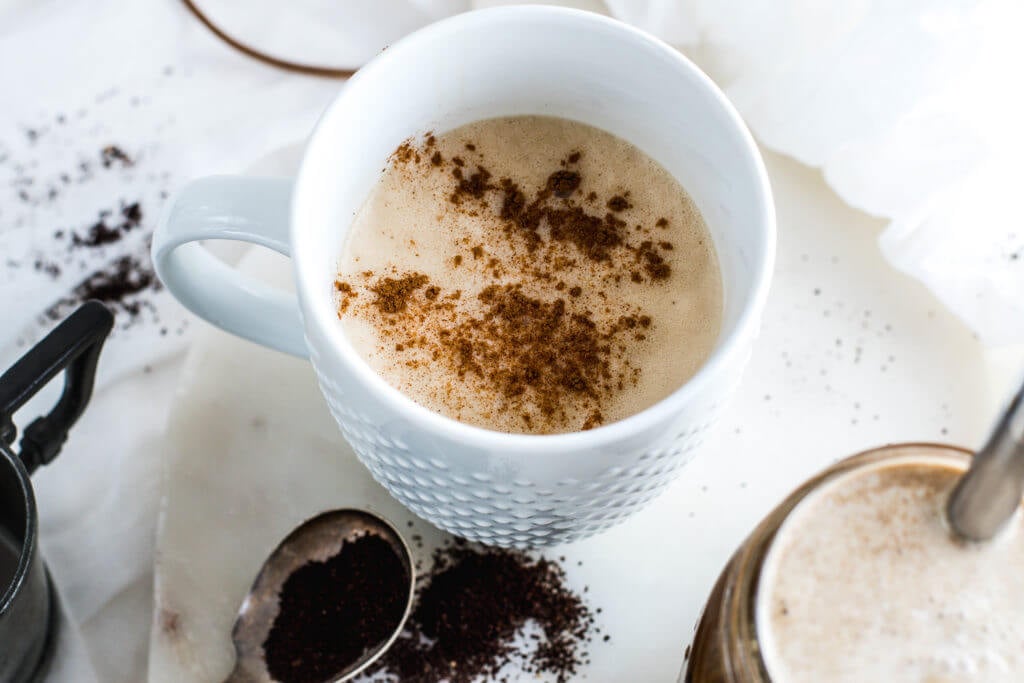 You know what else I love? Hot chocolate, yup that's right, it takes me straight back to childhood. Those times were magical because I didn't have to worry about those delicious treats putting weight on my hips. To compromise with my cravings, I love making my Chocolate Bulletproof Coffee that really taste identical to hot chocolate. This drink warms my soul and is perfect on a fall crisp day.
I will use my original Bulletproof recipe and tweak it a little by substituting Perfect Keto Chocolate Collagen for my regular collagen, 1 scoop of Perfect Keto MCT oil powder, a tsp of Fourth and Heart ghee along with 2 tsp original flavored Nutpods, and a couple of drops of natural stevia.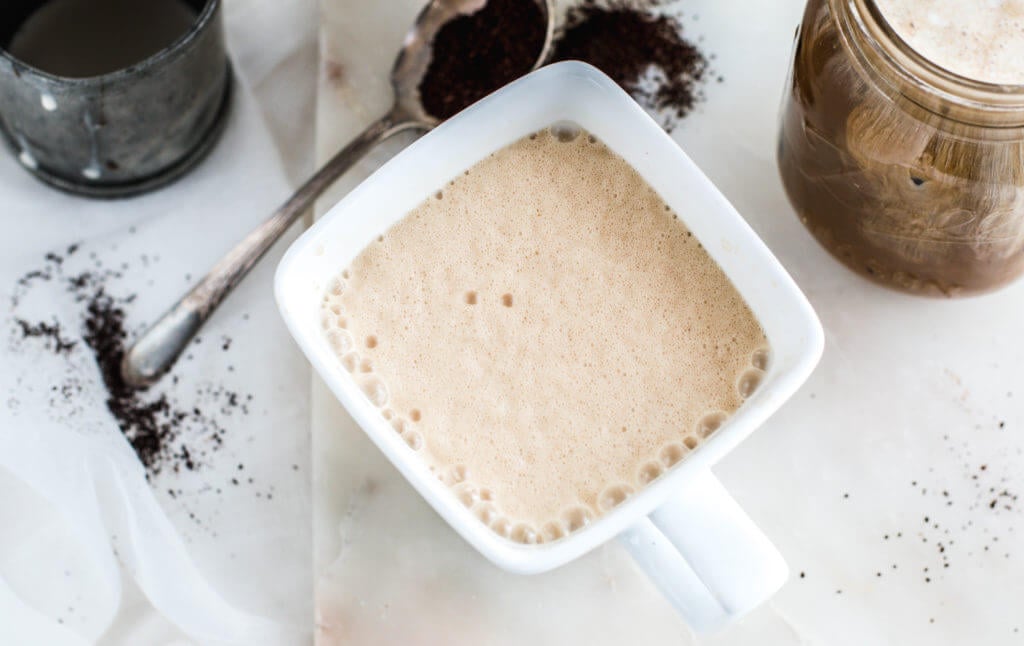 There you have it folks, my 3 ways to drink coffee. All 3 are so good I wish I could drink all different flavors every day, but that would take my addiction over the edge. I usually stick with my original Bulletproof Coffee during the week and on the weekends I will change it up by making the Chocolate Bulletproof, giving me something to look forward to.
If you are living Whole30, Paleo or Keto, these recipes will be great to add to your drink station. My original Bulletproof recipe, along with plain cold brew with Nutpods, is Whole30 compliant and the rest are not because of the use of Stevia. The Chocolate Bulletproof is perfect for Paleo and Keto living.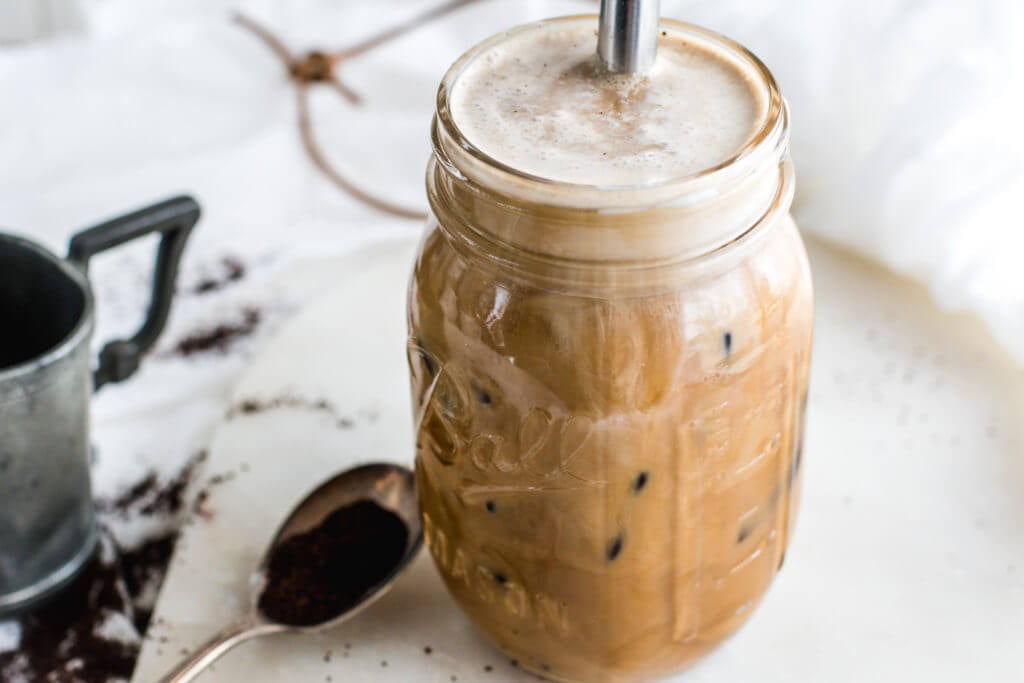 Click below to save to your Pinterest board.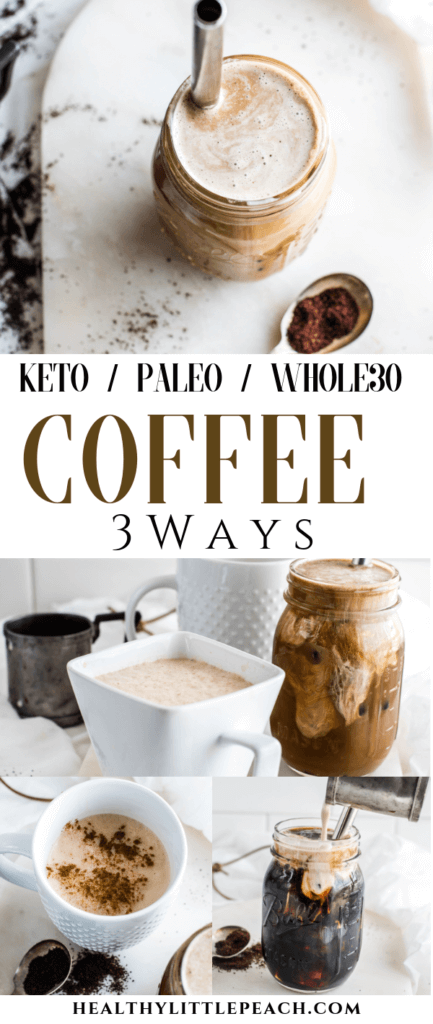 Coffee 3 Ways
3 creamy and delicious ways to turn plain boring coffee into morning magic.
Total Time:

5 minutes

Yield:

1 cup

1

x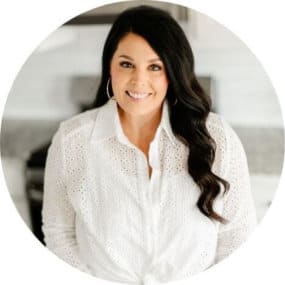 About Me
Welcome to Healthy Little Peach. I'm Mac, the lady behind the recipes. I believe in living a healthy lifestyle that consists of a mix of healthy whole foods, and full-fat comfort meals. Life is too short not to enjoy good food while maintaining a healthy body and mind. Here you will find gluten-free, dairy-free, paleo, keto, and even full-fat comfort recipes. Let's have fun in the kitchen together!