27 Chicken Wing Recipes (Whole30, Keto, Paleo)
Published Jan 25, 2020 Updated Mar 12, 2020
This post may contain affiliate links. Please read our disclosure policy.
I think we can all agree that a chicken wing can save lives. Whether you are at a Super Bowl party or even a Friday night at home, a chicken wing is sure to save the day.
Not only are all of these recipes absolutely outstanding, but they are all Keto, Whole30 and Paleo friendly. It's unreal that these are all healthy while being so flavorful. All of the pictures are clickable along with the highlighted title.
27 Top Chicken Wing Recipes
Below are my top 27 favorite chicken wings that are sure to bring a smile to your face. Serve at a family gathering, a Super Bowl party or surprise your husband for a chicken wing date night.
Crispy Chive and Onion Chicken Wings– Healthy Little Peach
Crispy Lemon Pepper Wings– The Bettered Blonde
Buffalo Chicken Wings– Real Food with Jessica
Sticky Orange Balsamic Wings– The Whole Cook
Cilantro Vinaigrette Chicken Wings: Healthy Little Peach
Crispy Buffalo Chicken Wings– The Paleo Running Momma
Kung Pao Chicken Wings– The Defined Dish
Crispy Baked Chicken Wings with Ginger Lime Sauce– The Castaway Kitchen
Lemon Pepper Chicken Wings– Real Food with Jessica
Chili Lime Chicken Wings– The Bewitchin Kitchen
Crispy Cajun Wings: Healthy Little Peach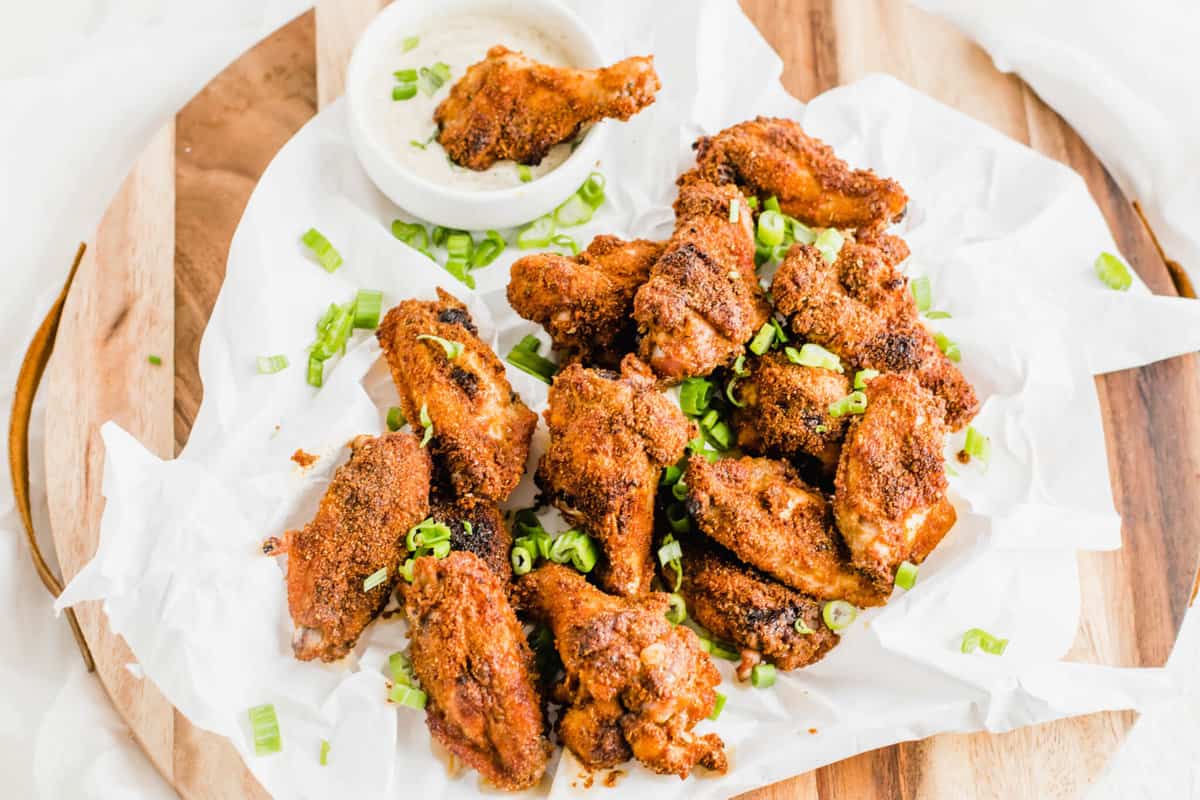 Hawaiian Chicken Wings– All the Healthy Things
Salt and Vinegar Chicken Wings: The Defined Dish
Crispy Baked Chicken Wings– I Heart Umami
Sticky Asian Chicken Wings: Healthy Little Peach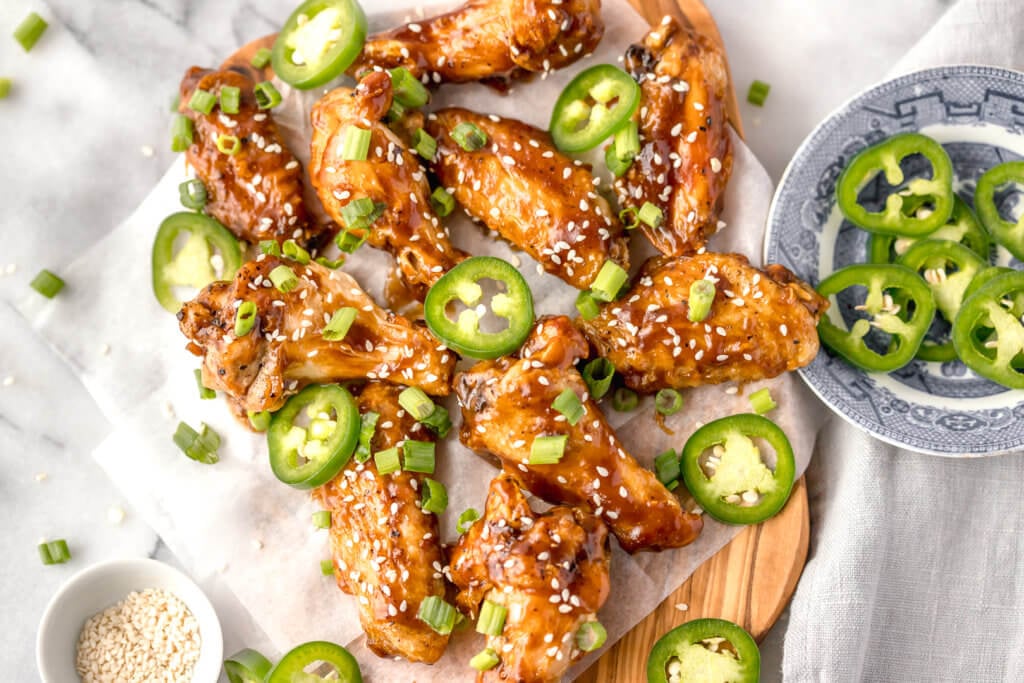 Nashville Hot Chicken Wings-Paleoish Krista
Buffalo Chicken Wings– The Real Food Dietitians
Salt & Pepper Chicken Wings: The Whole Kitchen Sink
BBQ Chicken Poppers: Healthy Little Peach
Red Curry Chicken Wings– Savory Lotus
Herb Crusted Chicken Wings– Healthy Little Peach
Garlic Parmesan Chicken Wings – A Dash of Dolly
Chili Lime Chicken Wings– Paleo Running Momma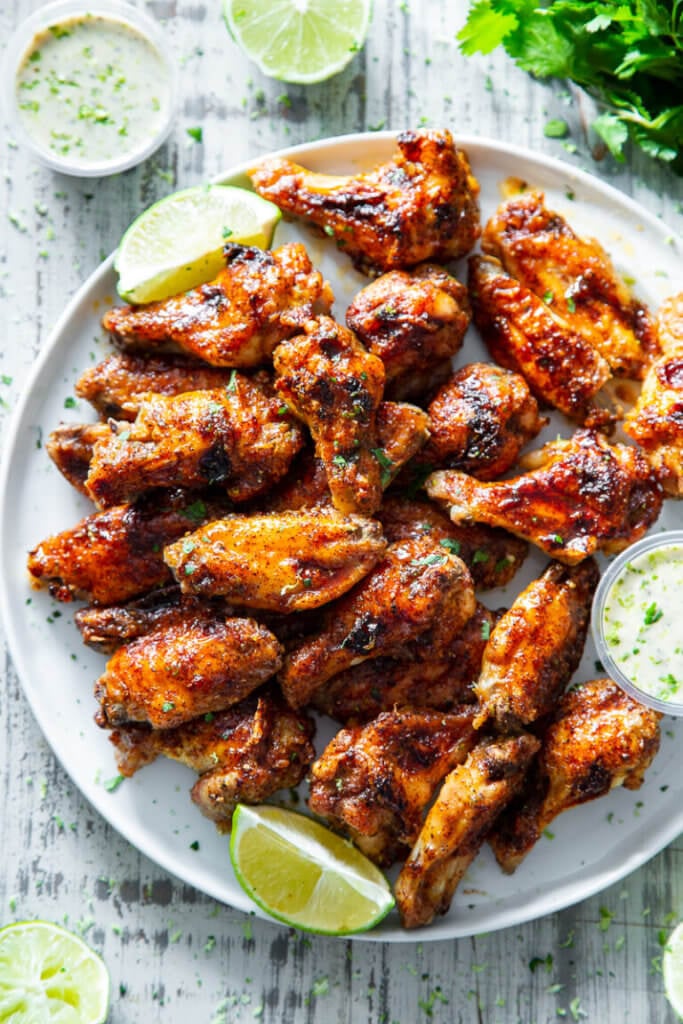 BBQ Chicken Wings Paleo Running Momma
Baked Sesame Chicken Wings– The Defined Dish
Chinese Chicken Wings -Nom Nom Paleo
Crispy Chinese Wings– I Heart Umami
Air Fried BBQ Wings– The Whole Kitchen Sink
Lemon Garlic Chicken Wings All The Healthy Things
Grilled Chimichurri Chicken – Tastes Lovely