This post contains affiliate links
If you are wondering how you can become my best friend, the answer is simple. Hand me a crispy chicken wing and tell me I'm pretty and you've won. Ahhhh, I can't ever get enough of chicken wings. Truth is, I could eat them every day of the week, especially these Crispy Herb Crusted Chicken Wings. I will whip up some of my homemade ranch, some freshly sliced radishes along with my Chicken Wings and I am one happy camper. I am the type of person that needs complete silence when I eat a chicken wing, I need the space to really appreciate the flavor and experience of what's going down. 🙂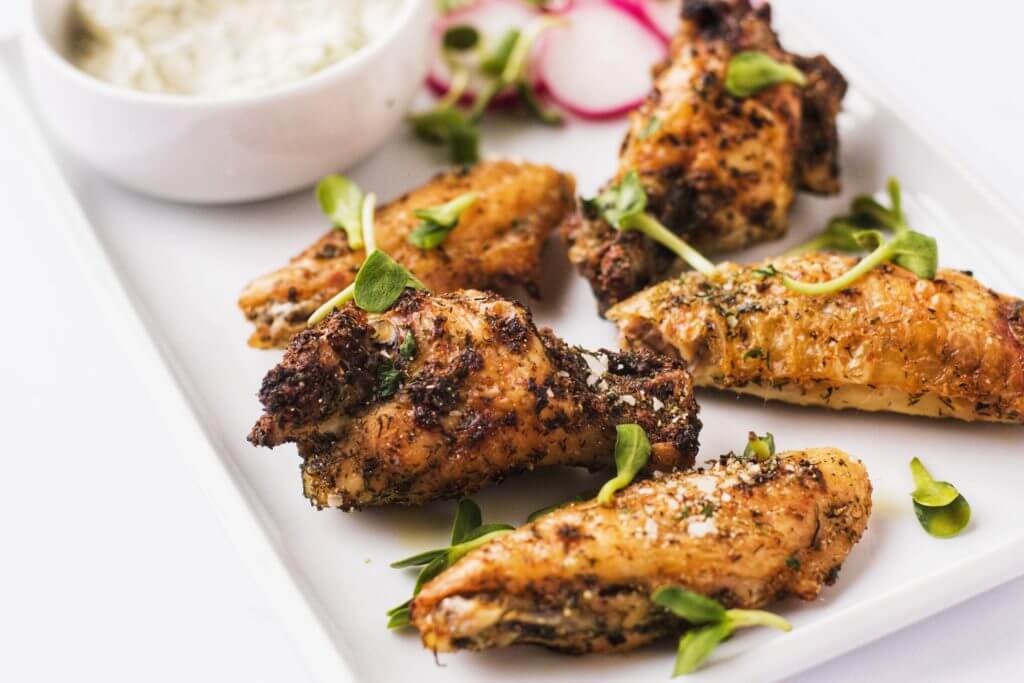 I love any flavor of chicken wing….they are all amazing, but I will have to say, this one takes the first prize award in my book of favorite chicken wings. It is so unique and explodes with flavor when paired with homemade ranch. The dill and garlic gives the skin on the chicken a nice texture, flavor and crisp.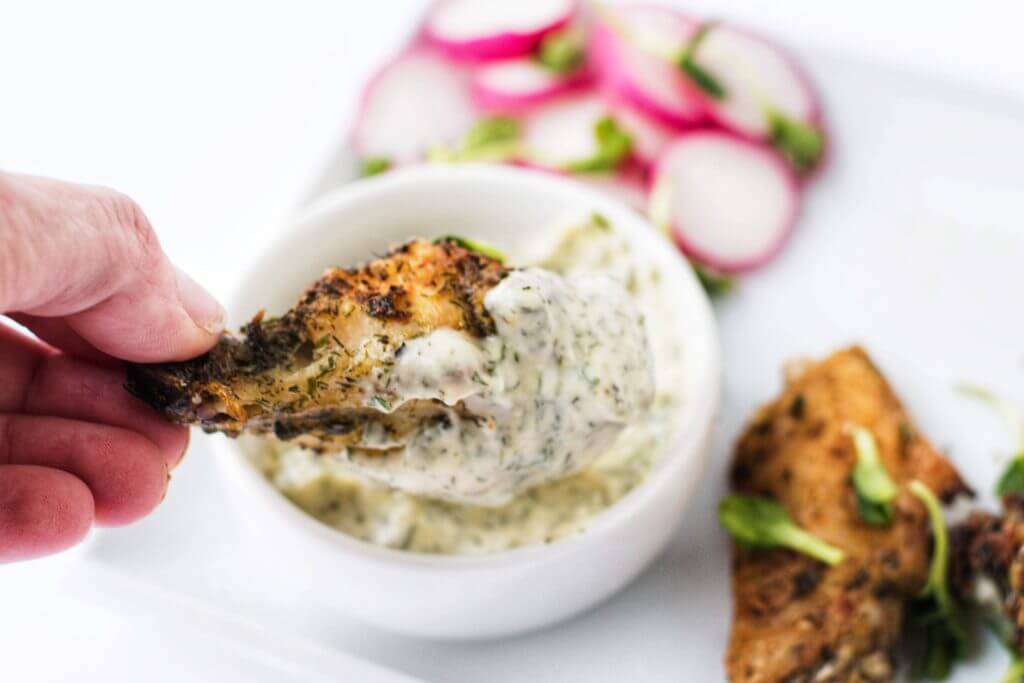 My husband always tells me how great of a cook I am, but when I serve these bad boys he literally paces the kitchen, holding two wings in each hand, declaring how amazing they are with a full mouth. Joel will start with a small bite of the chicken wing then go completely off the wall and start devouring them. If you can't tell by now, we are big food people, especially when it comes to our beloved chicken wings. After we consume the meal, it will be followed by an hour conversation of how good the wings were. We are classy people who like to talk flavors and such…haha
If you are needing a good conversational piece or just want to impress your husband or significant other, makes these wings. These bad boys will become your favorite weekend meal.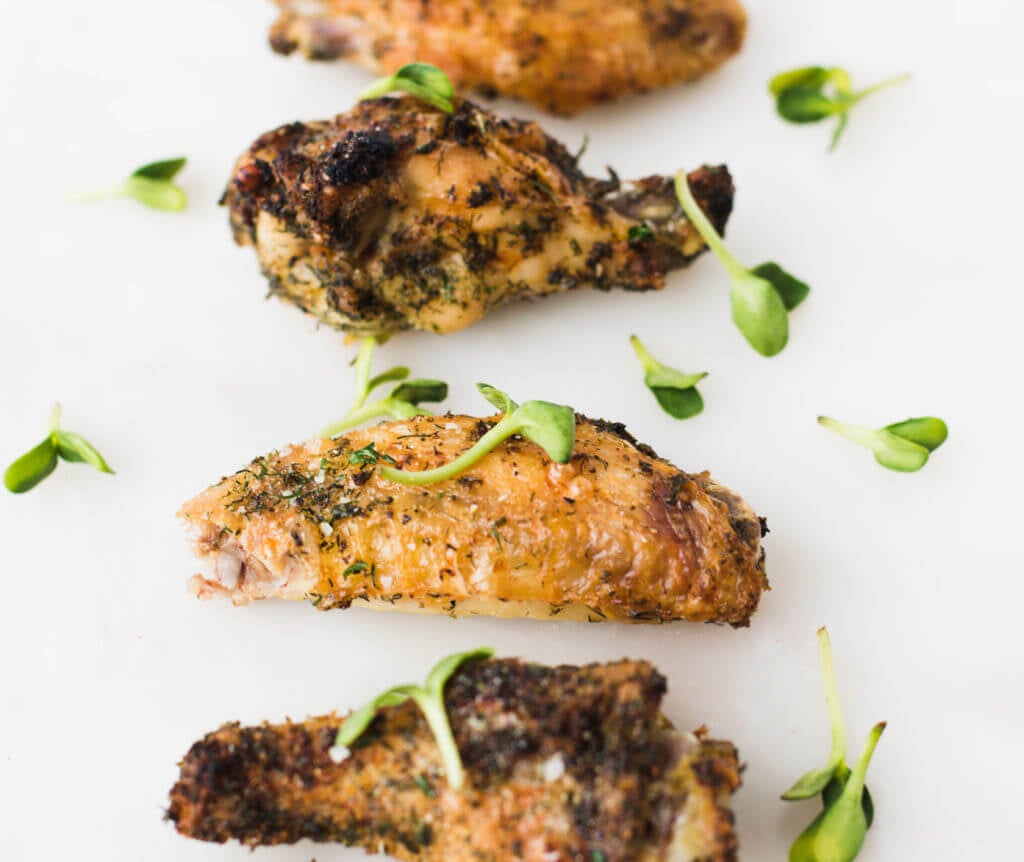 Click below to save to your Pinterest board.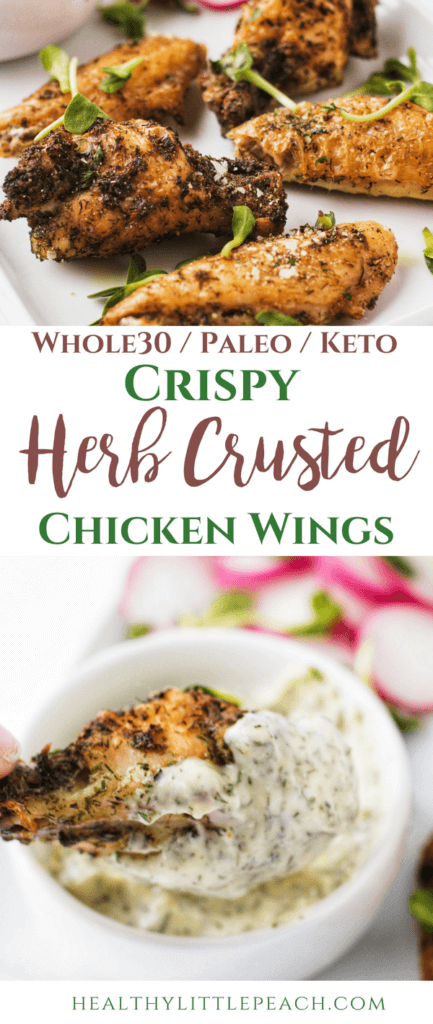 Print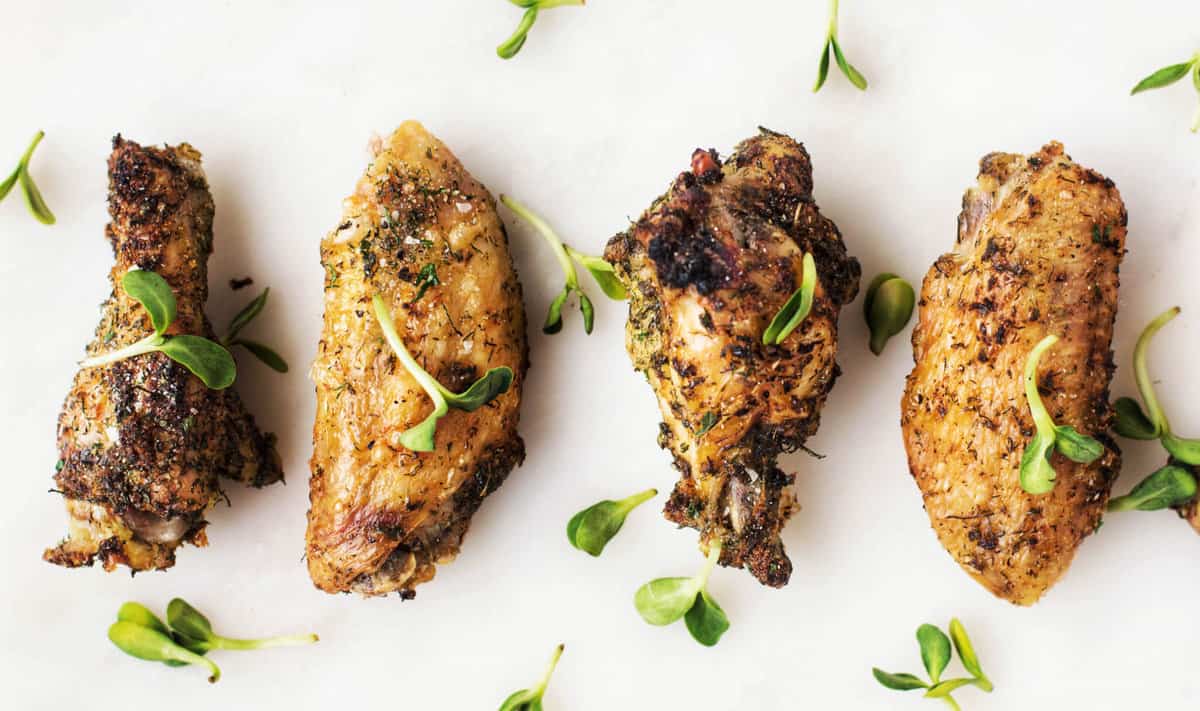 Herb Crusted Chicken Wings
Total Time:

40 minutes

Yield:

4

people

1

x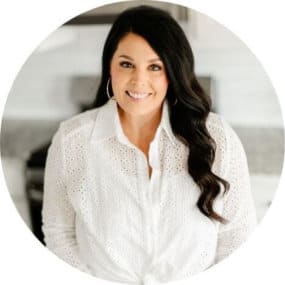 About Me
Welcome to Healthy Little Peach. I'm Mac, the lady behind the recipes. I believe in living a healthy lifestyle that consists of a mix of healthy whole foods, and full-fat comfort meals. Life is too short not to enjoy good food while maintaining a healthy body and mind. Here you will find gluten-free, dairy-free, paleo, keto, and even full-fat comfort recipes. Let's have fun in the kitchen together!