Whole30, Paleo and Keto Pistachio Crusted Tuna Patties
A crunchy pistachio crusted tuna patty served over fresh greens and drenched in lemon herb aioli. This recipe is the perfect healthy meal for the whole family and is Whole30, Paleo and gluten-free.
Every month I have a food budget that I try to stick to and these Pistachio Crusted Tuna Patties fit perfectly as an inexpensive meal that the whole family will love. Canned tuna is a great source of protein that won't break the bank and can make a tasty meal. My creamy Lemon Herb Aioli pairs perfect with the patties and brings out so many bright flavors.
When I think about tuna patties, it brings me back so many childhood memories. My momma would make tuna or salmon patties and serve with them with peas, mashed potato and gravy, I can smell that meal as I type this. YUM! Oh yeah, those were the days when I had someone cooking for me.
In honor of childhood meals, I put a spin on the regular tuna patty and created a version that is Paleo, Whole30, and Keto compliant. My mom would always add crumbled up Ritz crackers and butter to her version, so to make this healthy, I subbed tapioca flour to hold the patty together and ghee to get the brown crispy skin. It honestly tastes just as good as the version I ate 20 years ago. Now I plan to make new memories with my girls and hopefully, they will have the same feelings in 20 years when they eat or make tuna patties.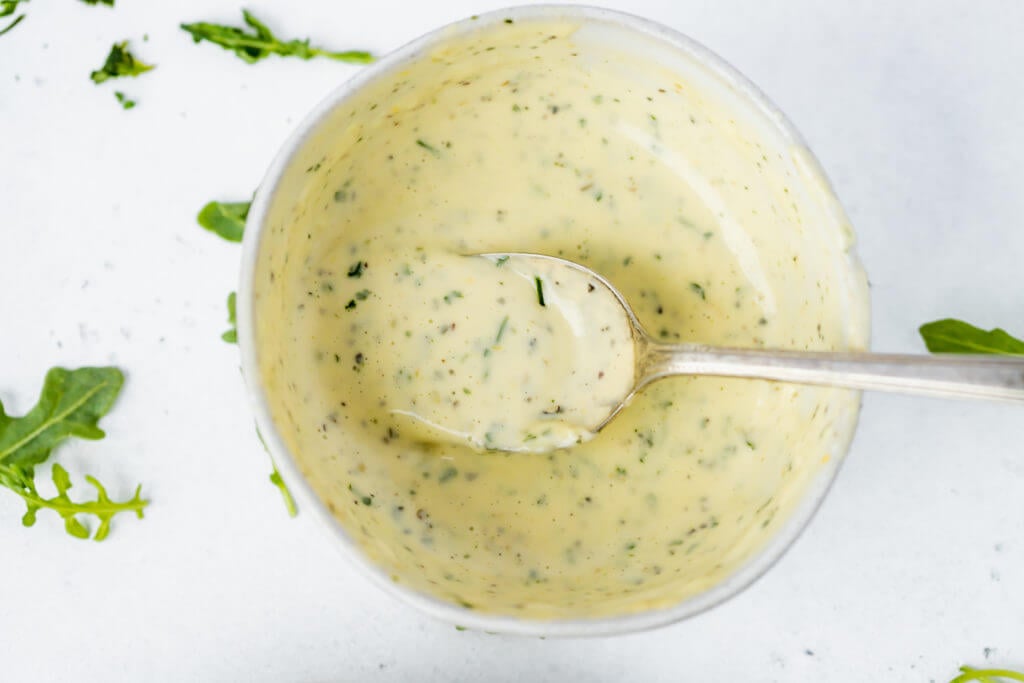 What can I sub for almond flour?
Coconut flour is a great substitute, but sometimes I find the flavor a little strong. To balance it I like to mix tapioca OR arrowroot flour to the coconut flour. For example, if a recipe calls for 1 cup almond flour, I will use 1/2 cup coconut flour and 1/2 cup arrowroot OR tapioca flour. 
Can I cook these in the skillet or air fryer?
You can cook these in the oven, air fryer or skillet. I find the easiest way to cook would be the oven or air fryer because they hold their form easier. Through experience I have found that the tuna patties will fall apart from flipping and moving them.
To cook in the air fryer, cover the basket with cooking spray and place the patties in a single layer and cook on 400 F for around 10 minutes. Flip half way through to make sure it cooks even on each side.
To cook in the skillet simply add a couple of tbsp of olive oil or avocado oil to a skillet and cook on medium/high heat around 4 minutes on each side.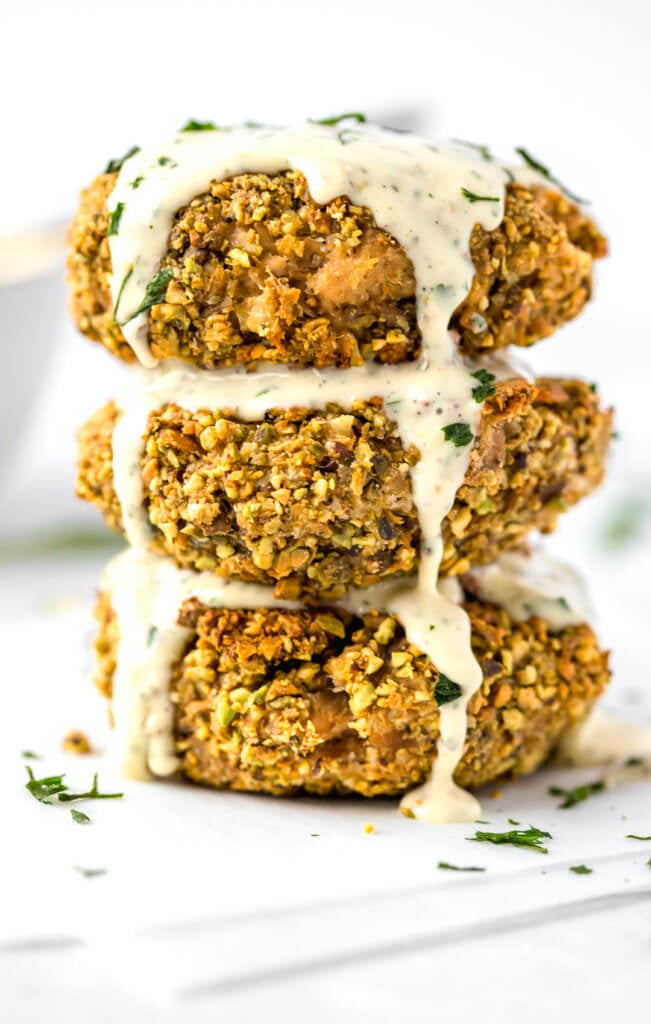 What else can I use the Lemon & Herb Aioli for?
I love this sauce and if you make a big batch on Sunday it will lasts you all week long in the fridge. You can add this to protein, veggies or on top of a salad. I even put this on my eggs some mornings and it adds so much flavor. Sometimes I can get so bored with the same chicken and veggie dish over and over again that it's refreshing to add this sauce that adds a ton of flavor.
Click below to save to your Pinterest board.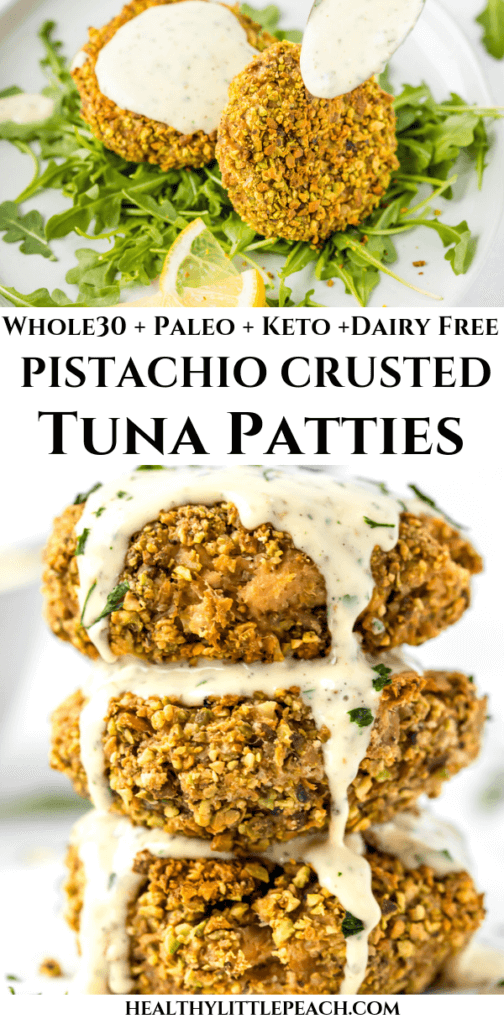 Shop my post
Click here for my 60 Second Mayo: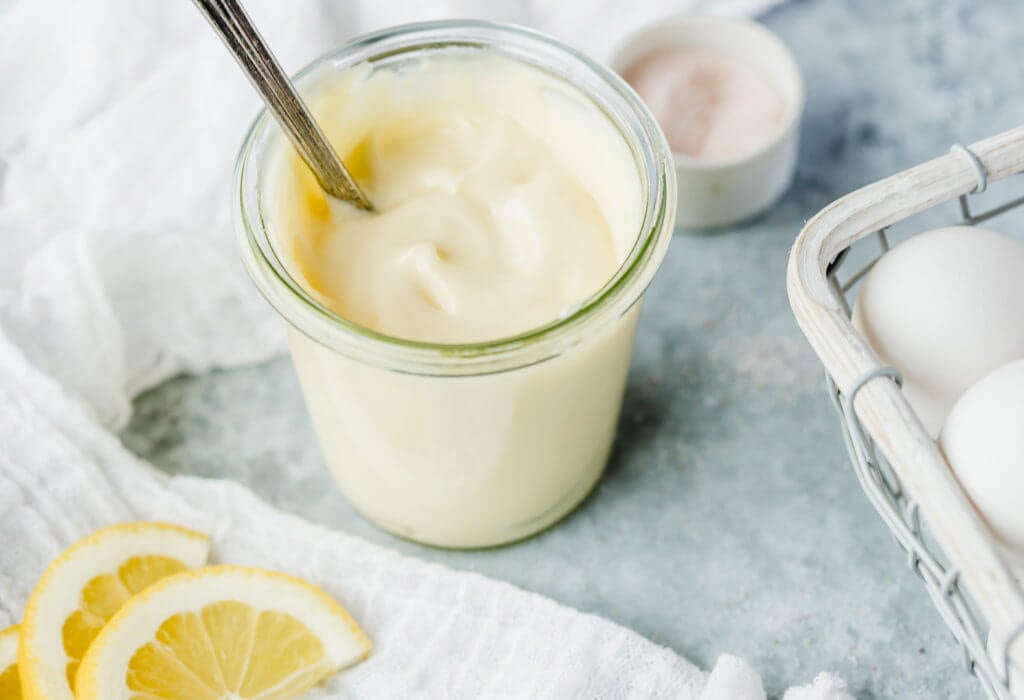 Other recipes you may like: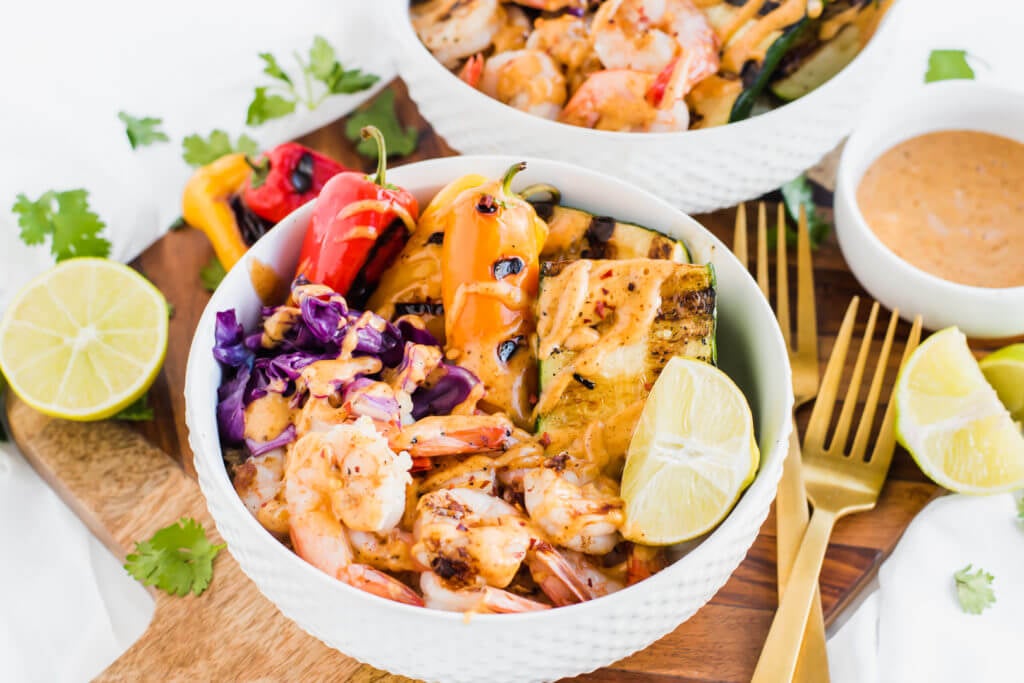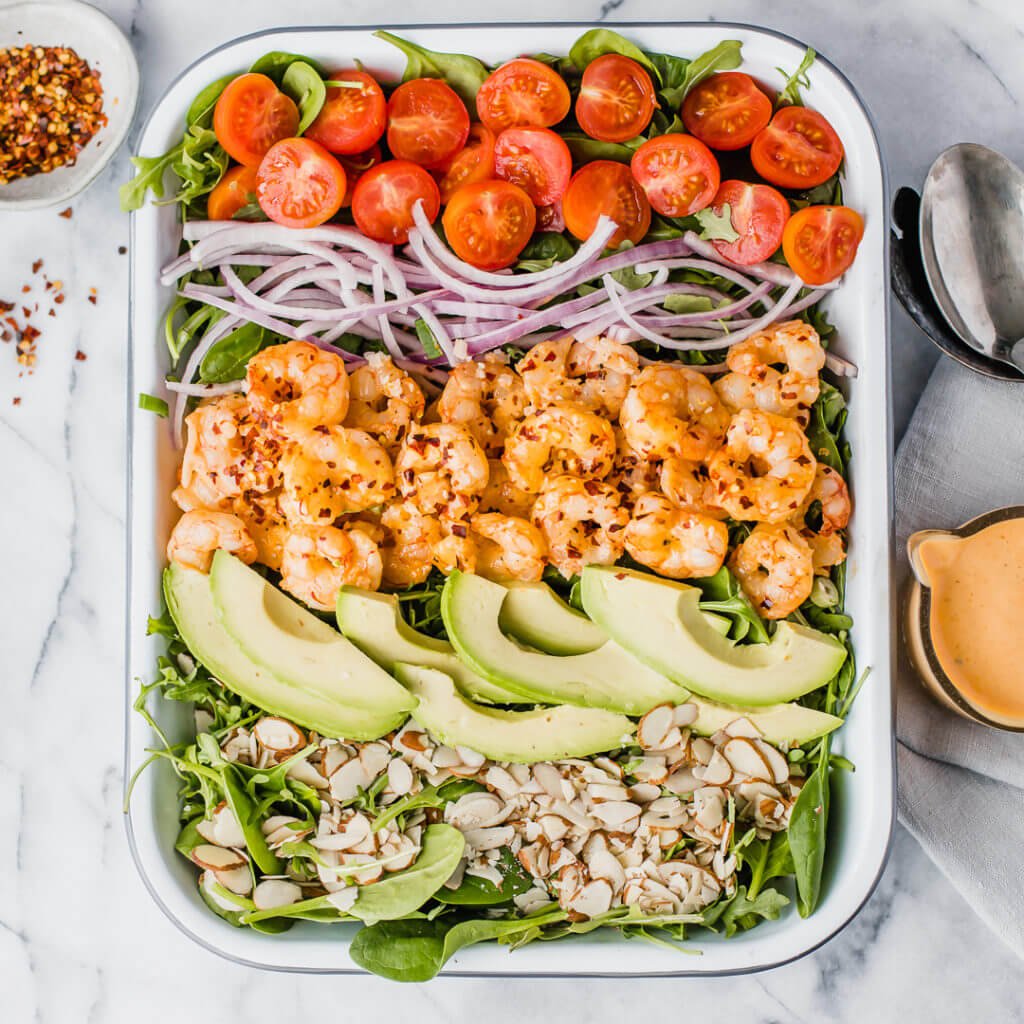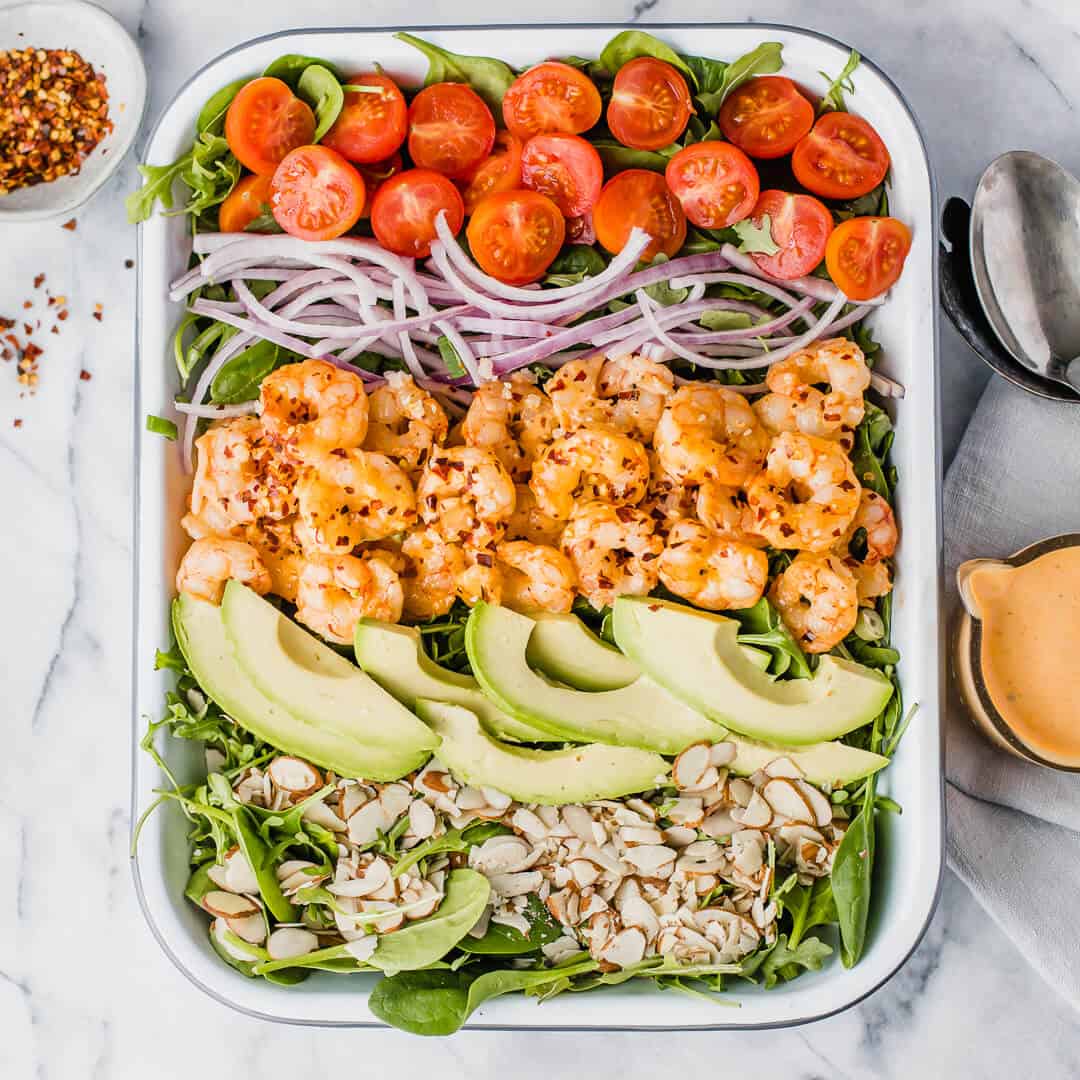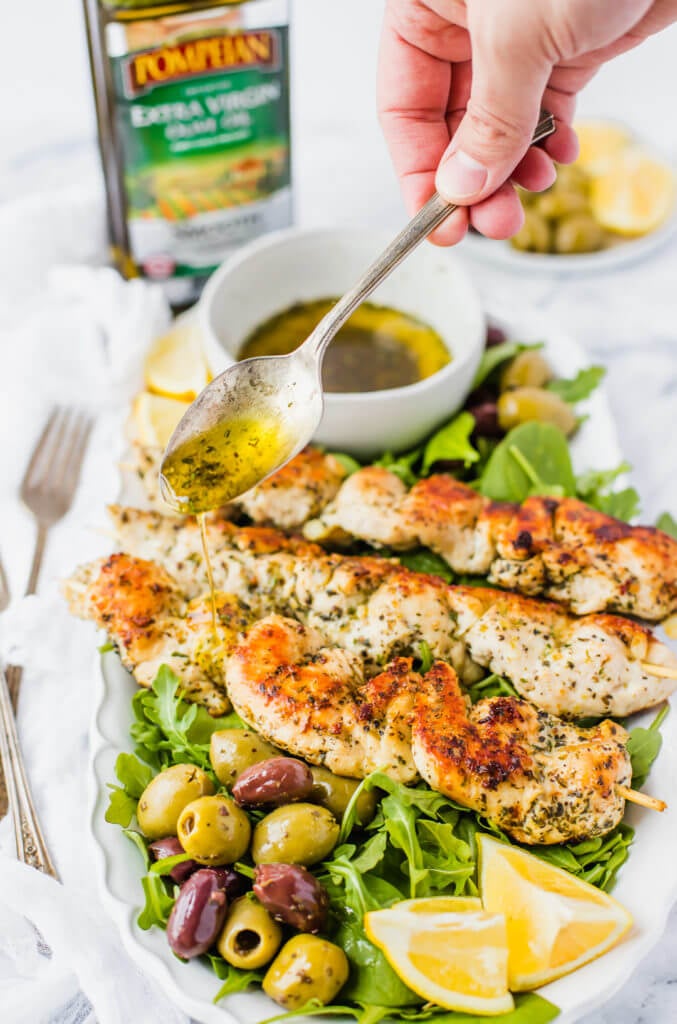 | | |
| --- | --- |
| | |
Preheat oven to 400 F, Line a baking sheet with 1 tbsp of olive oil.

In a large mixing bowl, add in 5 cans of tuna, drained, along with 1 egg, lemon juice, zest, chopped onions, Dijon mustard, seasonings, and almond flour.

Mix together until completely combined.

Form tuna into 1 1/2 inch thick patties (or desired size). This recipe will usually make 8 patties.

Roll the tuna patties in the ground pistachios ( I grind mine in the food processor) Add the patties to baking sheet

Add the oven and cook for 20 minutes.

Add a tuna patty on top of greens, drizzle with Lemon Aioli and garnish with fresh parsley.
Add 1 cup of compliant mayo to a bowl. My recipe for mayo: (1 cup of light olive oil, 1 egg, 1/2 teaspoon mustard powder, 1/2 teaspoon salt, 1/2 tsp lemon juice) Add all your ingredients to a mason jar and use your immersion blender to mix together until thick and creamy.

Mix in the seasonings along with the lemon juice and zest. Combine with a spoon.
If you don't have an immersion blender, the sauce will work in a regular blender. Add everything in the blender except for the LIGHT olive oil. Turn on medium speed and slowly pour in the olive oil until it becomes thick.
Tags : keto, lemon dill, lemon dill sauce, paleo, tuna, tuna patties, whole30