Better Than Takeout Beef-n-Broccoli
September 13, 2017 | Author: Ashley McCrary
This post contains affiliate links
Takeout Beef and Broccoli is one of those dishes I crave on a regular basis. If you are one that longs for a good Chinese meal, continue reading on for a bomb recipe that is honestly better than the take out version. Oh, and the good news is….IT'S HEALTHY, Whole 30, Paleo clean eating, gluten and dairy free! Eat, enjoy and feel satisfied without feeling the "after" guilt. Convinced yet? This meal can be on your kitchen table tonight in less than 30 minutes.
Once you start turning your favorite comfort food dishes into healthy versions, that's when maintaining a healthy lifestyle truly happens. Sure it takes a little more effort than just calling in a to-go order and picking it up, but it is so worth it. You should prioritize your health and put forth the effort to get the results you are striving for. Roll up your sleeves, slice you up some steak, and do the dang thang!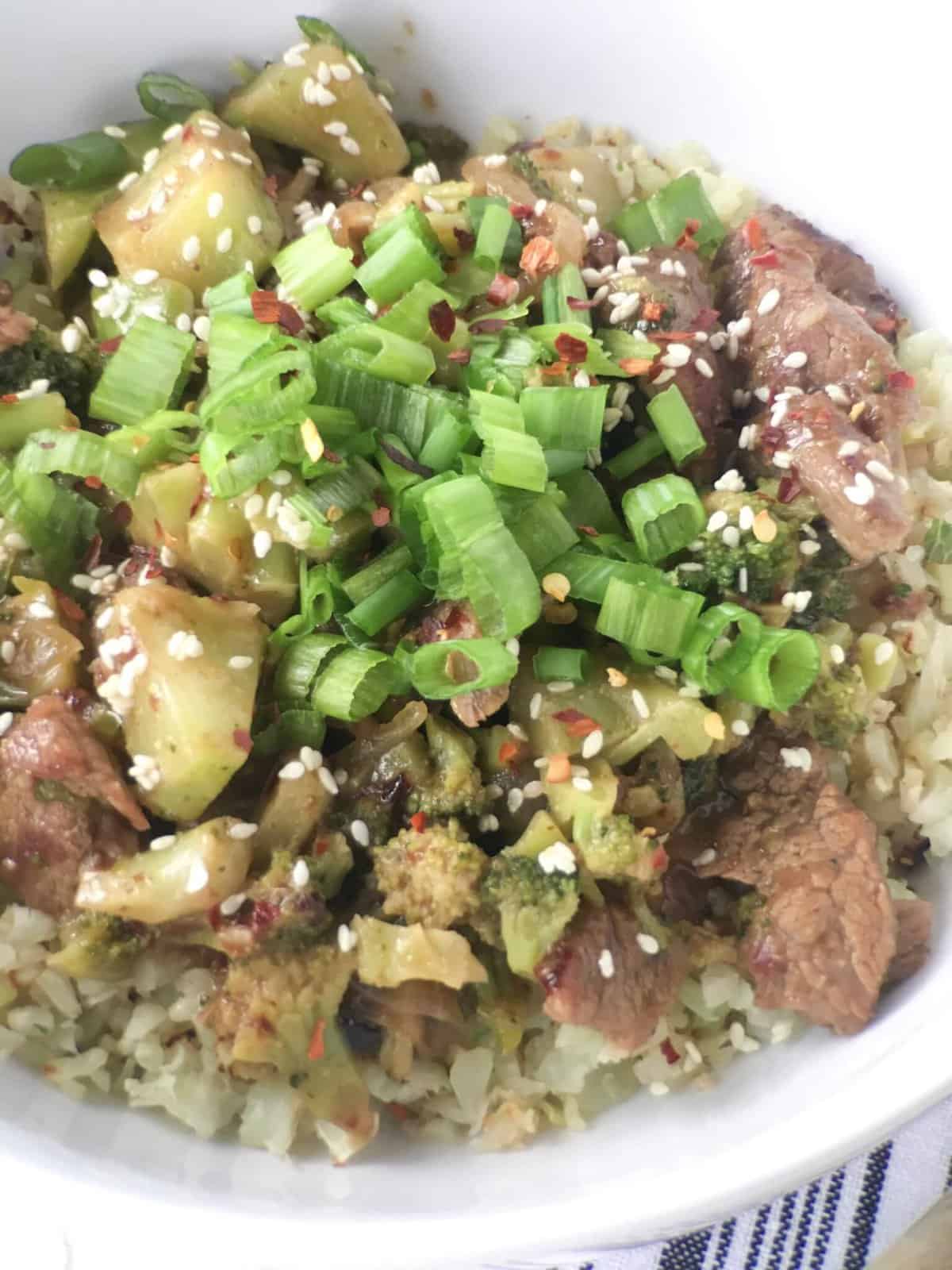 If you have not used or heard of coconut aminos then I am ashamed, you MUST buy some today…. It will change your life. It tastes identical to soy sauce and in my opinion, actually tastes better.  The key to this dish is making sure you are using high-quality coconut aminos, and tapioca flour. These two items are identical substitutes for the ingredients in the traditional dish.
This dish is a "go-to" anytime. It is great as a Friday night dish or can be whipped up Sunday after church, it literally takes no time. There is never a bad time for Chinese, am I right? If you don't like it spicy, feel free to omit the crushed red pepper flakes. It does add a little heat, which in my opinion makes it tastes amazing! Enjoy, friends!
Beef and Broccoli with Cauliflower Rice
Better than take out Whole 30 approved Beef and Broccoli. Battered steak in tapioca flour drenched in coconut aminos and served over cauliflower rice.
Total Time:

25 minutes

Yield:

4

people

1

x
1

lb. lean steak ((Flank Steak) thinly sliced)

2 Tbsp

arrowroot

1

lb. fresh broccoli (cut into 2″ sections, or use frozen broccoli)

1/2 cup

coconut aminoes

3

cloves garlic (minced)

1/2 tsp

fresh ginger (minced)

1/2 tsp

black pepper and pepper (plus more to taste)

2

tbs water (as desired)
olive oil or coconut oil (for cooking)

3 tbsp

beef or bone broth

1 tsp

crushed red pepper flakes

1/2 tsp

sesame seeds
Instructions
In a medium bowl, combine thinly sliced steak with arrowroot powder (Whole 30 approved). Toss to coat well.
Heat oil in a large skillet over medium heat. Work in small batches, add a few slices of steak to the pan (make sure they are not touching). Cook 60-90 seconds per side, then transfer to a clean plate or bowl. Repeat with remaining steak, adding more oil to the pan as needed.
After the steak is cooked, add fresh or frozen broccoli to the skillet. Cook 4-5 minutes, or until tender.
While the broccoli is cooking, mix up your sauce by combining the coconut aminos, garlic, ginger, salt and pepper.
When broccoli is cooked through, transfer to plate/bowl with the steak. Pour sauce into the pan and stir. Transfer cooked broccoli and steak to the pan and stir until combined together. The sauce will thicken as it cooks (give it 3-5 minutes). If the sauce is too thick, add a bit of water and or bone or beef broth.
Serve warm over cauliflower rice and top with green scallions, sesame seeds, and crushed red pepper flakes.
Author:

Ashley McCrary

Prep Time:

10 minutes

Cook Time:

15 minutes

Category:

Main Dish

Cuisine:

Steak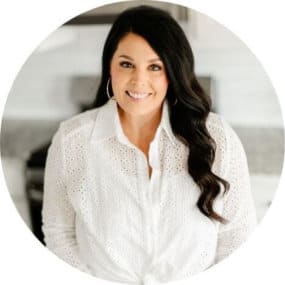 About Me
Welcome to Healthy Little Peach. I'm Mac, the lady behind the recipes. I believe in living a healthy lifestyle that consists of a mix of healthy whole foods, and full-fat comfort meals. Life is too short not to enjoy good food while maintaining a healthy body and mind. Here you will find gluten-free, dairy-free, paleo, keto, and even full-fat comfort recipes. Let's have fun in the kitchen together!