4 Majestic Whole30 Sauces (W30, Keto, DF)
Published Jul 10, 2018 Updated Dec 20, 2020
This post may contain affiliate links. Please read our disclosure policy.
4 new creamy and light sauces that will add flavor to any boring protein. Whole30, Paleo and Keto compliant.
I am the type of girl that if you hand me a plain chicken breast, I will slap you in the face (not literally, just figuratively speaking), but for real though, pour some sauce on it and we will become best friends. Sauce can bring any boring dish to life and that's what I had in mind when I created these 4 new sauces. They are all dairy and gluten free and Keto, Whole30 and Paleo friendly.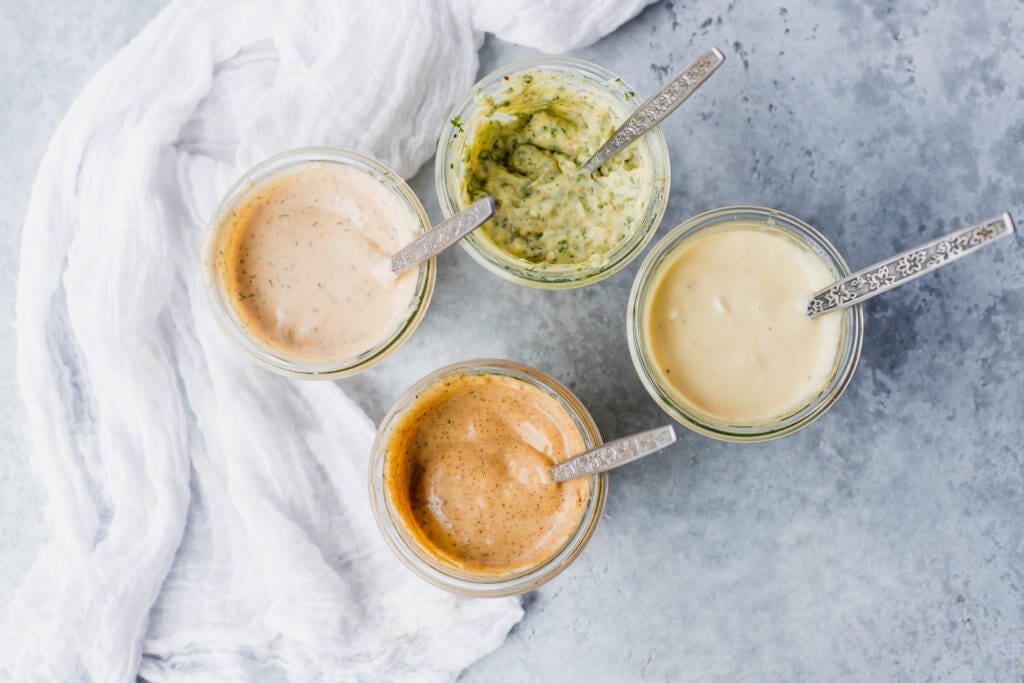 It is grilling season and I created these 4 Whole Sauced with that in mind. All of these sauces pair nicely with grilled veggies, grilled protein and on top of salads. If you are needing a quick snack, these sauces are amazing to use for raw veggie dipping.
Here is the lineup: Buffalo Dill, Fiesta Cilantro, Chili Lime, and Mac's Awesome Sauce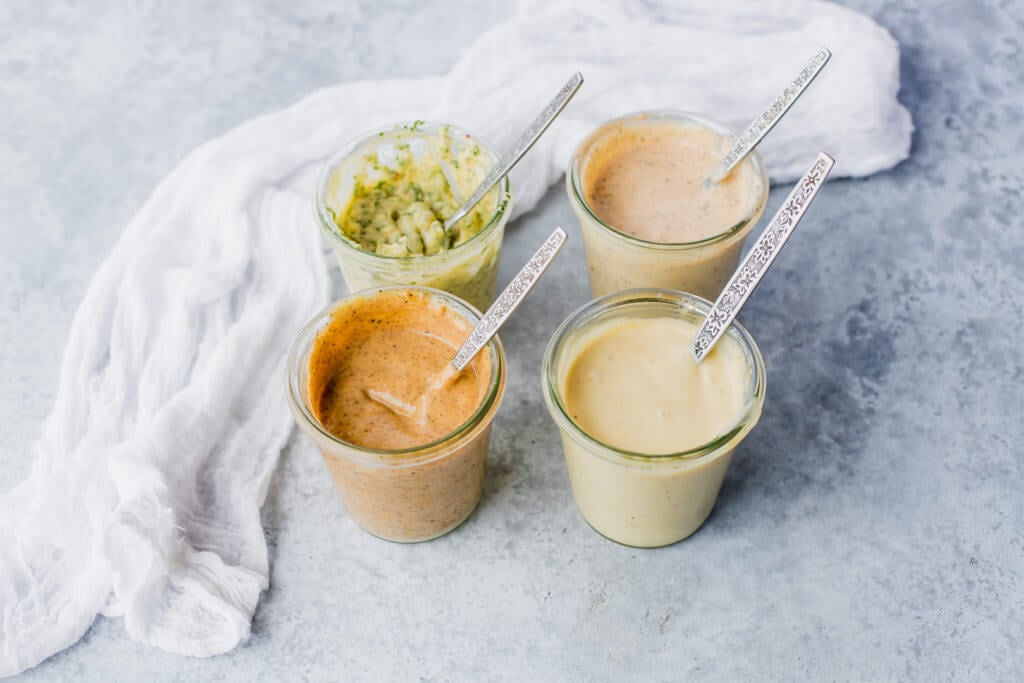 Mac's Awesome Sauce
A mayo mixture with coconut aminos, fresh chopped onions and salt and pepper that pairs good with any veggie, protein or salad.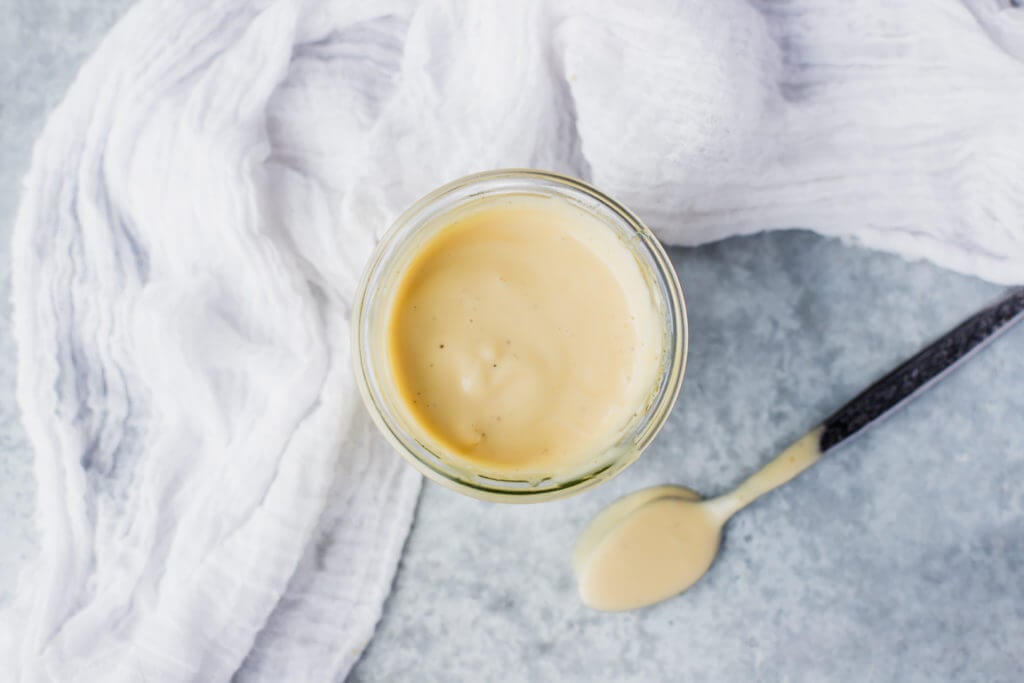 Buffalo Dill Sauce
A creamy mayo mixture with fresh dill and Franks Hot sauce that is sure to spice up any dish.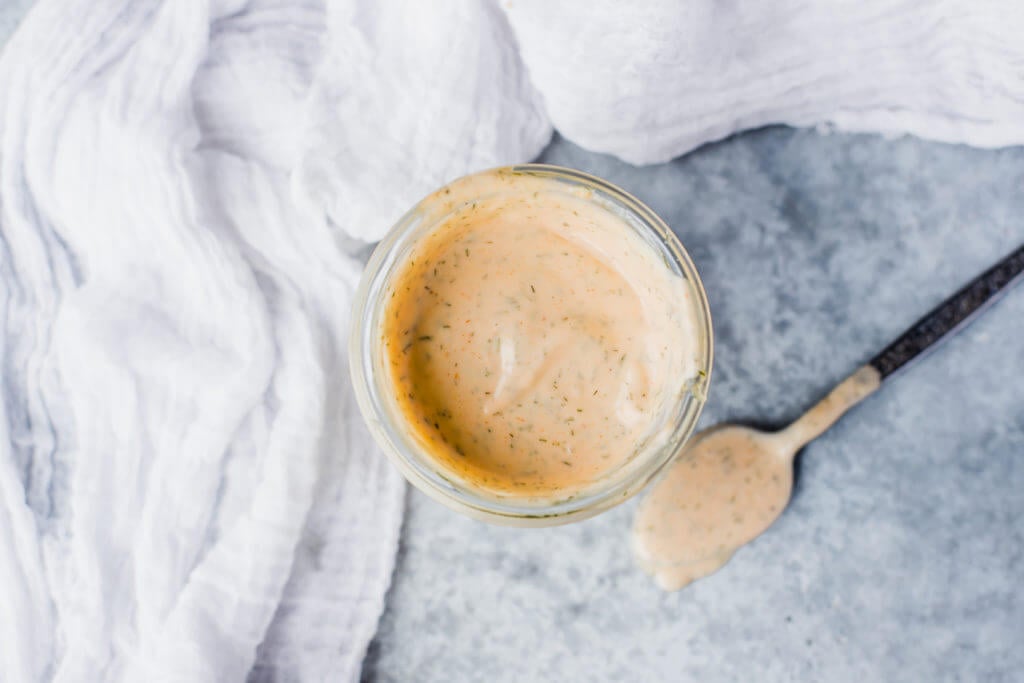 Fiesta Cilantro Sauce
A mixture of cilantro, Tajin seasoning and lime zest and juice that is perfect for seafood or veggies.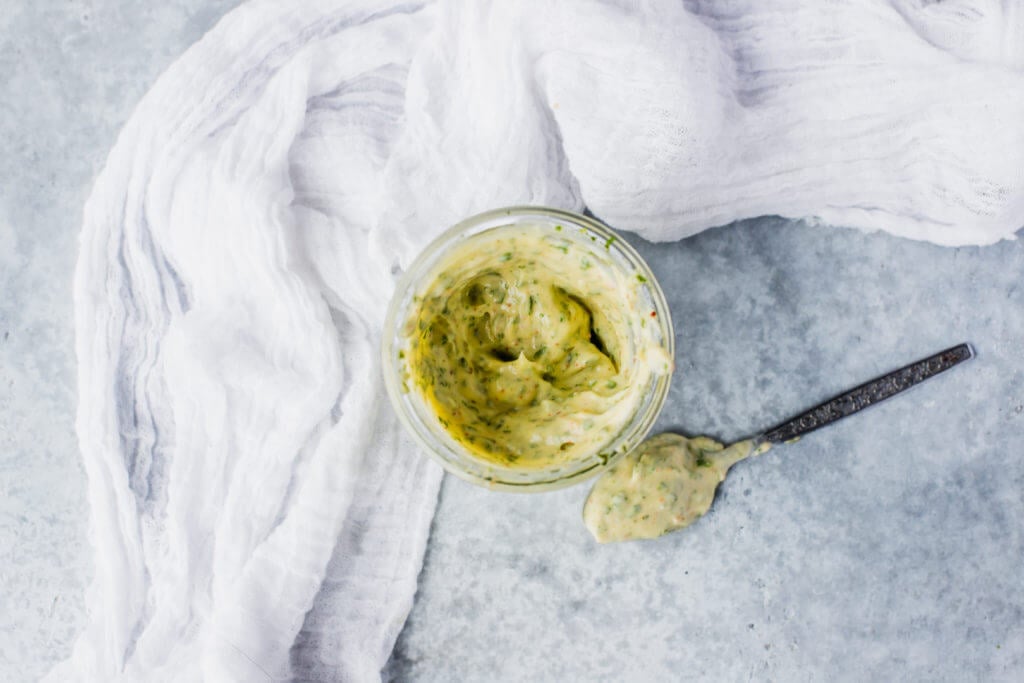 Chili Lime Sauce
A mixture of lime zest, lime juice and chili powder that is perfect on protein, veggies, salads and eggs.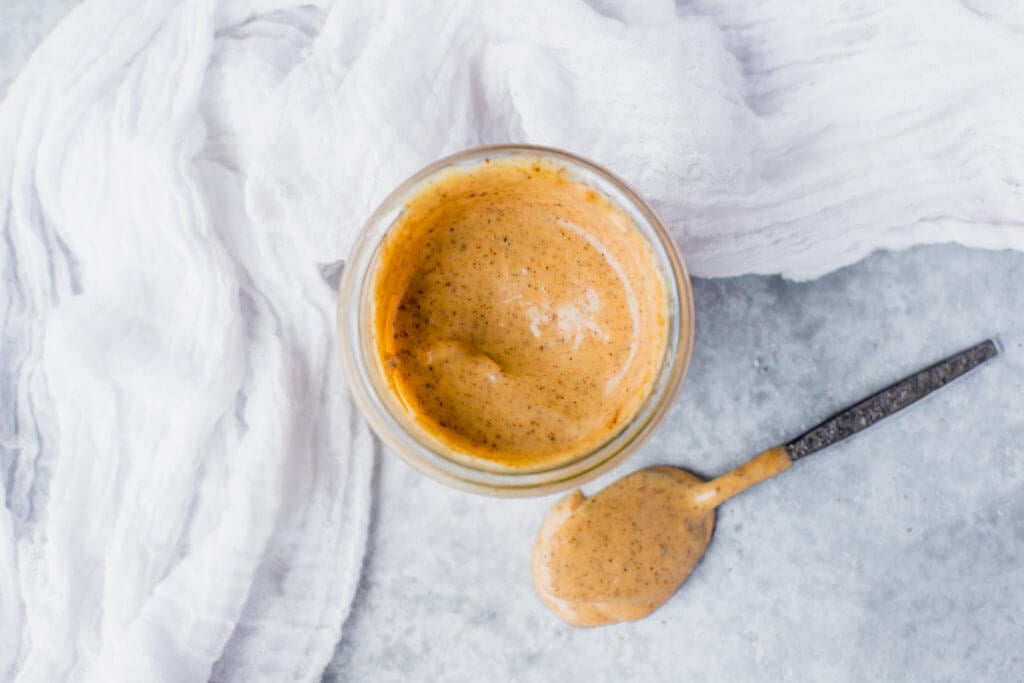 How long will these sauces last in the fridge?
All of these sauces will last up to a week in the fridge. Some go by the sell-by date on the eggs, but if I am using a raw egg as my base I don't like to push it. I would say a week to be on the safe side.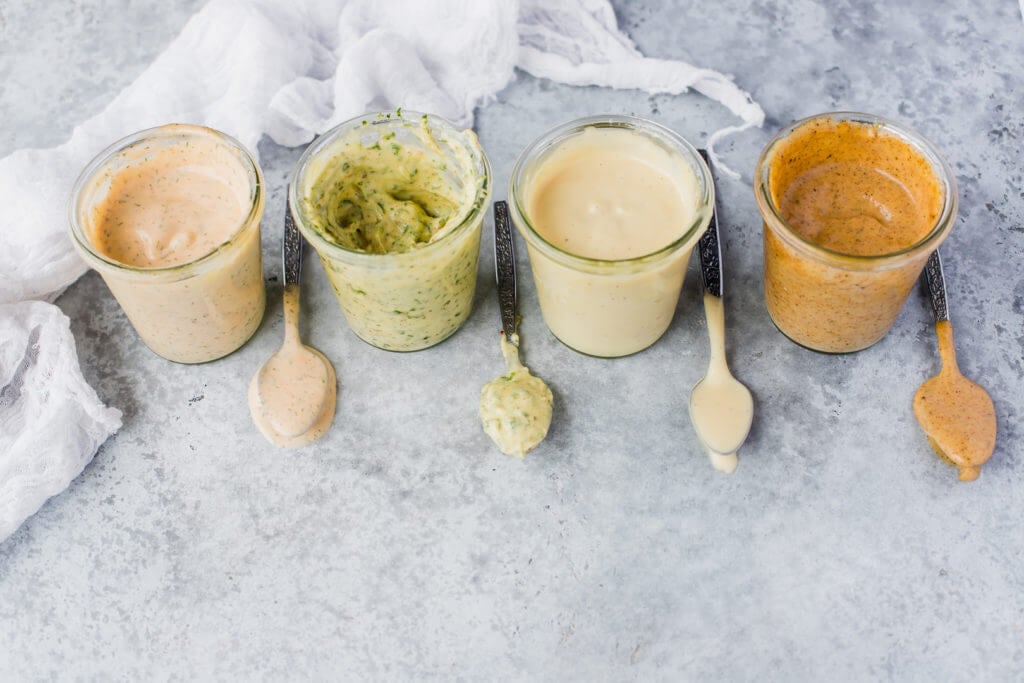 What about the raw egg in the mayo base for the Whole30 Sauces?
I know where my eggs are coming from so using a raw egg does not bother me. However, I don't let my 4-year old daughter eat my sauce unless I am using a pasteurized egg. You can buy pasteurized eggs, or you can google pasteurizing eggs for ways to do it yourself. CAUTION: If you are pregnant, this is your choice to make, but I would advise steering clear from eating raw eggs during pregnancy.
I can't get my mayo base to thicken?
This seems to be a common problem when you first start making mayo. I always say practice makes perfect, but I do have one tip that usually works every single time. When using an immersion blender, it is important to keep the blender on the egg yolk and count to 10 Mississippi until the mayo starts to thicken. If you are using a regular blender, it is important to have it on medium speed and slowly pour in the olive oil.
Can I use an immersion blender or regular blender to make these sauces?
You can use either. I personally like using an immersion blender because I don't have to transfer my sauce once it is made. I will make it in a wide mouth mason jar and put a lid on it and store in the fridge. You can make homemade mayo with either though.
Print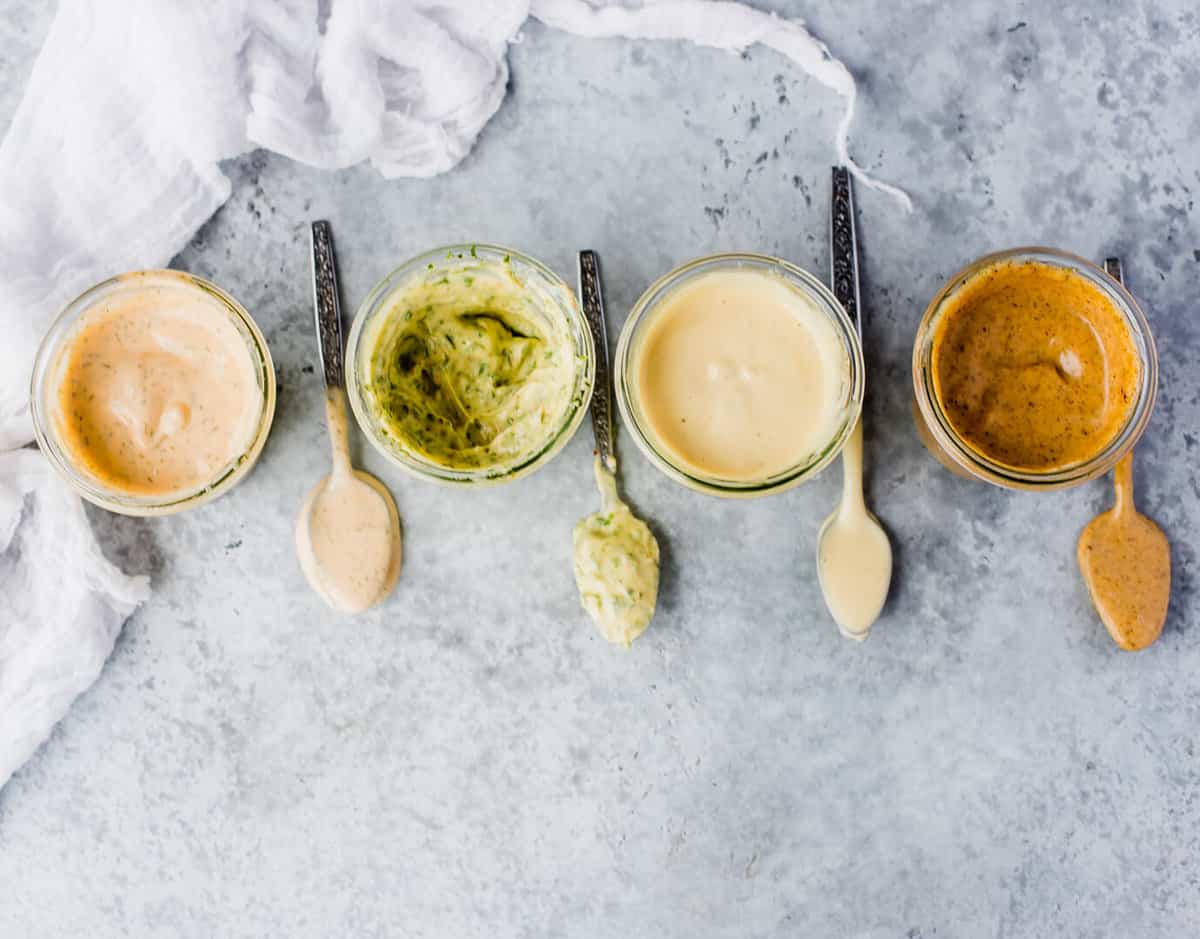 4 New Sauces
Total Time:

5 minutes

Yield:

1 Cup

1

x
Shop My Whole30 Sauces Post:

Click the picture below to pin to Pinterest: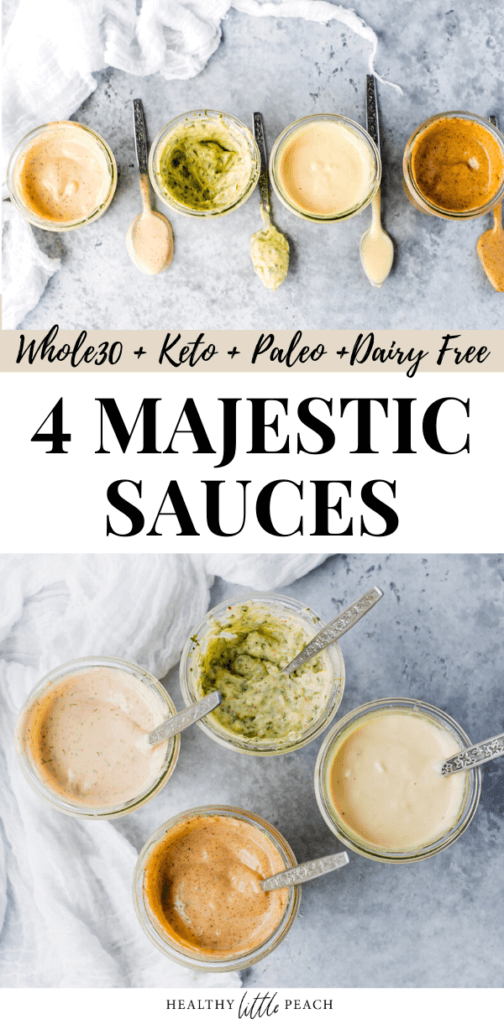 Love this recipe? Be sure to check out my other Whole30 Sauces below: