This post contains affiliate links
I love breakfast anytime, anywhere. This Sausage and Brussels Sprout Scrambled Eggs dish is not only perfect for a weekend morning, but it is also great to enjoy for a quick weeknight dinner. Eggs can get really old if you are currently on a Whole30 and are needing to spice things up. This recipe really adds a great twist and adds a ton of flavor to boring scrambled eggs.
This recipe is Whole30, Paleo and Keto compliant. If you really want to make it fancy, you can top with any of my 4 Majestic Sauces that will take this dish to a new level. Click here for all of my sauce recipes.
We like eating healthy on a budget and incorporating eggs as our main protein source really saves us money when planning out our menu. I love finding new ways to turn boring eggs into a delicious breakfast or dinner dish.
Whole30 Kid Breakfast Plate
My 4-year-old is obsessed with eggs so anytime I come up with a new egg dish, she gets really excited. I never cook separate meals for my kids, instead, I recreate our adult meal into a kid-friendly way.
This is an example of how I take a regular adult meal and turn it kid friendly. I find that separating her food is less intimidating and allows her to enjoy each food group. I took the adult version of my Sausage and Brussels Sprout Scrambled Egg and just broke it down so it was easier to eat and enjoy for her little tiny 4-year-old hands.
Is there a limit on eggs you can have on Whole30?
There really isn't a limit on how many eggs you eat while doing a round of Whole30. I always listen to my body and eat until I am full. I usually eat 2 to 3 in a meal and my husband will eat 4 to 5. It honestly depends on the person.
Whenever we are completing a Whole30, we love incorporating as many eggs as possible in our meal plan because it's a big money saver and they are a great source of protein. We will eat them for breakfast most days and even other meals throughout the week.
I always try to cook with eggs for dinner a couple of times a week. I will do a traditional breakfast platter, a frittata, or a hash of some kind with fried eggs over the top. I try to mix it up so they don't get boring.
What is the best Whole30 complaint sausage?
There are a few different types of compliant brands, but some of them can get expensive. I am a big fan of the Sam's Choice Chicken Apple Sausage that you can find at Walmart is less than $4 and honestly tastes better than more expensive brands.
I will always have a few packs of these sausages in my fridge or freezer for convenient meals. If you would like some quick meal ideas using this sausage, click here to visit my Whole30 Quick Meals blog post.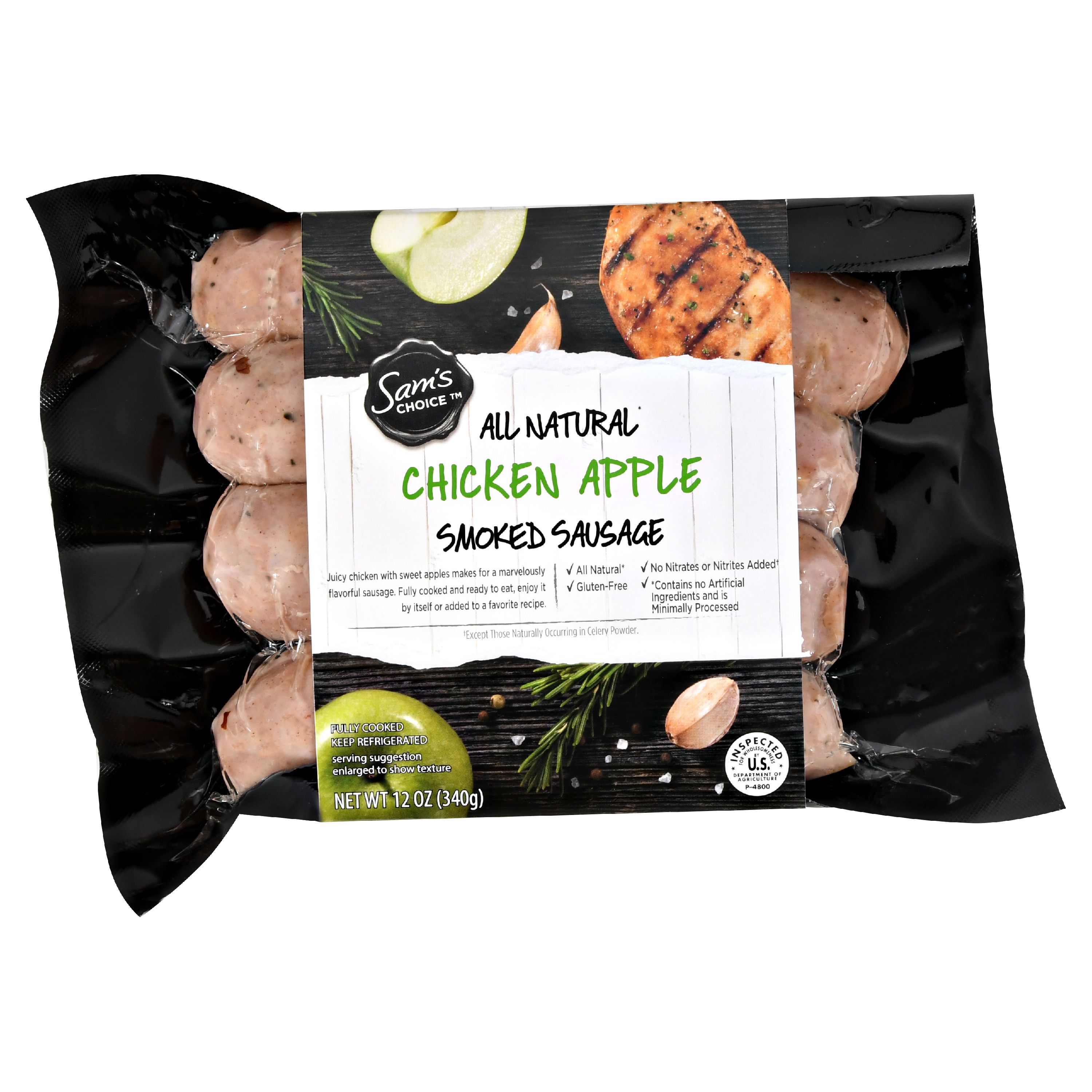 Can you use scrambled eggs as a meal prep dish?
Absolutely! My body craves this meal now because I use it so much for meal prep. It is super easy and flavorful and stores really well. I used to be under the impression that precooked eggs wouldn't heat up well, but I was wrong, they actually heat up just fine. But there are a few tips you need to follow to make sure you don't overheat and dry them out. See below for some tricks on reheating the perfect soft eggs.
How to precook scrambled eggs for Whole30 meal prep?
Trying to make eggs in the morning before work can sometimes be extremely difficult. If you are meal prepping in a big batch, make sure to always undercook the eggs. I will scramble my eggs over medium heat and get them fluffy but still soft with a little moisture.
Shop my post
Don't forget to save this recipe for later. Click the picture below to save it to your Pinterest board.
Sausage and Brussels Sprouts Scrambled Eggs
Total Time:

20 minutes

Yield:

4

servings

1

x
8

large eggs

1 1/2 tbsp

coconut milk (,unsweetened canned)

1

pack chicken apple sausages (,( I use Sam's Choice))

2 cups

Brussels sprouts (,quartered )

1/2 cup

yellow onion slices

1 tbsp

olive oil

1/2 tsp

pink sea salt

1/2 tsp

cracked pepper

1/4

tsp garlic powder

3 tsp

ghee
Instructions
Clean and quarter the Brussels sprouts and slice the yellow onions. Remove the sausage from the package and slice as desired.
Heat a medium size skillet over medium/high heat with 1 tbsp olive oil.
First, add in the sausage along with the onions and cook for 5 minutes.
Next, add the Brussels sprouts to the sausage and onion mixture along with 1 tsp pf ghee, garlic powder, 1/4 tsp salt and 1/4 tsp pepper. Allow to cook until the Brussels sprouts become tender ( I would say another 7 minutes).
While the sausage mixture is cooking, heat up another skillet over medium heat along with 2 tsp of ghee. Add 8 large eggs to a medium size bowl along with 1 1/2 tbsp canned coconut milk and the remainder 1/4 tsp salt and 1/4 tsp pepper. Whisk/beat together until combined.
Once skillet is hot, pour in the egg mixture. As the eggs begin to heat up, gently pull the egg mixture back and forth with a spatula until the egg mixture becomes firm. Fold the eggs until there is no liquid and the eggs are solid.
Remove the eggs and add desired amount to plate and serve the sausage and Brussels sprout mixture over the top. ENJOY!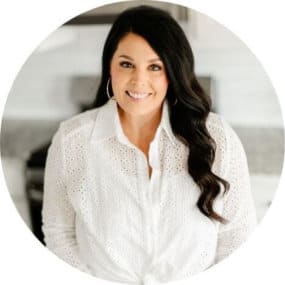 About Me
Welcome to Healthy Little Peach. I'm Mac, the lady behind the recipes. I believe in living a healthy lifestyle that consists of a mix of healthy whole foods, and full-fat comfort meals. Life is too short not to enjoy good food while maintaining a healthy body and mind. Here you will find gluten-free, dairy-free, paleo, keto, and even full-fat comfort recipes. Let's have fun in the kitchen together!