Pumpkin Pie Pudding
Published Oct 23, 2018 Updated Sep 19, 2020
This post may contain affiliate links. Please read our disclosure policy.
This past weekend my husband was snuggled up on the couch, watching football and was in major need of a game day treat. Me being the good wife I am jumped at the opportunity to get in the kitchen and create something new and yummy for him. This Keto Pumpkin Pie Pudding is such a quick and easy dessert to whip up on a whelm.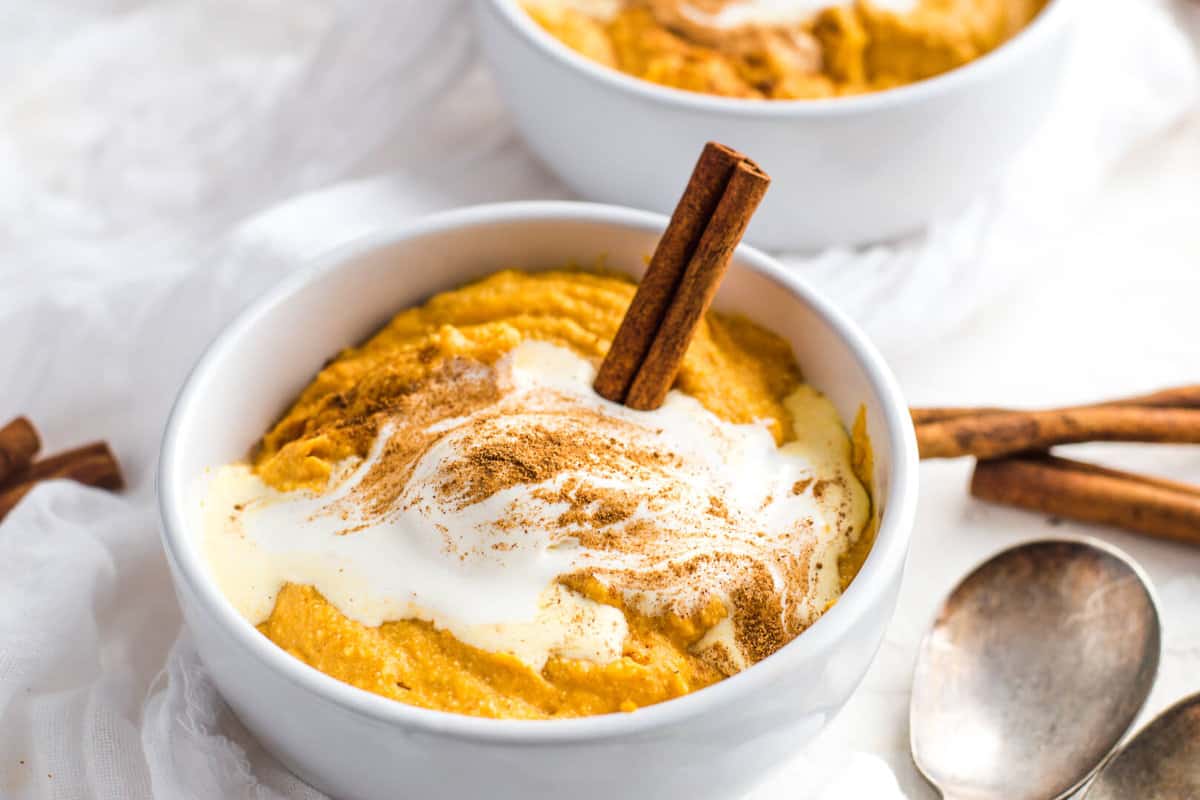 This recipe only takes only a few ingredients and has the same feel as a real pumpkin pie. I created this recipe because I had one lonely can of pumpkin puree hiding behind the green beans in my pantry that was screaming my name. You can guarantee that once fall rolls around at my house that I will be eating, drinking and sniffing all things pumpkin. I'll admit, I am the crazy pumpkin pie lady and pumpkin is my love language. I'm currently standing in my closet sniffing my pumpkin spice candle and when I get in my car I am pretty sure you can catch me sniffing my pumpkin spice car freshener. Oh, must we not forget the pumpkin spice lotion that is covering my whole body!
This dessert is so tasty, it's hard to believe that it is gluten free, dairy free, Keto and Paleo. There is nothing better than indulging in a sweet treat that is actually healthy. If you are following any of these of lifestyle during Thanksgiving, this recipe would be a great alternative dessert that will keep you feeling great and satisfy your fierce pumpkin cravings.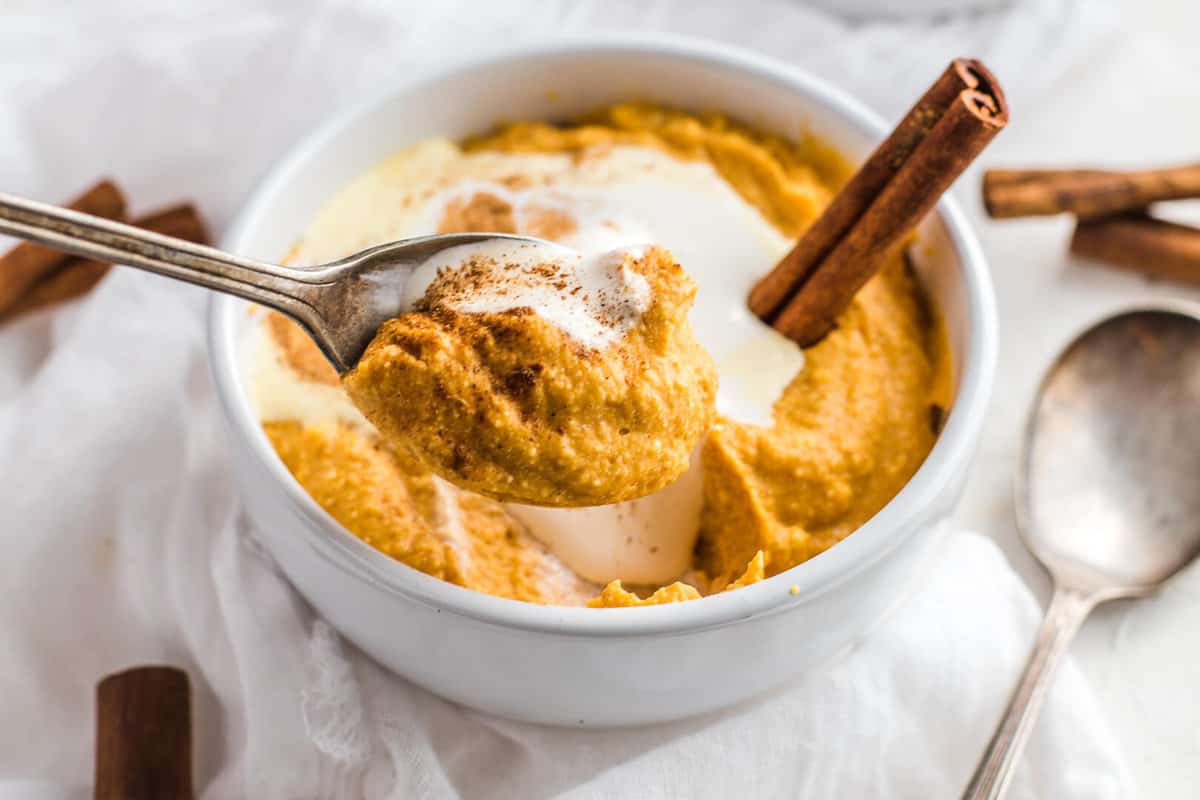 It only takes a couple of cans of chilled coconut milk, a can of pumpkin puree, liquid stevia, vanilla extract and pumpkin pie spice seasoning to make this beautiful creation come to life. If you're like me and love all things pumpkin then this recipe is a must try!
Click below to save this recipe to your Pinterest board
[wpurp-searchable-recipe]Pumpkin Pie Pudding – A creamy and delectable pumpkin pie pudding that not only taste identical to a pumpkin pie but it's also gluten free, dairy free, Paleo and Keto compliant. – coconut milk (full fat (chilled)), pumpkin puree, vanilla extract, liquid stevia (or sub 2 tbsp maple syrup if not following keto), pumpkin pie spice seasoning, cinnamon, , Place 2 cans of coconut milk in the refrigerator until hardened. This will allow the thick milk to separate and stay at the top once chilled. ; Remove chilled cans and scoop out the thickest part of the hardened coconut milk and transfer to a mixing bowl. ; Add pumpkin puree to the mixing bowl with the hardened coconut milk. Whip together on medium speed with hand held mixer or Kitchen Aid mixer. ; Slowly add in your spices, vanilla extract and stevia drops. (If you are not doing Keto, you can sub 2 tbsp of pure maple syrup for the drops. ; Place mixture in the fridge until cooled. 30 minutes to 1 hour. ; Top your pudding mixture with 1 tsp of cold coconut milk or coconut whipped cream and cinnamon!; This will usually last up to a week in the fridge. ; ; – <a href="https://amzn.to/2JcoOBa" target="_blank" rel="noopener">Kitchen Aid Mixer</a>
<a href="https://amzn.to/2D3cMK6″ target="_blank" rel="noopener">Pumpkin Pie Spice</a>
<a href="https://amzn.to/2D0Wl0Z" target="_blank" rel="noopener">Liquid Stevia</a>
– Dessert – pumpkin – Keto – Paleo – keto dessert – pumpkin – pumpkin pie pudding[/wpurp-searchable-recipe]

Print