Pulled Pork Sweet Potato Sliders
September 3, 2017 | Author: Ashley McCrary
This post contains affiliate links
Need a quick Whole30 or Paleo option for the upcoming Labor Day weekend or even something yummy take to your next Game-Day gathering? These Pulled Pok Sliders will not disappoint. They are crispy, pack a punch of flavor and are easy whip up in no time. The bite size portions make mouth popping a piece of cake. I am not sure "mouth popping" is a word or saying, but just go with it, it sounds incredible.
Who doesn't love a good slider, right? These babies would be yummy with beef, chicken or any other protein source, but the shredded pork gives it a whole new spin. Topped with crispy coleslaw, red and green onions and drizzled with my Whole30 compliant Ranch, makes for the perfect little appetizer. If the ranch dressing isn't enough to make your mouth water, then don't even get me started on the crispy sweet potato buns. These little cutie pies make everything taste better. They are such an amazing substitute for bread and buns, you won't even miss the real thing. I usually make these for a fun Friday night meal and serve with a side salad. They can be enjoyed with a side or just eat as an appetizer.
I totally get if you are trying to live a healthy lifestyle, you can dread attending a family or friendly gathering because of all the tempting and unhealthy food. Being surrounded by chips, chocolate cake and wine can make you cave and sabotage your thinking. That's why it is SO VERY important to be prepared. Be the oddball and take something that is both yummy, healthy and fits into your lifestyle diet. Even if you have one good option at a party that will fulfill and satisfy, then your time can be spent actually visiting and not obsessing over food.
Pulled Pork Sweet Potato Sliders
Total Time:

30 minutes

Yield:

6

people

1

x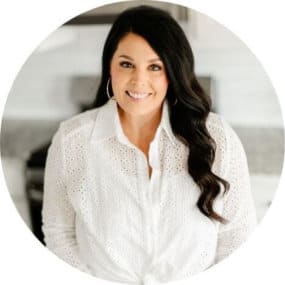 About Me
Welcome to Healthy Little Peach. I'm Mac, the lady behind the recipes. I believe in living a healthy lifestyle that consists of a mix of healthy whole foods, and full-fat comfort meals. Life is too short not to enjoy good food while maintaining a healthy body and mind. Here you will find gluten-free, dairy-free, paleo, keto, and even full-fat comfort recipes. Let's have fun in the kitchen together!