This post contains affiliate links
Thanksgiving is just a few short weeks away and these cute Mini Pumpkin Pie Tarts will make the perfect addition to your holiday menu. These tarts bring all the flavor and spices of the traditional pumpkin pie without the guilt. Their cream filled center along with the nutty crust will please any taste bud.
Holidays are meant to be enjoyed but that doesn't mean you can't substitute the traditional favorites with healthier versions. These tarts are Paleo, Keto and Low Carb compliant and don't skimp in flavor. The best part is they won't take up room in your busy oven because they are no bake and can be made up to a week in advance and stored in your freezer.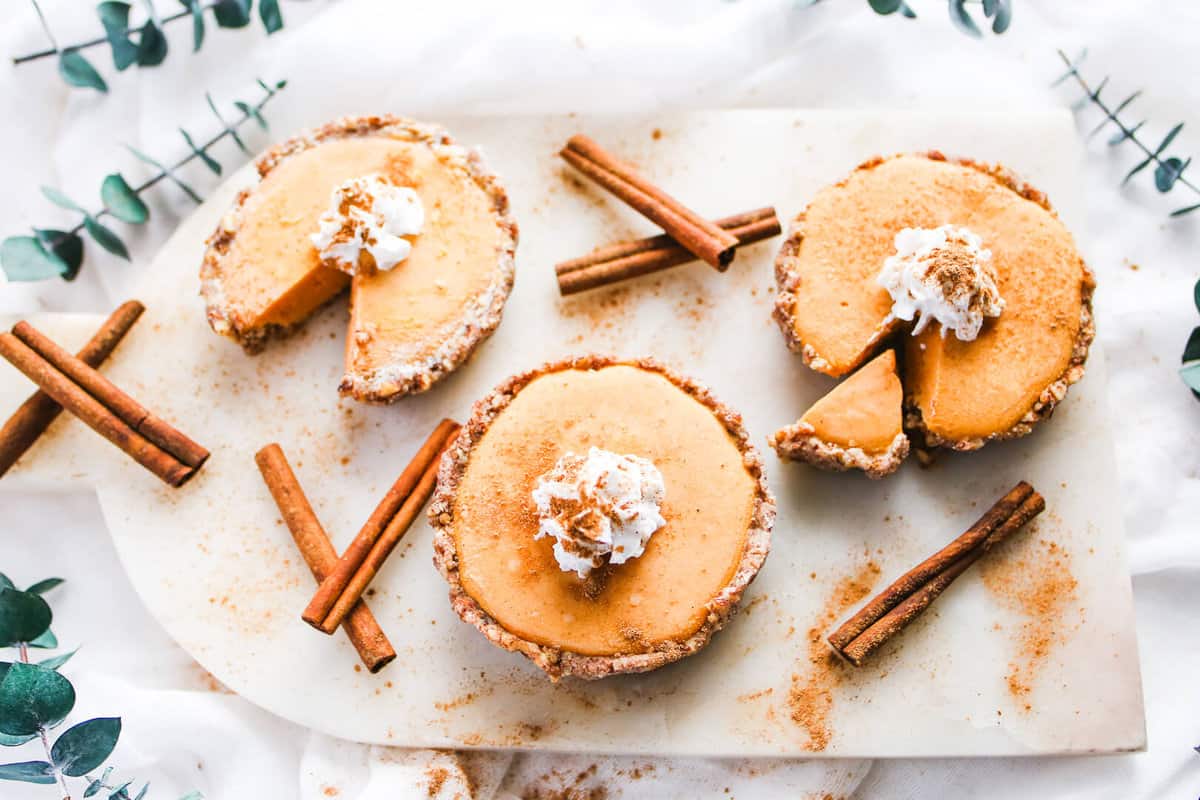 I absolutely love the crust on these tarts. It has a nutty and sweet flavor that doesn't overpower the creamy pumpkin pie filling. Not only is it super flavorful, but it is super easy to make. I mix almonds and pecans together in my food processor along with some maple syrup, dates and a pinch of salt to make the perfect Paleo nut crust.
Lately, I have been recreating recipes to fit in the Keto and Low Carb category with healthier sweeteners such as monk fruit sweetener and liquid Stevia. I have even found a ChocoZero Maple Syrup and Lakanto Maple Syrup that is sweetened with monk fruit syrup and tastes identical to real maple syrup. It has been my go-to sweetener for coffee and baked treats. The results have been amazing and the carb and sugar count stay at a minimum without losing the authenticity of its taste.
The tart pans that I used are really reasonable from Amazon and can be used in many different ways, not just for tarts. I will throw eggs in them and make cute little frittatas, quiches or add them to my lunchbox to store fruit and other food in.
To make these tarts even better I will whip up some fresh coconut cream and serve each one with a heaping scoop sprinkled with some cinnamon. I have been known to throw in a few big spoonfuls of coconut cream in a bowl and eat it like ice cream…..it's that good, y'all!
If you are needing a healthy treat for Thanksgiving this year, give these cute little babies a try or check out my other recipes below that are very similar!
Click on the picture below to save to your Pinterest Board
Mini Pumpkin Pie Tarts
Total Time:

1 hour 15 minutes

Yield:

8

Mini Tarts

1

x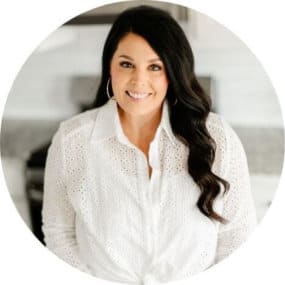 About Me
Welcome to Healthy Little Peach. I'm Mac, the lady behind the recipes. I believe in living a healthy lifestyle that consists of a mix of healthy whole foods, and full-fat comfort meals. Life is too short not to enjoy good food while maintaining a healthy body and mind. Here you will find gluten-free, dairy-free, paleo, keto, and even full-fat comfort recipes. Let's have fun in the kitchen together!