Maternity Shoot
April 11, 2018 | Author: Ashley McCrary
When planning a photo shoot, I always have big dreams about how they will turn out.  Below you will find out all the details from my amazing and peaceful maternity shoot that turned out simple stunning.
Beth Solanno always knows how to capture a moment. She is one of the most talented humans I have ever met and I am honored she was able to make my vision come to life with these maternity pictures. It is obvious that she is great at bringing people joy through her photography. In addition to Beth, one of our local Air B&B's, The Felini House located in Springfield MO, allowed us to use their beautiful property. This house is simply stunning and when you walk inside you feel like you are home. It was the perfect spot.
Not only did we have a beautiful location to shoot, but we also had some pretty amazing flowers donated from the adorable Ozark Mtn Flower Truck. A combination of my photographer, the location and the beautiful flowers made for a perfect maternity shoot. If you are located in the Springfield area be sure to check out all these incredible people who will bring your vision to life.
XO-MAC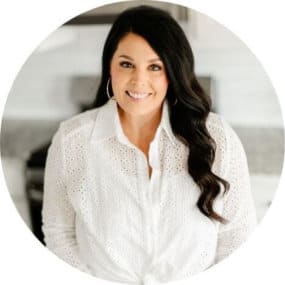 About Me
Welcome to Healthy Little Peach. I'm Mac, the lady behind the recipes. I believe in living a healthy lifestyle that consists of a mix of healthy whole foods, and full-fat comfort meals. Life is too short not to enjoy good food while maintaining a healthy body and mind. Here you will find gluten-free, dairy-free, paleo, keto, and even full-fat comfort recipes. Let's have fun in the kitchen together!