This post contains affiliate links
There is nothing like a brownie, but if you add pumpkin to it, it becomes epic. My new Pumpkin Brownies with Cinnamon Frosting is insane…in a good way. Not only are these to die for, but they are also Paleo and Keto compliant.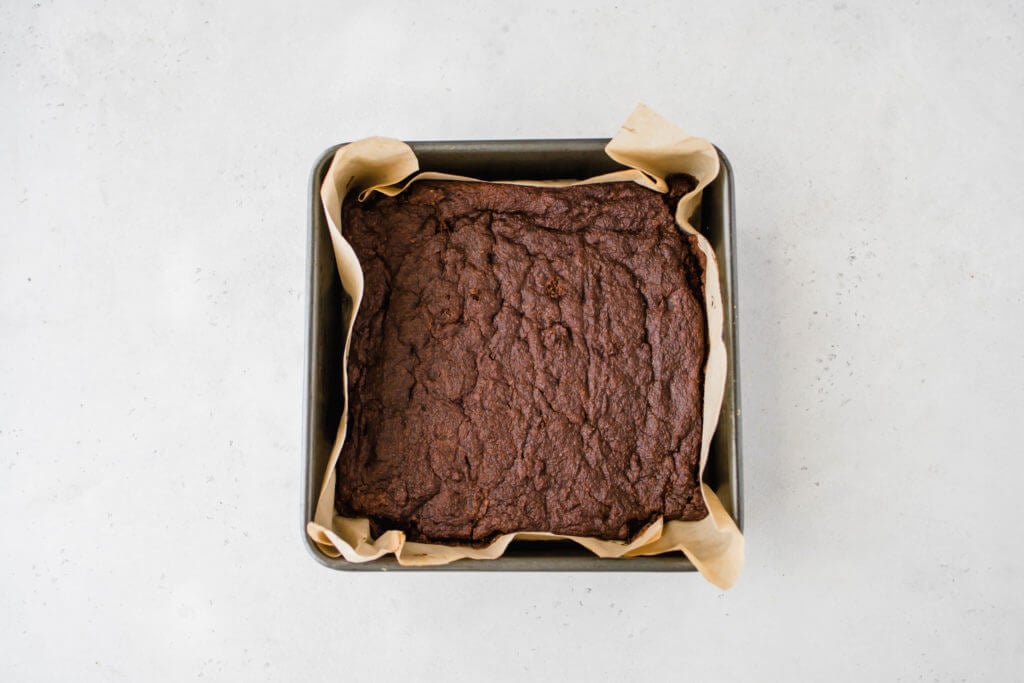 We are big brownie lovers, but we try to live pretty healthy most of the time. I love creating recipes that are Keto and Paleo compliant that allows us to enjoy the occasional sweet treat!
For the Pumpkin Brownies:
For the pumpkin brownies I used a mixture of almond flour, which really give the brownies a nice fluffy texture. In addition, I used equal parts baking soda and cream of tarter, which acts as a substitute for baking powder. I use this combination because most baking powders are not considered Paleo because they will use fillers and other sneaky ingredients.
Further, I will add pumpkin puree, cocoa powder, dark chocolate chips, a couple of eggs, ghee, vanilla extract, coconut oil and monk fruit, in addition to pumpkin spice seasoning and nutmeg. This combination really gives this recipe the perfect fall and pumpkin feel.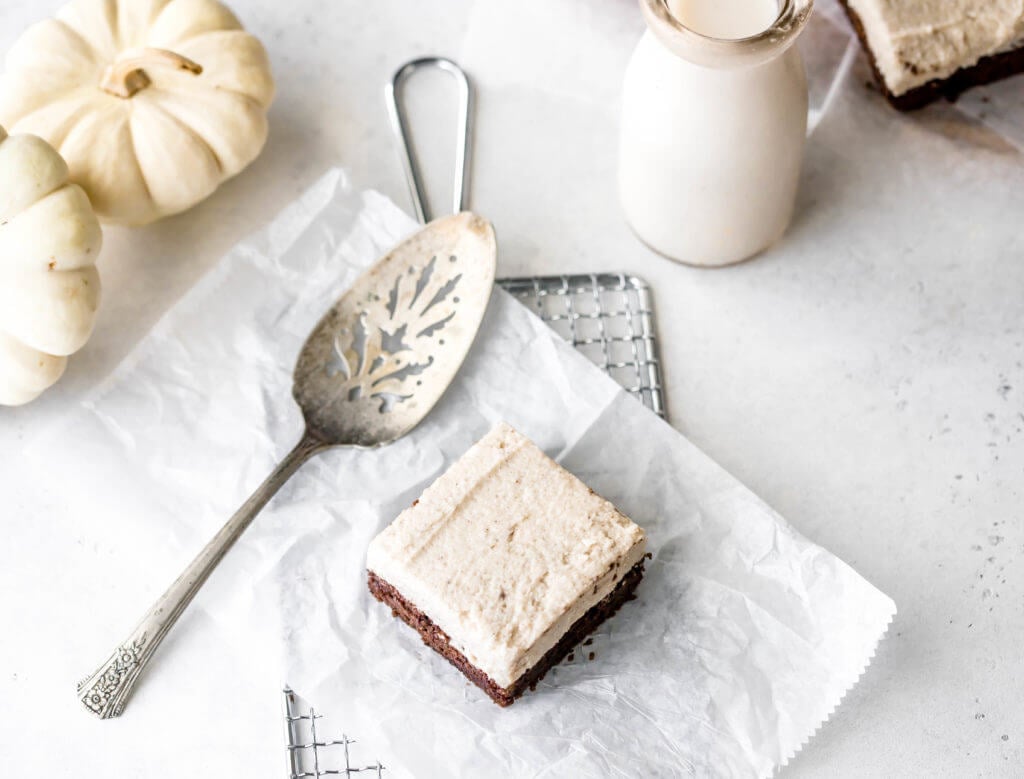 What Keto sweetener did you use for these Pumpkin Brownies and what sweeteners are compliant?
My all time favorite Keto sweetener is Monk Fruit. In my opinion, it doesn't have that harsh after taste like most no sugar sweeteners have. Additionally, monk fruit is an all natural sweetener that is not only keto, but is also considered Paleo. Monk Fruit is 150 to 200 times sweeter than sugar and is also called luo han guo or swingle. It looks like a small gourd, and it grows on a vine in nature.
Below are my favorite go-to sweeteners. Not only are these considered Keto, but they are also complaint when following a Paleo diet:
Baking Pumpkin Brownies:
I will bake my brownies between 20-25 minutes. I will usually remove mine around 21 minutes, which will make them slightly gooey. If you want them more firm, you will need to cook for the complete 25 minutes. Be sure to keep an eye on your brownies, since we all have different ovens and may cook either quicker or longer.
For the Cinnamon Icing:
Y'all, this icing is AMAZING. I love really buttercream icing and have been testing new recipes that will give me the same texture. This recipe doesn't disappoint. It is creamy, thick and is full of sweet flavor. Ad yess, you do need to add the coconut flour to the icing. It helps give it a thicker texture. Adding the cinnamon to the icing pairs so nicely with the pumpkin brownies.
For the Pumpkin Brownies, how do you get the Cinnamon Icing thick without using powdered sugar?
It's important to really whip the palm shortening and coconut cream together until combined. Next, adding the tapioca or arrowroot flour to the mixture will thicken and make it become more of a real buttercream texture. The one thing to note on this frosting, it will begin to melt if left out at room temp. If you do add this frosting to the refrigerator, you will need to set out at least 10 minutes to thaw before serving.
Be sure to click below to save this recipe to your Pinterest board:
Shop My Post

Love this Pumpkin Brownie recipe? Be sure to check out more of my favorites below:
Print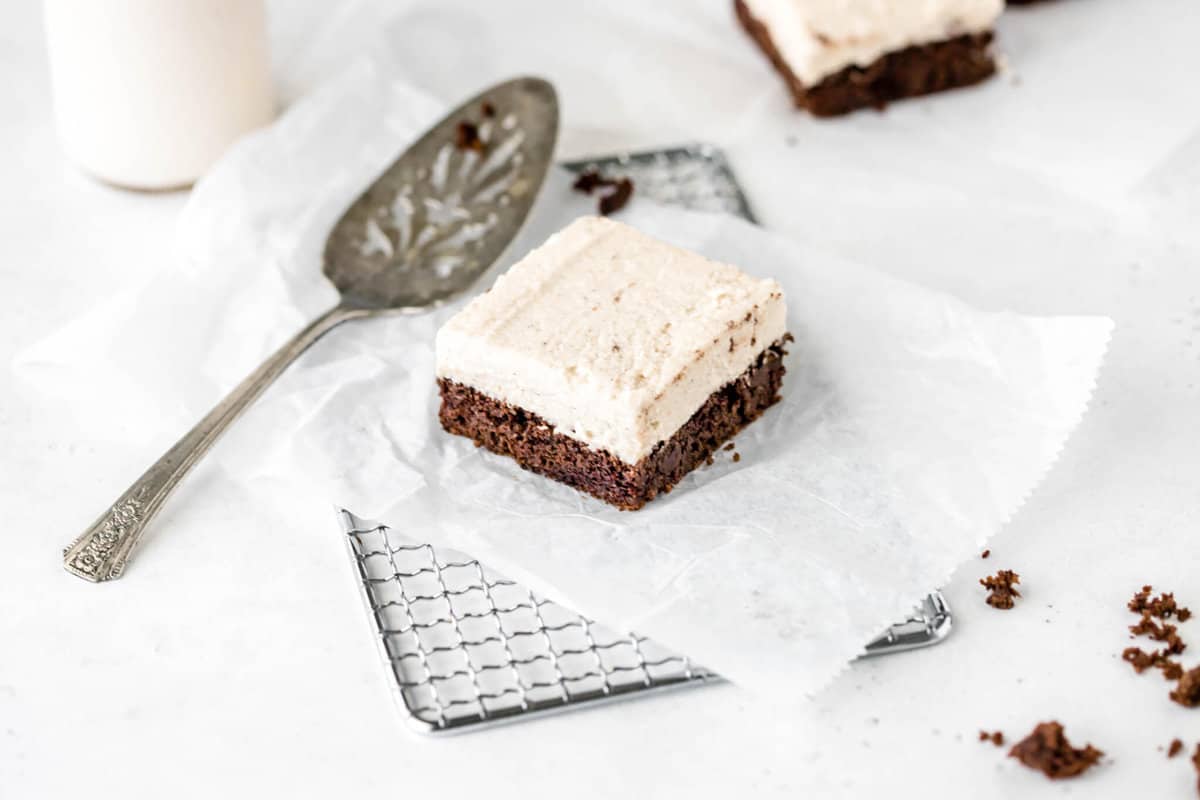 Gooey Pumpkin Brownies with Pumpkin Spice Frosting
Total Time:

30 minute

Yield:

12

brownies

1

x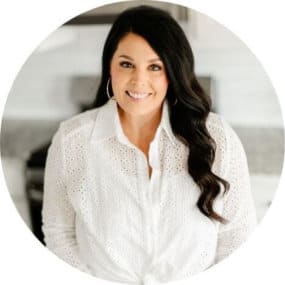 About Me
Welcome to Healthy Little Peach. I'm Mac, the lady behind the recipes. I believe in living a healthy lifestyle that consists of a mix of healthy whole foods, and full-fat comfort meals. Life is too short not to enjoy good food while maintaining a healthy body and mind. Here you will find gluten-free, dairy-free, paleo, keto, and even full-fat comfort recipes. Let's have fun in the kitchen together!