Chicken Fajita Stuffed Avocados
May 11, 2018 | Author: Ashley McCrary
This post contains affiliate links
If you have followed my blog for long, you probably know by now that I am a big fajita person and I adore Mexican food. I am constantly trying to find new ways to build healthy fajitas. These Chicken Fajita Stuffed Avocado Boats are not only adorable, but so easy and tasty. These are probably one of the easiest recipes I have listed on my blog. It takes no time at all and makes the perfect dinner or lunch.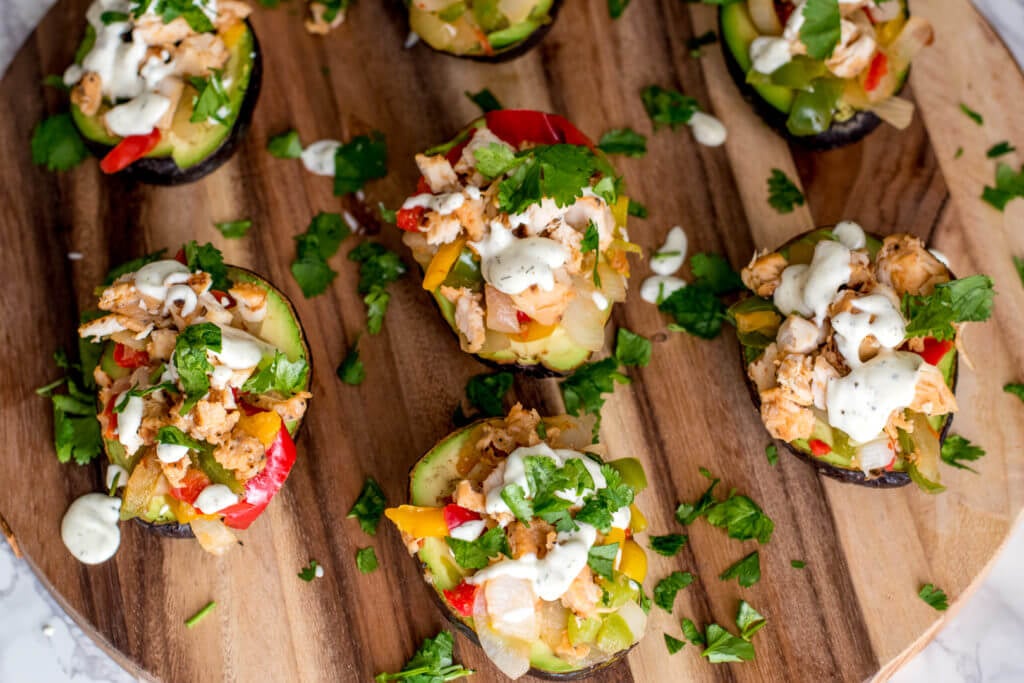 My homemade fajita seasoning is better than any store bought packet that is clean and healthy. I will add this seasoning to chicken, steak and even my eggs. It adds so much flavor to this dish and gives it a great Mexican flair. I usually will make a triple batch of this seasoning to keep on hand for easy cooking.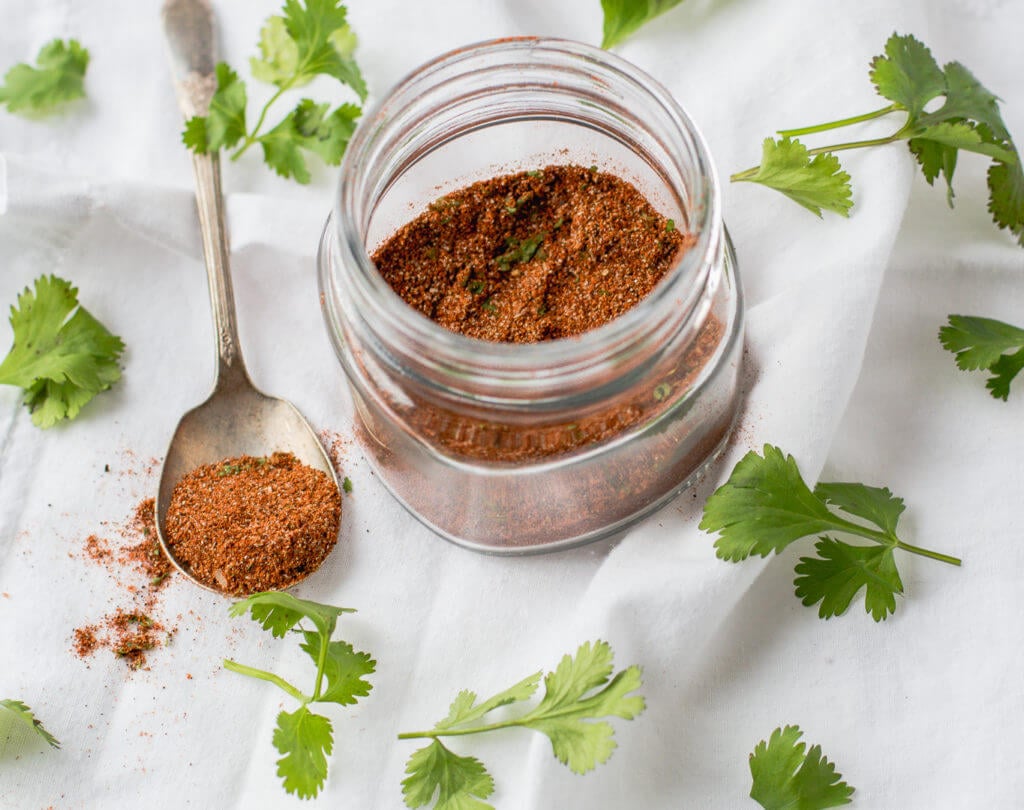 If I am in a busy season of life, I will make a big batch of diced chicken with peppers and onions on Sunday evening to keep in the fridge in glass Tupperware. If I have had a busy day at work and need a quick and easy meal, this is one of my go-to options . I simply heat up the chicken mixture, slice a couple avocados in half and stuff them with the mixture. I also try to prep some homemade ranch on Sunday evenings. I will grab that out of the fridge and drizzle over the top of the avocado boats along with some fresh lime juice.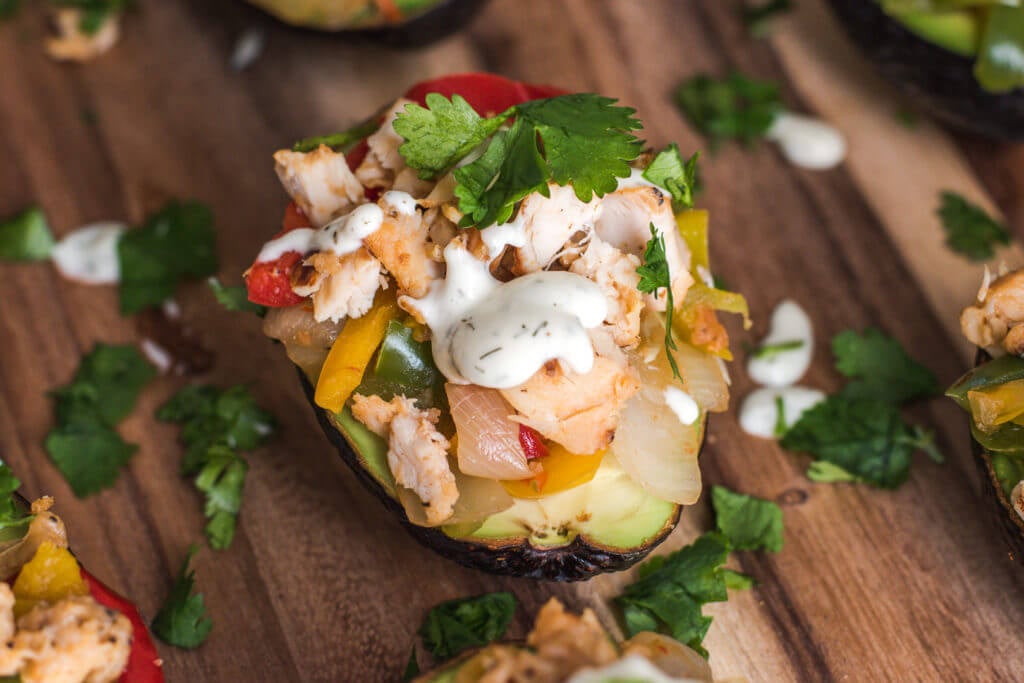 This meal is perfect if you are completing a Whole30 or if you are living Paleo or Keto. If you don't dig the fajita mixture, feel free to get creative and add whatever combination you would like. I also love cracking a egg over the top and adding bacon over the egg and baking. It makes a great and filling breakfast. The possibilities are endless when it come to the magical avocado.
Click below to save to your Pinterest board.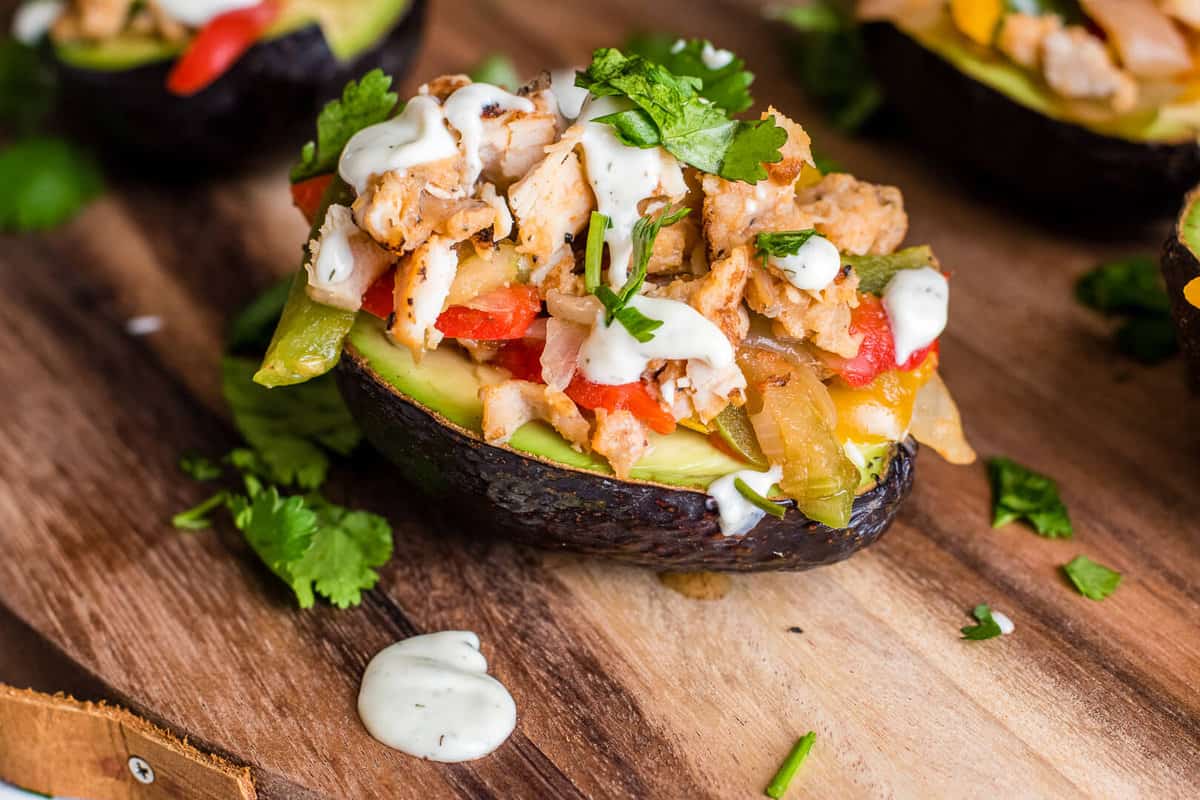 Stuffed Chicken Fajita Avocado
Total Time:

15 minutes

Yield:

4

Stuffed Avocados

1

x
2

large ripe avocados

2

large chicken breast

3 tbsp

fajita seasoning

2 cups

frozen pepper and onion mix

2 tbsp

olive oil
Fajita Seasoning (this makes a big batch so you will have extra)
1 1/4 tsp

parsley

1 1/2 tbsp

paprika

1/4 cup

chili powder

1/2 tsp

onion powder

3 tbsp

black pepper

2 tbsp

sea salt

1 1/4 tbsp

ground cumin

1 1/2 tsp

garlic powder
Instructions
Heat the skillet with 2 tbsp of olive oil. Thinly slice the chicken breast into long strips.
Add the chicken to a hot skillet. Allow to brown and then add in the fajita seasoning (2 tbsp) along with the bag of mixed peppers and onions (I use 1 bag of the PicSweet brand from Walmart). Cook until the chicken, peppers and onions are at desired doneness.
Slice 2 avocados down the middle and remove the pit. Place on a plate facing upright.
Stuff each avocado with the chicken and pepper mixture. Sprinkle with fresh cilantro and drizzle with my homemade ranch. (See notes to grab the link to my homemade ranch).
Add all of your seasonings to a jar and mix together with a spoon (This makes a big batch so you will have extra).
Author:

Ashley McCrary

Prep Time:

5 minutes

Cook Time:

10 minutes

Category:

Appetizer, Main Dish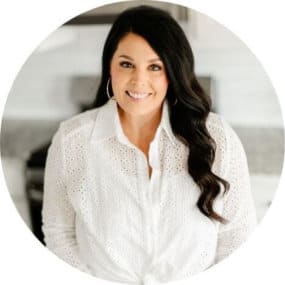 About Me
Welcome to Healthy Little Peach. I'm Mac, the lady behind the recipes. I believe in living a healthy lifestyle that consists of a mix of healthy whole foods, and full-fat comfort meals. Life is too short not to enjoy good food while maintaining a healthy body and mind. Here you will find gluten-free, dairy-free, paleo, keto, and even full-fat comfort recipes. Let's have fun in the kitchen together!