Blackberry Banana Ice Cream
March 10, 2018 | Author: Ashley McCrary
This post contains affiliate links
I love all things ice cream, except for the fact that dairy-filled ice cream makes me really sick. Sometimes I will push through and eat a big bowl and just accept the consequences and other times I try to stay away from it all together. The other day I really wanted this tasty treat, but I didn't want to feel bad. Instead of cracking open a carton of Ben and Jerry's, I decided to experiment with some different banana ice cream recipes in hopes it would deliver the same deliciousness.
Guess what? This recipe brought all the creamy feels and tasted just like the real thing. Not only did my tummy thank me, but my 3-year-old daughter and husband asked for seconds. Instead of keeping the normal carton of ice cream in the freezer, I'm now keeping this recipe in a freezer safe container for those nights when the cravings attack.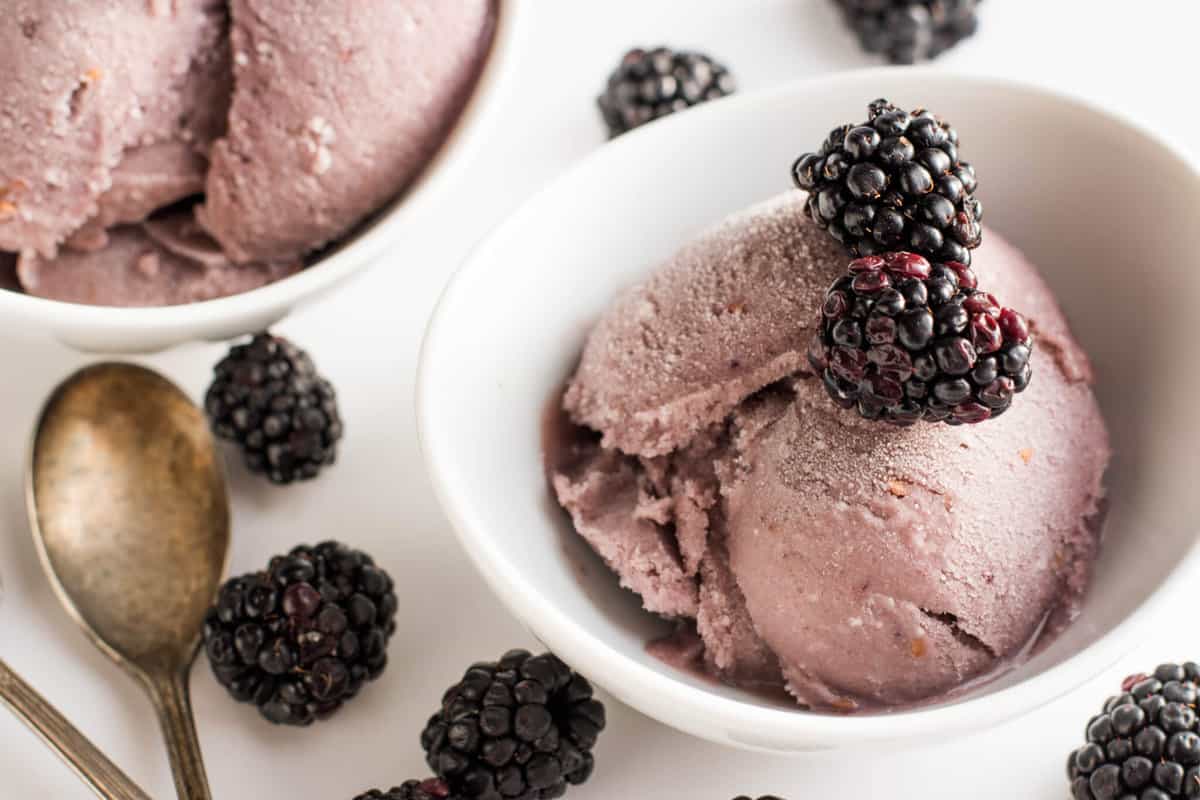 I seem to always have a ton of rotten bananas to throw away at the end of the week. Instead of wasting them, I now peel and add them to a freezer bag and toss in my freezer. I have been making a batch of this Blackberry Banana Ice Cream on Sunday's and throwing in my freezer to eat on all week or month. If you are living the Paleo lifestyle and need a tasty treat during these spring days, give this recipe a try. The whole family is sure to love it.
XO-MAC
Pin now to Pinterest. Click Here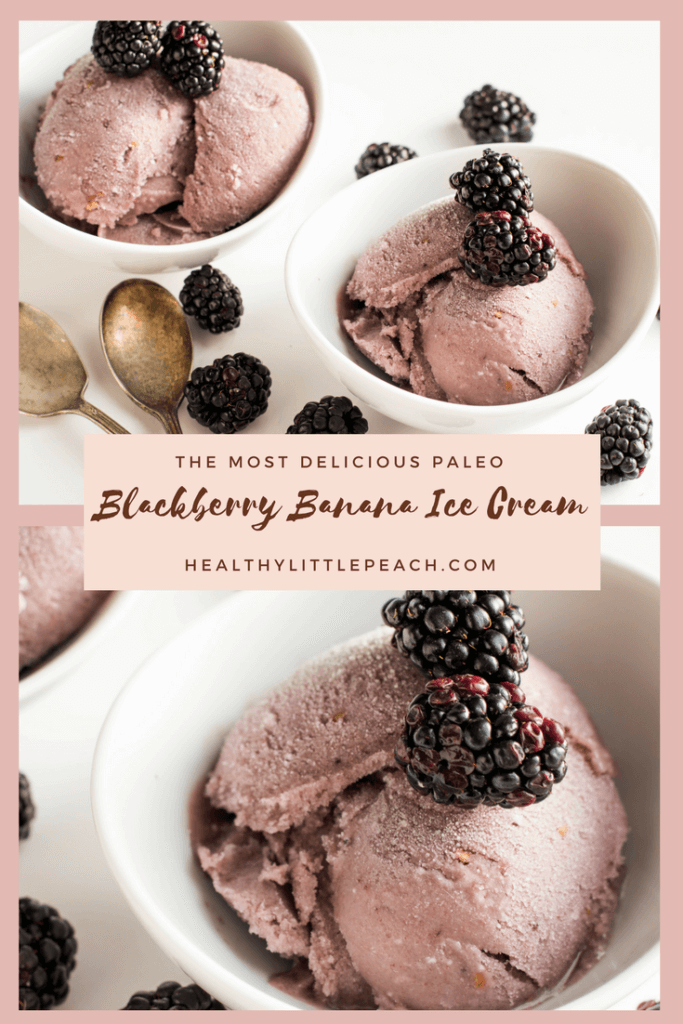 Blackberry Banana Ice Cream
A creamy and delicious Paleo Blackberry Ice Cream
6

bananas (frozen)

2 cups

blackberries

1 1/2 tsp

honey

1/3 cup

coconut milk (canned or culinary (add extra if needed))

1 tsp

pure vanilla extract

1/2 tsp

lemon juice
Instructions
Peel 6 bananas and cut in half and freeze overnight.
Place the frozen bananas, frozen or fresh berries, and coconut milk into a food processor/ Vitmaix and blend together until combined.
Add in your lemon juice, vanilla extract, honey and any extra coconut milk (as needed) and blend together until creamy smooth.
Serve immediatley with fresh berries. If you serve right out of the blender, it may not be as hard as ice cream. If you do not want to serve right away, place in the freezer in a freezer safe container for a harder consistency.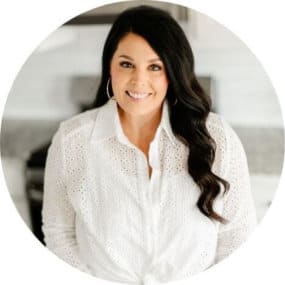 About Me
Welcome to Healthy Little Peach. I'm Mac, the lady behind the recipes. I believe in living a healthy lifestyle that consists of a mix of healthy whole foods, and full-fat comfort meals. Life is too short not to enjoy good food while maintaining a healthy body and mind. Here you will find gluten-free, dairy-free, paleo, keto, and even full-fat comfort recipes. Let's have fun in the kitchen together!