This post contains affiliate links
I have told you guys before that recipes will come to me in dreams. The other night I dreamed about making a Keto/Paleo Caramel Sauce. I woke up the next morning on a mission to do just that. It took me a full day and about 6 times of retesting, but I did it, I made the perfect Keto Caramel Sauce.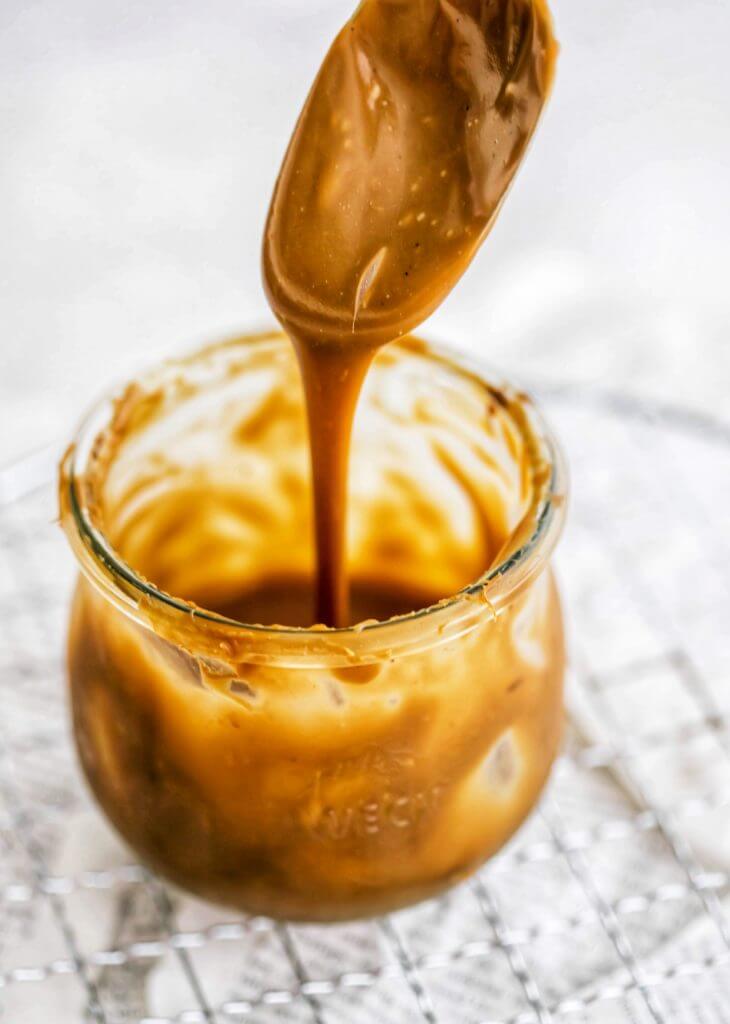 This recipe took so long to get right because you have to use the right Keto sweetener to get the right taste and consistency. I tested a TON and found 2 that is perfect for a keto caramel sauce. See my recommendations below for my must have sweeteners.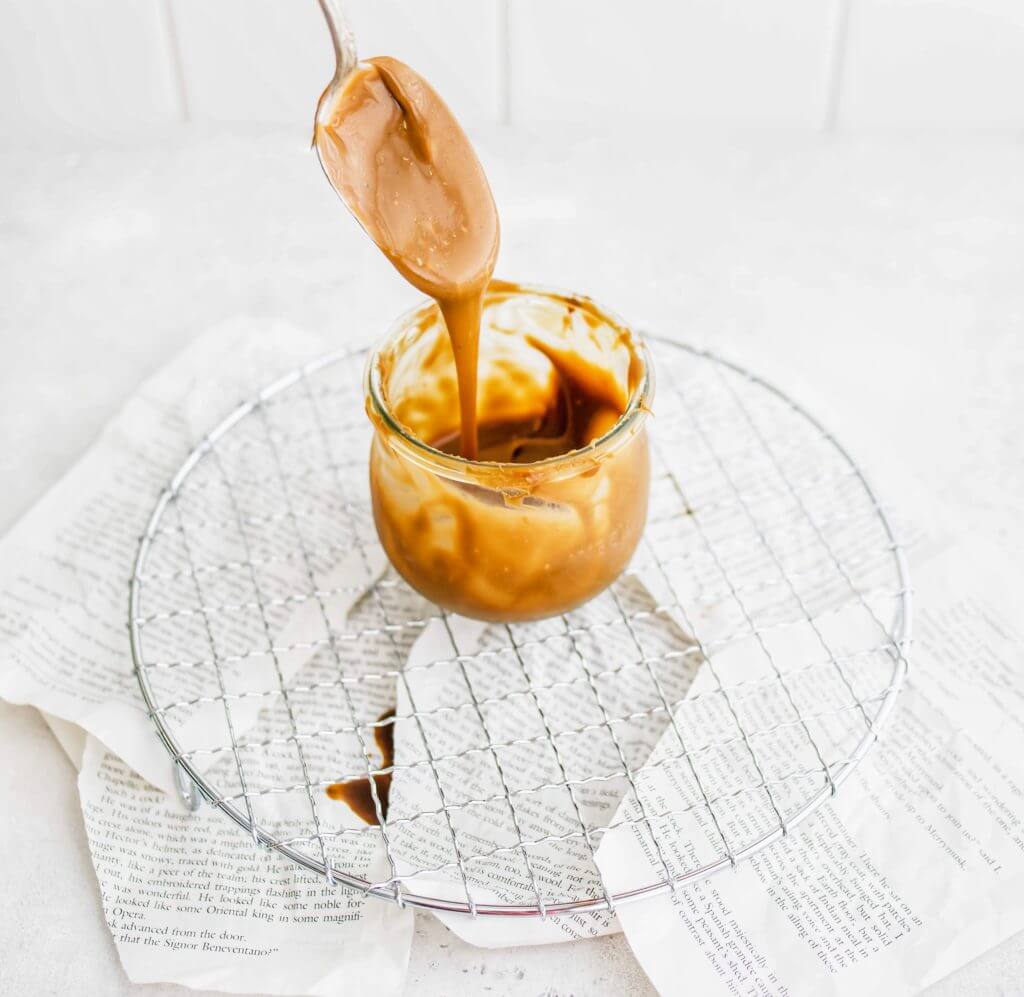 What are the best Paleo and Keto sweeteners to use for this Caramel Sauce recipe?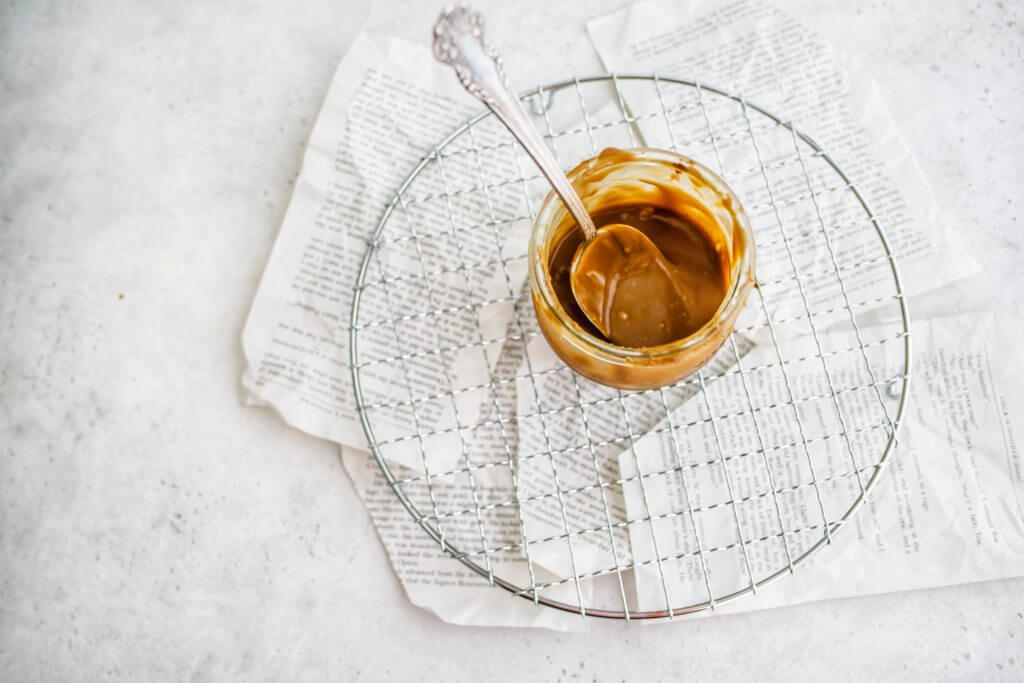 Tips for getting the best Keto Caramel Sauce?
Think slow and steady for this recipe. If you try to rush the caramel, it will burn and you will be left with a mess. Be patient and allow it to come together in a 30-40 minute time frame.
When adding the tapioca flour, make sure to dissolve it in water first. This will allow it to mix in completely without clumping.
If using xanthan gum, add in as your whisk vigorously to ensure it incorporates well.
Use a candy thermometer to make sure you get the temperature right. You want the caramel to reach 350F.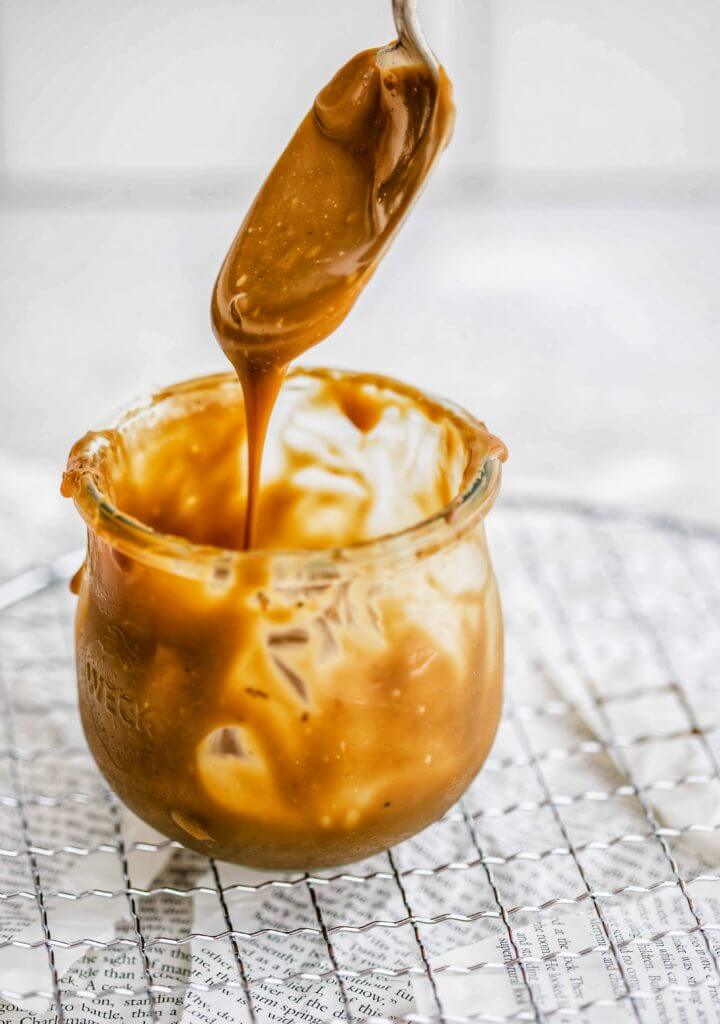 How long can this Caramel Sauce last in the fridge?
If stored in an air tight container, such as a Weck Jar, it will last up to 2 weeks. Simply remove and reheat. See reheating instructions below:
If the caramel sauce is in a microwave-safe container at room temperature, microwave it on high power for 1 minute, stirring twice. If cold, it will take a few seconds more. Alternatively, place it in a bowl in a pan of simmering water and heat, stirring occasionally, until warm, about 7 minutes
Be sure to click on the picture below to save this to your Pinterest Board
Shop my post

Click below for more of my favorite dessert recipes!
Print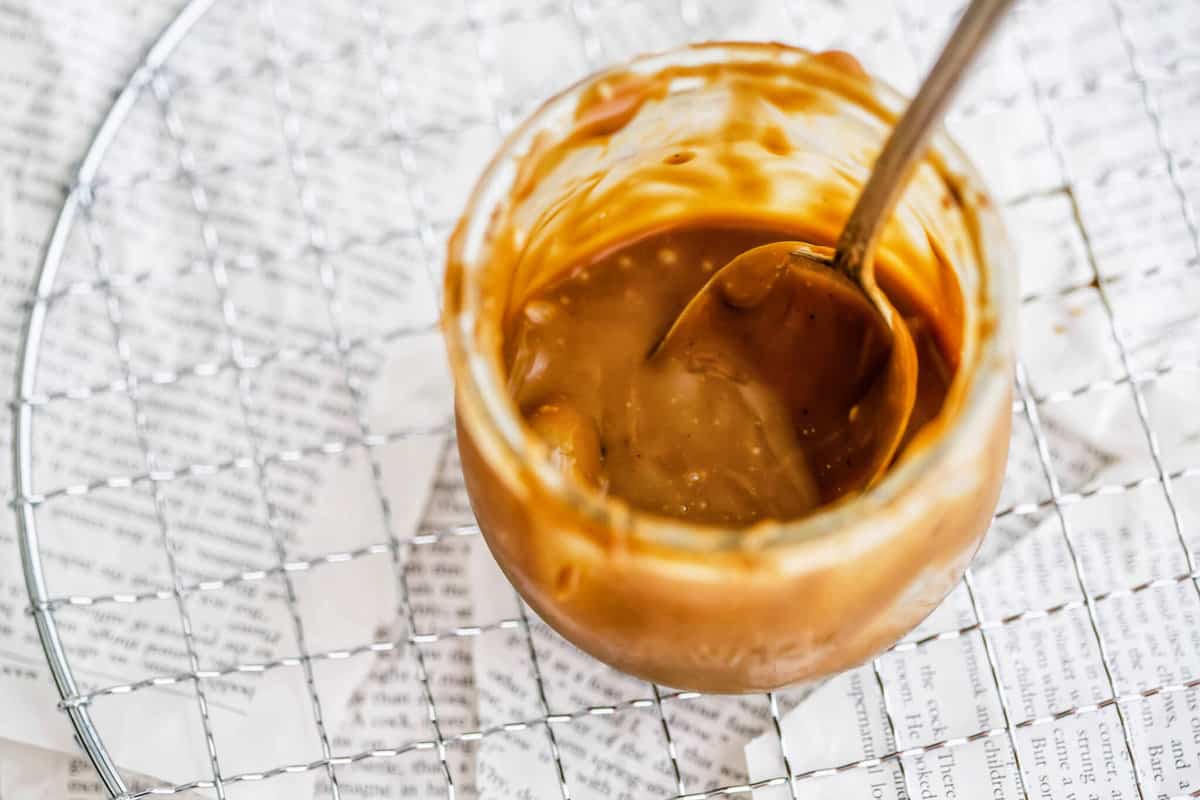 Keto/Paleo Caramel Sauce
Total Time:

45 minutes

Yield:

8

servings

1

x
Instructions
Shake the canned coconut milk to mix. Transfer the milk along with the sweetener and a pinch of salt to a sauce pan over medium/high heat. Bring to a gentle boil.
Reduce heat to a gentle simmer. Simmer for 30-35 minutes. It is important to continue to stir occasionally, until the mixture becomes a dark caramel color.
Once the sauce has turned dark and has a thick consistency, remove from the heat and whisk in the xanthan gum vigorously (or sub the dissolved tapioca flour for Paleo here) along with vanilla extract.
This sauce can be served warm or straight from the refrigerator. As it cools, the color of the caramel will become lighter. Store in an air tight jar for up to 2 weeks.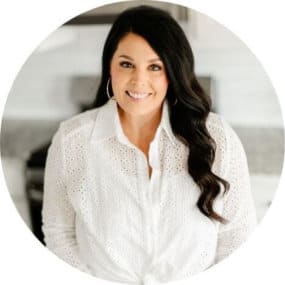 About Me
Welcome to Healthy Little Peach. I'm Mac, the lady behind the recipes. I believe in living a healthy lifestyle that consists of a mix of healthy whole foods, and full-fat comfort meals. Life is too short not to enjoy good food while maintaining a healthy body and mind. Here you will find gluten-free, dairy-free, paleo, keto, and even full-fat comfort recipes. Let's have fun in the kitchen together!