This post contains affiliate links
Need a great fall treat? This Paleo and Keto Pumpkin Ice Cream is so delightful and creamy. I have included both a churn and no churn version for this recipe. Sometimes I don't have time to churn my ice cream, so I love the fact that this recipe is just as good without using an ice cream maker.
This ice cream makes a great after school snack for the kiddos or even a great after dinner dessert. I love making a big batch and storing it in a freezer proof container in the freezer for a healthy and convenient sweet treat. It will lasts up to 3 months in the freezer!
What are the best natural sweeteners to make this Paleo/Keto Pumpkin Ice Cream?
I usually try to watch my sugar count most days because I'm insulin resistant and have to take medication to stay on track. However, I still like to enjoy a sweet Paleo or Keto treat every now and then. To remedy my sugar situation, I will incorporate natural sweeteners that won't affect my blood sugar and that doesn't have a high sugar count. Below are my top favorite Paleo and Keto sweeteners. Be sure to click on the links to shop the brands I use and like.
Wait, doesn't tapioca and arrowroot flour have carbs? How is it still considered Keto in this Pumpkin Ice Cream?
1 tsp of tapioca flour, which is what the recipe calls for, only adds 2.2 grams of carbs the the recipe. If that doesn't fit into your lifestyle, feel free to remove it. The tapioca flour give the ice cream a nice texture and thickness. I follow Keto and the little bit of tapioca flour that I add does not affect me. My suggestion is, listen to your body and do what works for you! Gelatin powder is also a great option to use to thicken sauces and to use in recipes for Keto.
Click on the picture below to save this to your Pinterest Board
Shop my post:

Love this recipe, be sure to check out my other favorite below:
Print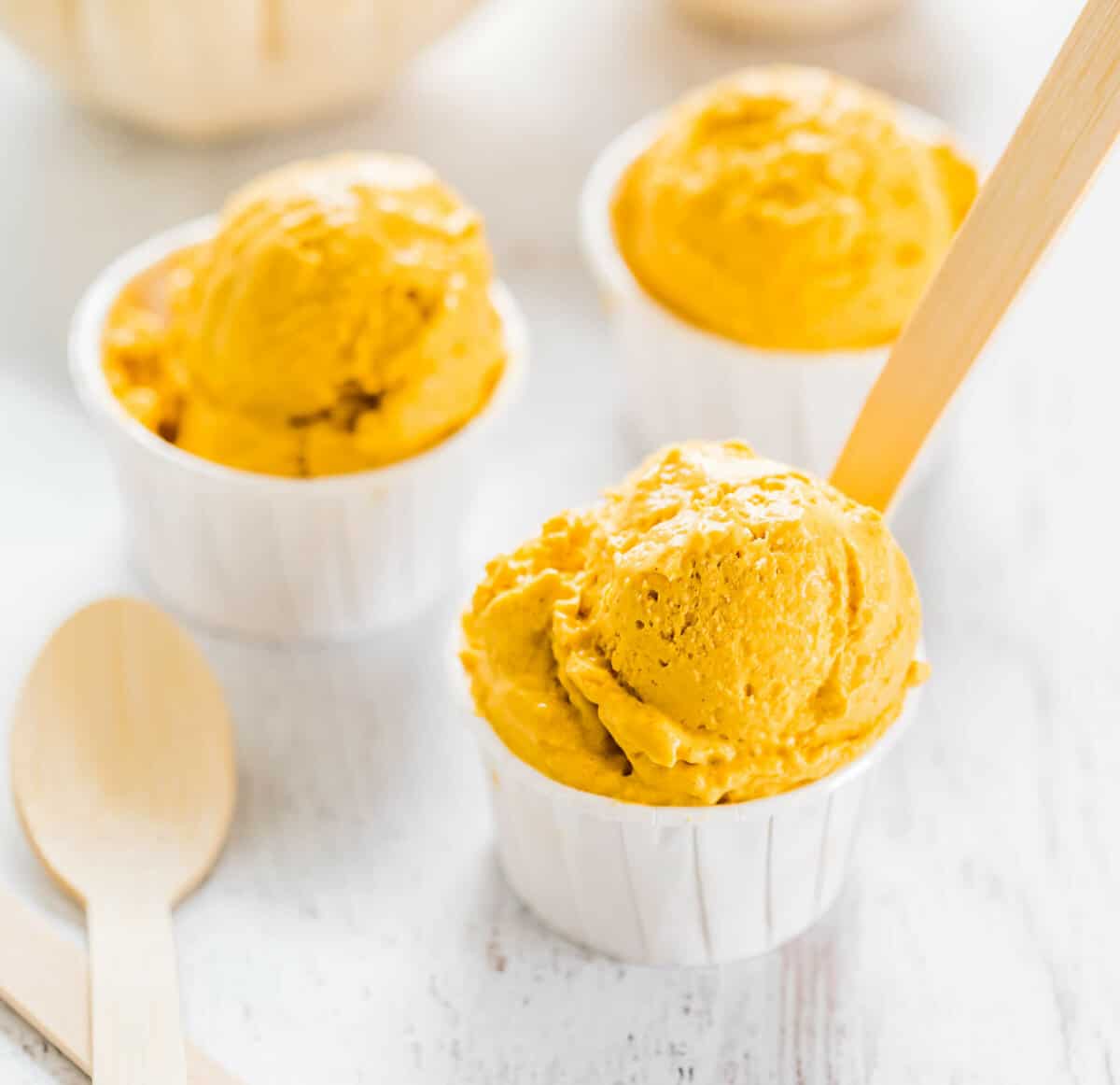 Keto + Paleo Pumpkin Ice Cream
Total Time:

23 minute

Yield:

8

servings

1

x
Instructions
Ice Cream Maker Method
1 hour before making ice cream, add the ice cream canister to the freezer to chill.
Add the 2 cans of coconut milk, natural sweetener of choice ( I used Monk Fruit), vanilla extract, pumpkin puree and spices to a high-speed blender. Blend all ingredients on high until smooth and combined.
Transfer the liquid ice cream mixture to the chilled canister.
Follow the instruction on your ice cream maker. (I added ice and rock salt around the canister and allowed it to churn for 15 minutes). All ice cream makers are not the same so be sure to follow the instructions of your machine.
No Churn Method
Add the liquid ice cream mixture to a freezer-safe container and transfer to the freeze.
Allow it to sit in the freezer for 5-6 hours. Remove a couple of times during the 5-6 hours and mix with a spoon. Before serving, allow ice cream to sit 5-10 minutes so it's easier to scoop.
Notes
Will last in the freezer for up to 3 months in a freezer proof container.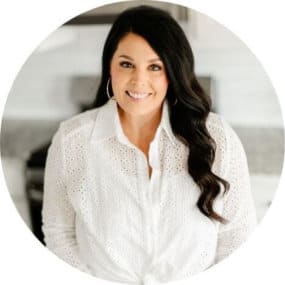 About Me
Welcome to Healthy Little Peach. I'm Mac, the lady behind the recipes. I believe in living a healthy lifestyle that consists of a mix of healthy whole foods, and full-fat comfort meals. Life is too short not to enjoy good food while maintaining a healthy body and mind. Here you will find gluten-free, dairy-free, paleo, keto, and even full-fat comfort recipes. Let's have fun in the kitchen together!