Strawberry Banana Chia Seed Pudding
June 13, 2018 | Author: Ashley McCrary
This post contains affiliate links
Sweet Summertime is here and that means being home with my two cuties everyday. It also means that I will be fighting with Eloise over what she will eat every morning for breakfast. Nora is easy because she is just a baby and will be drinking her milk, haha. The morning will usually start off with me asking Elle what she wants to eat. She will usually say something crazy like cake, a donut, a bag of chips or a slice of pizza. My answer is always NO, and i'll ask again what she wants to eat. Ultimately, I make the choice because she thinks she is living in Fairytale land where she can splash in a chocolate waterfall and climb a lollipop tree.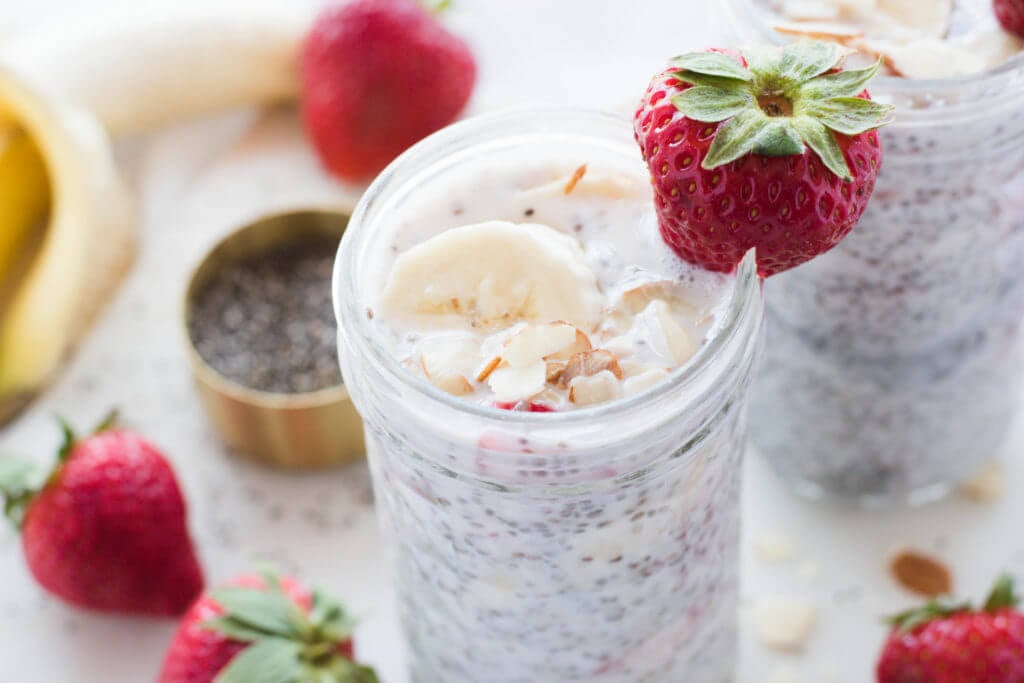 To compromise with her demands, I love recreating healthy recipes that taste so amazing it makes her believe it's better than a DING DANG DONUT. This Strawberry Banana Chia Seed Pudding is almost too good to actually be healthy and serves her 3 year old taste buds perfectly. The main reason I love this recipe so much is because it can be made the night before and chilled in the fridge for an easy breakfast. Not only did Eloise love it, but Joel did too. Instead of his protein shakes in the morning, I am planning to start making this pudding with a scoop of protein powder that will be easy for a grab and go breakfast for him.
The moral to this story is to trick your kids and make them believe what their eating is really a treat, but it's actually healthy.
Click below to save to your Pinterest board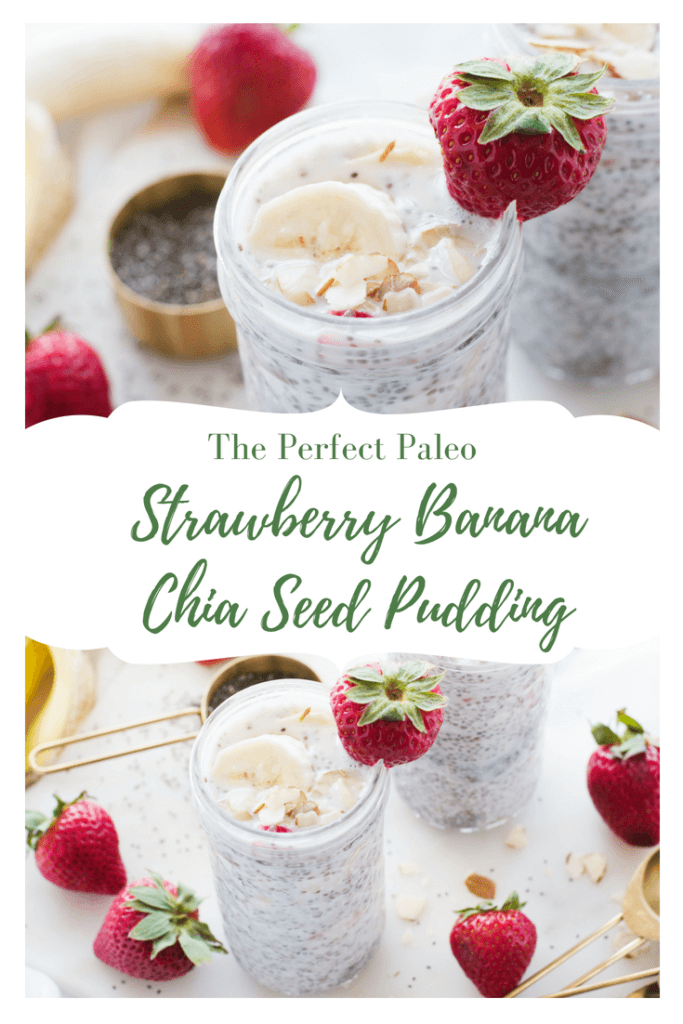 Strawberry Banana Chia Seed Pudding
A creamy gluten and dairy free chia seed pudding mixed with strawberries and bananas.
Total Time:

10 minutes

Yield:

1

serving

1

x
1/4

chia seeds

2

strawberries

1/2

banana

1 tsp

vanilla extract

1 tbsp

maple syrup

1 tsp

shredded almonds

1 Cup

unsweetened almond milk
Instructions
Add 1/4 cup chia seeds to a mason jar
Slice the banana and strawberries and add the slices to the top of the chia seeds.
Pour your almond milk over the chia seeds and fruit.
Add in the vanilla extract and maple syrup.
Put the lid on your mason jar and shake. Add to the fridge to chill overnight or at least 6 hours.
Once chilled, remove from fridge and top with fresh banana slices and slivered almonds.
Author:

Ashley McCrary

Prep Time:

5 mins

Cook Time:

5 mins

Category:

Breakfast, Dessert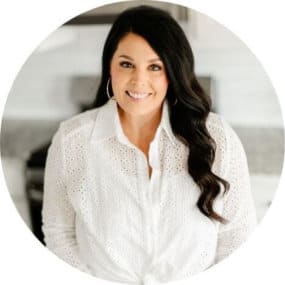 About Me
Welcome to Healthy Little Peach. I'm Mac, the lady behind the recipes. I believe in living a healthy lifestyle that consists of a mix of healthy whole foods, and full-fat comfort meals. Life is too short not to enjoy good food while maintaining a healthy body and mind. Here you will find gluten-free, dairy-free, paleo, keto, and even full-fat comfort recipes. Let's have fun in the kitchen together!