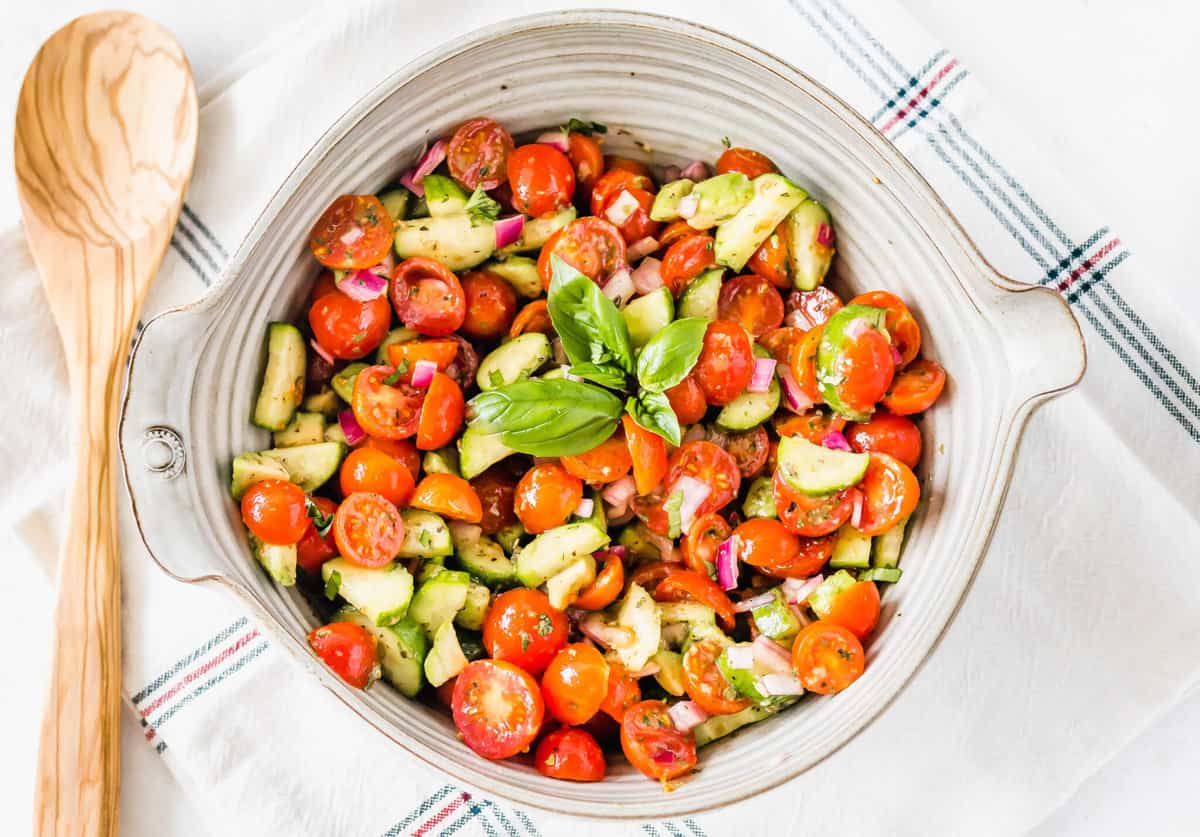 Summer is in full swing, so be sure to take full advantage of the beautiful produce that is currently in season. My easy and quick Tomato Cucumber Salad is one of my summertime favorite. I love heading to my local farmer's market and stocking up on fresh tomatoes and other veggies straight from the garden.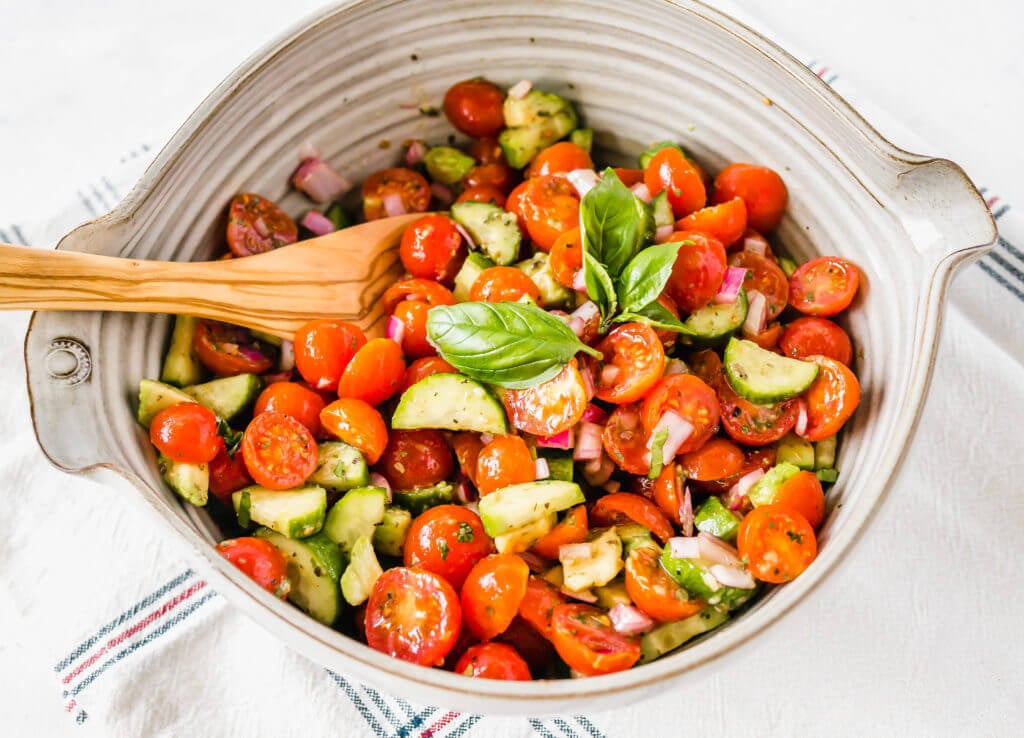 This recipe includes, juicy grape tomatoes, sliced cucumber, chopped avocado, and diced red onions all drenched in olive oil,red wine vinegar and seasoned with oregano, basil, salt and pepper. This dish pairs so well with grilled chicken, steak, pork chops, and BBQ.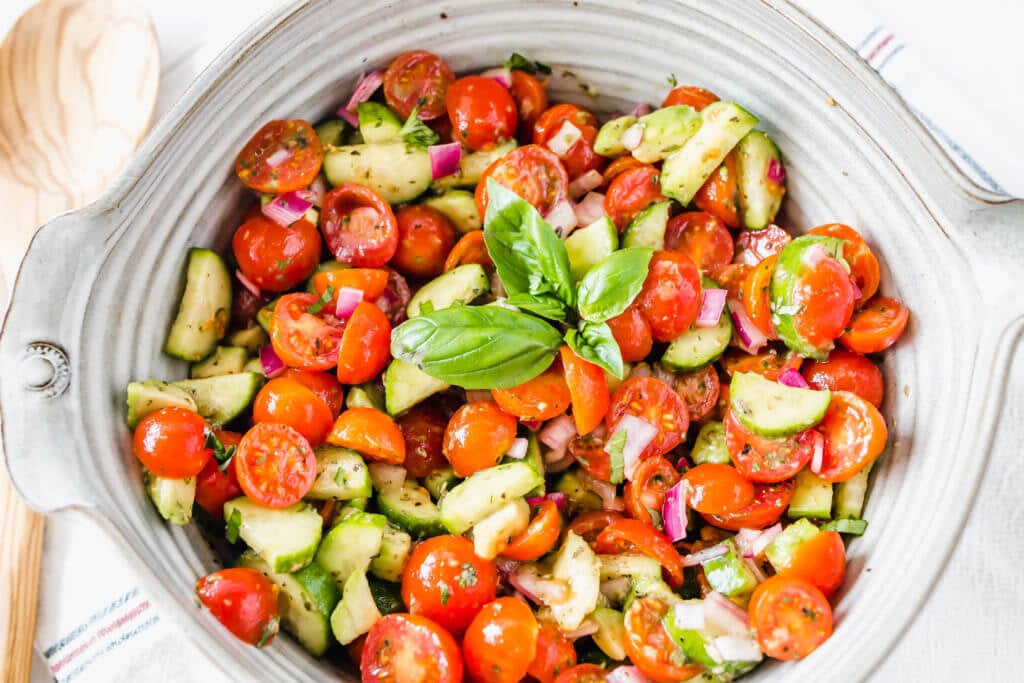 How long will this Tomato Cucumber Salad last in the fridge?
Due to the avocado, I would try to consume immediately or within a couple of days. If you keep it in the fridge any longer you have a risk of the avocados turning brown.
If you are wanting to prep this for meals during the week, simply make this recipe and omit the avocado. Before serving, add the avocado to the salad and combine well with a spoon. This salad is perfect served with a juicy chicken breast and really makes for a flavorful lunch during a busy week.
Shop this post:

If like this recipe, be sure to check out some other favorites below:
| | |
| --- | --- |
| | |
Wash all the veggies and chop the red onions, halve the grape tomatoes, remove the pit and skin from the avocado and cube, and slice the cucumbers.

In a large bowl, transfer the tomatoes, cucumbers, red onion, and avocado and mix together with a spoon.

In a small bowl, whisk together the olive oil, lemon juice, red wine vinegar and seasoning. Pour over the tomato salad and mix until well combined.
Tags : paleo salads, salad, tomato cucumber salad, tomato salad, whole30 sallads