Mezcal Tini Cocktail (Smokey and Balanced)
Published Mar 25, 2021 Updated Jul 11, 2023
This post may contain affiliate links. Please read our disclosure policy.
Mezcal Tini Cocktail
Recently, my husband and I visited one of our favorite places at Big Cedar Lodge, Top of The Rock. We attended their Cocktails in The Kitchen class and learned all about Mezcal. Additionally, we even got to make a Mezcal Tini Cocktail. Top of The Rock's mixoligist was so kind to share the recipe and even gave me their handmade smoked salt. So, if there is one new cocktail to try, this is it. This cocktail has easily become my new go-to because it's so unique.
Tips and Tricks for this Mezcal Tini Cocktail
Use fresh lemon juice and not the fake stuff. It makes a big difference in the ending taste of the drink.
Always add ice to the shaker before shaking. The makes the drink a thousand times better.
Buy high quilaty Mezcal. Below are my favorite brands that are qulaity and affordable:

El BuHo
Banhez Mezcal
Fidencio Classico
El Silencio Espadín
Montelobos Mezcal Joven

Mezcal has a nice smokey tate, so riming the glass with smoke salt, really takes this drink over the top.
What is Mezcal Montelobos?
According to The Rum Howler Blog, "Montelobos Mezcal Joven is an artisanal mezcal made in Santiago Matatlán Oaxaca. The spirit is crafted by Montelobos agave expert Iván Saldaña according to his vision and passion for agave and with respect for traditional production methods. Montelobos which means mountain of wolves is an unaged mezcal produced from 100 % organic Highland Espadin agave (sourced in Santiago Matalán Oaxaca).
Montelobos Mezcal Joven is described upon the label as an Artesanel Mezcal which means, that it must adhere to the following production techniques:
Cooking: Agave piñas must be cooked in underground pits or above ground masonry ovens.
Milling: Wooden mallet, tahona, Chilean/Egyptian mill, cane press, or chipper.
Fermentation: Fermentation is performed in rock pits, in-ground pits, tree trunks, clay urns, wooden vats, or animal hide. The fermentation may include agave fibers.
Distillation: Distillation has to be fueled by direct fire beneath a boiler of either copper or clay. The head or "hat" of the still may be made of clay, wood, copper, or stainless steel."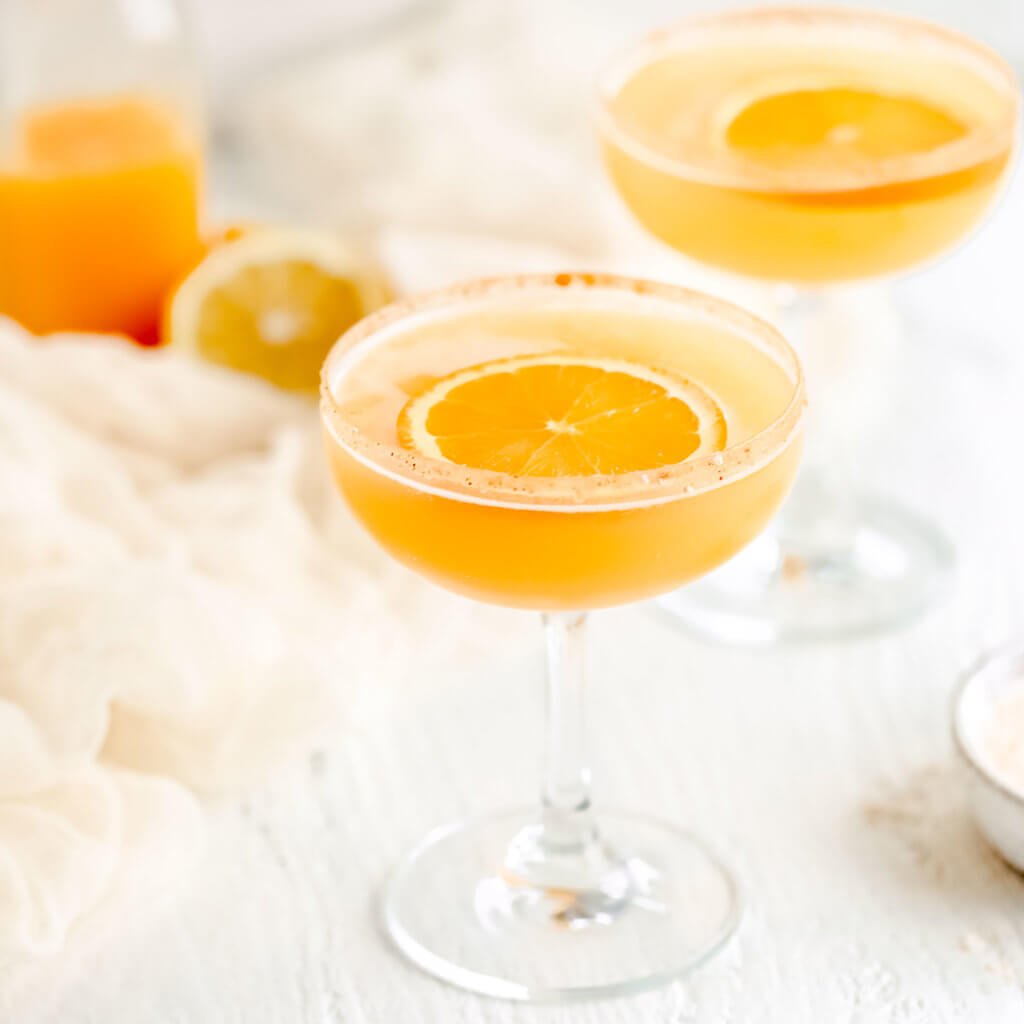 How is Mezcal Different from Tequila?
Although these two may look the same, they do have differences. Mezcal has a nice smokey flavor compared to tequila. While the two Mexican spirits are both made from agave, that's where the similarities end. Tequila is typically produced by steaming the agave inside industrial ovens before being distilled two or three times in copper pots. Mezcal, on the other hand, is cooked inside earthen pits that are lined with lava rocks and filled with wood and charcoal before being distilled in clay pots.
Click here to read more abut mezcal vs. tequila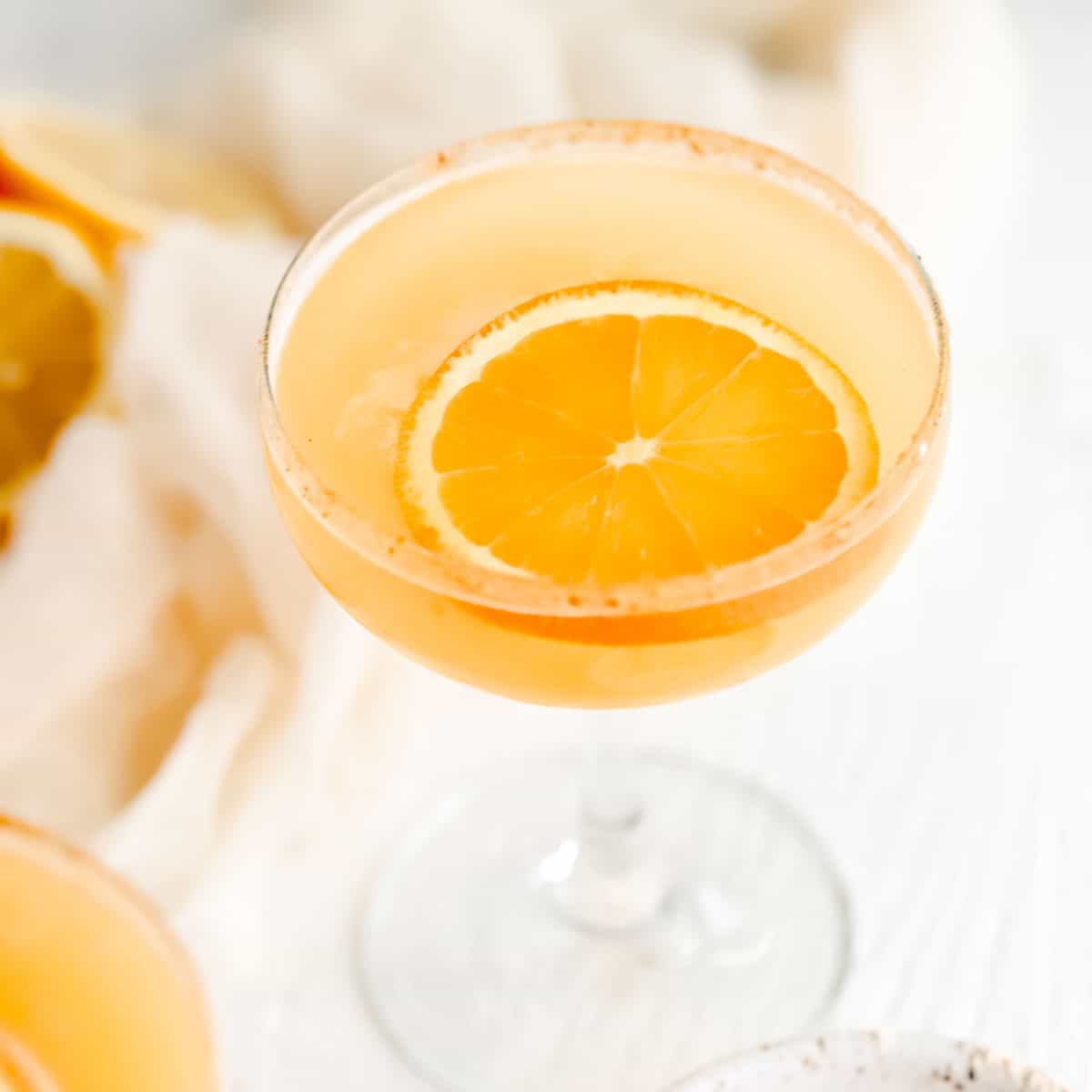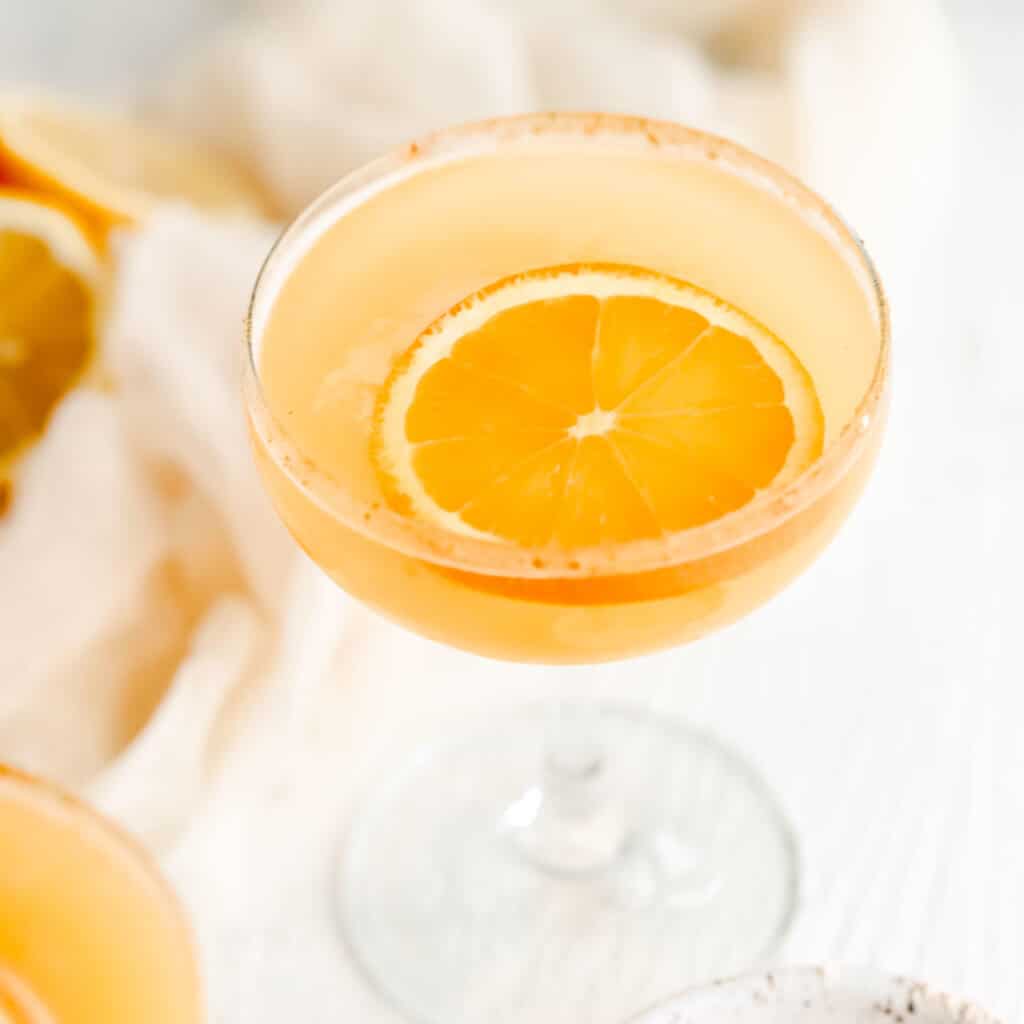 What is Ancho Reyes Liquor?
Ancho Reyes is based on a 1927 recipe from Puebla, a town in Mexico known for its ancho chiles, which are dried and smoked poblanos. The liqueur is a tasty addition to classic cocktails like the Margarita, Daiquiri or Paloma, or it can be used in original concoctions. (According to Liquor.com)
In conclusion, if you are looking for a new cocktail that has a unique flavor, this one is for you. The smokey flavor mixed with the passion fruit puree makes it explod with flavor. Not only is it a great drink in general, but it will add a great touch to your next date night.
Shop my Mezcal Tini Cocktail Post

Want More Cocktail Recipes?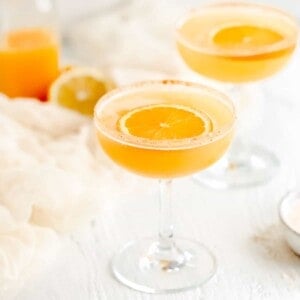 Mezcal Tini Cocktail
This Mezcal Tini Cocktail is a smokey and balanced drink filled with Mezcal, passion fruit puree, lemon juice, Ancho Reyes and finsihed with a orange slice and rimmed with smoked salt.
Ingredients
1.5

oz.

Mezcal Montelobos

0.5

oz.

Ancho Reyes liquor

0.5

oz.

fresh lemon juice

2

oz.

passion fruit puree

Smoked coarse salt for rim

Garnish

orange slice
Instructions
Fill a shaker with ice along with the rest of the ingredeints. Shake for 20 seconds.

Rim a glass with an orange slice then dip in the smoke salt.

Strain the liquid into the rimmed glass and enjoy!
Nutrition
Serving:
1
cocktail
|
Calories:
190
kcal
|
Carbohydrates:
19
g
|
Protein:
4
g
|
Fat:
2
g
|
Sodium:
422
mg
|
Fiber:
10
g
|
Sugar:
7
g
Nutrition information is automatically calculated, so should only be used as an approximation.
Pin to Pinterest
Don't forget to save this recipe for later. Pin this to your Pinterest Board by clicking on the photo below.
If you try and love this recipe, reviews and comments are always so appreciated. Simply scroll to the bottom of this post and give it a review along with a star rating.