Mac's Favorite Beauty Products
May 21, 2018 | Author: Ashley McCrary
I have received a lot of questions regarding my skin care regimen and my makeup routine, so I thought it would be fun to share all of my favorites.  Below I have listed everything from my favorite skin care, makeup and self care items.
I love saving money and some of my favorite makeup products can get expensive. To balance things out, I will purchase my favorite drugstore makeup items to use during the week and save my expensive makeup for date nights and other special events. I usually buy my Kat Von D products every 2 months and use Revlon Colorstay Whipped Foundation and L'oreal Hydra Powder in between. The Revlon Foundation is great coverage and not too heavy on your skin and the L'oreal powder is an amazing finishing touch.  As far as my expensive makeup, I swear by all things Kat Von D. Her foundation literally covers up any blemish I have on my face and makes it smooth like a baby's bottom. I have never found another foundation that holds a candle to her "Lock It."
As far as skin care, The Philosophy and First Aid brands are by far my favorite. The main reason I love them so much is because they are so gentle on my skin and last forever. The Philosophy brand comes in over-sized bottles and will last me for up to 4 to 5 months. I try to purchase my skin care and makeup at different times so it doesn't become outrageous.
If you want to shop my favorites, simply click on the name and number under each picture board and it will direct you to the link where you can purchase.
1. Purity by Philosophy– QVC-32-oz super-sized Purtiy – QVC- Purity Trio Pack / 2. Purity Moisturizer / 3. The Microdelivery Peel / 4. Amazing Grace Lotion / 5. First Aid Eye Duty / 6. First Aid Ultra Repair Cream
1. Kat Von D Lock It Foundation-Neutral 48 / 2. Kat Von D Setting Powder / 3. Great Lash Mascara / 4. Philosophy Amazing Grace Perfume / 5. Kat Von D Tatoo Eyeliner / 6. Tarte Blush / 7. Pro Fusion Contour Kit / 8. Pro Fusion Nude Eyes / 9. Sephora Brightening Drops / 10. Too Faced Peach Lip Gloss / 11. Milani Baked Bronzer Dolce / 12. Plume Eyebrow Cream / 13. Elf Face Primer
1. Ponds Cold Cream / 2. No7 Eyeliner / 3. Revlon Whipped / 4. L'oreal Hydra Powder / 5. L'oreal Visible Lift Baked Blush / 6. Essie Nail Polish / 7. Milani Baked Bronzer Dolce / 8. Elf Face Primer / 9. Great Lash Mascara
1. Face Brushe Set / 2. Eye Brushe Set / 3. Lipstick Storage / 4. Powder Brush / 5. Foundation Brush
1. Eyelash Curler / 2. Electric Face Cleaner / 3. Pedi Perfect / 4. Gelous / 5. Gray Away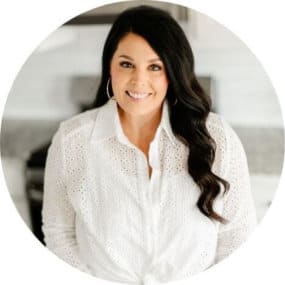 About Me
Welcome to Healthy Little Peach. I'm Mac, the lady behind the recipes. I believe in living a healthy lifestyle that consists of a mix of healthy whole foods, and full-fat comfort meals. Life is too short not to enjoy good food while maintaining a healthy body and mind. Here you will find gluten-free, dairy-free, paleo, keto, and even full-fat comfort recipes. Let's have fun in the kitchen together!