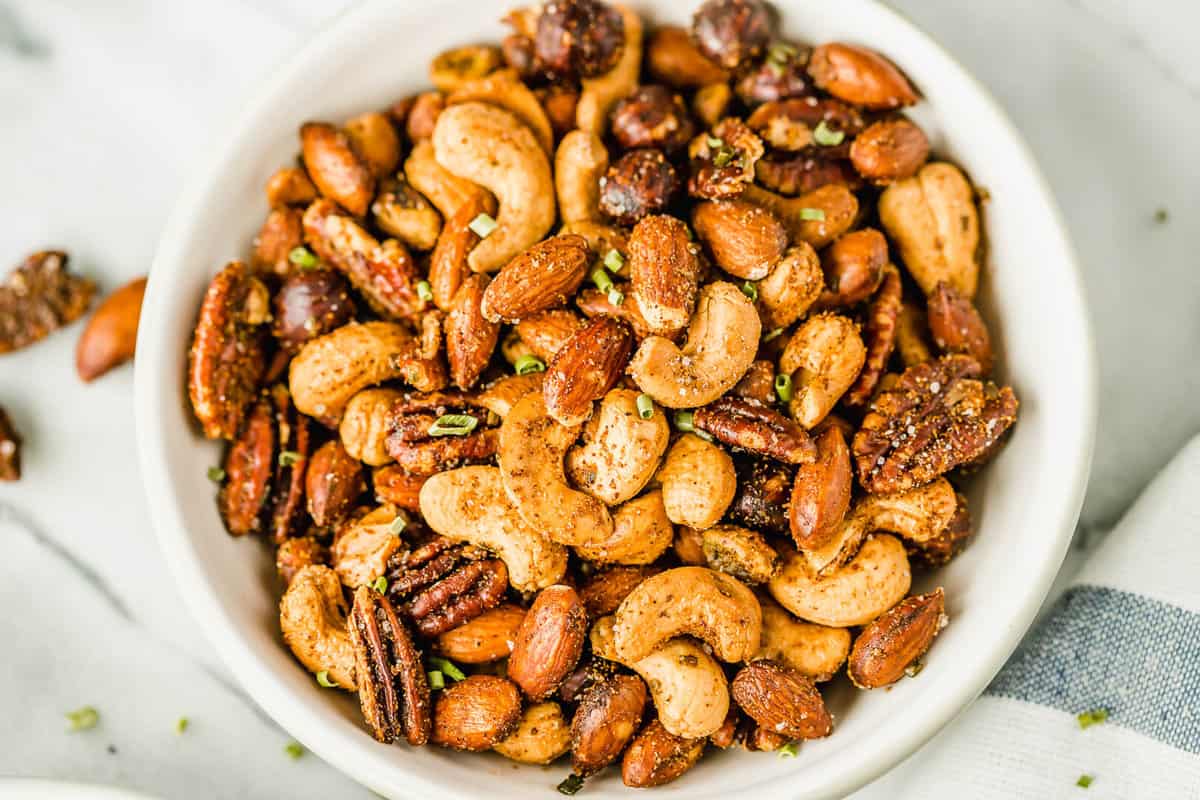 Whole30 + Paleo + Keto Onion & Chive Mixed Nuts
These onion and chive mixed nuts are the perfect snack or salad topping option. These crunchy treats are Whole30, Keto and Paleo compliant and taste identical to a sour cream and onion potato chip.
Well, Super Bowl is finally here. We love game day at my house, but I have to admit, we are a little bummed that our beloved Chiefs didn't pull it off this year. We are still going to try to enjoy the game by chowing down on all the yummy appetizers I have on the menu. My number one item on the list is my brand new Onion and Chive Mixed Nuts that taste identical to sour cream and onion chips. They are absolutely to die for.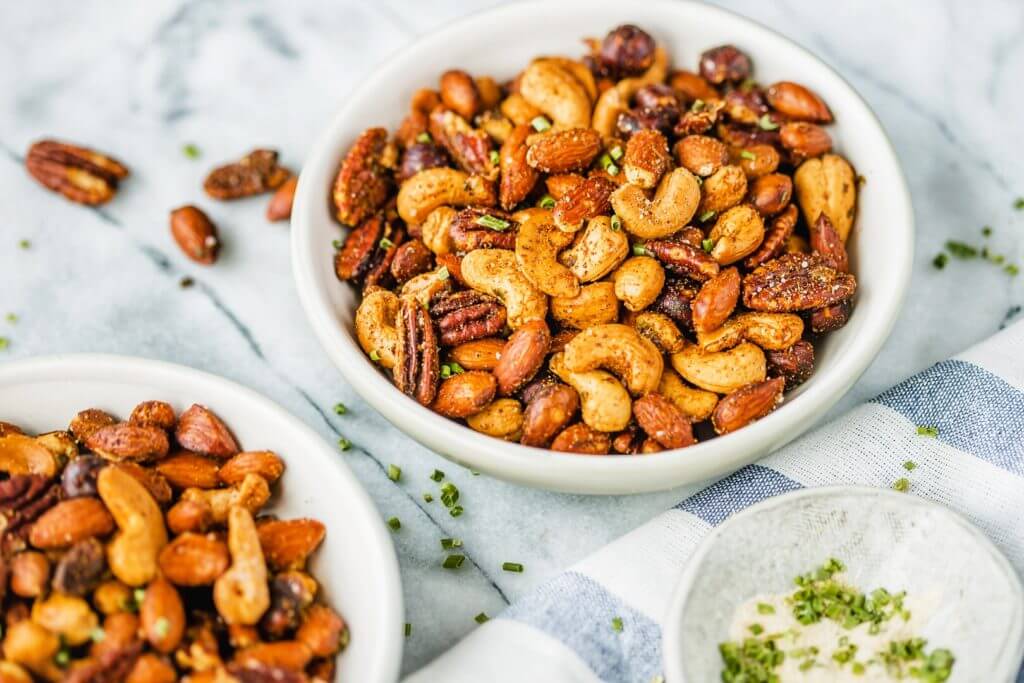 The best way to add flavor and texture to nuts is with seasoning. I combined onion powder, dried chives, garlic powder and salt to make the most incredible mixture that really brings out so many amazing flavors in the mixed nuts. I use the combination of cashews, hazelnuts, almonds, pistachios and pecans. You can add peanuts if you would like, but we opt to keep it Paleo and Whole30, so I never add those in.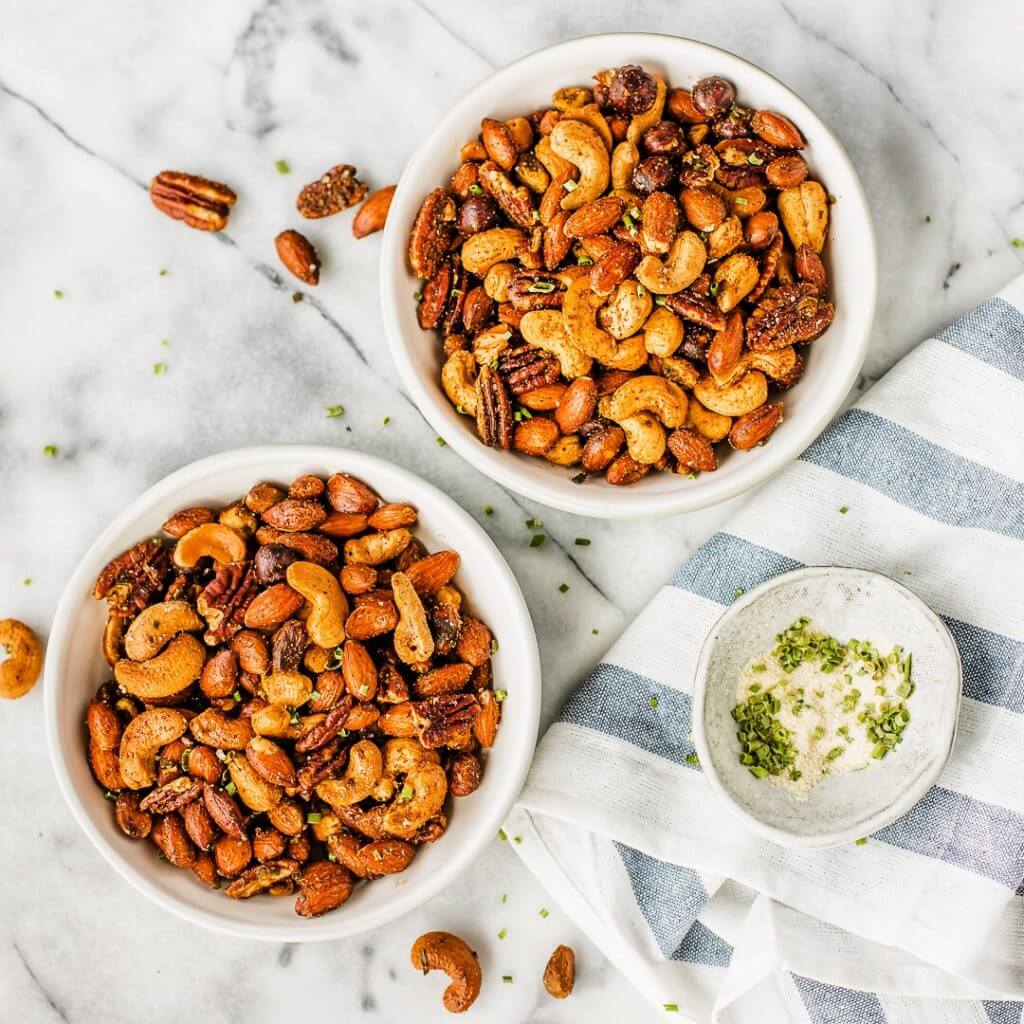 If you have been searching for the are the perfect crunchy addition to a salad or protein bowl, and also a savory snack, then you are in luck because these are perfect for all of those things. I love to grabbing a handful when my energy is zapped and I need a little something extra. These also serve as an amazing appetizer at your next party or get together.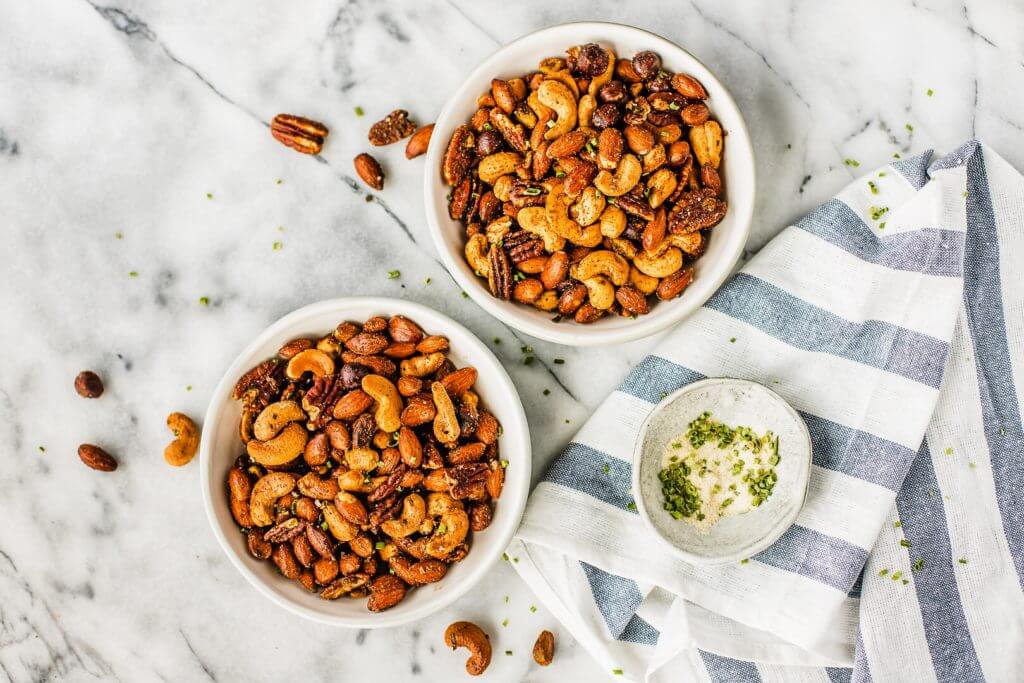 Click the picture below to save this recipe to your Pinterest board.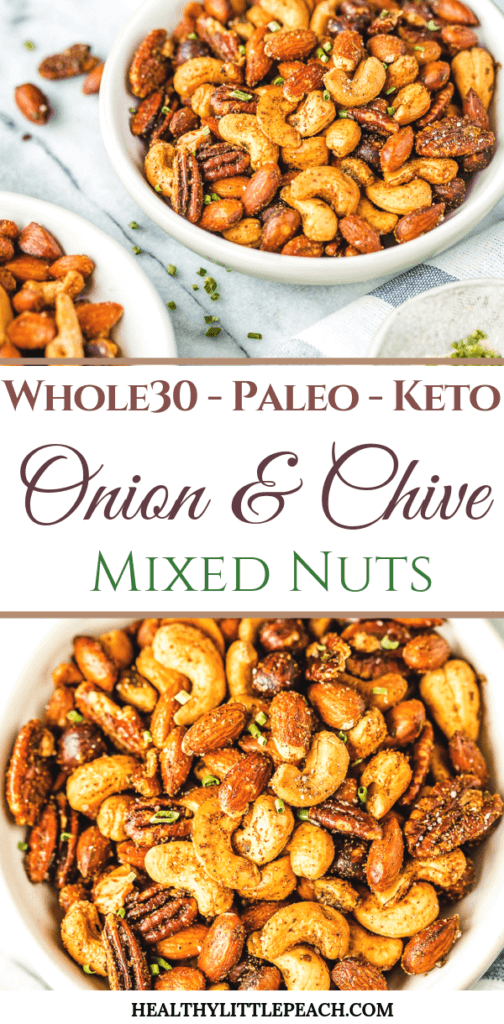 Shop my favorite kitchen essential for this recipe:
If you like this post, be sure to check these out: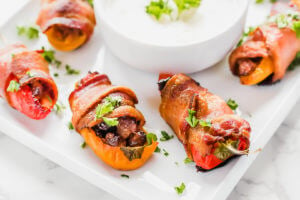 | | |
| --- | --- |
| | |
Preheat oven to 350 degrees F. Line baking sheet with parchment paper.

In a large mixing bowl add 3 1/2 cups of mixed nuts (a blend of cashews, pecans, hazelnuts, pistachios, and almonds along with the olive oil and seasoning. Mix together until evenly combined.

Place the coated mixed nuts on the parchment paper.

Bake 20 minutes or until golden brown. Remove pan from oven and allow to cool before serving. for ( If desired sprinkle a pinch of salt over all the nuts right when they come out of the oven.)
Tags : appetizer, chive and onion mixed nuts, clean eating, dairy free, gluten free, healthy, healthy snacks, keto, low carb, mixed nuts, paleo, Snacks, whole 30