This post contains affiliate links
I love everything about Christmas. The decorations, the movies, Trixie, our Elf on the Shelf, and of course, all the festive holiday food. I have been craving all things chocolate and peppermint because nothing screams Christmas to me like the combination of the two. I have come up with the most delicious Peppermint Brownies that will leave you feeling satisfied without all the holiday indulgent guilt.
Lately, I have been trying to tailor all of my Paleo compliant recipes into a Keto friendly option. I was able to create both a Paleo and Keto version of these delicious Peppermint Brownies. In order to make them Keto compliant, I use Lily's Chocolate Chips that are high quality and don't have a distinct aftertaste like most Keto Chocolate. For the Paleo version make sure to find dark chocolate that is 70% or higher without dairy and sugar added.
What's the difference between Paleo and Keto anyway?
The Ketogenic Diet focuses on manipulating the three macronutrients, which are fat, carbs and protein for those keeping score. The Paleo diet is more about food choices. You eliminate dairy, grains and processed foods, but balance the macronutrients any way you want.
Currently, I practice and balance both styles of eating. I keep my foundation mostly Paleo by eliminating dairy, grains and processed foods but also focus on the Ketogenic aspect by keeping my starch intake low. Due to suffering from Polycystic Ovarian Syndrome or better known as PCOS, I have found that this style of eating has had a positive impact and keeps my symptoms manageable.
Can I freeze these peppermint brownies?
Yes. I will freeze my brownies for up to 3 months. Here is a step by step to freeze your brownies.
Allow brownies to cool completely. Place parchment paper under the brownies and wrap with a triple layer of plastic wrap followed by a layer of aluminum foil.
Make sure to label and date the brownies.
Add to the freezer.
Once ready to thaw, unwrap them from the foil and plastic wrap and let them stand at room temperature for 3 hours. Once at room temperature cut into squares or bars.
Chocolate is considered Paleo…really?
Yes, some dark chocolate is considered Paleo. Make sure to choose an option that's 70% and above dark chocolate and dairy, gluten and soy-free. ALWAYS read your labels to be sure the chocolate doesn't contain any non compliant ingredients. Dairy-free dark chocolate with a high percentage of cacao will not contain refined sugar, milk, or emulsifiers.
Keto Sweeteners? Here is a list of my favorites..
Paleo Sweeteners? Here are a few of my favorites…
These Peppermint Brownies are healthy, so I can have as many as I want…..right?
False! Even though these brownies are considered healthy, it's still important to consume in moderation. The Paleo version still has a pretty high sugar count so you want to have occasionally and as a special treat. Healthy doesn't mean sit down with a big glass of almond milk and consume the entire pan. These are great for a sweet treat every now and then and the perfect addition to your next holiday party dessert.
Click below to save to your Pinterest board:
Love this recipe? Be sure to check out my other favorites below:
---
Print
Keto/Paleo Peppermint Brownies
Total Time:

35 minutes

Yield:

12

Brownies

1

x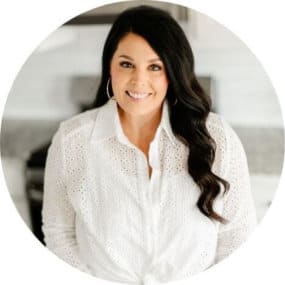 About Me
Welcome to Healthy Little Peach. I'm Mac, the lady behind the recipes. I believe in living a healthy lifestyle that consists of a mix of healthy whole foods, and full-fat comfort meals. Life is too short not to enjoy good food while maintaining a healthy body and mind. Here you will find gluten-free, dairy-free, paleo, keto, and even full-fat comfort recipes. Let's have fun in the kitchen together!