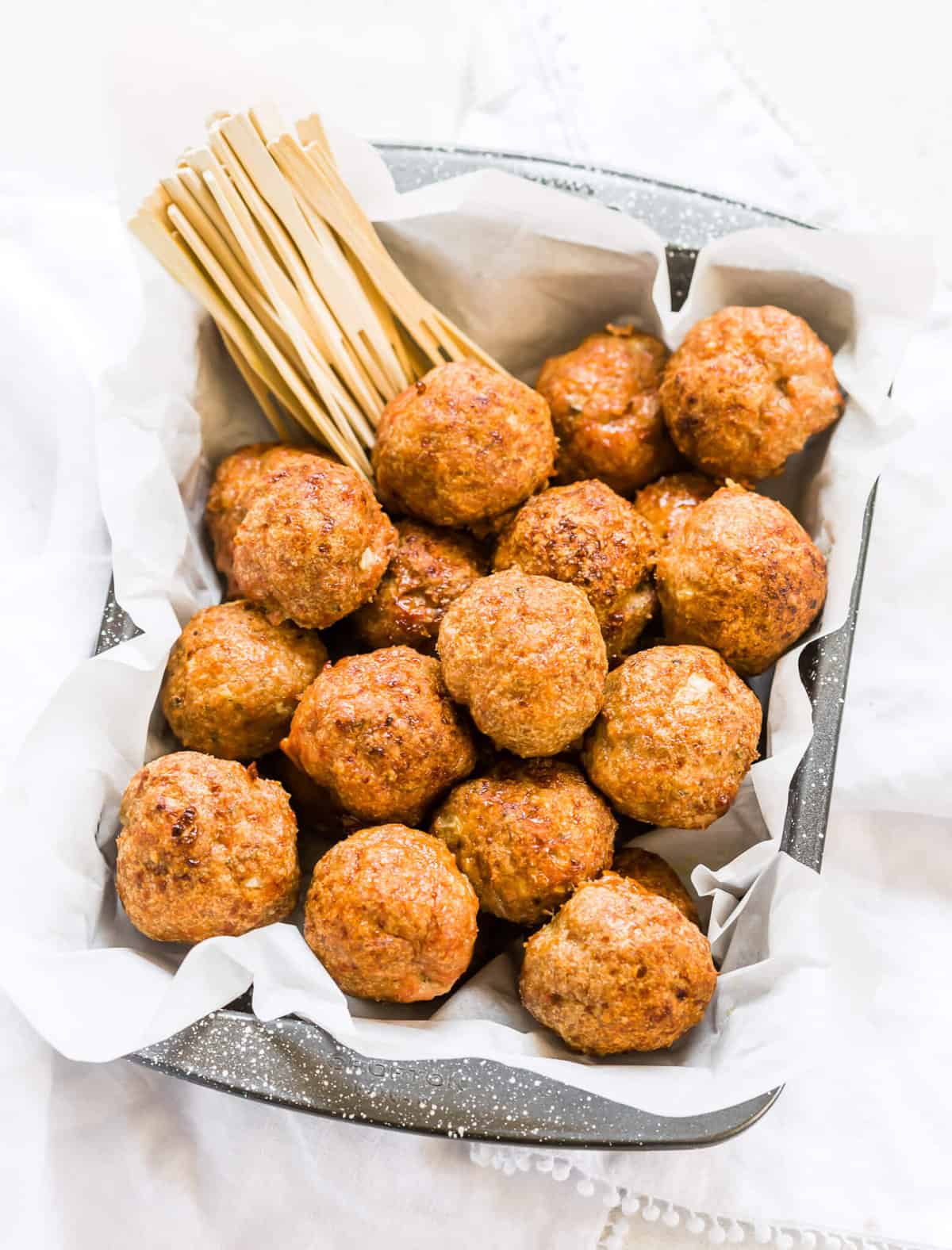 Meatballs are always a good idea….wouldn't you agree? These Keto Turkey Meatballs are so easy to whip up and are perfect for weekly meal prep or a quick dinner. Not only are these Keto, but they are also Whole30, Paleo and gluten free.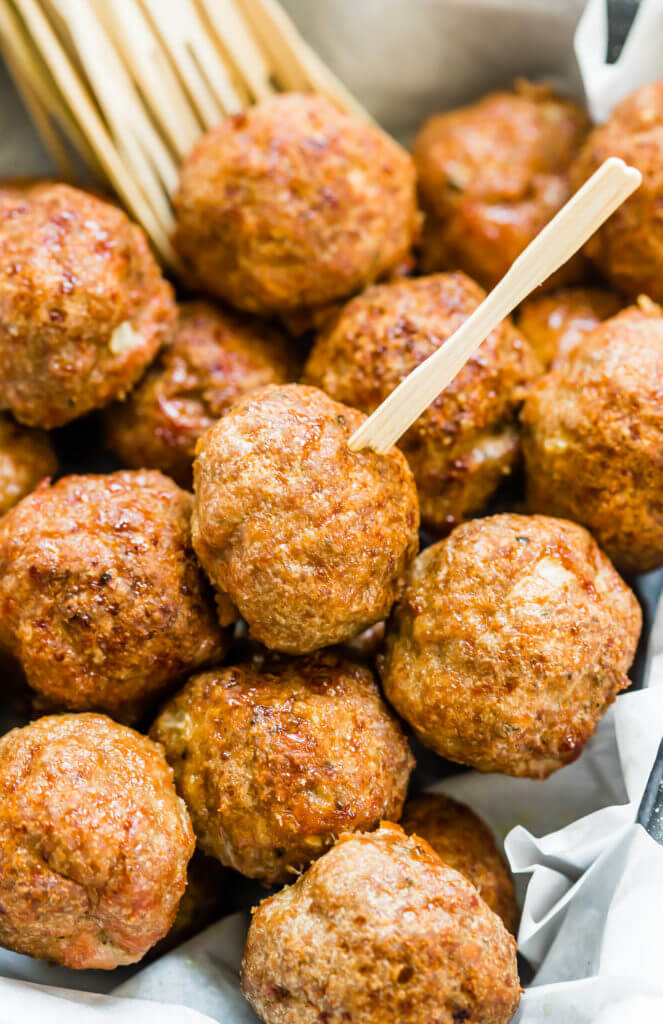 Being able to serve my kiddos and husband a healthy meal that tastes as good as the real thing makes my heart so happy. My 5 year old loves taking these turkey meatballs in her lunch box and I love snacking on them in-between meals. Not to mention, these are perfect for social gatherings, tailgating and Sunday Night Football!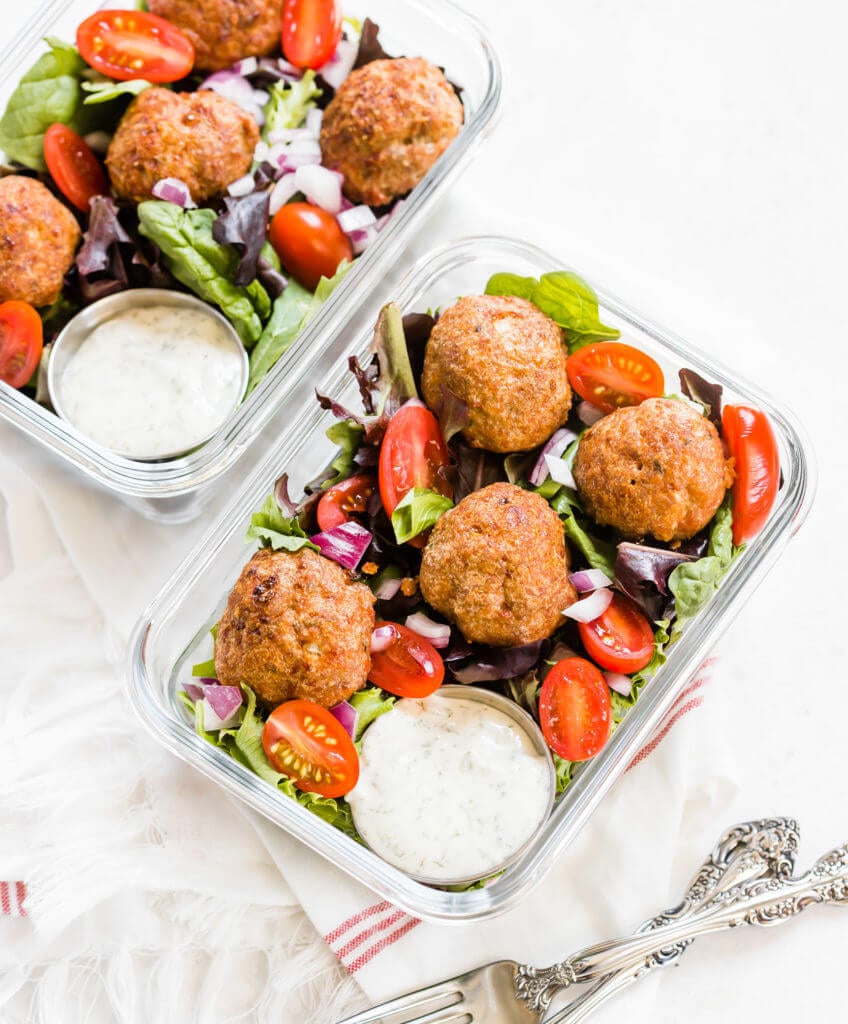 Using ground turkey instead of beef makes these meatballs super lean and the seasoning gives them a ton of flavor. They are also great on salads, over zoodles with marinara or even served with a side of scrambled eggs for breakfast.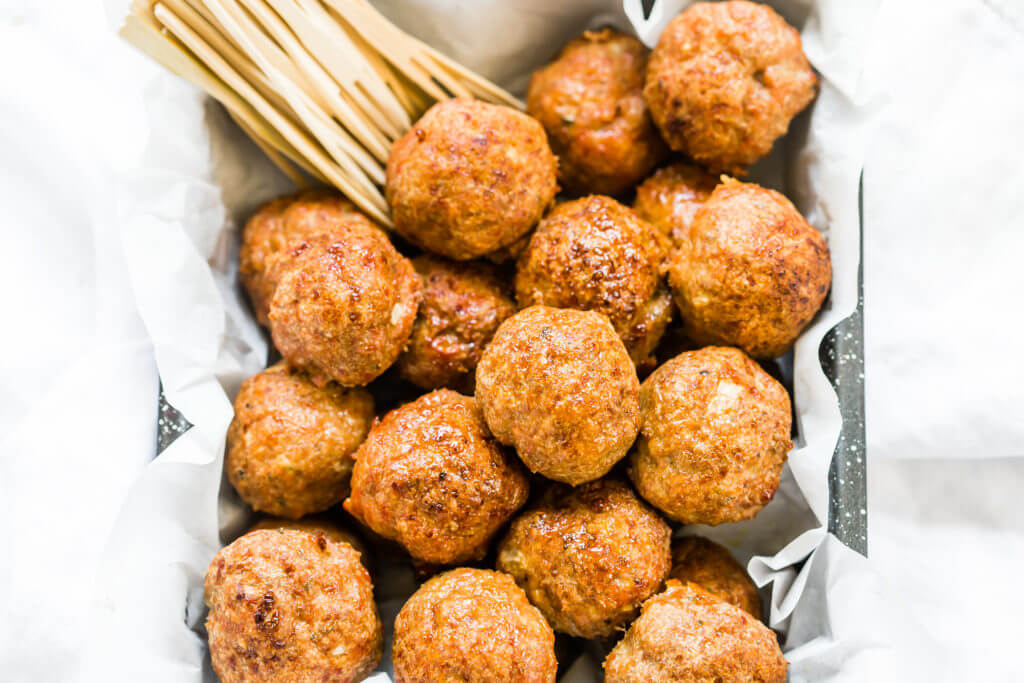 How long will these Turkey Meatballs last in the fridge?
If stored in an airtight container, these meatballs will last up to a week. They also freeze great. I will store in a freezer proof container and they will last up to 3 months. Simply thaw, heat up and serve.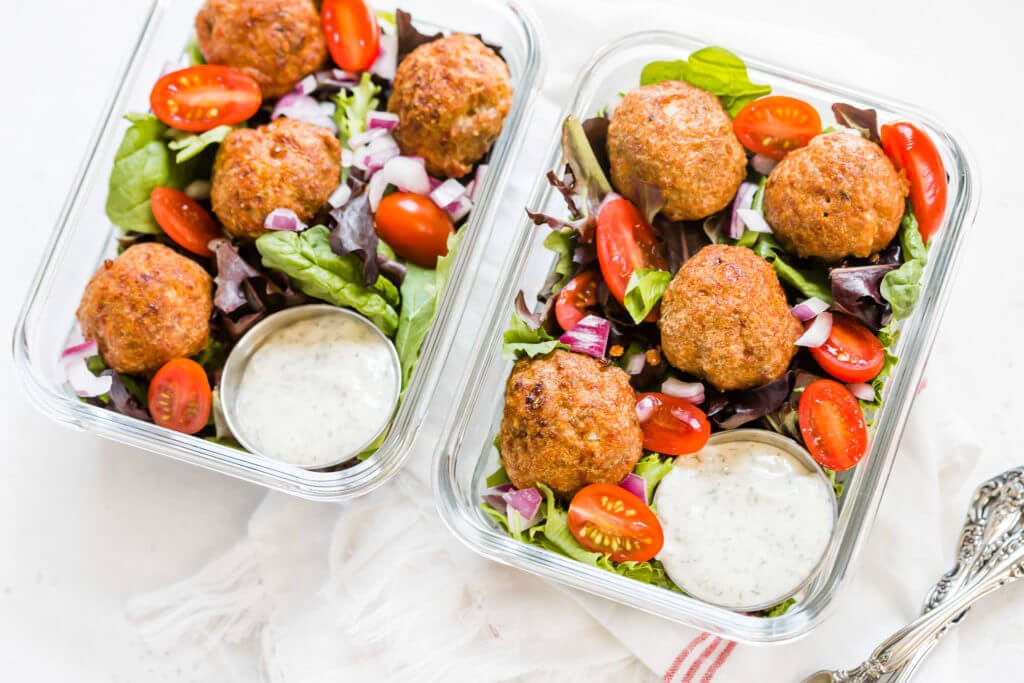 What else can you serve with these Turkey Meatballs for a complete meal for kids and adults?
These meatballs are great to eat all by themselves just as a snack, but they also serve a great meal. I love serving mine over a salad for a quick lunch or even on top of spaghetti squash with marinara sauce. Another unique way to use these as a meal is to stuff a few inside a sweet potato and cover with ranch.
Click on the photo below to save to your Pinterest board.
Shop my post:
Glass Storage Container with Lids
Like this recipe? Be sure to check out my other favorites below:
Tags : keto, meatballs, paleo, Turkey Meatballs, whole30