I love a good meatball, especially my new Sticky Asian Meatballs. You won't even believe that these are Whole30 and Paleo compliant. They serve as a great family dinner served on top of cauliflower rice or as a great appetizer for a party or social gathering. The sauce is the best part of this dish and really steals the show.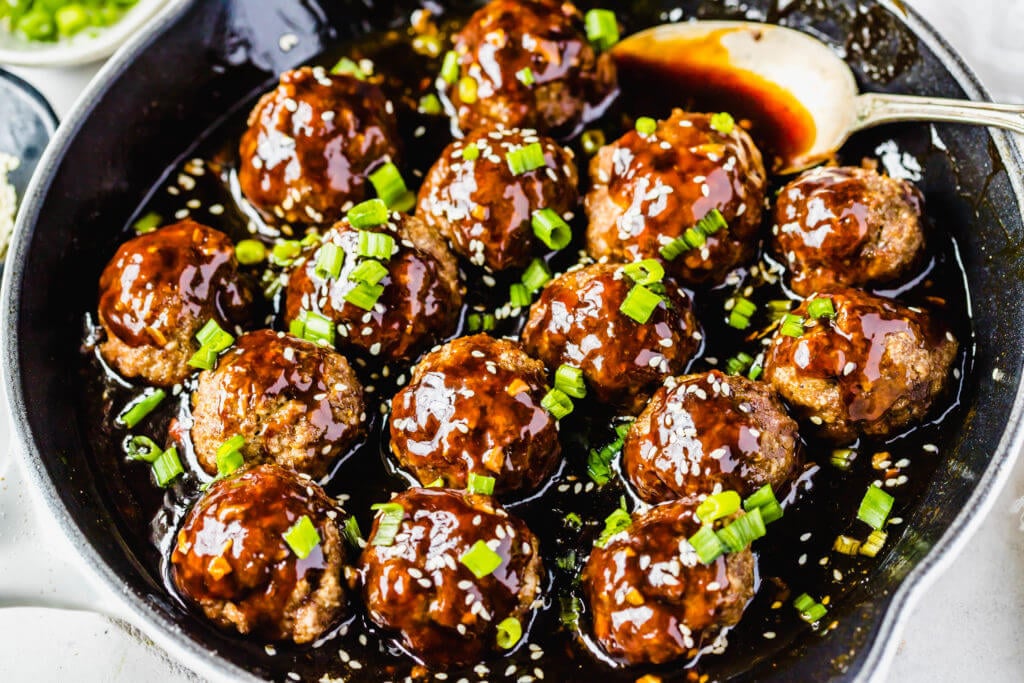 I always love cooking with Asian flavors such as ginger, sesame seed oil and coconut aminos. I'll have to admit, Chinese takeout used to be one of my favorite options on a Friday night. Now that we live Paleo, we only do real takeout on rare occasion. I love to indulge every now and then, but I don't love making it a habit. My mission is to create my favorite dishes in a healthy way and this one will be a monthly or even weekly staple on our menu.
I usually get a ton of questions about recipes so below I am here to answer a few!
Can I substitute anything for the arrowroot flour?
If you are living Paleo and needing another substitute for arrowroot, I suggest using tapioca flour. It serves as a thickening agent and will work almost identical to arrowroot. I like arrowroot better because I feel like it dissolves smoother and doesn't leave a lot of chunky pieces. Another option is potato starch. I haven't used this a lot personally, but I hear great things.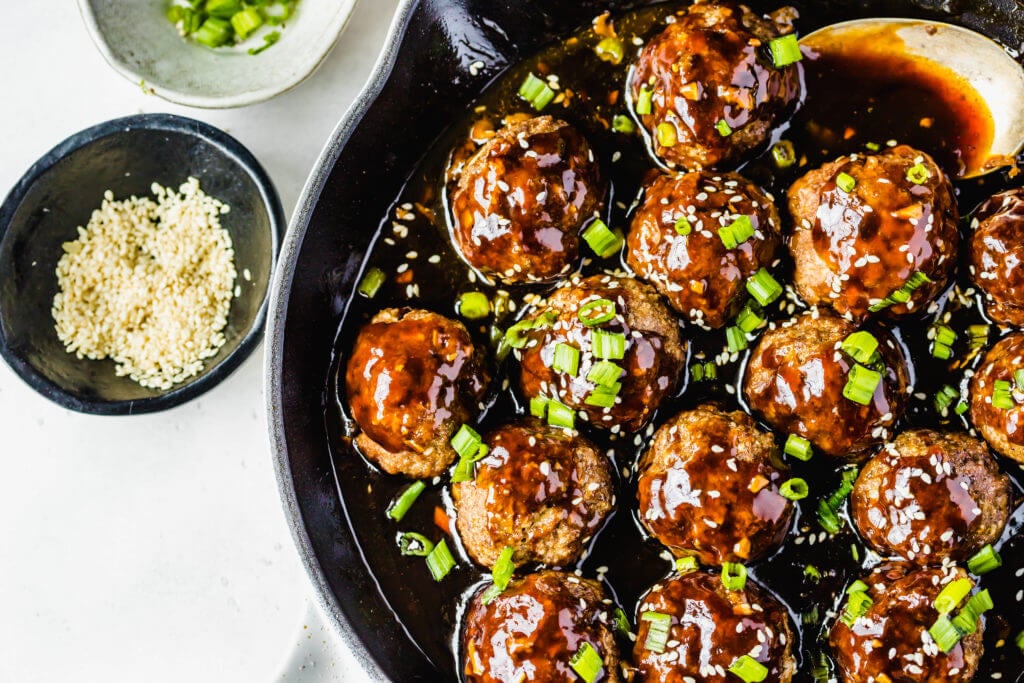 What do you use thicken the Asian sauce?
Arrowroot flour is such a great alternative for real flour to thicken Paleo sauces. I have recently found that arrowroot is my favorite because it dissolves better and doesn't get gummy. They both are great and get the job done, but I prefer using arrowroot for all of my Paleo and Whole30 recipes. I also use it in some of my Keto recipes due to the small amount.
My sauce won't thicken…what can I do?
The biggest tip to thickening your sauces is to allow it to simmer and get hot (be patient). As the sauce heats after adding the arrowroot flour it will thicken, it just may take a few minutes. If your sauce still won't thicken after a few minutes, feel free to add another tsp or 2 dissolved in a little bit of water to the sauce. Dissolving the arrowroot flour in water first allows it to thicken smoothly without any chunks.
Do these meatballs freeze well?
Yes! Add them to a gallon size freezable baggie or a freezer proof container and keep for up to 3 months. Thaw, heat and serve.
What else can you serve with these Sticky Asian Meatballs with that will make it a meal?
I love adding these meatballs on top of cauliflower rice cooked in sesame seed oil along with veggies. These meatballs also serve as a great meal prep option and will stay good in the fridge all week long.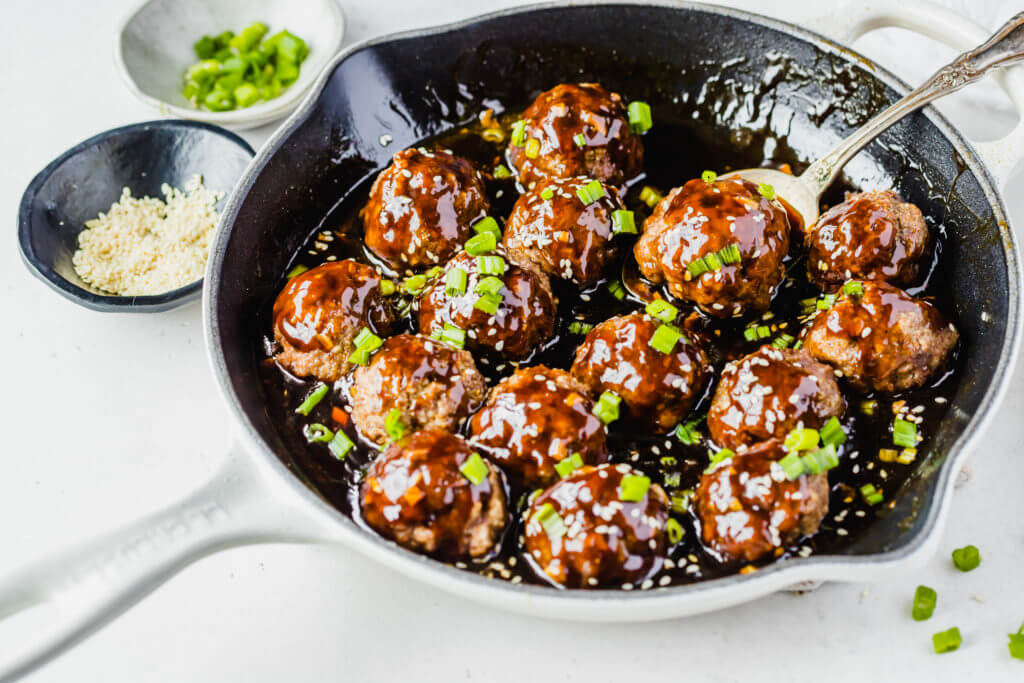 Don't forget to pin this recipe to your Pinterest Board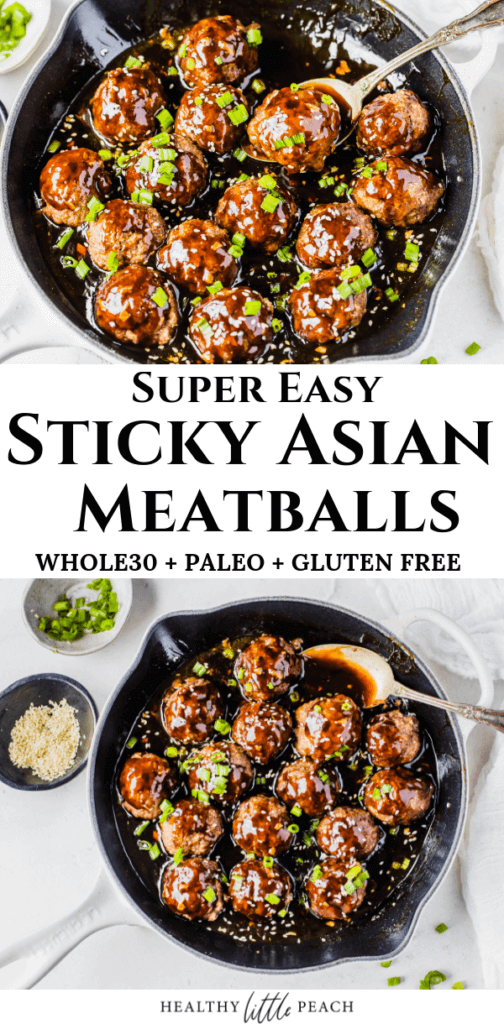 Shop my post
Coconut Aminos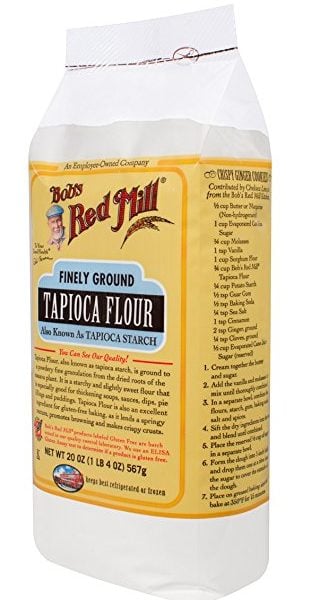 No Crumbs Left Salt & Pepper Sellers
Want more healthy, yet delicious recipes that are Whole30 and Paleo?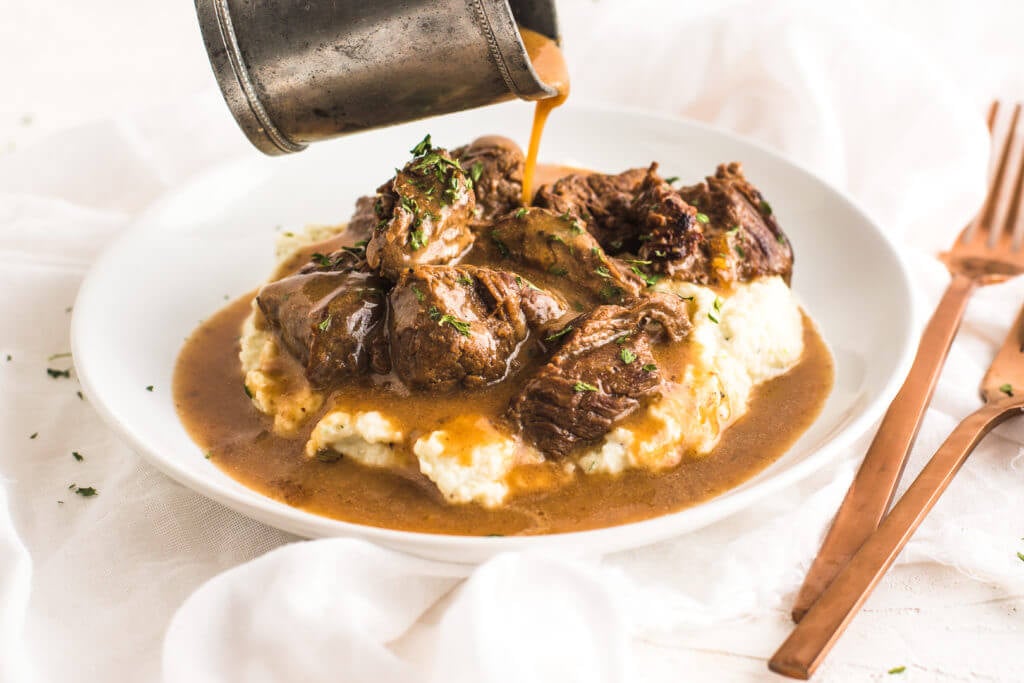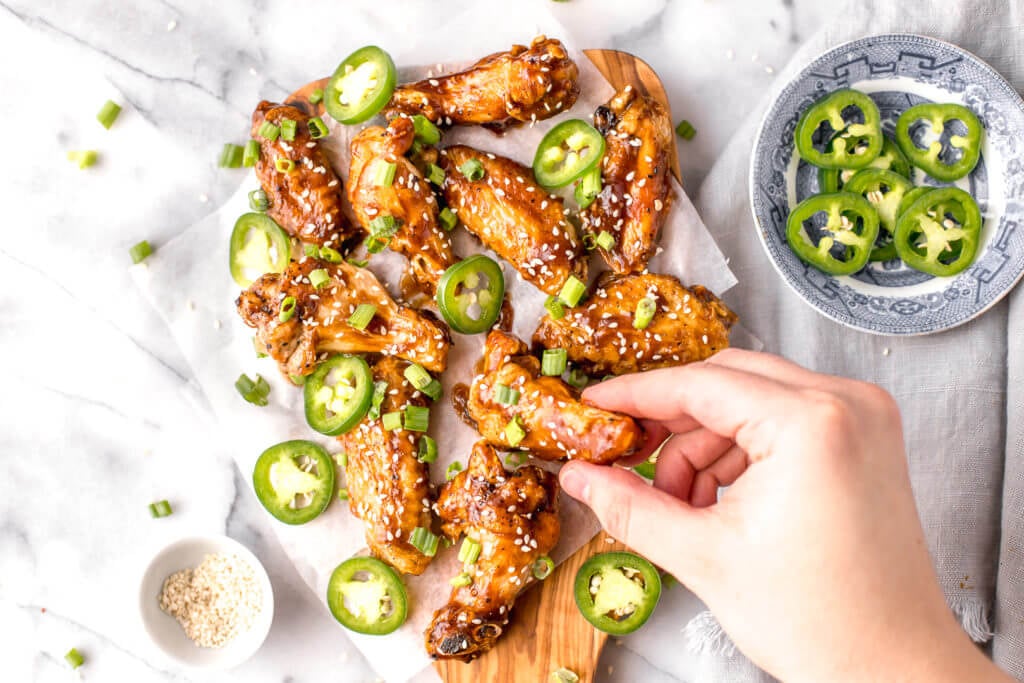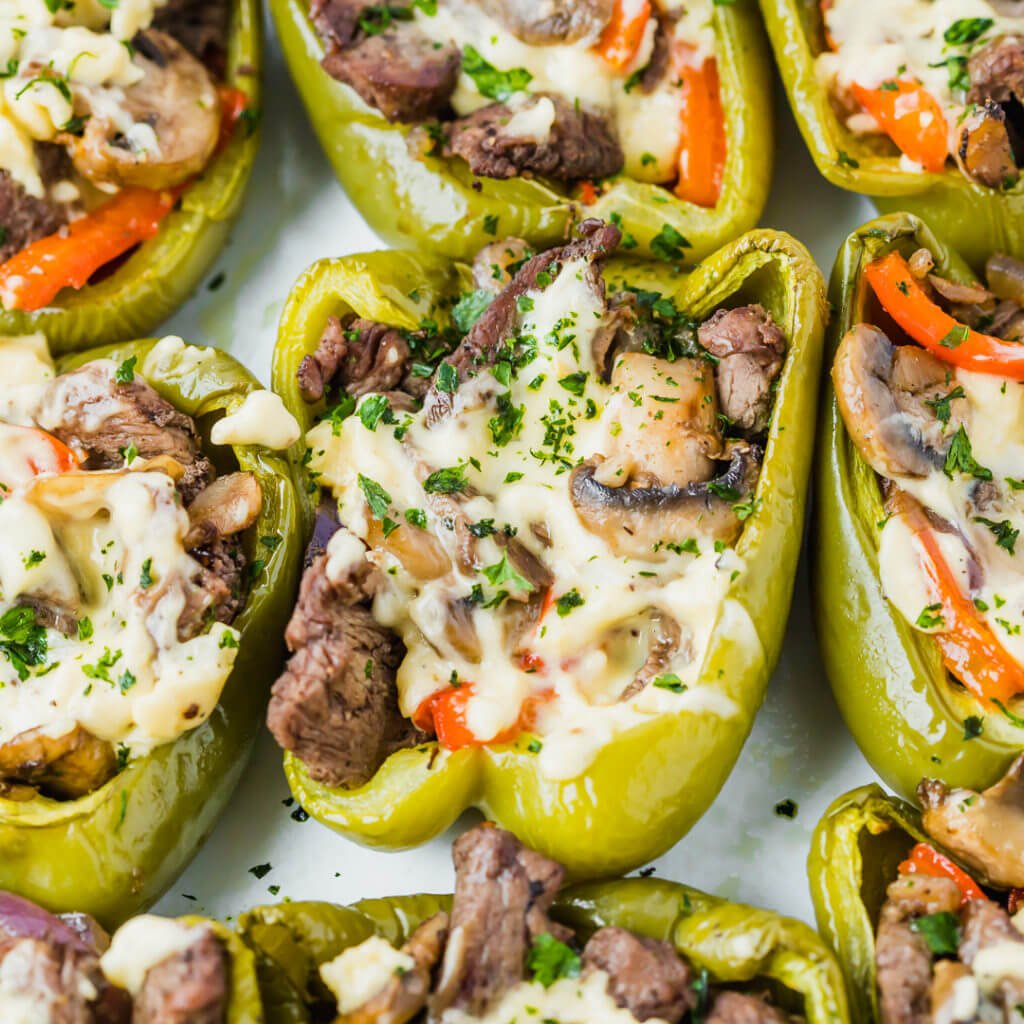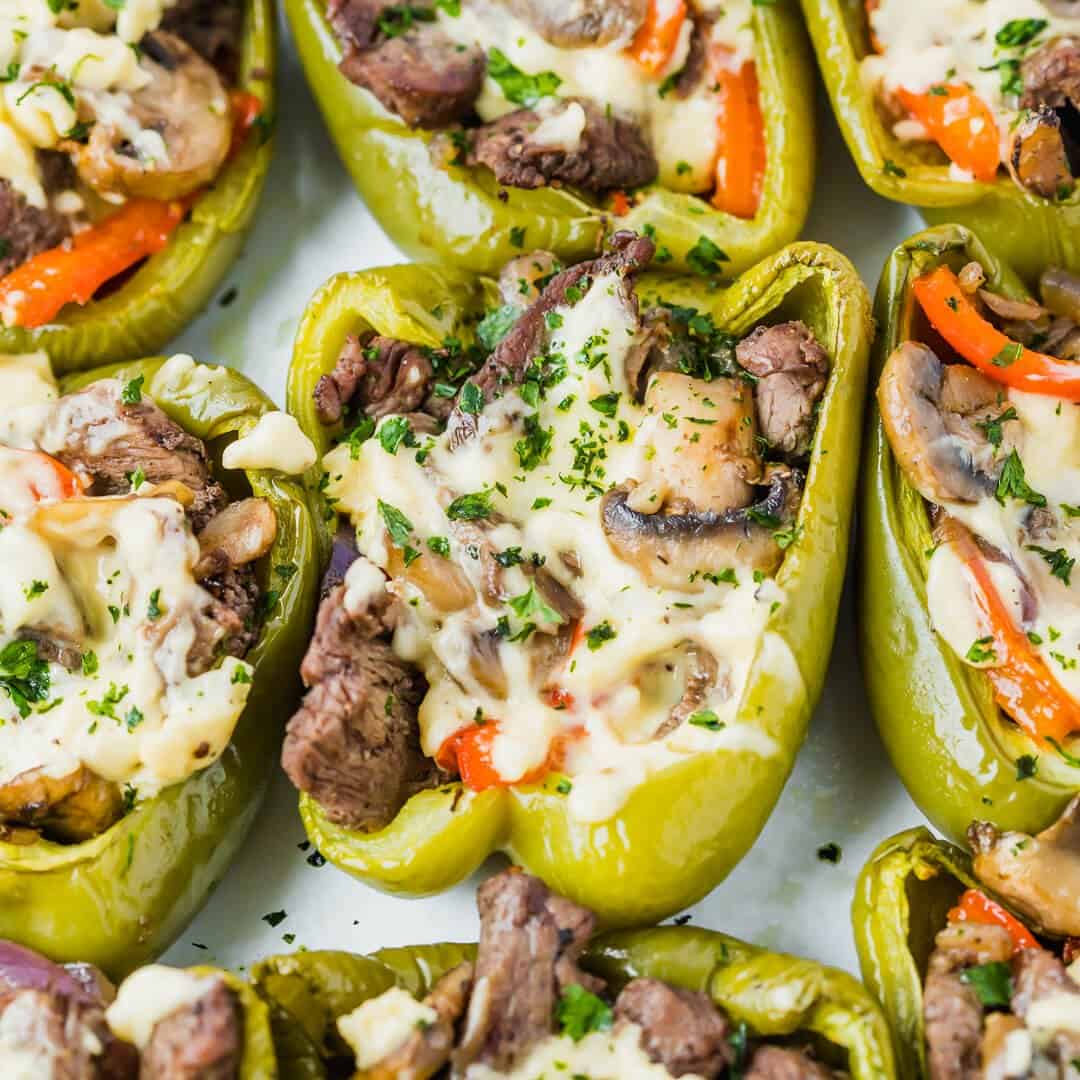 | | |
| --- | --- |
| | |
Preheat oven to 400 F and coat a baking sheet with olive oil or cooking spray.

Add all the meatball ingredients to a bowl and mix until combined.

Form the meatball mixture into golf ball sized balls. Place each meatball on a sheet pan. Bake for 20 - 25 minutes or until they are cooked through.

Add all of the sauce ingredients except for the arrowroot flour (Sub tapioca flour if needed) to a skillet and heat on medium/high heat. Once the mixture is hot, add in the arrowroot flour dissolved in water. Stir frequently. As the sauce heats, it will begin to thicken, (This may take a few minutes).

Transfer the cooked meatballs to the sauce and allow to come together for a few minutes.

Serve over cauliflower rice and garnish with green onions and sesame seeds.
*For Keto, sub almond flour. 
Tags : asian, asian meatballs, keto, meatballs, paleo, sticky asian meatballs, whole30