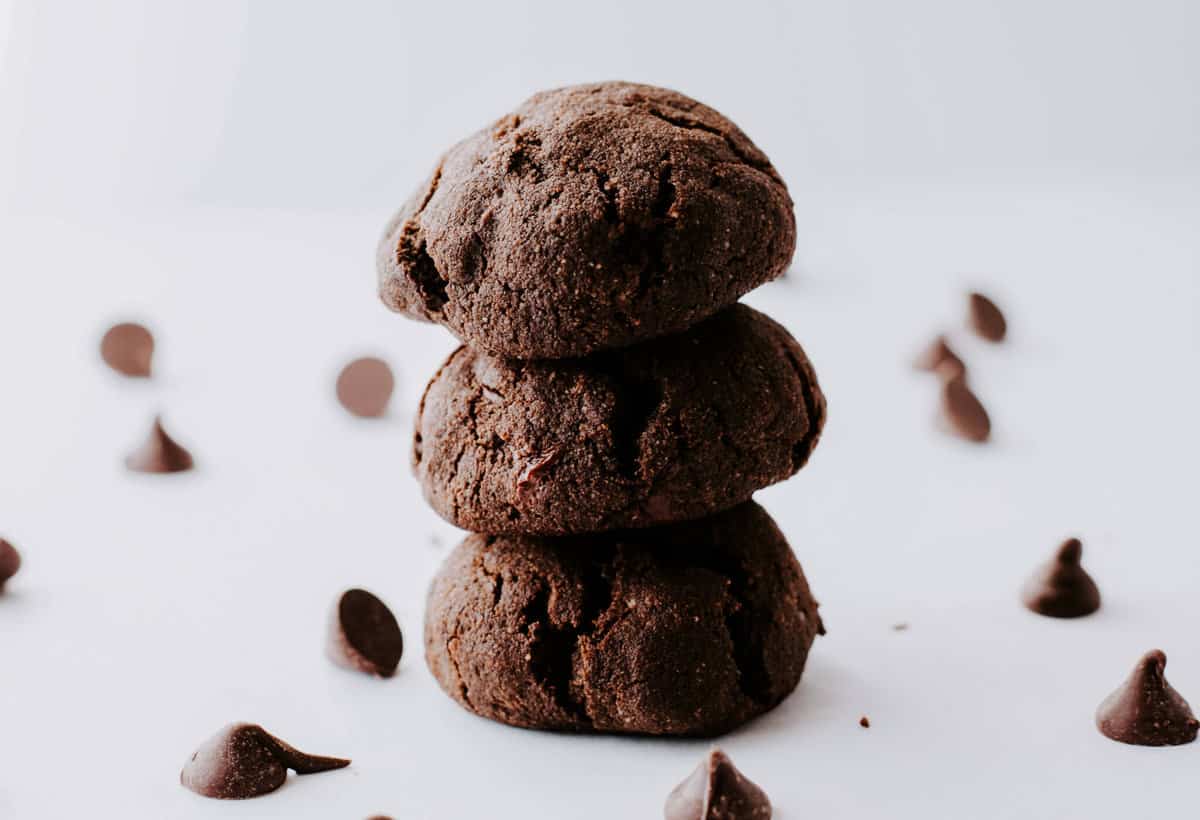 Hi lovelies….sorry for my brief vacation and lack of posts, I was busy having a baby. This morning I was so excited to grab my computer and get my scrumptious Double Chocolate Chip Paleo Cookie recipe on the blog. This nursing momma is craving some sweets and I plan to get in the kitchen in the morning and make these delicious cookies for my family. I don't even feel guilty eating these bad boys because not only are they Paleo, but they are gluten and refine sugar free.
Since I am nursing, I think these would make for the perfect lactation cookies. I plan to add a serving of brewers yeast to help pump up my supply. I will probably make a batch for me with brewers yeast and my classic version for my family.
These cookies not only serve as a great treat for my little 3 year old but also for my handsome 6'5 husband, they both love them. Dip them in some almond milk and you will be begging for seconds. They are so gooey and creamy, you won't be able to eat just one.
I do add a half of banana to help with the moistness and it really does the trick. However, it does give it a faint banana taste so if you are not a fan simply skip that ingredient. Take these to a family gathering, serve as an after school treat for the kids or use a lactation cookie by adding brewers yeast. The possibilities are endless.
Click below to save to your Pintrest boards
XO-MAC

| | |
| --- | --- |
| | |
Mix together the almond flour, coconut flour, coconut oil and coconut sugar until completely combined.

Add the egg, banana, maple syrup and vanilla and stir until combine

Add in the baking soda, baking powder, salt, and cocoa powder and mix until smooth. Stir in dark chocolate chips

Roll each ball into the size of a golf ball and add to a baking pan with parchment paper.

Bake for around 12 minutes. Edges can be crispy but make sure middle is still a bit gooey. Let cool for 15 minutes on the baking sheet. Transferring to a cooling rack to cool for another 10 minutes.
Here are a few ingredients and tools I use when baking these cookies.
Tags : cookies, double chocolate, paleo, paleo cookies