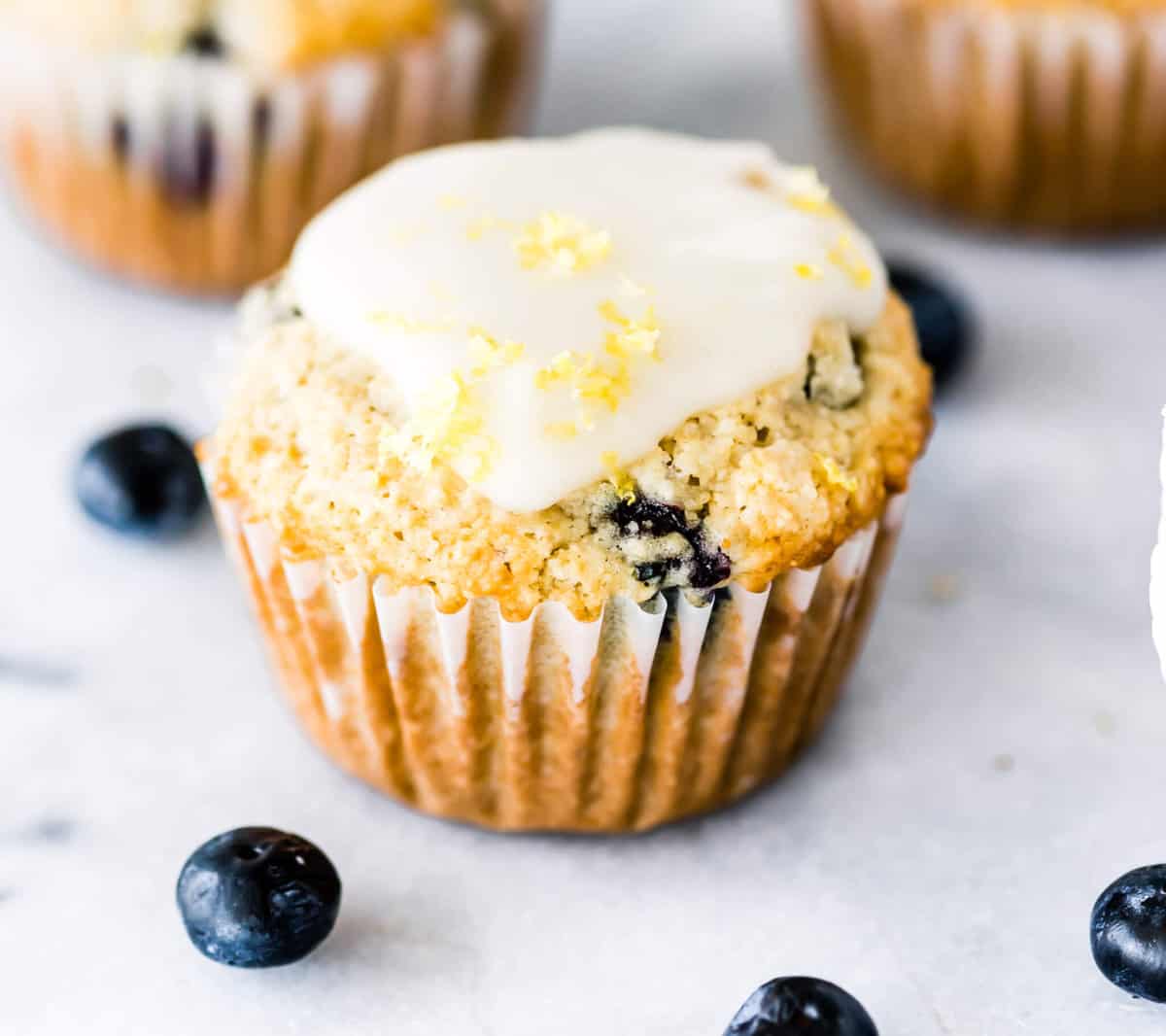 Living Keto doesn't mean you have to give up a warm and yummy muffin. These Keto Blueberry Muffins with Lemon Glaze are absolutely divine and will make you forget about the real thing. These bad boys are not only Keto, but they are also Paleo complaint.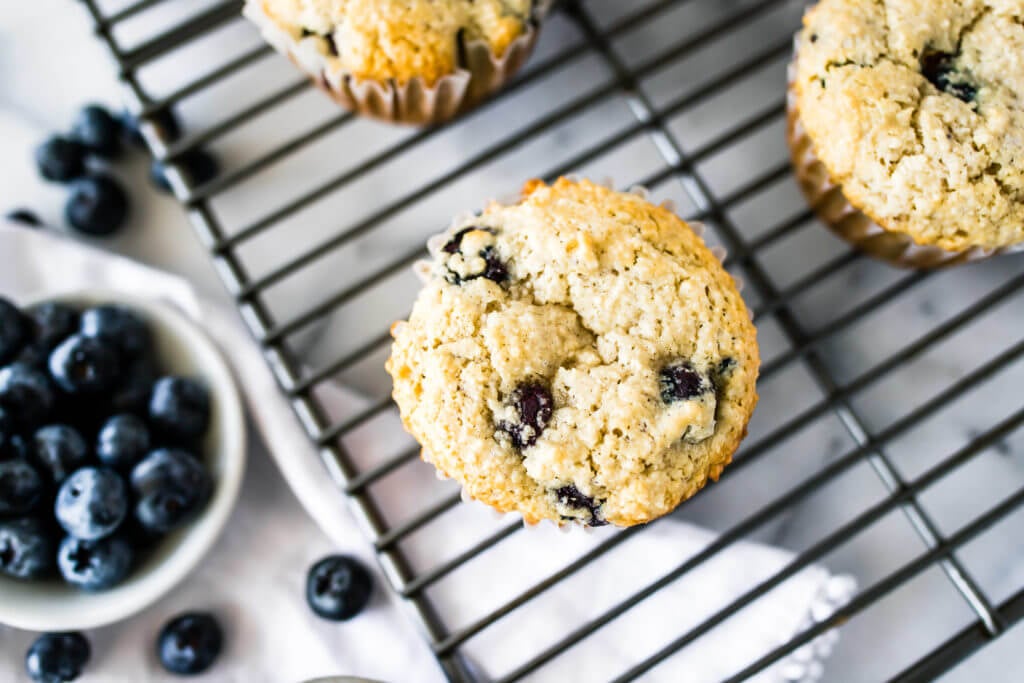 Baking with almond flour is always my go to option when creating baked good recipes for both the Paleo and Keto lifestyle. In my opinion, it is one of the best alternatives to real flour. It has the same texture and similar in flavor.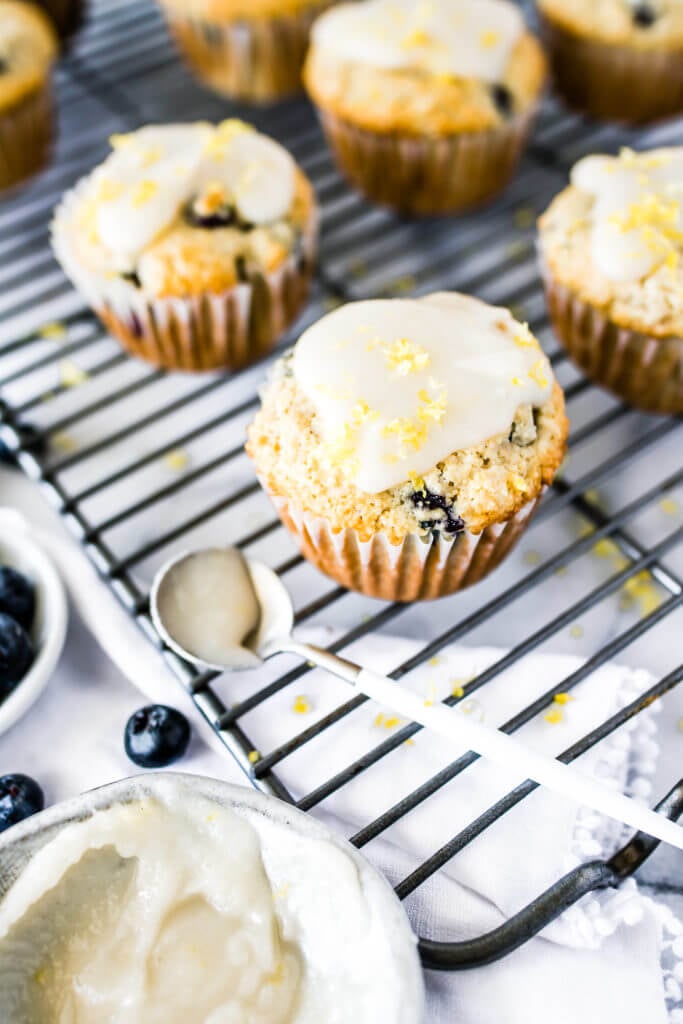 In addition to almond flour, my go to sweetener is always Monk Fruit. It looks like sugar and has a great taste without the yucky after taste. Monk fruit is a small, green gourd that resembles a melon. It's grown in Southeast Asia and it is a natural low-calorie sweetener that is actually sweeter than sugar.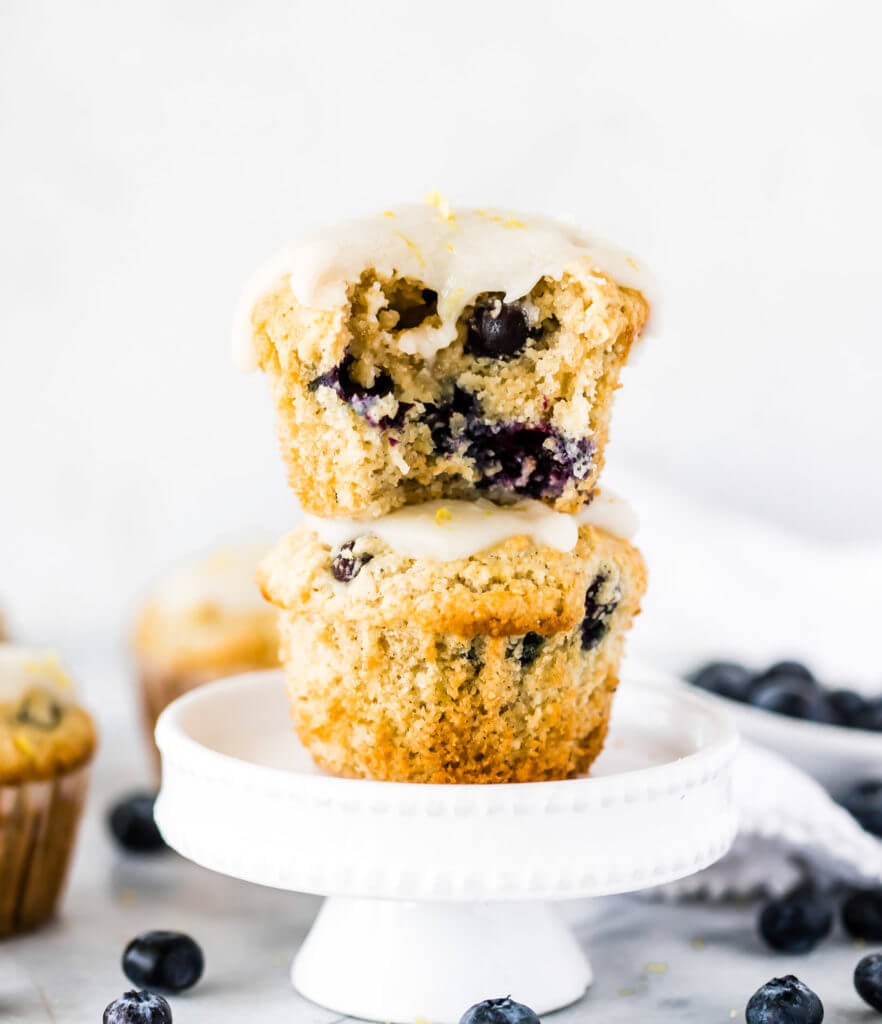 Which sweeteners are compliant for these Keto Blueberry Muffins?
Below are my favorite go-to sweeteners. Not only are these considered Keto, but they are also complaint when following a Paleo diet.
How do you get the glaze topping for these Keto Blueberry Muffins thick?

I love baking with confectioners sugar, but it can be hard to just run to the store and get pre-made Keto and Paleo powdered sugar. I have found that mixing Monk Fruit Sweetener or Erythroitl with a couple of teaspoons of arrowroot or tapioca flour. Simply add to a food processor and blend until it becomes a powder consistency. Next, I add about 1/4 cup of the powdered sugar a couple of tablespoons of coconut butter, which has a thicker texture. Then I thin it down using lemon juice and almond milk.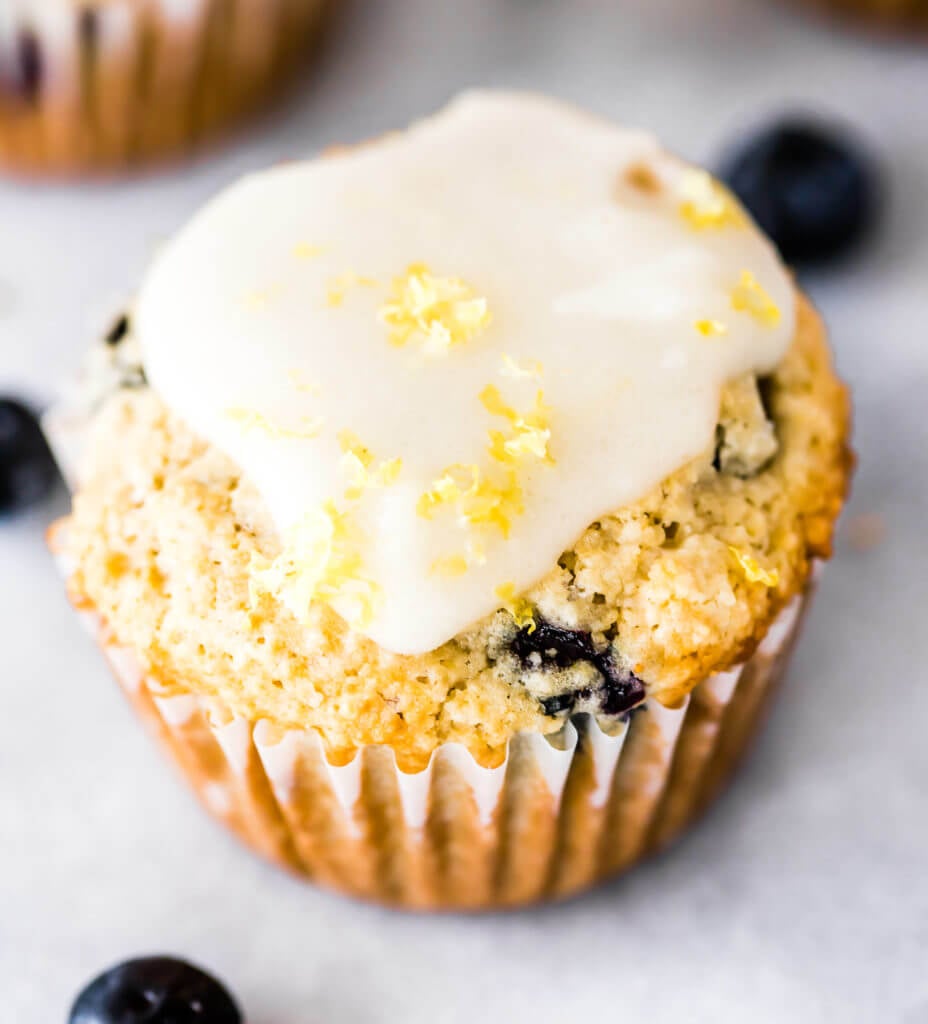 Click on the photo below to save to your Pinterest Board
Shop my post
Like this recipe? Be sure to check out my other favorites below:
Tags : blueberry, blueberry muffins, gluten free, glutenfree muffins, keto blueberry muffins, keto muffins, muffins, paleo, Paleo muffins