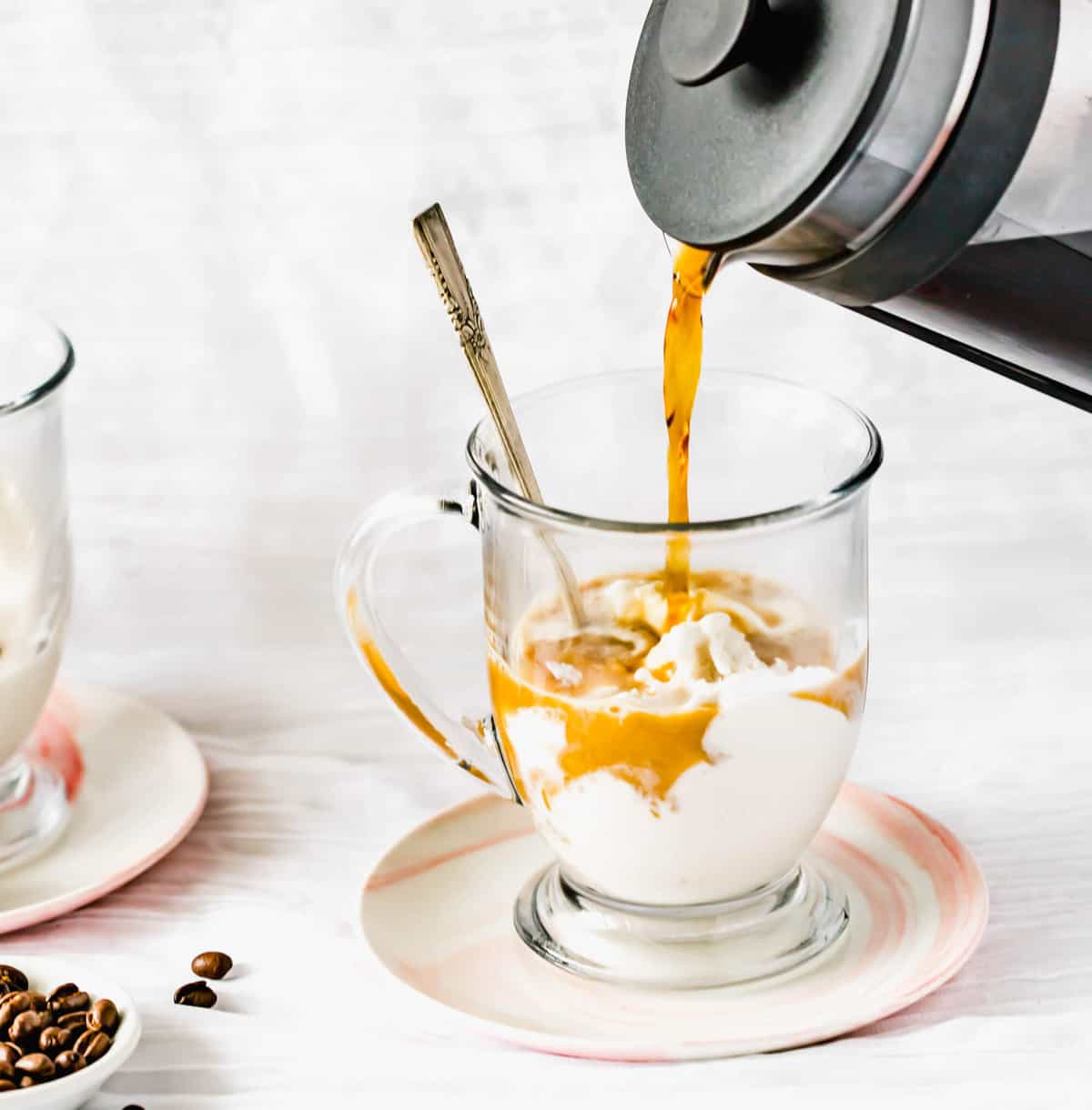 It's true, I am completely obsessed with coffee. I have been known to sip on black coffee all through the day. It really is a problem and a habit I need to break at some point, but not quite yet. It's summertime and the hot weather has made it hard for me to enjoy my hot cup of joe, so I created a Paleo Ice Cream Coffee that is the perfect cold treat!
Using a French Coffee Press is my favorite way to make coffee. It does take a little more time and effort, but it makes for a great cup of coffee. In addition, grinding my own coffee beans makes it even better. I love using Blue Mountain and AmazonFresh Coffee Beans . Both of these options are dark roast, which in my opinion have the most flavor when mixing with ice cream.
My Paleo Vanilla Ice Cream tastes better than the real deal. I used fresh vanilla beans, canned coconut milk and monk fruit sweetener to make the perfect creamy Paleo treat. This recipe is considered Keto, Paleo and dairy-free.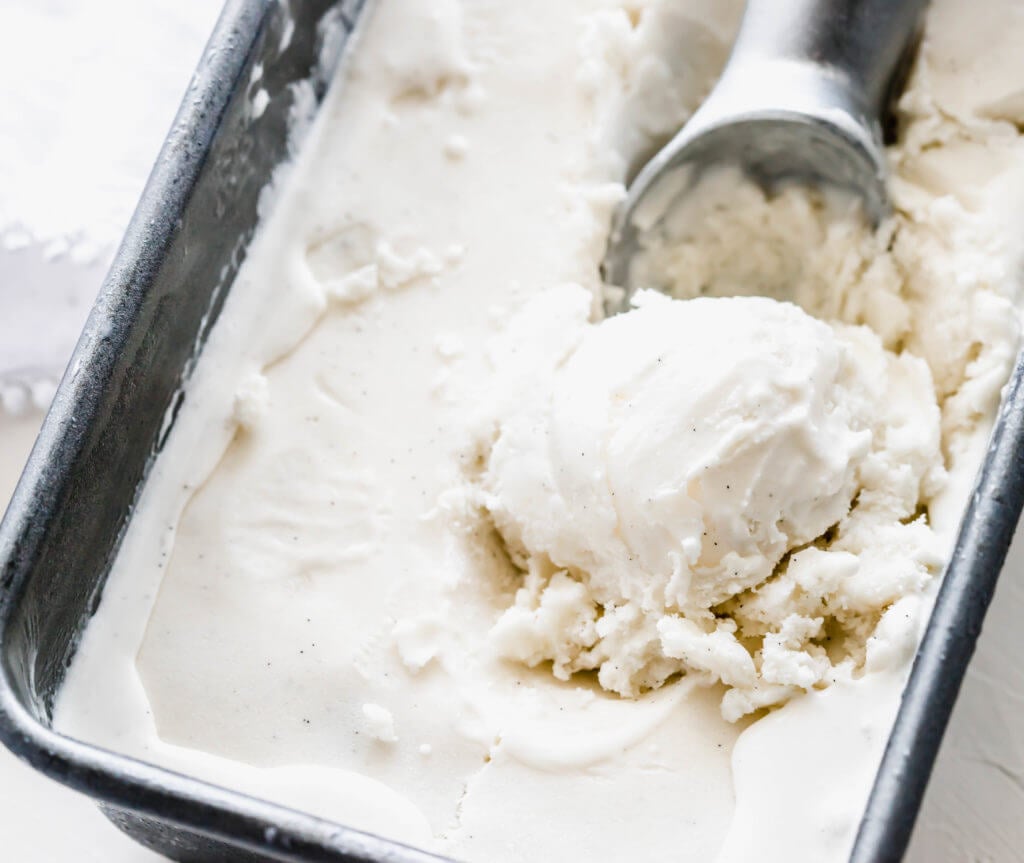 Can I use store bought ice cream for this Paleo Ice Cream Coffee recipe?
Yes! If you are not wanting to make my homemade Paleo ice cream, feel free to buy a compliant version at the grocery store. Make sure to read your labels to and check the ingredient list. Watch out for additives and real sugar and anything dairy. Below are a few examples of my favorite Paleo store bought brands.
Click below to grab my Paleo Vanilla Bean Ice Cream recipe.
Shop my post
Click the picture below to save to your Pinterest board
Tags : Cold Coffee, Dairy Free Ice Cream, ice cream, Ice Cream Coffee, Paleo Ice Cream Coffee